Wondering where all the customers have gone?
Well, social media has made it incredibly comfortable for them to lead their lives without ever stepping outside. As a consequence, the nature of business underwent a significant shift. Everything you need to plan out, launch and run is now online, and so is your audience.
To attract their attention and convert them into customers, look no further than social media. Here are some tips on how to develop and market your brand through these immensely prolific promotional pathways.
Pick a Platform Wisely
With a new platform erecting each day, the opportunities for leveraging social media as useful marketing tools has never been better. Still, not every platform is suitable for every kind of business. The first step you should make is, therefore, to choose the best one for your specific goals.
Whatever the niche, Facebook, Instagram, Twitter, Pinterest and LinkedIn remain the holy quintet of digital marketing – each in their own way, these platforms provide numerous possibilities for raising brand awareness.
While Facebook and Twitter are somewhat neutral and excel in promoting any brand, Pinterest and Instagram are mostly focused on visual and female-oriented content. To reach entrepreneurs and business enthusiasts, opt for LinkedIn.
Think Relevance, Be Sharable
When it comes to shareability, there are a few simple rules any digital marketing strategy should follow, with the most obvious one being valuable content. Whatever it is that you are sharing – an offer on a product and service, a discount or a review – the content should represent your brand in a unique and engaging way.
Think carefully about your virtual image and brand identity, and make the content relatable to your domain name and logo, appealing enough to send leads to your website.
The approach, once again, depends on the nature of your offer. If your brand is relatable and supports humour, feel free to grab attention with memes. In case your business is a professional one, start adjusting your offer to be likeable in the informal environment of social networks. Always focus on the visual part of the content, since photos are what capture the eye.
Reach Out to Influencers for Help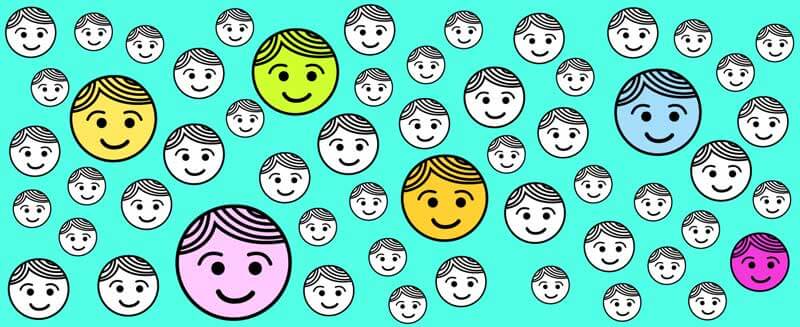 Every network has its kings and queens. Influential social media users have already gathered a following that you can use to your advantage – by monitoring influencers and bloggers, you can get a better insight into the market and streamline your targeting tactics, but not only that.
If your brand is still in its development phase, try reaching out to prominent web personas, and getting them interested in your offer. Send free samples of your product to bloggers from your niche and ask them to try them out.
If satisfied, most bloggers will be more than happy to recommend it to their audience. Learn more about sponsored conversations, and if they still seem a bit risky for your business, try a less delicate approach. You can always post your content by yourself and tag influencers for both them and their followers to notice you.
Get Creative with Social Campaigns
Getting noticed, however, is not where your social media marketing efforts should end. Instead of stopping at making your offer visible to your target audience, try interacting with them.
Most platforms provide opportunities for paid campaigns and contests that you can use to encourage user participation further. By devising an intelligent, engaging and original social campaign, you are creating excitement around your brand and, consequently, generating high-quality leads.
For this purpose, Facebook offers already designed campaigns like quizzes and photo contests, but you can also get creative and conceptualise your own. Social media campaigns are now 60% more efficient than traditional advertising tactics so don't let the chance for converting your leads pass you by.
Converse!
A bit simpler way of interacting with your audience is using social networks for actually communicating with them. By asking them what they need, prefer and expect of your brand, you are doing much more than trying to convince them of the quality and uniqueness of your product. Not only will they appreciate being invited to participate, but you will also get a chance to learn how to make your offer better and tailor it to specific customers.
Use the human connection that social media promotes and approach your audience with honesty, integrity and good intentions. Besides, having immediate feedback for the service you provide will allow you to test your current headlines and tailor the future ones accordingly.
The way it seems, social media marketing is nowhere near the fleeting buzz. Social networks are here to stay, which is why you should use their business potential as your chance to thrive.