How to Become a Graphic Designer
It can be tough to land a graphic design job if you don't know exactly what kind of designer you want to be.
Your career as a graphic designer is one of the most exciting careers you can choose.
Graphic designers design everything from billboards to web graphics, from print ads to logos. They create images that capture attention, communicate ideas, and convey emotions.
If you're passionate about graphic design, you can find opportunities in almost any industry, from advertising to publishing to healthcare. In this guide, you'll discover how to become a graphic designer by learning design fundamentals. You'll explore everything from typography to colour theory and learn how to create everything from logos to brochures. By the end of this article, you'll have a solid understanding of design principles and a portfolio full of samples that you can add to your resume.
1 – Understand the Creative Process
As per my experience, two different types of people want to become graphic designers. The first type is the creative type who wants to express themselves through graphics. The second type is the business people who want to make money from their passion.
In today's world, it is not an easy task to be a graphic designer because the competition is very tough. There are a lot of talented graphic designers who are trying to earn a living out of it. So, to become a graphic designer, you must have strong graphic designing skills and professional knowledge.
The basic skills of a graphic designer are:
Understanding the basic concepts of design
Understanding the basic rules of typography
Understanding how colours, layout and contrast work
Create a good balance between the text and the graphics
Creating a proper hierarchy of the elements
Creating a proper composition
Understanding the different types of design
Understand the principles of design
Understanding the different types of layouts
Understanding the different types of images
Knowing Adobe InDesign, Illustrator and Photoshop
Being aware of the latest trends
If you don't possess these skills, you cannot make a successful career in this field.
To become a graphic designer, you can attend online courses. You can choose any of these courses, but you need to choose a course that suits you.
You need to be a creative person as a graphic designer because you have to create a unique design that will attract the audience. I hope you understand the creative process and help you become an excellent graphic designer.
2 – Learn The Basics
A professional designer is a graphic designer who has specialised training and experience in designing for different media. They are trained to understand the specific requirements of print and digital publications and develop strategies to communicate effectively with their audience.
They are skilled at creating visual communications that are both effective and attractive. They design logos, advertisements, posters, flyers, brochures, websites, and other printed materials.
Professional designers are typically trained as part of their formal education. The term "graphic designer" is commonly used in the US, while in Europe, it is more often called a "visual designer."
A graphic designer is usually responsible for developing a product concept, designing the layout and visual content, and editing content or images. Designers may specialise in one type of communication, such as web or corporate identity design. Designers may also be responsible for a wide range of creative design tasks.
You should consider pursuing a career if you have graphic design knowledge. A graphic design degree is an excellent opportunity to develop the skills required for success in the field. An advanced degree is generally considered a requirement for many graphic design positions.
Although many graphic design programs offer an Associate of Science Degree in Graphic Design, many graphic designers choose to pursue a Bachelor of Arts or Bachelor of Fine Arts degree. The Master of Fine Arts (MFA) is also popular for graphic designers.
Most students will take at least one year of coursework in design theory, illustration, typography, and computer technology. Graphic design majors will also likely take courses in advertising, branding, and business.
The curriculum is highly varied and depends upon the school. A graphic design curriculum in most schools focuses on theory and practice. Students will often be taught how to use software such as Adobe Illustrator, Photoshop, and Adobe InDesign. Students will also learn how to create various designs, such as logos, advertisements, posters, and flyers.
In addition to a curriculum that focuses on the basics, many students will have the opportunity to take elective courses. These electives will focus on specialised topics that are popular in the industry. These topics include brand identity, typography, web design, and illustration. These electives are a great way to expand your skill set and provide a deeper understanding of the different facets of graphic design.
Some schools will allow graphic designers to double major in a related area such as business, computer science, or marketing. This is a great way to build a strong portfolio and gain valuable real-world experience.
Sale
Graphic Design: The New Basics
Lupton, Ellen (Author)
English (Publication Language)
264 Pages - 07/14/2015 (Publication Date) - Princeton Architectural Press (Publisher)
To find employment, graduates must show that they have a strong portfolio. Many schools will require students to have a portfolio of completed projects.
Depending on the school, the portfolio will vary in quality and quantity. Some schools will expect a portfolio that includes at least three design projects. Many students will also work with a graphic designer to ensure their portfolio is complete.
Graphic design students may be able to secure internship opportunities. Some schools may have partnerships with local businesses or organisations. This is an excellent way for students to gain valuable work experience and a solid portfolio.
Internships are also an option. Most schools will offer paid internships for students interested in the field. These can be an excellent way to gain field experience and valuable networking opportunities.
Many employers will actively recruit graduates of graphic design programs. Graduates of graphic design programs can work for advertising agencies, design firms, and other commercial organisations.
Some students may work for smaller companies or design firms in their home state. Others may move to a larger city and work in a global studio.
3 – Develop Your Own Creative Process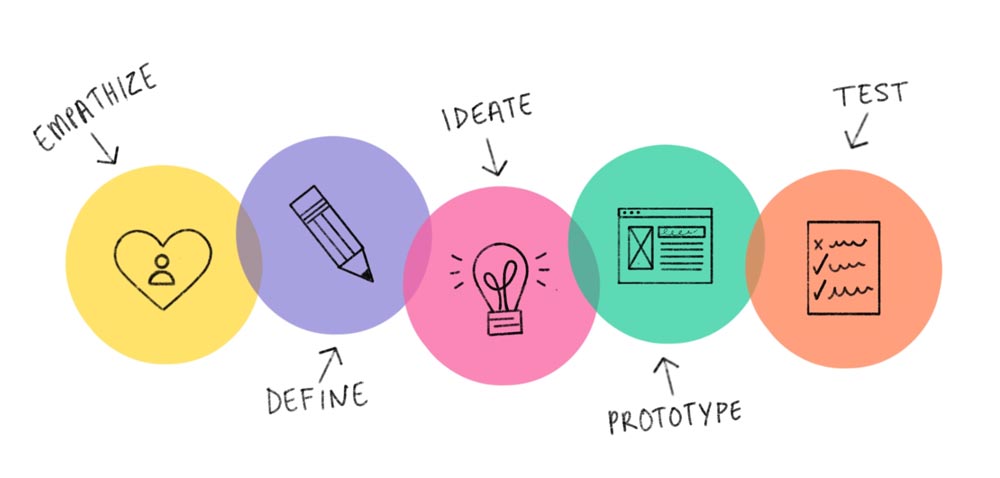 So, to make a career out of designing graphic designs, you must start your creative process from scratch.
To be a graphic designer, you should have a strong sense of visual aesthetics. A graphic designer is required to have good artistic skills, and they must be creative by nature. So, if you want to design your graphic designs, you must have an artistic mindset.
Here are some tips that can help you to develop your creative process.
1: Be an artist at heart
The first thing is that you need to get inspired. To do so, you need to be an artist at heart. This means you need to enjoy what you do. This helps you to be more creative and more motivated to do something.
So, find something that inspires you and just let it flow naturally. Just enjoy what you do.
2: Learn to use the software
If you want to become a graphic designer, then you need to learn the software. There is no doubt about it.
To make your design process effective, you need to know and use the software in your daily work.
3: Get inspired
In the real world, you get inspired by different things. You may see a picture that makes you think of a particular design, or you may see a book, or you may just hear a song that gives you the feeling to create.
But what if you have no idea? Don't worry. You can still get inspired. You can get inspired by your surroundings, from what you see on social media, or from people around you.
4: Start small
Don't expect to become a graphic designer overnight. It takes time. It takes effort. So, don't expect to become a designer overnight. Instead, start small. Start with creating simple graphics. Work on your own and develop your skills.
5: Keep going
Keep working. Don't stop. As long as you are getting inspired, don't stop. Remember, it's not easy. You have to work hard. So, don't stop until you get what you want. Keep going.
6: Be patient
If you want to be a graphic designer, then you need to work on yourself. You need to practice. You need to learn. You need to develop. And then you need to keep going. It's not easy.
You will develop your skills and talent as you keep doing the above. As your skills get better, you will become a good designer.
4 – Practice Good Design Habits
Graphic design is one of those subjects with a lot to offer, whether in art, architecture, writing, photography or film. So it's no surprise that there are so many paths people can take regarding graphic design.
Many designers find themselves learning from books, magazines and the Internet. Others take classes, work at a studio, and attend university to gain the needed skills.
For the majority, however, several things are just as important in graphic design as any other aspect of life. Here are three of those things.
Always keep learning
We live in a world where technology continues to advance exponentially. While we can't all become the next Steve Jobs, it's essential to keep our eyes on the horizon and never be afraid to try new things.
If you're a designer who loves exploring new media and creative technologies, then it makes sense to do so. The Internet is a fantastic source of information. With the plethora of online resources available, there is almost no limit to what you can learn about a wide range of subjects.
From how you present yourself to the techniques used to create websites, social media, and other digital content, a wealth of knowledge is waiting to be uncovered.
Sale
Learn to create your own style
While a significant number of designers work with various styles, it's always a good idea to develop your visual voice. This is unique to you and the way you see the world.
It is not something you should copy but should strive to develop throughout your career.
When you take time to work out what you like about a piece of work and what you dislike, it's possible to apply this to your own work. While it can sometimes be challenging to find your style, if you work at it, it's something that will become clearer and clearer.
Be open-minded
When it comes to graphic design, there is no right or wrong. That said, it's essential to approach every project with a certain amount of humility.
In most cases, your work won't be perfect, and there will be times when you struggle to come up with a solution to a problem. There's no shame in admitting that, and it's essential to understand that it happens to everyone.
If you look to other designers for inspiration, you may be inspired by what they do, but ultimately, you should do what you think works. If your work is honest and authentic to you, then that's all that matters.
5 – Develop Your Drawing Skills
Graphic Designing has become one of the most critical career options for students and professionals. However, it requires many skills, techniques and strategies to succeed in Graphic Designing. Here is a list of the most influential graphic design tips and tricks to help you develop your drawing skills to become a better graphic designer.
Drawing skills are the primary key to any profession or career. You must draw a lot, whether a student or an experienced professional. The ability to draw, sketch, paint and illustrate your thoughts can help you be creative, express yourself, communicate better and improve your communication skills.
Draw from Life – Try to observe the natural world as you start working on your art projects. Instead of drawing abstract shapes or creating a surreal environment, try to look at real things and put them down on paper. This helps you to learn how to express your thoughts through drawing.
Learn How to Use Your Tools – Learning to use creative tools is essential. Each tool has its unique style, which allows you to express yourself differently. By understanding how to use these tools, you can create better results.
Experiment – You should not only focus on learning the basics but also learn new and advanced techniques. Using different tools and techniques, you can develop unique styles and concepts.
Improve Your Workflow – The art and design industry is changing rapidly. One day you might work with Photoshop and the next with Sketchbook Pro, so you must ensure you understand how to use them both.
Keep a Sketchbook – The best way to improve your drawing skills is by practising and learning. A sketchbook will help you to experiment with different techniques and ideas. It will also help you to keep track of your progress and the work that you have done.
Get Inspired – Sometimes, the problem is not what we don't know but what we don't see. To keep yourself motivated and inspired, you must look at different artists and see what inspires them.
Study Art History – If you are interested in history, then studying art history will give you a deeper insight into the great masters of the past. It will help you to understand the reason behind their designs and concepts.
Join a Local Group – Being part of a community is one of the best ways to improve your drawing skills. These groups are free to join and provide a place where you can share your work and get feedback from others.
Take Classes – Although online courses and tutorials can be helpful, there are many advantages to taking a class. First, you will be able to interact with other students and teachers in a real classroom environment. You will get to learn from other people's experiences. You will also be able to ask questions and get feedback from your instructor about how you are doing. You will have more opportunities to get extra help if you struggle with concepts. A classroom setting allows you to interact with other students in a group setting. This way, you will have the chance to build relationships with people with similar interests.
6 – Select the Right Design Field for You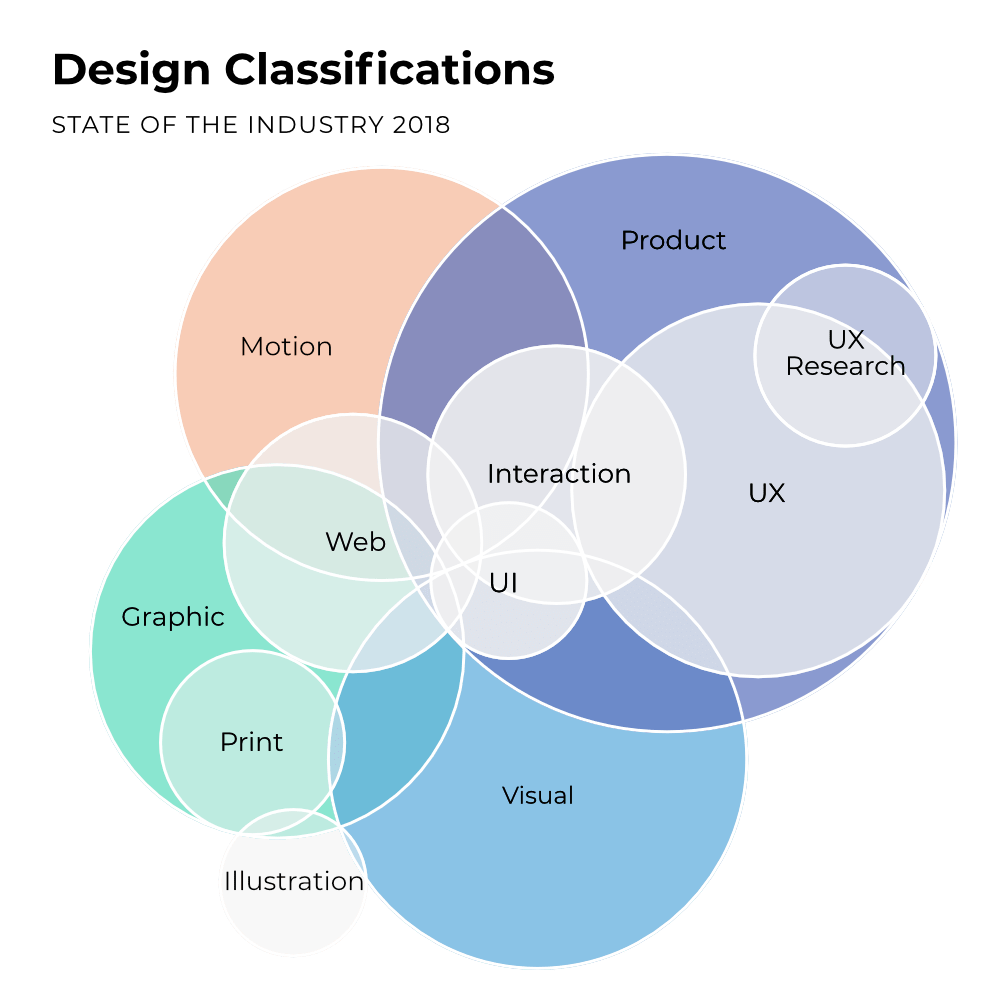 Selecting the right graphic design field for your skills is vital for your career growth.
The graphic design industry is an ever-growing one. Many job opportunities are out there for graphic designers today. Graphic design jobs are among the top ten jobs for people with a degree in graphics.
Many people wonder what graphic design fields they should select as their careers. This article will give you information regarding the types of graphic design jobs and the correct fields for you to choose.
Graphic Designer – A visual designer generally does not create anything but creates designs, layouts, and art. Some designers focus on creating logos, while others specialise in designing brochures, business cards, websites, etc.
Graphic designer careers cover a variety of skills such as print, web, motion, interactive, and product design.
Some of the other graphic design fields include:
Web Designer: The web designer is responsible for making websites look good and attractive. They use Adobe Photoshop, Illustrator, Flash, Dreamweaver, etc.
Web Development: The web development field has two main sub-fields, front-end web design and back-end web design. Front-end web design includes the web page's coding, styling, and images. Back-end web design involves working with databases, servers, programming languages, etc.
Motion Graphics: Motion graphics work is usually done for television or movies. You can find these graphic designers in the motion graphics field. They usually create special effects such as 3D animation.
Print Designer: The print designer designs the layout and text of brochures, posters, flyers, etc.
Product Design: A designer creates new products that people love to have in their homes or offices. They also help to create packaging, furniture, gadgets, etc.
Interactive Designer: An interactive designer creates websites or web applications. These designs are often found on social networking sites like Facebook, Instagram, etc.
7 – Make Great Visual Communication
Visual communication is the way to communicate ideas, feelings and experiences visually. Here are five tips to get started if you want to improve your visual communication skills.
1 – Learn from good designers
Good design is a skill that is passed on through the generations. However, no specific courses or training programs are available for learning graphic design. But, there is no shortage of online resources. You can also learn graphic design from other designers and art directors who may be willing to share their knowledge.
2 – Get inspired
There are so many ways to gain inspiration for your work. The best sources include magazines, books, art galleries, museums, and websites. You can use Pinterest to create a board of your favourite images and browse it whenever you need inspiration.
3 – Practice, practice, practice
The best way to master a skill is to practice. This means being disciplined in your approach. Practice using various materials like paper, pencils, markers, and paint. Practice improving your skill.
4 – Don't worry about perfection
You don't need to finish a project before you start another one. Start working on something else until you are satisfied with the results. Perfection will happen later.
5 – Keep learning
If you want to keep improving, you need to keep learning. Use social media to stay up to date on the latest trends. Subscribe to newsletters and watch tutorials on YouTube.
You've now learned the basics of creating excellent visual communication. Now, you should be able to come up with your style.
8 – Design for Mobile Devices

Designing for mobile devices has been part of the design process since the beginning of mobile computing, but it is still a significant challenge for many designers.
The advent of smartphones and tablets has turned web design on its head, and now mobile design requires a whole new set of skills to keep up with the latest trends.
Designers must think differently about how their websites are experienced by users who access them on handheld devices. They must redesign their websites to fit smaller screens and use a wide variety of touch interfaces. And to build responsive sites, designers must collaborate with developers to develop a shared understanding of how different devices and operating systems work.
To build a mobile-friendly site, there are several aspects to consider:
Mobile-friendly designs
Responsive images
Responsive layouts
Mobile-specific features
Interaction elements
Typography
Usability
To design for mobile devices, it's essential to understand what the device is capable of and how to make it work best for your users.
When designing for mobile devices, it's crucial to create a design that fits the screen size and considers the screen's orientation. In addition, there are specific requirements for touch interfaces, such as using tap vs click for links and buttons.
The mobile design also requires specific skills and knowledge about how different types of devices work. While desktop browsers allow the designer to focus on a small amount of content simultaneously, mobile devices require the user to scroll down to see more information. For this reason, it's essential to understand the device's limits and ensure the user experience doesn't become frustrating.
You can use responsive images to resize images for display on smaller screens. Images must be scaled down proportionally, and you must crop them to fit the desired dimensions. Responsive images are used extensively across the web and can challenge web designers.
When designing for mobile, there are many ways to make your site more accessible. One of the first things to do is ensure that your website has a mobile-friendly layout. There are many tools out there that can help you identify if your site is mobile-friendly.
To build a responsive website, it's essential to keep in mind how users will interact with the website and to keep in mind the limitations of the screen size. Understanding how different devices work and the associated user experience is also essential.
The most important aspect of a website is usability. The same principles that apply to desktop computers apply to mobile devices. Users should be able to find the information they need quickly and shouldn't struggle to get to the next page or find the next button. With communication interfaces, users must understand the navigation patterns and the gestures needed to reach the intended areas.
9 – Design for Print
There's a big difference between designing a website for the web and designing for print.
It's essential to know the critical differences in designing for print. You'll get a better idea if you read the tips below.
How to design for print?
When designing for print, some things should be kept in mind.
First and foremost, the size and resolution of your images. While web browsers can resize images, printing sizes are usually fixed at 300 or 72 dpi.
Make sure your image is at least 960 pixels wide. This will give the viewer plenty of room to see all the details.
The colour quality of the final product needs to be very high. Black and white prints look great, but colour images can look bad on paper.
Don't forget about the aspect ratio. Since the image size isn't changing, you should maintain the ratio. For example, if you're using a 16:9 screen, you should keep the same ratio in your print.
You should consider using a template with a responsive layout. This way, the page will scale to the width of the print.
You can use different typefaces for body text and headlines. Headlines should be more prominent and bolder. Body text should be regular and small.
To ensure you don't lose any details in your print design, create a PDF version of the site.
What to avoid while designing for print?
Keep the colours natural. Colour should be limited to accent colours, like yellow, red, or blue. Avoid using bright colours that can get washed out when printed.
Keep the text readable. Bold or large fonts can cause problems when printed. Use standard fonts for headings and regular font sizes for body text.
Keep the page simple. Complex designs may not print well. Use basic shapes and minimal backgrounds.
Try to avoid gradients and shadows. They can be distracting on a print.
Avoid using textured backgrounds. They might look fabulous in a web browser but won't look good on paper.
Designing a print website is very different from designing a website for the web. The first thing you need to do is figure out what you want to achieve. Is your goal to sell products or just to promote a business? Will the final product be a hard copy or a digital file?
10 – Use Graphic Design to Sell
Graphic design is one of the essential marketing tools in the business. People don't want to buy products they cannot see themselves buying. If you have a product that looks like junk or, even worse, if the product looks like it's junk, people won't purchase it.
If you have an awesome logo, website design, business card, flyers, brochures, letterheads, etc., then people will instantly know you are professional, and that's what they want to buy from you. So, graphic design is vital because it can boost your business. Here are a few things you should consider about graphic design to increase sales.
#1: Have a Good Website Design
Having a good website design is essential in graphic design. Your website has a massive impact on your success in business. If you have a bad website design, people will immediately turn away from your website.
Your website design should convey what you are selling, what services you provide, what kind of company you are, and what you stand for. In addition to that, your website design should be attractive, creative, simple, and easy to use. These are some of the most important things you should keep in mind.
#2: Have Great Marketing Materials
You should create high-quality marketing materials for your business. You should not waste money on creating marketing materials that look like junk. Make sure your marketing materials are fantastic and beautiful, so people will want to buy them.
If you have an awesome-looking flyer, brochure, or letterhead, people will instantly know you are a professional company. They will also know that you are knowledgeable and care about your clients.
#3: Have A Good Business Card
Your business card is one of the best marketing materials you can use. Make sure you have a unique business card it conveys what your company is about. Don't use your business card for advertising your products or services because your business card is meant to advertise your brand.
Also, if your company has a great logo, make sure it's on your business card. If not, ensure your business card conveys what your company is about. You can also ensure that your business card is simple and easy to read. People will notice that you have a great business card. They will also be impressed with your attention to detail.
How to Become a Graphic Designer
Whether you love the arts or just enjoy creating things with your hands, graphic design is a field where you can put your creativity to work.
With a degree in graphic design, you can earn a good salary working for a company or freelance for clients. However, you can also pursue a career in the art world by learning to design logos, posters, websites, or other types of advertising.
You may also find that you enjoy creating your designs. This can include creating images for social media sites or crafting t-shirts, posters, or other merchandise.
If you're unsure where to start, you may want to look into online courses. Some schools offer online programs that teach the fundamentals of design.
Last update on 2023-09-22 / Affiliate links / Images from Amazon Product Advertising API