How to Pitch your Designs to Clients
Being a graphic designer by profession, it is normal that your ideas get rejected when dealing with clients.
Not once, but several times is common.
I know a close colleague who worked her ass off for a logo that corporate was looking for.
After nearly six weeks of sweat and high caffeine beverages, she got the cold shoulder from the marketing team.
The reason – "Not Marketing-Savvy"!
It's a cold world when it comes to graphic designing in the eCommerce industry.
Why it's considered risky to pitch your designs?
Now, why are we presuming that the client is always right?
Let me be clear; it's absolute B.S. when it comes to graphic design.
The customer is right when the project is not worked up to the SPECIFIC requirements.
However, in most cases when everything has been carved up fine to the micro edges and still the customer is not pleased, that behaviour is impetuously impulsive.
The client has a vision stored in their minds and by hook or by crook that imagination must come to reality.
Naturally, when the project does not meet the expectations, it leaves the designer in a mental state of dystopia.
But putting this all on the client is never going to solve the problem.
Customers tend to change their minds spontaneously without any prior warning.
And the next thing you know your entire month's work has been scrapped to trash to pitch your designs.
It doesn't matter how many hours, days, weeks or months you worked on the project.
If the client doesn't like it, then it's not worth a second of the effort.
In the graphics and web design industry, selling your idea is quite a paradox.
A competent Graphic designer equipped with the skills, knowledge and every necessary bit of expertise can easily lose a battle against client stubbornness.
Through our experience and research, here are a few things we would like to share that we found helpful in this matter.
Stay Confident. Always.
Confidence is what makes or breaks a pitch.
You might not be the sharpest tool in the toolbox, but being a hired designer you are a veteran in the eyes of the client, so it's only wise to live up to that mantle.
Presenting the idea comes with a rule book, and rule no.1 is boldness and authority over your work.
If you're pitching your idea to the client as two strangers bumped into each other, then the chances are bleak and oblivious.
Sell your idea in an affirming way so that the client knows you're' in charge.
Make your points appear clear and transparent so there is no place for error.
Be a friend than an employee so that the client appreciates they are part of the idea and can rely on yours.
Make your expressions bodily and verbally visible so it leaves an adamant impression on the client.
You can use phrases such as, "hey! Why not try this?" or "We should be doing this instead". Never leave the client to think on their own when you pitch your designs.
Notch Up your Communication
The inability of the designer to adequately communicate with the customer is like talking to a wall.
Communication is not just confined to verbal conduct but is based on a wider spectrum of marketing.
When you're sharing your proposal about a particular Web design with promising results, the idea is not going to make it far if there is no energy in it.
To make sure your efforts are instilled in the very mind of the client there are a few things that must be taken care of when you pitch your designs.
Make your conversation smooth and eloquent. Nobody likes bumpy ride so make sure you rehearse your speech in front of a mirror before the final act.
Never leave an open-ended question to the client. This doubts your confidence in the project and increases vulnerability to any customer queries.
Always make sure that your statistics are not exaggerated. Feed your clients with what you can achieve. Showing yourself high and mighty will get you the project but not the results you promised
Listen to What They Have to Say
Now, contrary to making yourself heard and all, it is also crucial that you listen to what the client has to say.
Listening to the client not only helps understand what is required from the idea but also prevents you from making any rash decisions that can spiral into a costly catastrophe.
But your listening doesn't just end here.
Being involved in a team of developers and graphic designers, you have to synergize the efforts as one to bring the promised results and stay ahead of deadlines.
That is only possible if you hear what your team members have to say.
An inflexible graphic designer piloting an idea for the client is haphazard if he doesn't let other resources be involved in the process.
Be all ears especially when you have counterparts working with you.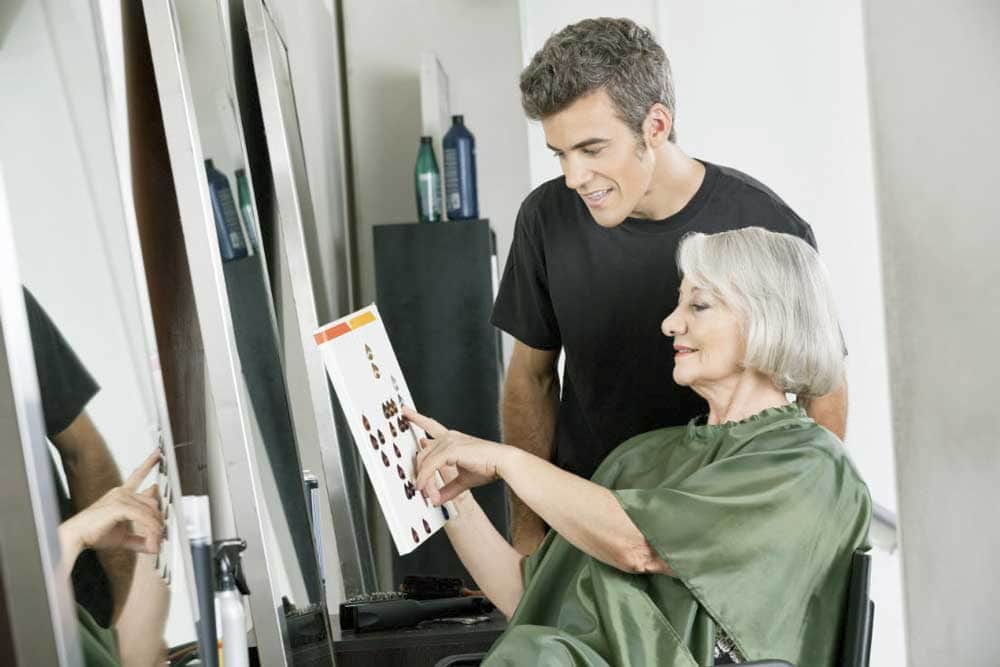 Prove your Work with Statistics
Several kinds of cognitive biases and unfounded preconceptions will revolve around the decisions you make during your career as a graphic designer.
In graphic design services, the gauge for measuring creativity is simply not invented, yet without it, your work is a sitting duck in front of the gun-totting client.
In other words, adding variables to the equation will only make it worse than it already is because the employer is either oblivious to riddles or just doesn't bother catching them.
If you want it to be "equals to something", show numbers that are visible when you pitch your designs visibly.
No matter how creative and ingenious your design is, without statistics, it will leave space for the unknown.
By proving the legitimacy of your work through surveys, research and credible fact-finding, your design will never have to face the cold winds disappointment.
Make a Habit of Asking Questions
Asking questions is a little different than listening to the client.
Amongst the several advantages it has to the entire process, two of them you just can get enough of.
First, it breaks the designer-client communication barrier and opens a channel to a better understanding of the project.
Second, it helps in scratching the client's judgment about your capabilities and how much confidence they have in you.
Once you have a chatter going on along with the knowledge of the client's expectations from you, the straining and pressure will vent out which will allow you to focus on the project more productively.
Double Tap Your Work
Showing an early demo, or even an idea that you haven't properly thought through into a meeting with your clients is like swinging off a jump board into a pool of hungry sharks.
When I see designers making this mistake, it's obvious that insecurity is getting the best of them.
Lack of confidence in yourself makes you a dull edge, but what destroys your ability to produce according to expectations is not self-doubt, but the stupidity of not showing it to your superiors.
If you have cracked up an idea and built a prototype for the client, the safest practice would be to show it to someone you look up to or someone who has considerable experience to vouch for.
Once there is a green light from the team, you can always take it to the client with even notched up confidence.
Build a Graphic Designs Portfolio
Being a graphic designer there is a lot of responsibility resting on your shoulders.
You not only have to develop the blueprints in hard copies to give a first representation of the idea but also be an integral part of developing it.
But what if the client is not feeling your ideas when you pitch your designs or concepts?
While we do research on our clients before we meet them, the clients also do a bit of homework on us.
The moment they find out that you have zero track history and no work samples are available, it's quite possible that you might not even get to exchange pleasantries with them.
Having a graphic design portfolio available on the internet through your website or social media channels is imperative.
It helps speak on your behalf and establishes a bond of trust between the designer and the client.
Final Thoughts
As a graphic designer, you have several areas that you know better than the client when you pitch your designs.
From a design principle, font usage, colour theory and layout techniques etc, the client is oblivious to many aspects of a graphic design.
Therefore, it is imperative that you show you are the boss of your work with unflinching confidence and unfaltering composure when pitching your idea.
In order to make sure your skills are channelled to in the most effective way to the client, follow these 6 cardinal practices and your ideas will never get the icy scorn of the client.