Web Designer Interviews: Questions & Components
Hiring the right web designer can completely change your project's fortunes and can help create a solid identity for the future. 
Doing so, however, is far less enticing a task than it may sound. 
Luckily, though, there are freelance marketplaces and professional recruiting services that make the job much more comfortable than it has ever been before. 
Hiring the right web designer for your team requires that your hiring team do research, but fortunately, you can always choose a freelance marketplace that provides companies with a fully-vetted pool of talent. 
There are thousands of web designers on the market, but you still don't want your team to end up with dead weight so you must pick the designer that fits your team the most on a cultural level and that will help you understand what stylish design looks like. 
The only way to understand your development team's needs is to understand the team itself on a more intimate level. 
1 – Building rapport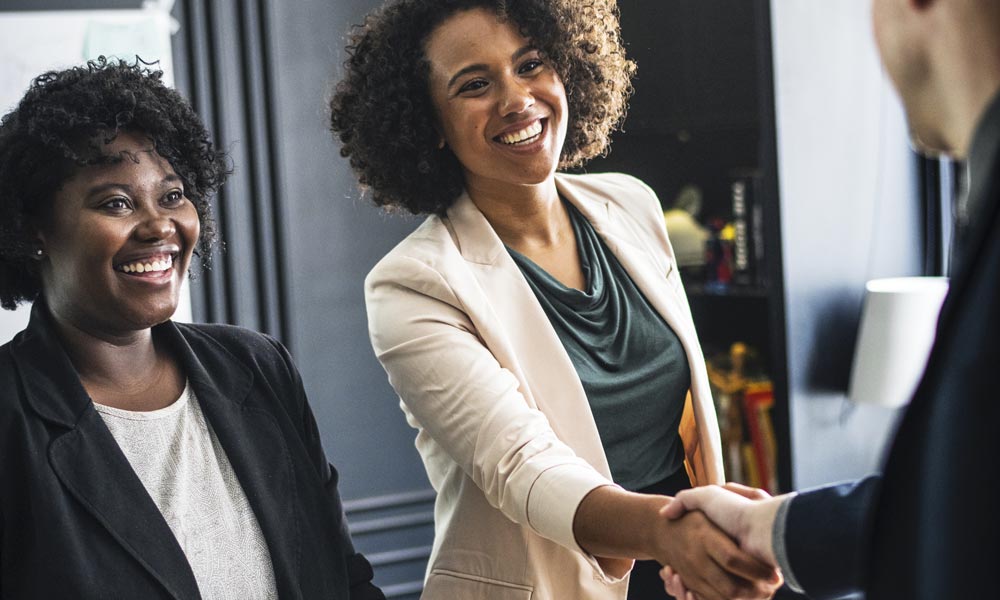 Web design requires a specific eye for detail. Web pages need to be dynamic and intuitive. 
These words do little to help the user experience architect, however. 
It takes hundreds of hours and dozens of projects to learn what an intuitive and stylish design looks like.
Combining both the technical aspects of frontend web development and the artistic elements of digital design, web designers are the digital architects of our virtual world. 
Assessing a web designer can be quite a feat, especially to a Luddite or philistine. How do you rate design, and how do you separate that from the technical?
Discussing past projects may make the process easier. You can experience the balance between efficiency and elegance, style, and speed. 
2 – Learning from mistakes
Peering into their portfolio and skimming their source code, you slowly piece together an individual web designer's process. 
Wireframes, mockups, stylesheets all tell a story. You could try to ask them to rate their favourite projects and their biggest mistakes. 
From these interview questions, the interviewee will feel open to discuss their work philosophy, values, and propensity (or aversion) to taking personal responsibility for their actions.
3 – Looking for consistent and dependable work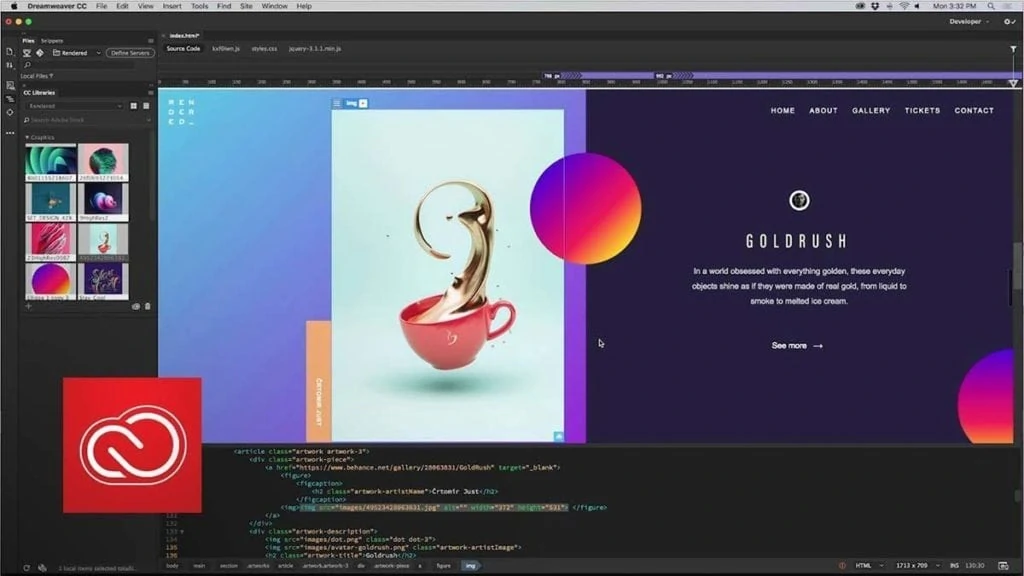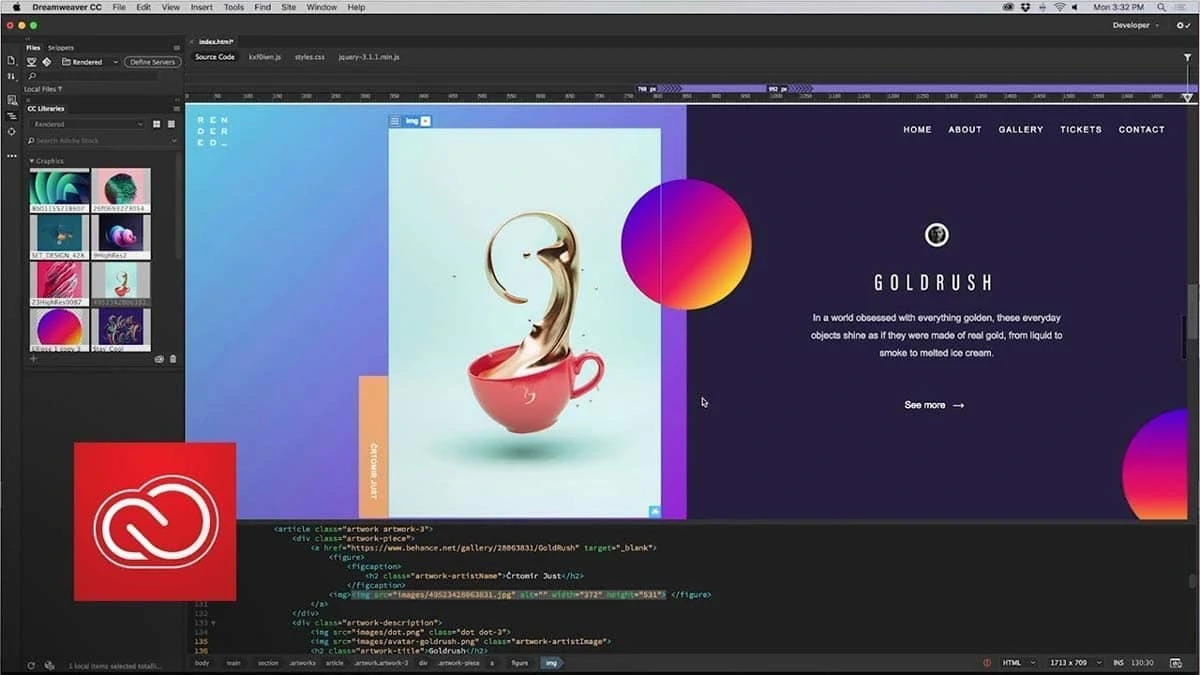 Do you see talent? Experience? Hubris? 
Whatever you notice about the web designer facing you is pertinent to the interview process. 
Are they consistent, motivated, or challenging to work with? Do they have a great deal of freelance experience? Or are they just diving in now?
Freelancing is incredibly difficult for some, so consider how long they've been loaning out their skills. 
Freelance web designers attached to technology-focused freelancer pools will be easier to assess, as they have an entire organisation vouching for them. 
Asking the team members is one way to gauge their needs, sit in meetings and read the quarterly reports. 
Use any resources available to understand your team and then use those results to find the perfect web designer. 
Once a concrete image of the ideal candidate is put to paper, your team can create relevant technical tests that will pragmatically assess the candidate without using trick questions or unfashionable code. 
After your tests are confirmed, and everything is set, you will want to identify the first prospects on the list and immediately set about building a rapport with them. 
Reaching out and analysing their work is a great way to start the dynamic and make the actual interview process much less awkward. 
Additionally, while building a rapport, your team can quickly gauge the candidate's values to see if they match the development team's overall philosophy. 
A candidate that has excellent technical skills is exciting, of course, but if they cannot cohesively work with your current development team, then there may not be much of a point. 
How Companies Can Pinpoint Freelance Web Design Talent
Getting to know a web designer is just as crucial as rating their portfolio and checking up on their references. A rapport is essential, even when you're looking for a design contractor.
Establishing a positive connection with the prospect typically draws more information and interest out of them. 
It will then be necessary to jump into the candidate's values to connect with your development team's current culture. 
The culture connection is so essential for your teams that it may arguably be more important than your prospect's technical skills. 
Ask what do they know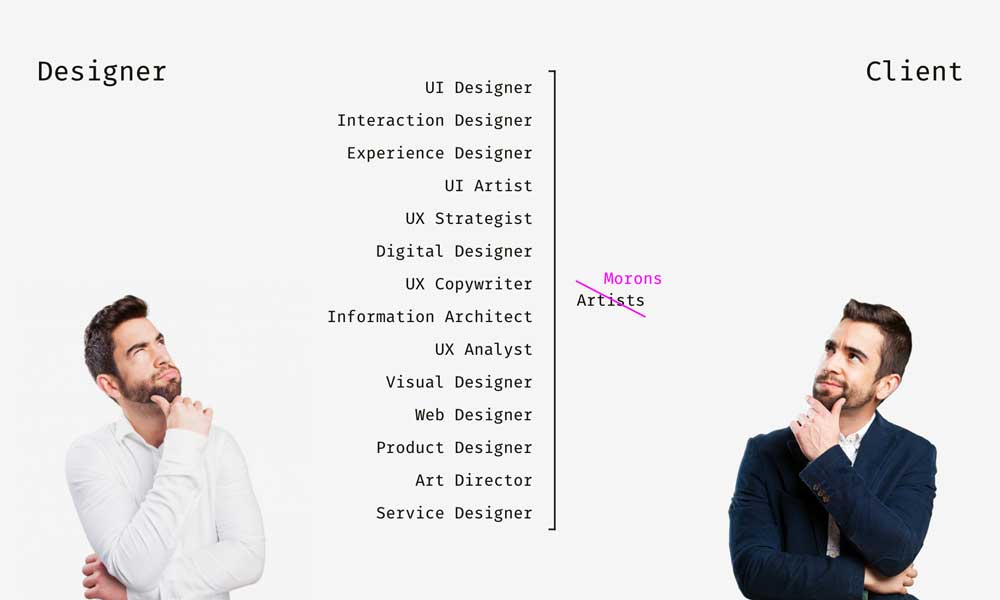 Web developers must check HTML, CSS, and JavaScript skills through a series of tests or questions. 
Technical exams are available for purchase and a myriad of frontend web developer and web design interview templates and study guides.
See what they add
The score achieved on the technical exam isn't worth much if you failed to assess their personality, work values, and creativity.
Once a pool is selected that fits your needs the closest, you will want to go to your development teams directly and ask them about what they want in a coworker in terms of skill and personality. 
These requests, along with the technical needs, will help shape a firm idea of the ideal candidate so that your time interviewing is never wasted. 
Once the interview process begins, it will be necessary to establish rapport with the candidate to go smoothly, and the answers will be more revealing. 
How flexible is the freelancer?
Web designers are responsible for the style of your site. 
They leverage their coding skills, UX deliverables, and design experience to create fast and user-friendly websites. 
Whether it's to optimise conversions or attract attention to an idea, web designers are integral to both the function and the form of your website.
With freelance web designers, you'll have the room to add or subtract hours, scaling as needed without incurring any risks.
As such, you'll want to make sure that the web designer you choose to supplement your web development team is flexible and adaptable. 
You may want to iron out your business partnership's terms rather explicitly, outlining your preferred schedule and working arrangement.
Mitigating risk
Software projects are cursed. Most software development projects go far over budget, hit far below target, strain, and sink companies in the worst cases.
Freelance web designers can help smaller organisations manage their money more judiciously. 
Companies can outline different pay schedules and contract types depending on the size and scope of the project. 
Web designers can negotiate how the fees will break down per hour based on their value and proven success rate as an independent contractor.
Top 5 Best Interview Questions for Exceptional Web Designers
Finding truly fantastic web design talent is no simple task; however, by reading a freelance designer hiring guide, asking the right questions will dramatically increase your chances of finding the talent that changes the game. 
In recent years, web designers' prospect pool has grown tremendously as many hopeful designers wish to work independently while still contributing to projects worldwide. 
A fantastic web designer is certainly worth the wait and the search as they can dramatically alter your company's online presence and profile. 
A great web designer can breathe new life into a product or give an established company a fresh perspective. 
As a hiring manager, you must use all of the tools at your disposal to find the best prospects possible. 
Once you have your candidates, you will want to develop an overall interview strategy that revolves around gauging their cultural fit and their technical proficiencies in a way that prioritises teamwork over adulation. 
Here are the top five questions to ask top web designer talent:
1 – Do you have projects or code snippets I can look at?
What's the most critical aspect of spotting the best web designers? How do you separate the wheat from the chaff? 
One way to quickly ascertain a web designer's ability is to take a quick look at their completed projects.
Their portfolio of websites should be complemented with source code snippets. Do they have GitHub code repos? 
Did they push code and commit changes to open-source projects? 
Even if you're not entirely fluent in programming or coding languages, it can help see their production code. Is it minified? Are the images responsive? 
2 – What are your technical strengths? What about weaknesses?
By probing their technical skills, you'll learn how much code they can do from scratch. 
Admittedly, designers don't need to be masters of CSS, HTML, and web scripting languages like JavaScript. 
3 – What are your preferred tools?
They will need to know how to use APIs, web frameworks like Bootstrap, and content management systems like WordPress to ensure efficiency. 
With open-source scripts and CSS frameworks, designers can operate on a basic understanding of web technologies.
So, this fact makes it all the more important to assess their design skills. 
Check out live portfolios, Behance profiles, and wireframe mockups. 
Are their websites responsive, fast (barring internet connectivity issues), and free of malfunctioning add-ons, plugins, or browser-specific custom code?
4 – Do you have a live example of your work?
Web designers study the user experience to craft the best possible experience for the user. 
This means that websites must be user-friendly, in that they are easy-to-use, easy-to-read, and easy-to-load.
Live examples of work are the best way to gauge user experience design. 
Does the site map make sense? Do all the links work? Are elements adequately placed? Do you feel like it's easy to use? 
5 – What do you think makes a good web developer?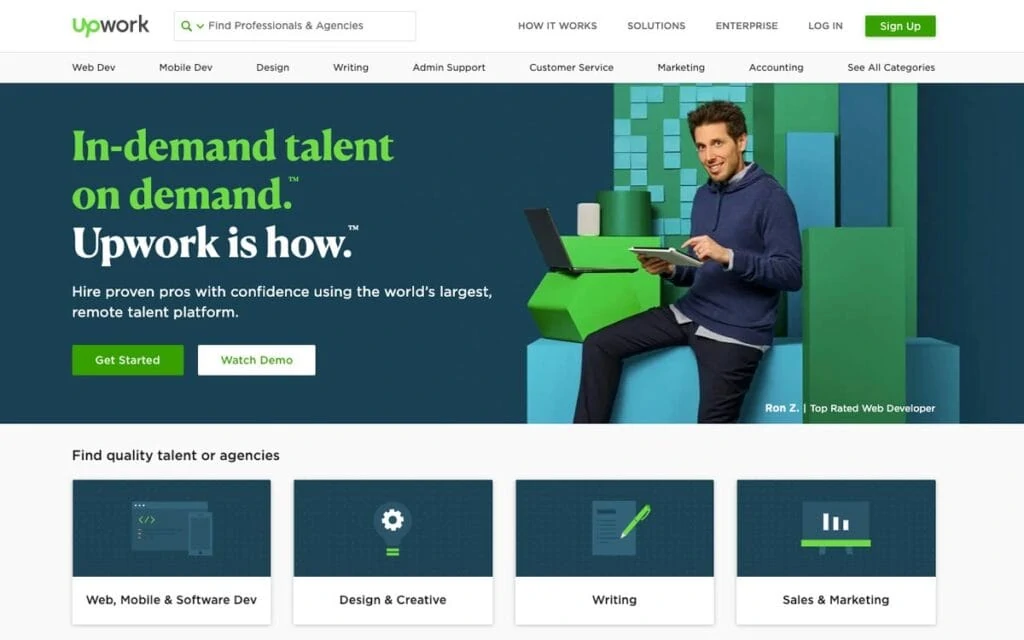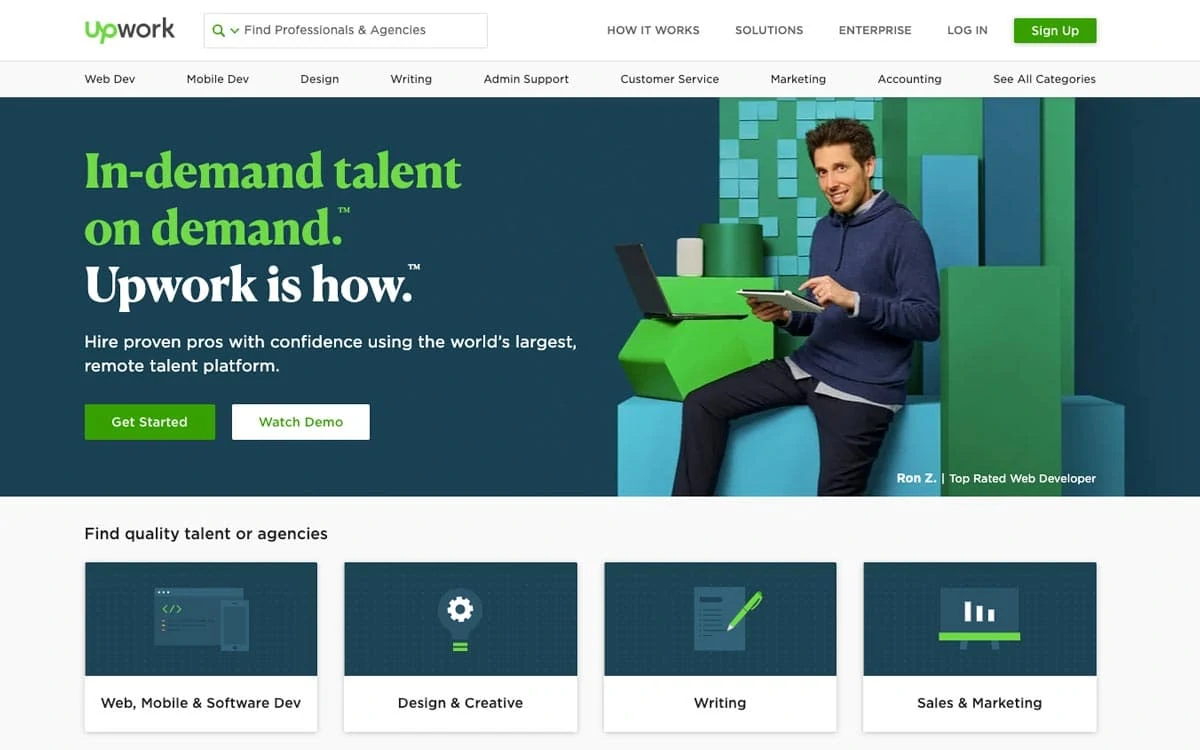 Seeing if technical talent and user experience, design talent is equally matched is a great way to ensure an excellent web design hire. 
However, to do so, you'll need to ask technical web design questions or ask for source code, design portfolios, and live web design examples.
The interview with your ideal prospect should begin with understanding why they chose your company or project. 
This will give the entire hiring team a better understanding of the prospect's headspace and their reasoning in selecting your endeavour, which will be fundamental in determining their fit within your culture. 
Additionally, your team will want to assess their skills and their specialities as this information will be vital in forming a team that complements one another. 
Understanding their willingness to learn and change with the times is another critical factor in gauging the candidate's overall fit. 
A web designer who is unwilling to keep up with the trends or add skills to their arsenal will undoubtedly weigh your development team down.
Avoiding this at all costs is necessary and can be verified rather quickly by asking to look at their portfolios or past projects. 
Every reputable web designer will have a history of work for you and your team to look at so that you can see if they will fit into your development system. 
Requesting their portfolio and carefully assessing the work within is paramount in establishing a firm understanding of the prospect in a functional working condition. 
Do not be afraid to go through the portfolio with the candidate and ask questions so that you can make a firm decision based on their work. 
It is always essential to ask elite web design talent if they have dealt with a problem or criticism and how they handled it. 
This will establish a baseline of personality that will demonstrate whether they can realistically fit in with the team. 
Elite web designers will almost always respond to questions like these with answers that revolve around what they learned. 
If not, then ask them directly if they learned anything from these problems or issues. 
Web design candidates that are too prideful or won't admit to mistakes are simply ticking time bombs of interpersonal dysfunction. 
Elite talent is always seeking new things to learn and new ways to apply their craft. 
The talent that is always learning is a talent that will always perform above the grade.