Web Designer Interviews: Questions & Answers
So, you have a web designer interview and are trying to figure out what to expect. No worries, we've got you covered. In this comprehensive guide, we'll walk through some of the most common web designer interview questions you'll likely encounter. We'll also provide examples of solid answers to help you craft your responses.
Whether you're an aspiring designer looking to break into the field or a seasoned pro applying for a senior role, interview preparation is critical. Use this article as a study guide to get into the mindset of a hiring manager and highlight why you're the ideal candidate for the job. Let's dive in!
Background Questions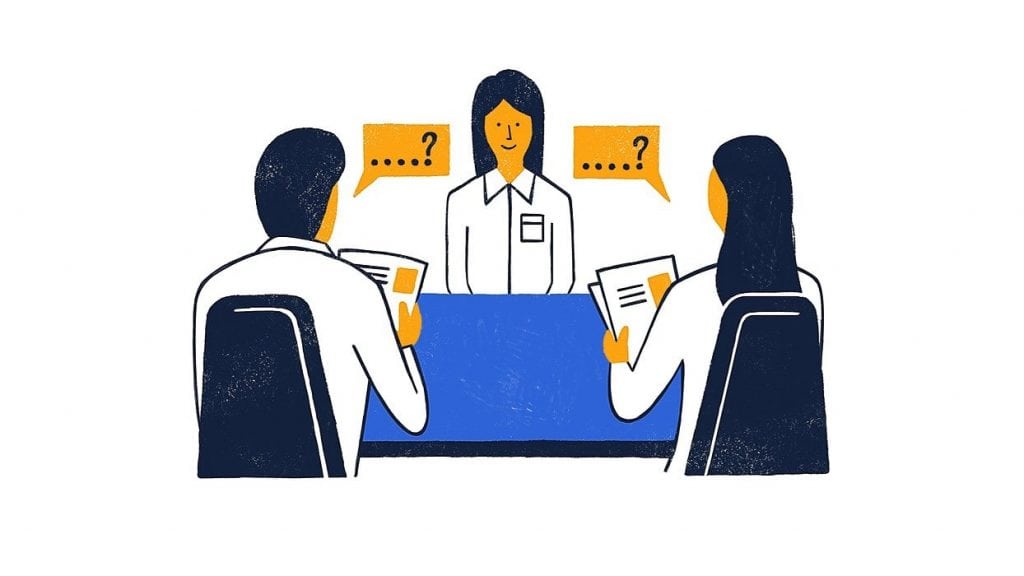 Hiring managers often start designer interviews with a few softball questions to learn your background. Be prepared to touch on things like:
What initially drew you to web design?
This is a nice, easy one to relax your nerves. Share what first piqued your interest in the field. Maybe you:
have always enjoyed artistic endeavours and creative problem-solving
Taught yourself essential HTML/CSS as a hobby years ago
Had friends and family who encouraged your talents in art/tech
How did you get your start in web design?
Briefly recap your origins story here. For example:
You began experimenting with web design for fun during college
You landed internships or apprenticeships that allowed you to hone your skills
You transitioned careers from another field like graphic design or marketing
What professional experience do you have in the industry so far?
Rattle off the highlights of your work history, including any:
Specific web design roles held so far
Companies you've created sites, apps, or campaigns for
Job titles, responsibilities, clients, and projects
Skills and Abilities
After the warm-up, interviewers will probe your proficiencies more deeply. Common skills-focused web designer interview questions include:
What design programs and tools are you familiar with using?
Rattle off the leading programs in your toolbox and highlight any specialised skills like animation, data visualisation capabilities, or coding ability.
How would you describe your design style and sensibility?
Discuss the aesthetics and sensibilities that characterise your work, such as:
Clean, minimalist interfaces
Vibrant color palettes
Bold typography and photography
Focus on responsive, mobile-friendly designs
Show off what makes your style unique here.
Please walk me through your typical web design process from start to finish.
Your response should touch on key phases like:
Stakeholder interviews to clarify goals, target users, and content needs
Information architecture planning
Wireframing and prototyping site mockups
Graphic design elements and visual identity
Writing HTML/CSS markup or working with developers to build
Testing for functionality, responsiveness, accessibility
Launching the design and providing ongoing Quality Assurance
Highlight your approach and any areas where you specialise here.
Portfolio Discussion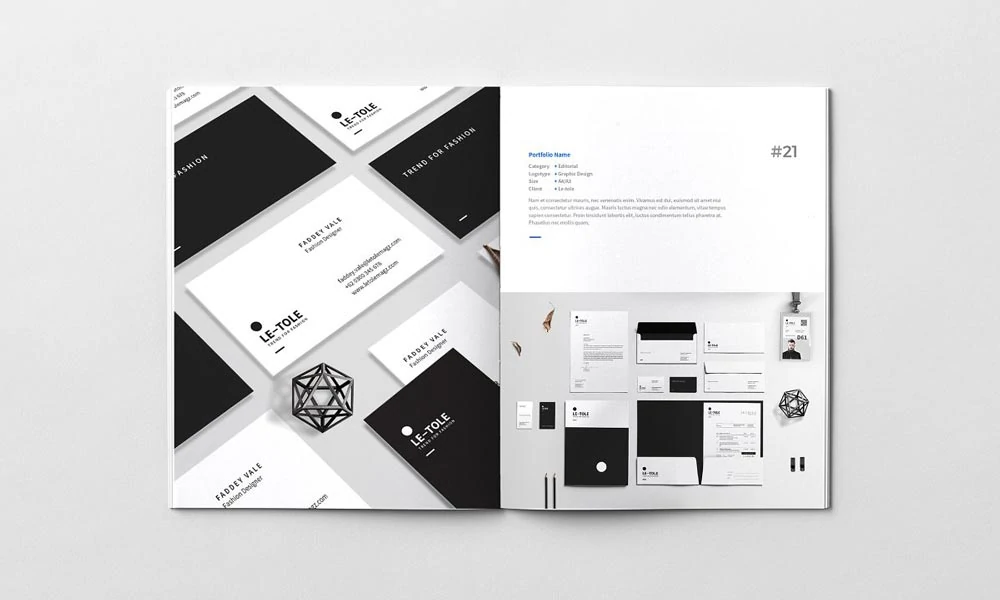 The interview will take a detour into reviewing your portfolio at some point. Common portfolio-based questions interviewers may ask include:
What projects from your portfolio are you most proud of and why?
Briefly summarise 2-3 highlight reel projects
Explain your specific contributions and responsibilities on each
Call out technical capabilities, innovative solutions, or results achieved
Could you walk me through your process and thoughts behind this particular website/app design?
Set the scene – explain the background of the client, requirements, constraints
Sequentially recap key phases (see process question above)
Pull up sketches or specs to illustrate your points
Call out lessons learned improvements for next time
I noticed that Project X in your portfolio incorporates animation. What is your experience with animations and SVGs?
Note any specialised training in technologies like GSAP, Canvas, WebGL
Quantify animation work – # of sites/apps you've added animations to, types used, complexity handled
Share technical hurdles overcome or lessons learned about optimising performance
The goal is to highlight your breadth of knowledge across web design and specialised expertise in specific emerging capabilities.
Scenario Questions
Many interviews lean heavily on hypothetical problems for candidates to solve. Having the agility to think on your feet and communicate proposed solutions. Some typical web design scenario interview questions include:
Imagine we tasked you with completely redesigning our company's outdated website on a tight budget. How would you approach this project?
Emphasise strategic planning and cost efficiency here. You would likely:
Carefully scope new functionality required
Take stock of existing site assets you could reuse
Create user flows focused on accomplishing key goals
Minimise custom dev work needed by leveraging CMS, themes, plugins
Stick to a few simple, clean page layouts/navigation schemes
Phase enhancements over time as budget allows
If you could choose any website to redesign, which would you pick, and what changes would you implement on that site?
Have an aspirational "dream redesign" in mind to discuss – perhaps:
A popular consumer site plagued by clutter like Amazon or YouTube
A news platform struggling to contain misinformation, like Twitter or Reddit
An antiquated enterprise site ripe for mobility and personalisation like bank tools
Map out 3-5 priority updates focused on modern features, streamlined IA, engaging but minimalist visual design, etc.
Pretend I'm an executive stakeholder sceptical about hiring a designer without coding skills. How would you convince me of your value to our dev team?
Counter the assumption that a designer must code to pull their weight. Explain that while coding chops are valuable, designers offer distinct expertise around problem-solving and translating culture/values into product experiences. Highlight soft skills and big-picture thinking you'd infuse into the development process, including:
Advocating for user needs based on empathetic research
Distilling complex requirements into simple interactions
Translating fuzzy stakeholders asks into concrete specs and briefs
Building consensus and buy-in around design direction
Continuously testing concepts and questioning assumptions
The key is articulating your strategic mindset and how it complements more tactical coders.
Culture Contribution
Finally, intelligent hiring managers are interested in cultural contributions beyond their day-to-day responsibilities. It's critical to demonstrate that your values align with the company and that you'll positively engage with peers daily while living out those shared ideals. Some examples of web designer cultural interview questions include:
Our team profoundly values transparency and busting through bureaucracy to enable quick pivots informed by customer data. How would your work habits and soft skills help or inhibit more nimble product iteration cycles?
Share how you embrace rapid experimentation vs. getting too precious about initial design mocks and wireframes.
Provide examples of times you've championed A/B testing site designs or leveraged data to convince stakeholders to make needed UX tweaks.
Highlight how you optimise development sprints to fail fast, course correct quickly, and regularly integrate new customer insights.
We aim to maintain an egoless "build it together" culture where every team member's voice carries weight regardless of title or tenure. How would you specifically foster those collaborative working relationships with developers, QA testers, product managers, and peers here?
Provide examples of cultivating psychological safety in past teams.
Discuss tactics like consistently praising others' contributions in group settings.
Share how you empower junior peers to experiment and walk them through providing/receiving constructive feedback.
The main thing is how seamlessly you blend new viewpoints into the team's thinking.
Wrap Up Questions
As the interview winds down, you'll likely get a few broad questions assessing the overall cultural fit and job excitement, including:
What most excites you about potentially joining our web design team?
Share 2-3 specific elements that genuinely resonate with you, like:
The chance to work with senior mentors to rapidly grow your skills
Creating iconic experiences for a product/brand you admire
Tackling next-gen design challenges like AR/VR/Voice UI interactions
Do you have any final questions or areas where I can provide more info?
Cover any outstanding concerns around things like typical project workflow, tools/tech used, opportunities for collaboration, etc. Ideally, close by affirming your compatibility with the role and enthusiasm to address any gaps as needed.
Remember, the interview is still a two-way street – determine if the company/team feels like an authentic mutual fit beyond just needing the job.
Conclusion
Preparing for the range of possible web designer interview questions is the key to nailing your next big break. By studying this guide, you now know the types of technical proficiencies, problem-solving abilities, work samples, and cultural instincts hiring managers will probe for.
Take the time to soul-search for meaningful experiences that showcase your capabilities in each area. Then, practice articulating your background, values and vision out loud until they flow naturally. This will ensure you can provide compelling, truthful responses once the pressure is on during the real deal.
The most common mistake candidates make is providing the "right answers" rather than focusing on authenticity. Don't fall into that trap! The best thing you can do is relax and let your true talents, passions and personality shine through at each stage of the interview process.
This guide has given you the confidence to feel prepared to walk into those intimidating designer interview scenarios. Remember your worth and go into it ready to have an insightful dialogue. The rest will fall into place.
You've got this! Now get out there, wow some hiring managers and launch that game-changing career. We are rooting for you!
FAQs on Web Designer Interviews
What technical skills should every web designer have today?
At a minimum, all web designers should be fluent with core technologies like HTML/CSS, responsive design principles, Cross-browser testing approaches, and basics of CMS platforms such as WordPress. Expertise in visual design programs like Photoshop and Sketch is also critical.
What soft skills do web design hiring managers look for most in candidates?
Beyond hard technical chops, managers highly value creativity, analytical problem-solving, empathy, communication skills, resiliency, growth mindset and teamwork/collaboration abilities.
What types of questions highlight a web designer's strategic thinking abilities?
Scenario questions ("How would you approach redesigning this outdated site given imaginary constraints?") and case study walkthroughs ("Please analyse the UX issues with this e-commerce checkout flow") are effective at assessing strategic design thinking.
Should web designers know how to code?
While coding ability is highly desired, not all designers must be expert developers. More important is understanding technical possibilities/limitations to inform design mockups. Being able to articulate requirements in developer-friendly terms is critical for collaboration.
What should you wear to a web design interview?
Attire for designer interviews allows more creative expression than typical corporate roles. Bold patterns, vibrant colours and casual elements like jeans or sneakers are often acceptable. The main tips are to look neat, feel confident and reflect the company's aesthetic through personal style.