How to Write a Cover Letter for a Graphic Design Job
As a designer, it can be challenging to sit down write a cover letter detailing your achievements. 
You might find it easy to write about the technology you use every day, such as the finer details regarding the use of advanced tools for Adobe Photoshop, for example. 
When it comes down to it, it can be complicated to write about yourself. But don't worry, we've got your back. 
If you're a creative looking for tips to write a cover letter for a graphic design job, you'll find some basic guidelines to help you craft your resume below.
Contact information
The first section or header should include your name, address, phone or cell phone number as well as your email address. 
It might also be helpful to include your LinkedIn address, so your potential employer has immediate access to other pertinent information like your portfolio and job history.
Choose a style that you stick to consistently for your cover letter.
Centre your header, go with a block style or feel free to get more creative if you're sending in a hard copy. 
Remember to make sure the contact information on your cover letter is professional. 
This isn't the time to use your yahoo email address that you've been using since primary school. 
Lovesunicorns45558@yahoo.com might have been an ideal and treasured email address as a child, but your future employee is unlikely to be impressed. 
You may even want to consider creating an email address specifically for job applications. 
Try to keep your email address simple and centred around your first name and last name.
Cover letter salutation
If you don't know the hiring manager's name, it's a good idea to leave the salutation to, "Dear Hiring Manager." 
Under no circumstances should you write, "To Whom It May Concern," which can feel overly formal and stuffy. 
It's in your best interest to find out the actual name of the hiring manager, but that might not always be possible for every job you're applying to.
To find this information, consider calling the company's front desk to inquire or look for staff and team information on the company's website. 
Cover letter body
Your cover letter body will comprise the "meat" of your letter. 
This is where you will layout your case for why the company should hire you given your experience, skills, and enthusiasm for the company's mission. 
This is how you'll reveal the qualities that make you a good employee.
First paragraph
This is where you'll explain why you're writing. 
What made you want to reach out and apply to this particular company? What position are you applying for? 
Touch on a few tidbits of your background from a very high level to show why this role is a good fit for you.
Second paragraph
The second paragraph will lead to what you have to offer to your prospective employer. 
You'll want to focus on critical points of success in your career path and what results your work has achieved. 
Stick to measurable results like, "increased client revenue by x percentage" rather than something more general that doesn't illustrate your impact as well such as "helped grow client revenue." 
You may want to consider listing out your career highlights in bullet form, which is easier to read and draws the eye to your critical successes. 
Third paragraph
Your third paragraph should showcase your knowledge of the company you're applying to. 
Show your employer that you have done your homework and know exactly how you fit into the company's overarching goals and mission.
Fourth paragraph
In your fourth paragraph, you'll spend a few sentences closing out your letter. 
This is where you tie everything together and touch on the key reasons why you want to join the team and why you're a great fit. 
End the letter by touching on potential next steps like, "I look forward to discussing this role further."
Closing
End with "Sincerely" over more informal choices like "Cheers" or "Best". 
Then, type out your name. If you're sending in a hard copy, leave room to write in your signature. 
General tips for writing a cover letter
Still not quite sure how to approach your cover letter? 
We've outlined some essential tips to remember as you get down to writing.
Double-check your grammar and spelling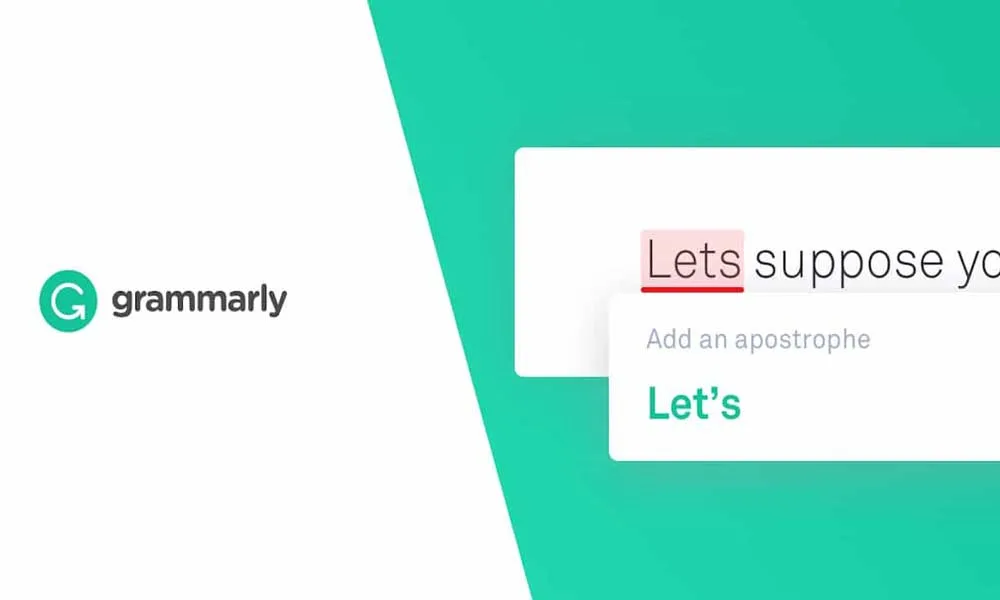 Grammatical mistakes and spelling errors don't always mean you'll be passed over, but it can leave a poor first impression. 
Use online tools like Grammarly to help you out or get a friend to proofread. 
Ensure the right names are used
You stayed up all night working on a job application. After hitting "submit", you take a look at your masterpiece. 
Dread fills your heart as you realise you never changed out the company's name from the last cover letter you sent out. 
You never hear back from the company. 
Avoid this nightmare by always double-checking what company and position you're applying to—it'll save you embarrassment and panic later.
Inaccuracies or fibs
Look, we all want to showcase our best selves in a cover letter, but it's essential to stick to the facts when you're writing. 
Don't get carried away with embellishments because potential employers can quickly call references to verify your title and job role.
Negative comments about past employers
Even if you are currently working in a toxic environment with wild expectations, it's still important to stay positive about your current job. 
The reason for this is twofold: one, you don't want to burn bridges and two, negative language might lead the employer to think you had performance problems or an attitude issue. 
It's important to stay professional when it comes to your cover letter. Always take the high road!
Unnecessary information
This isn't the time to add a sob story or lots of prose about your hobbies; your cover letter should stick to your core message and skills. 
Keep your writing related to the reasons why you want to work for the company and what value you'd bring to the organisation.
If you're still confused about what a template should look like, we've assembled a sample cover letter below.
A link to your portfolio
At the end of your cover letter, it's essential to give the employer a link to your design portfolio. 
If you don't have an entire site dedicated to your work, consider attaching samples to your cover letter and resume. 
Doing so will give your potential employer insight into your design aesthetic and abilities.
Sample template
August 8, 2020
Mr Pablo Picasso
HR Representative
XYZ Company 
483 Artist Ave.
Anywhere, CA 88888
Re: Graphic Designer, Advertised on LinkedIn
Dear Mr Picasso:
My life's passion is bringing client ideas to life through the innovative use of typography, colours, and customised graphics. 
With ten years of graphic design experience, I feel ready to take on anything that comes my way, whether it's an infographic designed to go viral or new website graphics to encourage visitors to stay longer on the page. 
I am incredibly excited to have the chance to apply to the Graphic Designer position at XYZ company, and I hope I have the opportunity to speak to you about this position in person. 
My diverse background includes corporate, agency and freelance design experience. 
I have a history of leading digital and interactive design project campaigns, from concept to completion. 
Highlights of my skills include:
Dreamweaver
CSS
HTML
Quark
Colour Correction
I enjoy working closely with clients and creative teams to drive web traffic, engagement from potential leads and crafting innovative solutions for design issues.
My portfolio is available at [Link Here] for samples of my design work, and feel free to reach out at (555) 555-5555 to set up an interview. 
I appreciate your time and consideration.
Sincerely,
[Your Name Here]
Takeaways on how to write a cover letter for a graphic design job
Cover letters can seem like an intimidating task. 
It's often one of the first barriers to entry when you're applying for a job. 
Sure, your resume and your portfolio are also relevant, but your cover letter helps to flesh out the experience you've listed on your resume. 
With these tips, you can write a convincing cover letter that can help land you an interview at your dream job.
Author Bio: Samantha Rupp holds a Bachelor of Science in Business Administration. She is a contributing editor for 365businesstips.com as well as runs a personal blog, sjruppy.com. She lives in San Diego, California and enjoys spending time on the beach, reading up on current industry trends, and travelling.