How Going Digital In Marketing will Grow your Brand?
Today, digital marketing is still the most efficient strategy to reach your target audience with your message. That's the point; it's about getting your product or service into the minds of your ideal customer and resonating with them.
Consider the traditional methods. Digital marketing beats 99% of those strategies out of the water. The main reason is that you can 'control' your marketing efforts to ensure that the right people see or hear them, something much harder to do with a TV ad campaign or even printed direct marketing.
While many brands have succeeded over the last 50 years with the 'old-fashioned' way of marketing, more have failed, struggling even to get noticed. That's why, nowadays, you should consider going digital in marketing campaigns.
Things have changed a lot with the internet. Gone are the days when you could spend a considerable chunk of your budget on advertising and get a decent ROI. You can't rely on a TV ad campaign on a giant billboard to bring you customers.
In 2023, businesses are increasingly using digital marketing strategies to highly-target their potential customers and connect with them on a deeper level. Omnichannel marketing approaches often create a better customer experience, engaging them and warming them to purchase what you sell.
Digital Marketing: What is it exactly?
Digital marketing means using digital channels (email, mobile apps, websites, social media, etc.) to promote your product or service. It's usually cheaper and more targeted than the traditional methods. That's why it's on the up.
At its core, the brand's website is a significant component of digital marketing. According to the Pew Research Center, the average person spends 7 hours online daily, with 30% being 'almost constantly'. This gives you enough time to reach them with your content or advertising.
It's important to note that digital marketing is constantly evolving, so you must stay updated to find new ways to grow your business using the latest tools and strategies.
How Can Businesses Benefit from Digital Marketing?
It's essential for every business, large or small, because everyone is online nowadays.
In a recent report, digital is the biggest driver of global growth, and the digital economy accounts for 1.6 trillion U.S. dollars in 2021. By 2026, global digital transformation spending will reach 3.4 trillion U.S. dollars. Source.
Due to this, entrepreneurs must know about the latest digital marketing trends to reach customers and grow their brands. Whether your business sells dog food or a high-tech product; you can benefit from digital marketing.
According to Forbes, brands spent over $350 billion on digital marketing in 2022, and that's on the rise. To compete, you should implement digital marketing into your business plans to get your name out there.
What does that mean for Small Businesses?
It's not just for the large budget brands; it's accessible to everyone. First, you should understand how to use marketing to promote your business. Then you can think about how to use digital channels similarly.
Small businesses often don't have the resources or marketing budget, but social media is free to use; the only spend would be on adverts, promotions or influencers. That's where it can get expensive.
These costs, however, can be offset by increased customer engagement. In that sense, digital marketing can be a powerful tool for businesses of any size, but it's conducive for smaller brands looking to gain brand recognition.
Why is Going Digital in Marketing Important?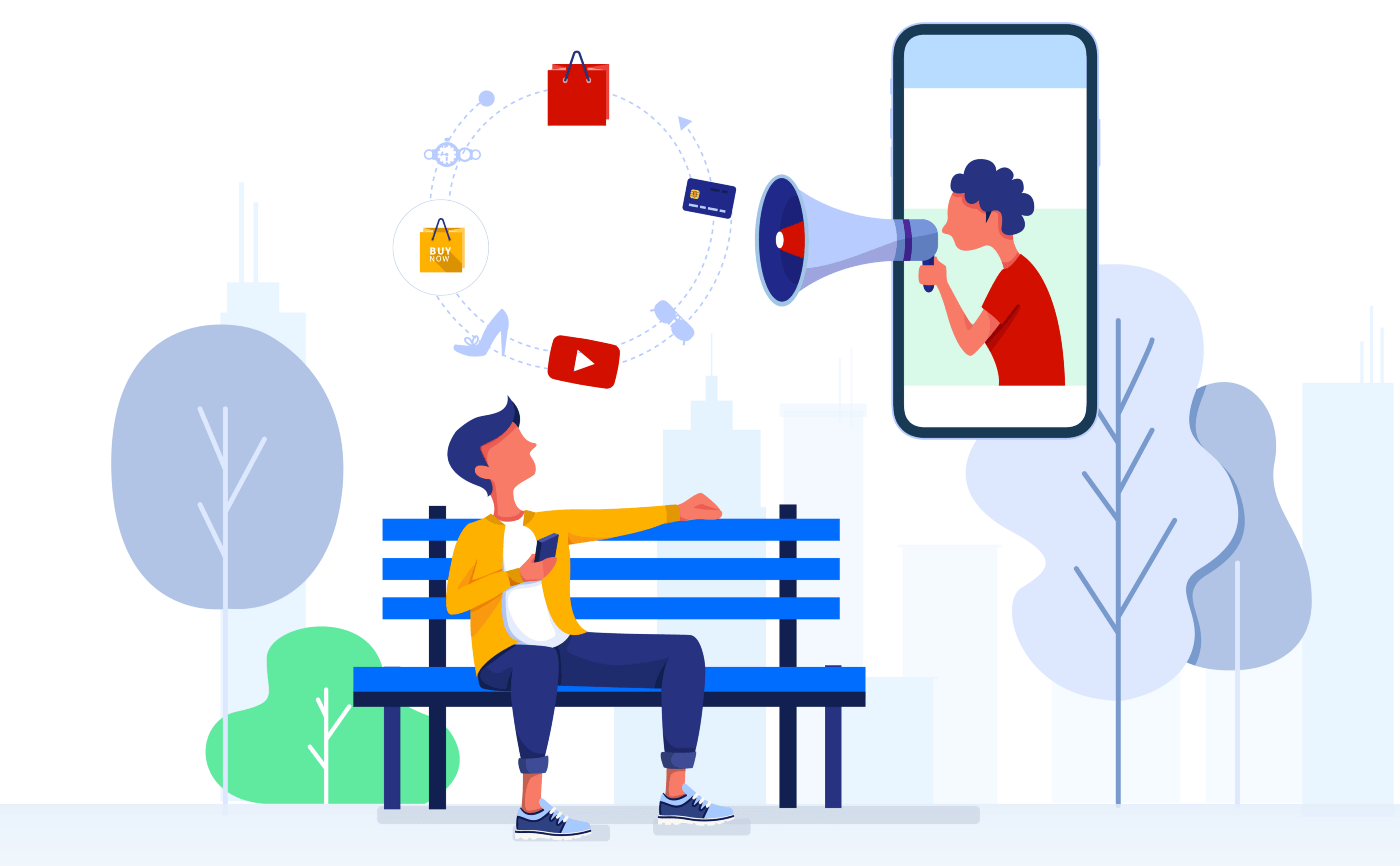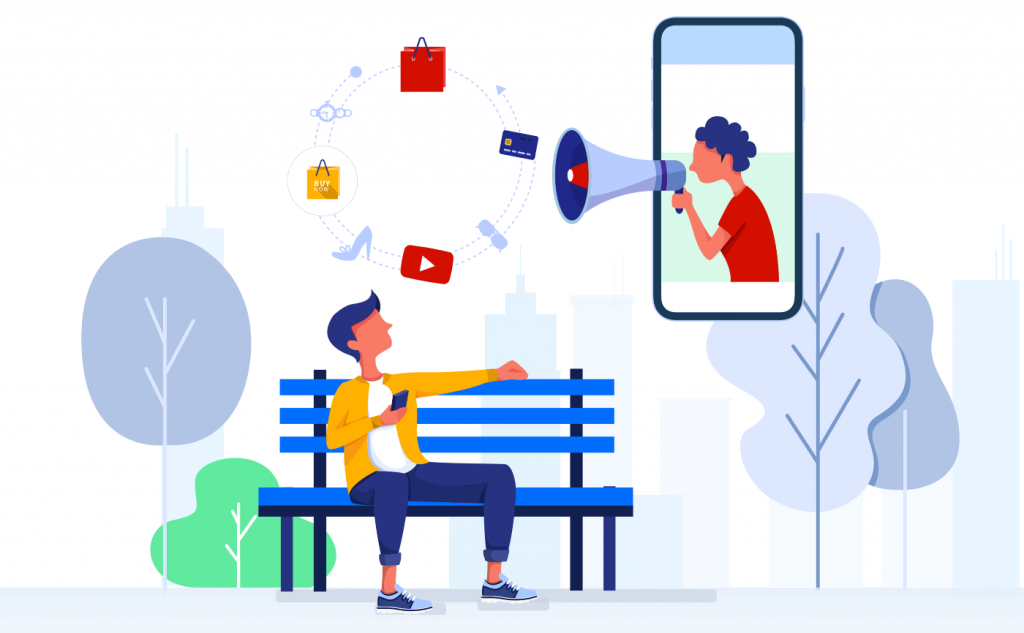 With digital marketing being the most accessible approach today, it's essential to include it in your overall marketing strategy.
If you haven't already, it's time to adopt a digital strategy. This may seem like a no-brainer, but it has too many benefits to ignore. For example, tracking and measuring the results of a campaign are more manageable than, say, a direct mail one – and measurements can be done in real-time. You can always combine digital and traditional to maximise results and see how they fare against each other.
Here are a few key reasons why going digital in marketing is crucial:
It's easy to track and measure results: Although it depends on your requirements, it's common (and easy) to track things like page visits, clicks, shares and purchases. You can follow many other metrics using multiple digital analytics tools that will give you a comprehensive overview of what's working and what isn't.
It's very accessible: Digital marketing is more accessible than ever, and there are countless options for platforms, campaigns and target audiences. All this means is that there are more opportunities for business growth.
It's cheaper: In some ways, digital marketing is the most affordable marketing method. You can invest less in digital marketing than the traditional approach, and it's easier to scale your campaigns. For example, you can use social media to engage thousands or millions of potential customers with a single post.
It's easier to start and stop: Because of its ease of use, you can pause and resume campaigns instantly, meaning you can achieve more in less time. Consider a time-sensitive post like a flash sale or summer discount – you can start a campaign lasting 24 hours, test it, improve it and restart it later for better ROI.
It's more relevant: Digital marketing campaigns are often highly relevant, making them successful. The information you're offering is specifically directed to your target audience; the key is finding the proper digital channels for your business.
It's easier to create: You don't need to hire a printing, distribution or marketing agency to make your marketing materials. If you have the budget, hiring an agency can help quickly, but you can do much of it yourself with tools like Canva.
It's easy to learn: compared to the intricacies of traditional marketing, digital is easy. Getting excellent results may take time, but you can always study online marketing courses, get some digital marketing books and follow industry leaders' approaches.
It's easy to grow: Scaling a campaign is typically straightforward. Be it increasing an advertising budget for posts or reaching out to more people, the only restriction is your budget.
Engaging is easy: One of the benefits of digital marketing is that you can interact directly in real time with your audience. You can respond to feedback, reply to questions and generally engage with people, building a community around your brand.
It's more personalised: Compared to traditional strategies, digital marketing is highly personalised. You can tailor messages to a specific audience – for example, create an ad for social media that contains a particular offer based on a page of your site that they visited. Maybe they saw a product on your site, had it in their cart and then left without purchasing. Perhaps offer them a "free shipping on your order" coupon to sweeten the deal?
It's more fun: we all want to enjoy what we do, and arguably digital marketing is more fun than traditional methods. You can interact with your audience by posting engaging content, following and talking to the community and asking for their opinions. This feedback can help with new campaign ideas and fixing where you made mistakes in the past.
It's interactive: similar to the above, you can give out something tangible, like a trial product or coupon code, in exchange for a follow or referral – word-of-mouth marketing is huge on social media, be sure to try it.
As I said, traditional marketing can be costly and require a significant time commitment. However, it's still important to include it in an overall marketing plan. Traditional marketing can help you reach many people quickly, but typically there's a lot of work behind the scenes preparing and tweaking before you see it.
The Importance of Using Social Media Platforms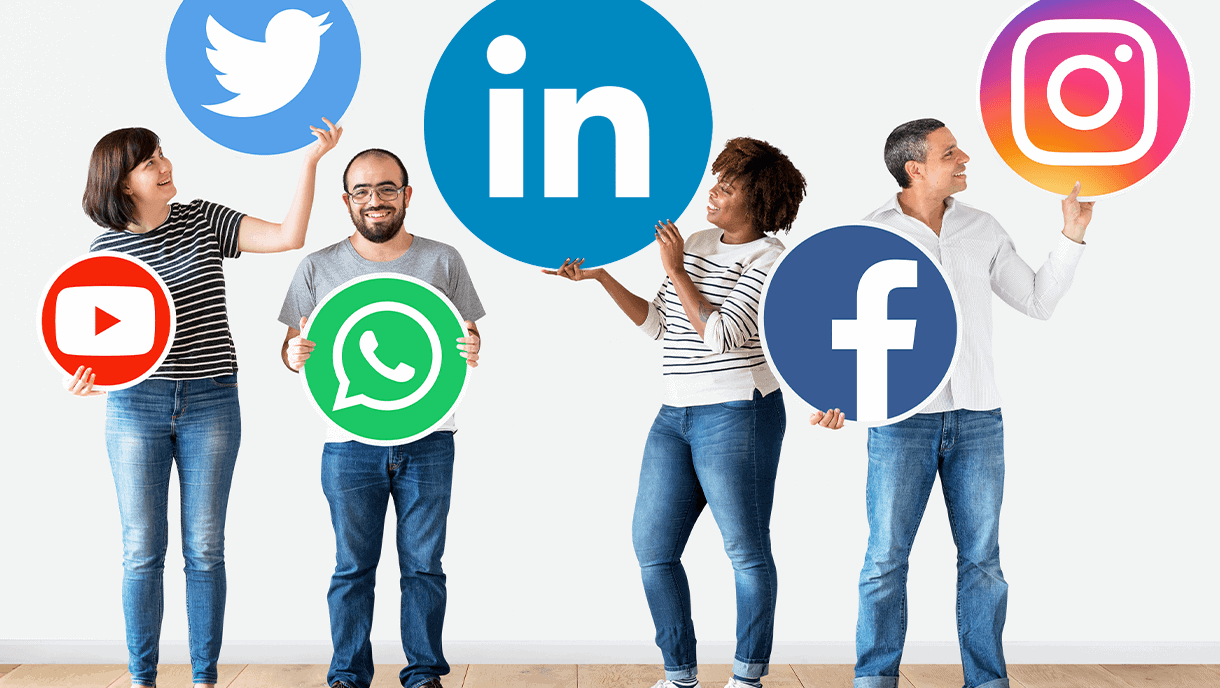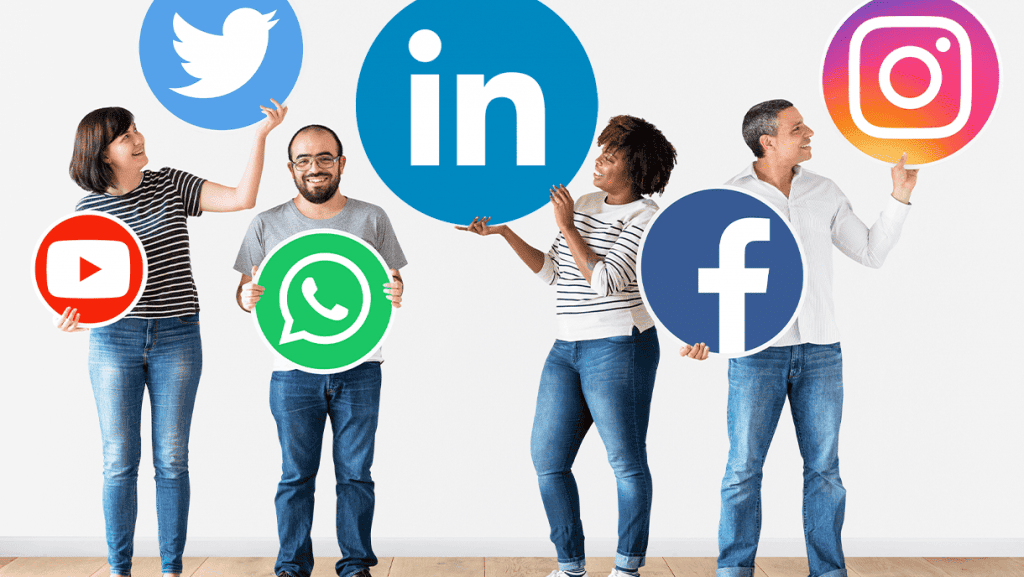 Social media has become one of the most powerful marketing tools for businesses looking to promote their products and services. It's become the perfect option to reach out to customers directly, allowing brands to promote themselves more effectively.
These platforms are free to use; that's why so many people use them, but businesses need to invest time and money to succeed in social media marketing.
Social media allows for many possibilities to keep existing customers updated on new products, attract new clients with appealing copywriting, or connect with like-minded individuals.
The leading platforms as of 2023 are:
(MAUs are "monthly active users")
1. Facebook — 2.9 billion MAUs
2. YouTube — 2.2 billion MAUs
3. WhatsApp — 2 billion MAUs
4. Instagram — 2 billion MAUs
5. Facebook Messenger — 1.3 billion MAUs
6. WeChat — 1.26 billion MAUs
7. TikTok — 1 billion MAUs
8. Sina Weibo — 573 million MAUs
9. QQ — 538.91 million MAUs
10. Telegram — 550 million MAUs
A study by Hootsuite found that annual advertising spent on social media in 2022 topped $134 billion, an increase of over 17% YOY. The same study found that for every $1 spent on social media marketing, a business saw a return of $7.45 in revenue.
What are the Risks of Going Digital in Marketing?
Digital marketing isn't always risk-free. While some marketers believe their efforts are entirely anonymous, competitors can use digital data to identify who your consumers are, where they live, their age range and what they do online.
Your personal information is valuable, and it's vital to be transparent about who has access to it and what they might do with it. In saying that, there are plenty of ways to protect your privacy with data that won't compromise your marketing efforts.
Here are a few things to consider:
Ask your clients for their permission before sharing their information.
Keep your database secure with encryption and strong password protection.
Keep regular backups of everything. Backup the backup!
Choose secure software, such as Signal or WhatsApp.
Create public policies and procedures around your data collection – GDPR!
Consider the dark web and "Tor" when gathering data.
If you use third-party tracking tools, double-check their privacy policies and terms of service.
You can be transparent with your marketing activities, but you should weigh your choice carefully. There's no substitute for knowing your consumer base and how to connect with them in meaningful ways. But data provides invaluable insights into how they behave online, how to reach them effectively and what kind of messages resonate.
The Future of Marketing
There will always be changes within the marketing industry due to technology, media and consumer trends. To succeed, you must adapt and adjust your processes to grow your brand.
Today, the future of marketing looks very much digital, including programmatic ads, social media, the metaverse and everything online. The internet's made life convenient, and people prefer to use their phones and tablets to access the web.
Thinking further ahead, smart speakers, wearables and new devices coming to market – will all be connected to the IoT. The online world will continue to expand, making the future bright for digital marketing.
Don't Get Complacent
Make sure you keep your eyes and ears open to everything in the marketing world. It would be best if you continually prepared for changes in your business. It's more than just following the trends and news content about your industry; you must connect with your audience efficiently.
Wrapping Up
In recent years, the rise in digital technology has made everything easier for us. As a result, it's increasingly common for brands to go digital in marketing to reach their audiences. The issue is that they often don't know what they're doing since all the different digital marketing approaches have nuances.
It's critical to your time and budget as a marketer to know the type of digital marketing you are using and how to get the best results.
Be sure to sign up below for our free email list that will send you the best digital marketing articles every Monday!