Digital Marketing Campaign: How to Create Strategy
To get customers to choose you, it's not enough to add a product to your site and expect someone to buy it.
It would be best if you built a whole chain of interactions:
Tell them about the benefits of your offer.
Demonstrate the quality of the product.
Remind them about the product they put in their cart.
Involve users in communication on social networks.
In other words, you need to develop a strategy.
The question of strategy in a digital marketing campaign has been investigated by Karen J. Frost, the professional writer at WriteMyPaper.nyc
What is a Digital Marketing Campaign Strategy?
A digital marketing campaign strategy is a plan for the promotion of a product or service online. It is a crucial topic of internet marketing and probably the main trouble of modern business.
Digital marketing as a whole includes three main themes:
1.Finance;
2.Standard marketing;
3.The correct approach in tool management.
This post will disclose all of them in the format of those questions, which should be answered by digital marketing campaign strategy.
What does the Financial flow of the Business consist of?
To create a successful strategy, it is necessary to be aware of what indicators make up the profits and manage them.
The most important indicators are the following: visitors, conversion rate, and average check.
Conversion rate (CR) is the ratio of visitors to the website who performed a specific action on it to the total number of visitors.
Example: 1,000 visitors came to the site, and 100 of them made a purchase. So, CR to purchase is 10% (100/1000*100%).
It is essential to distinguish between CR and CTR.
CTR (click-through-rate) is the clickability of the site/banner element. It is calculated as the ratio of clicks on the element to the number of its views.
The average check – the average cost of the order for a certain period.
For example, you sold 200 orders with a total income of $10 000 in a day. So, the average check equals $50. (10 000/200).
It is essential to distinguish between the average check and the average cost of goods.
The average product value calculates each product individually, while the average check calculates orders that may have multiple products.
For example, you sold 200 orders (400 products) for total revenue of $10,000.
This means the average cost of an item is $25 ($10,000/400).
Accordingly, the average number of items per receipt is 2 (400/200).
In total, these three items constitute the turnover of the business.
Who is the Business' Target Customer?
To properly research metrics, you need to understand who your customer is, not in terms of personal perceptions and expectations and applied analytics. This is based on two models:
1 – Jobs To Be Done, articulated by Clayton M. Christensen in his Law of Successful Innovation.
In summary, he proposed the most effective customer segmentation method, which consists of answering why a person uses a particular product. Three steps are derived from this:
– Product Use Scenario;
– The choice factor (how the customer chooses and what is important to them);
– The problems the customer faces in choosing and using the product.
Sale
2 – Customer Journey Mapping, CJM ("customer journey map") coined by McKinsey & Company.
They described what stages a customer goes through before:
buying a product;
buying it a second time.
There are six stages in total, but they can be "rounded-up" to a global four:
Formation or actualisation of the need;
Active evaluation and choice;
Purchase and payment;
Formation of positive experience.
Of course, the client learns about its benefits at the second stage, but the experience is formed only after use.
It is necessary to make sure that the client learns how to use the product correctly and not throw it away.
Almost all negative experiences with good products arise because people don't know how to use them.
From there comes the loyalty stage, where a person feels good about the brand as a whole and buys the product multiple times.
Also, conventionally we can add a trigger stage when a person, with the help of a blog article or a link author, realises that they need to repurchase the product. Then returns to actualise the need.
The best digital marketing campaign is about understanding who the customer is and how they buy. This can be determined in three ways:
1 – Collecting a semantic core.
Semantic core – a set of words, morphological forms, and word combinations that describe the type of activity, goods, or services promoted by the site.
In other words, SN (semantic kernel) – a set of keywords on which people will search for a site.
It is needed for users to see your site in search engine results, visit promoted pages, and read articles or order goods/services.
The primary use of the semantic core is contextual advertising and SEO promotion.
In the semantic core should be only phrases that reflect the activities of the site. For example, for a site that helps with writing essays, will be appropriate keywords such as "write my paper".
The site's semantic kernel can be made on paper, in a Word document, in Google Presentations, and anywhere else you can write something. But it is most convenient to work in an Excel table.
You can quickly sort queries by alphabetical, frequency, competitiveness, and other parameters in the table.
2 – A survey of real customers.
For example, you can take Alexander Osterwalder's book "Developing Value Propositions" and set a list of nine key selection factors in a survey format. Or use Custom Surveys for Consumer Insights.
3 – Customer base analysis.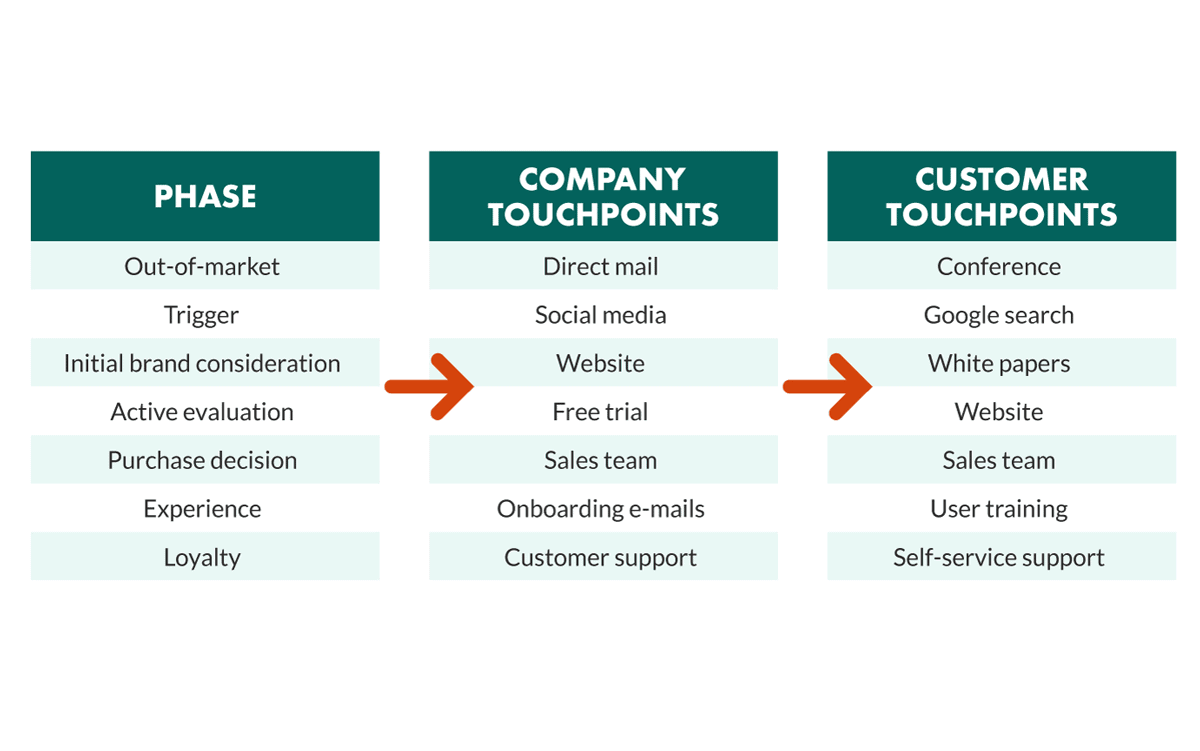 This is more suitable for big business when you can look at receipts' structure to see how people are buying.
Usually, they are vector data of the XY coordinate system. For example, in a restaurant, they are the time of purchase and completeness of purchase (its consistency).
And in real estate – the check and square footage of the apartment.
Ways and goals of analysing client base
To analyse, first of all, determine the specific objectives, which data you want to get at the output.
For example, the goals of the analysis could be:
Identifying the most valuable customers in terms of revenue
Evaluating customers in terms of frequency of purchases
The rate at which new customers are converting to loyal customers
Pricing, calculation of discount and bonus programs
Estimation of profitability of clients and others
After the aim is realised, the methodology and instrument for customer analysis are chosen.
Types of customer base analysis
A. Reconcilable Frequent Mop-up (RFM analysis).
This customer base analysis is used to segment it and predict customers' behaviour based on their past actions. It is used to classify customers.
The essence of this analysis is to rank customers according to three indicators:
Recency – identifying the novelty of an event;
Frequency – identifying the number of purchases made by the client;
Monetary – to identify the proceeds from the sale of the goods.
This analysis is based on the claim that a customer who has made a purchase recently or/and spends money on your products/services is more loyal to your company and interested in developing the relationship.
B. ABC-analysis of customers.
This standard method allows you to classify customers according to their importance competently.
Guided by the Pareto principle (20% to 80%), ABC-analysis divides the customer base into three categories:
A – most valuable – 75%;
B – intermediate – 20%;
C – lowest value – 5%.
As a result of this analysis, you will learn which customers are of primary importance and not develop effective tactics to work with each group.
This method is not only applicable to customer base analysis but also read to ABC sales analysis.
C. There is also a fourth method in case you don't have any data.
You can look at what people pay attention to in reviews, but this is a dubious source of information.
In the future, you will need this understanding to build the logic of using different tools.
Social media is the most effective of these, as it allows you to interact with the customer through all stages.
When you understand the audience and how they buy, you can use a specific tool to work with each segment at each stage.
This can refer to the logic of a content plan, contests, Q&A, promotion, and analytics.
What to Sell?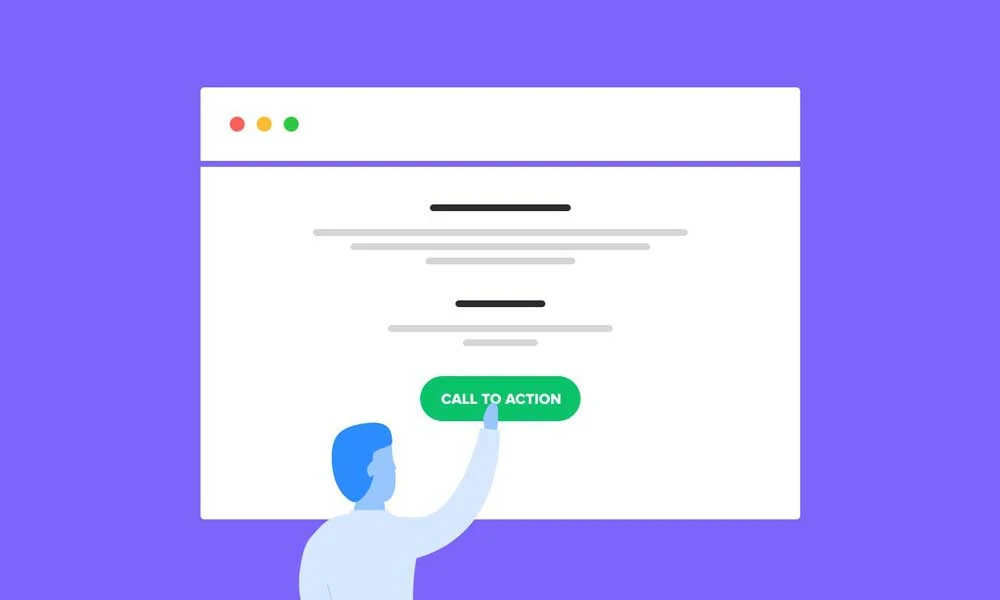 It is necessary to understand the following: what product and how the assortment matrix should be built – a list of all product items.
The assortment matrix consists of five items:
1. Lead magnet. These are free products that are used to attract an audience.
2. Tripwire. This is a low-cost product to convert a large audience coming to the free product into customers.
3. Main product. This is the main product that is sold after the tripwire.
4. Profit Maximiser. It is an expensive product, the main task of which is to increase the average receipt. It accounts for 60-80% of profits.
5. Return path. It's a product that people keep coming back for.
What happens if there is no lead magnet?
The company won't effectively and cheaply get the contact information of potentially interested people in the product.
What if there is a lead magnet but no tripwire?
Conversion from people who came for the free product and bought the main product for much money will be minimal.
It is easier to sell to someone who has already bought something from this company than to someone who has only used the free product.
What happens if the company has no core product?
There will be no revenue source and no profit maximiser.
If there is no maximiser, there will be problems with the average check, and there will be a loss of core revenue.
There will be no return path? – the product will become a one-time purchase.
How to Position Yourself?
Earlier, we broke down the customer segments, buy at the stages of the consumer journey map (CJM), and what the assortment matrix looks like.
For the matrix to be effective at each stage, it needs to be positioned correctly.
Target Audience. This is the group of users that the advertising campaigns are aimed at.
Insight. This is what the CA is vital in the purchase, its factor of choice.
The strategy of the brand portfolio. It's how to most effectively promote a product, personalise brands or use one generic.
Brand resonance and mission. This is the philosophy of the organisation that builds the consumer's relationship with the product.
Differentiation. These are differences from competitors tailored to CJM. They have to fit the evaluation and comparison stage one way or another. Otherwise, the customer won't see the value in this company, and the only difference will be the price.
Reasons to believe. These are specific facts that support the credibility of the information. For example, if a company claims that its product is the most durable, it must cite research to support this information in the argument.
Naming. This is the best way to call the product.
Positioning. This is the critical concept that the company communicates to the market along with the naming.
The tone of Voice. This is how the brand "speaks", how its positioning is communicated in social media.
Brand Territory. This is what boundaries the company will not go beyond when communicating.
What are the Best Tools for a Digital Marketing Campaign?
So, there are only six key steps on which you need to build a promotion matrix:
1. Outreach tools. They attract traffic to the business.
2. Capture tools. They are responsible for where all the traffic is attracted and how it is collected on the site.
3. Heating tools. They are involved in the user's contact information that has been collected. Then with their help, a person "warms up", moves to buy the product.
4. Transactional and sales tools. With their help, people make a purchase.
5. Presale tools. They facilitate the sale of additional goods and services.
6. Loyalty tools. They retain the audience.
Naturally, all these tools correlate with the stages of CJM.
It's worth noting that it costs too much to attract customers from online resources in several industries. Hence, it's more profitable and cheaper to attract them from the offline point and capture them in the digitals. So we should use all of the tools presented above according to what kind of business is involved.
How to use them to Track Effectiveness?
The next thing is to understand the scenario for using each tool. There are two global things here:
How the tool should interact with the CJM steps. That is, how it should cover the objectives of each segment in each stage.
How each tool should affect the profit formula. That is which financial indicators make up the effectiveness of the company.
In practice, the second principle is more often used.
This means that you should first understand how tools solve financial problems and then consider how each of them will interact with CJM.
This is how the sales funnel, a marketing model describing the customer's path from offer to purchase, is formed.
It shows which tools should be used to cover each of the CJM steps.
In this way, you can understand how to properly track the tools' effectiveness to build the correct logic for their presentation.
Not all scenarios are used here, which leads to several problems:
Contextual advertising (advertising that matches the content, the context of the Internet page) is not used to increase conversions. In that case, you miss the opportunity to increase this conversion by retargeting (re-advertisement of Internet ads for a product to which there was previously shown interest), personalised chains, etc.
If targeted advertising (advertising that targets a targeted audience) does not bring traffic, then it does not allow you to attract new customers.
If targeted advertising is not used to increase the check, it misses the opportunity to increase the average check with dynamic targeting campaigns etc.
If targeting advertising is only used to attract a customer, it's unclear how to encourage customers to buy again and again.
If you understand financial metrics and how tools should influence them, you should have a picture in your head of what KPIs ("key performance indicators") are worth measuring in this regard.
How to Create a Digital Marketing Team?
We turn to the need to introduce tools, i.e. to understand each employee's structure, functional tasks, competencies, and skills.
How to Implement a Digital Marketing Campaign?
After realising what kind of team is needed to implement the strategy, we should prioritise, plan, and estimate.
Even if there are not enough people on staff, you should prioritise the tools and implement them in stages. The priority of projects is the sequence in which you will trigger changes in the company.
It is best to write the plan by name in the estimate to clear who should perform what task, in what time frame, and finally, how much each project will cost.
Conclusion
So, this article has disclosed:
All these points help make a plan for implementing a practical and effective digital marketing campaign strategy and its control, which will allow you to systematically and fully armed with the business of Digital Marketing.
Last update on 2023-09-24 / Affiliate links / Images from Amazon Product Advertising API