B2B SaaS Marketing: 12 Essential Tools to Hyperscale
Imagine a future of hassle-free, paperless transactions, updated and integrated information you can access on your phone, not having to fall in line in shopping queues, and not sorting out mail from your dear old mailboxes.
Indeed, SaaS has paved the way for the rise of businesses and companies in the ever-changing market sector. And if you are offering a B2B product or service, you can only expect immense growth in the industry in the years to come.
It is foreseen that by 2022, 78 per cent of companies will be operating entirely on B2B SaaS. The growth of the public SaaS market is predicted to hit $76 billion by 2021.
These perks, however, come with a higher price. Companies subscribe to B2B SaaS solutions and regularly pay for a month or year.
In turn, their earnings are more foreseeable, and they can gain more income if they can keep a customer longer. As the cloud model widely gains acceptability, its rapid growth is noticeable.
This fast growth paired with continual revenue makes a significant impact on their valuations.
Using SaaS tools in B2B marketing is an efficient way to manage tasks and reduce workflow time and costs.
When properly integrated into the business, it can even rank up your competitive advantage. Chances are, you are several notches ahead of your competitors are still using manual, outdated and time-eating in-house software systems.
Through SaaS utilisation, your business can achieve improved efficiency and reduce infrastructure needs. Tools that automate tasks also minimise the resources required for the support and maintenance of software.
It promotes better collaboration and faster decision-making through analytics and context. It offers a more competitive advantage through faster marketing of new products and services or enhancement of existing offerings.
If you use these tools properly, you can even hyperscale your B2B SaaS marketing.
But wait… what does hyperscale even mean?
Can you join the B2B SaaS Marketing giants?
Taking on mobile operators and tapping into modern technological devices to perform work usually done by the workforce is a giant leap for the future of businesses.
Massive companies like Facebook, Google and Amazon, rely on cloud dominance to operate and expand their businesses into related platforms. Hence, the term "hyperscale" comes in.
According to a study conducted by Synergy Research Group, only 24 companies worldwide have defined hyperscale SaaS business. These companies account for 68% of the cloud services market.
The main goal of hyperscale is to develop an infrastructure that may support hundreds, millions, or even billions of users.
Companies that engage in such tools foresee an ambitious outlook for the future of their operations. It's not just a bold vision but also a newfound approach for more convenient and up-to-date storage of massive enterprise data.
You also need a more comprehensive marketing strategy if you want to reach a hyperscale SaaS business level. And a hyperscale level of marketing means a hyperscale amount of spending.
That's the ugly truth.
Thankfully, you can cut back costs on some of your brand and marketing processes by using automation tools.
Want to make your B2B SaaS marketing life more manageable and less expensive? Here are some tools that can help.
1 – Pixelied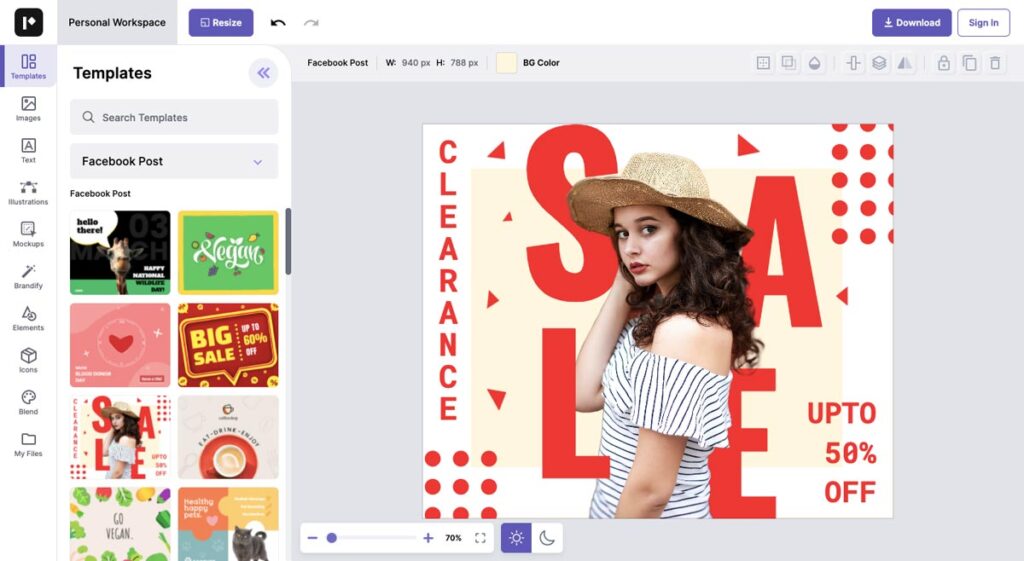 Gone are the days when retouching and reinventing eCommerce product images, replacing backgrounds, and creating branded designs for social media, blog posts, and other related content takes up precious time and effort from our designers.
Thanks to Pixelied, graphic editing is now easy-peasy.
Pixelied is an ever-growing library of professional templates with ready-to-use thumbnails, header images, posts and story graphics, to mention just a few.
Everything you need for your social media, blogs or emails – name it, and Pixelied has something in store for you.
2 – Text Blaze
Text Blaze is an auto-text Chrome Extension that allows users to insert snippets and macros in Google Chrome. It also enables you to save templates, thereby helping you compose emails or articles quicker.
It features keyword replacements that automatically update the current date, perform date calculations, and include website information, to name a few.
Aside from keyword replacements, Text Blaze also features Forms, wherein you can build forms with fill fields you can edit as you insert snippets; Autopilot, where you can fill out multiple fields with just one snippet, thanks to simulated tab key presses; Previews, where you can view snippet substitutions as you: working on it; and Context Menu, where you can right-click in an input field and select snippets from the menu to expand.
3 – Pixelixe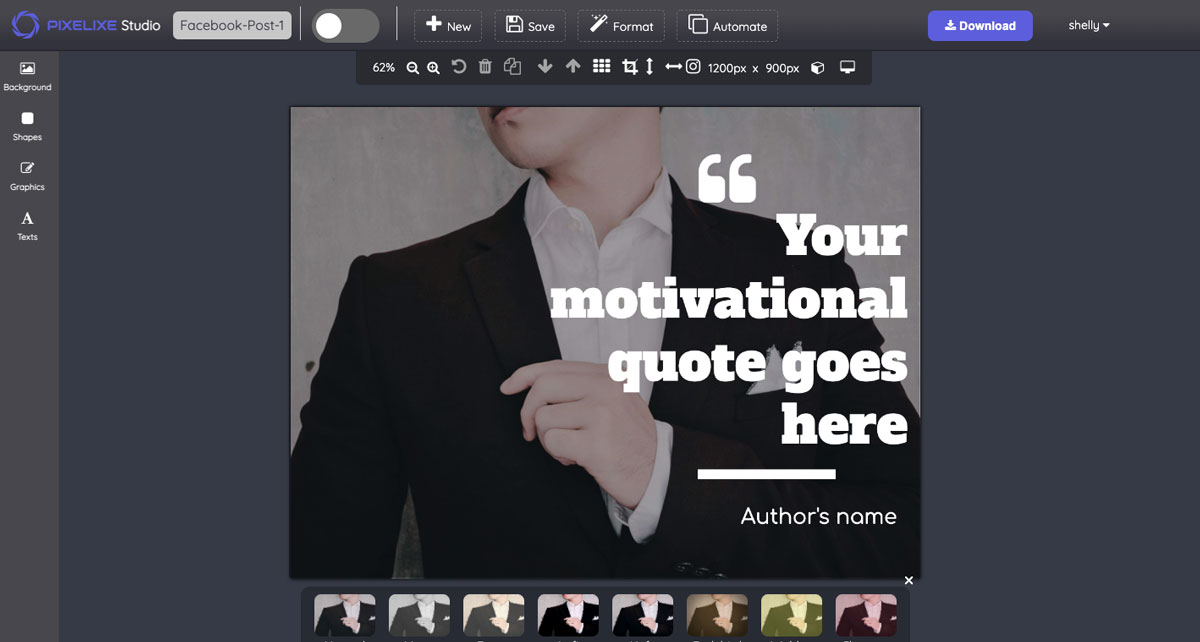 You may not notice it, but visuals and images have been a massive part of our daily lives. Pixelixe believes that our eyes are one of the best assets, and stunningly gorgeous images are indeed a treat.
With the powerful Image Automation & Processing API to cover all your project's needs, you will enjoy a top-of-art modern graphic & image creation tool specifically designed for small businesses, startups, marketers, and bloggers. 
Its services are available for all modern-day desktop browsers.
4 – Baseline
Baseline automates your content creation and gives your brand presence a boost. It provides solid brand guidelines and creates agreeable designs effortlessly.
It features one-click branded designs wherein you can create on-brand designs that leave an excellent lasting impression. Don't like your photo background? Delete it using AI in one single click.
Creating branded designs for any occasion is much easier and faster. Baseline has many templates you may use according to your needs. All you have to do is choose one, modify the text, and you're all set with a branded design.
5 – Filecamp
Filecamp is a cloud-based Digital Asset Management (DAM) tool that allows companies to manage and share digital media such as document files, images, and videos.
It comes with unlimited users. Each of these users configured their own set of permissions from user to admin. You can also place folder permissions in Filecamp. Plus, the tool can let you write reviews using their built-in online proofing and commenting tools.
Filecamp provides granular access, where partners and clients have access only to limited or specific files and folders you've granted permission to. You can control which assets every user can download, upload or view.
It also makes access control for each folder convenient through folder permissions. You can give the same user different permissions to various folders, such as in a way like a User 1 can have view access to Folder A but can only have Download access to Folder B. In that way, the files are available but are still secure.
6 – Videobolt
Videobolt is an online video editing platform that functions in web browsers and on mobile devices.
You can easily create videos for your family and friends, the classroom, or even for brand awareness, social media, and especially for marketing campaigns.
It offers unlimited use of over a million bits of stock media, including videos, music tracks, and images.
7 – Slack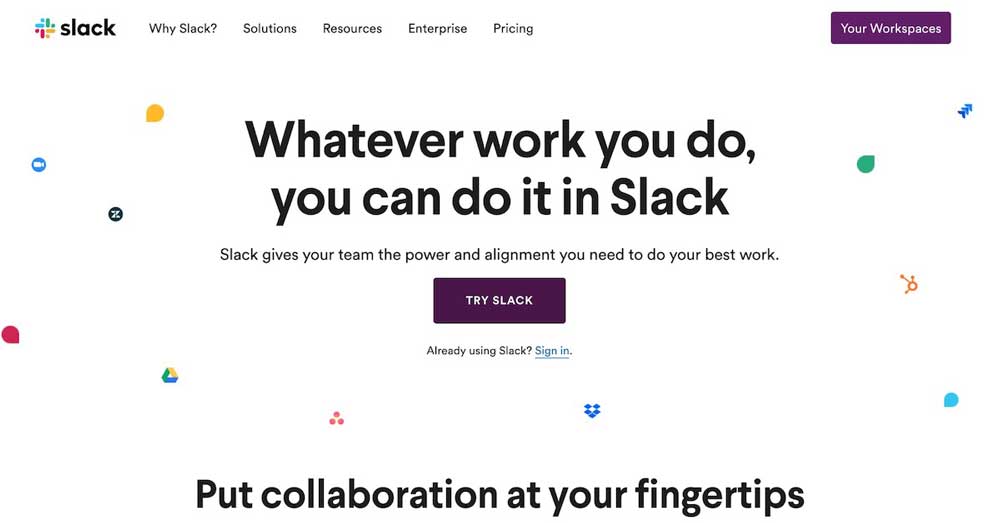 Slack is a modern way for your company or business to communicate since it replaces email with a tool that's way much faster, better organised and secured. The communication is organised into channels that are easy to create, join and search.
It is a business messaging app that gives people access to the information they need. Slack brings people together and helps them unite as a team by transforming communication in the workplace.
7 – Trello
Trello is a tool that drives teams forward. One of its features is Trello cards, which work can effectively make your work more organised. Every detail of your task can be managed, tracked, and shared among other members of your team.
It is a collaboration tool that organises projects into boards. At a glance, it gives you a view of what is currently being worked on, who is working on a specific task, and when a task is still in the works.
It's so much like a whiteboard where a bunch of sticky notes with tasks are posted to be seen by you and your team.
9 – GoogleDrive
Google Drive is now one of the most trusted tools for remote storing, sharing, and collaborating files and folders from one mobile device or computer to another.
Google Drive incorporates seamlessly with Sheets, Slides and Docs – cloud-native apps that enable you and your whole team to collaborate effectively in real-time.
You can even store over 100 additional file types, including PDFs, CAD files, images, and more. Google's powerful search capacity is integrated into Drive and offers unmatched pace, execution, and dependability.
10 – Drawtify
In the latest Internet development, almost everyone needs graphic publishing, and online graphic publishers are your must-have tool.
Take Drawtify, for example – a compelling photo editor with fantabulous layout functions and typography, and a vast number of special effects filters and design resources and design plug-ins.
Drawtify helps you concoct creative mixes of pictures, graphics, and text and make gorgeous layouts for Business cards, ID cards, Greeting Cards, Discount Cards, Postcards, Invitation cards, Labels, or even Certificates, Resumes, Letter paper, Covers, Invoices, as well as Posters, Flyers, Menus, Banners, Newsletters, Infographics, Reports, Booklet, Brochures, Catalogs, emails.
Drawtify can be an excellent platform for businesses that tap into creative juices and have an eye for details and juicy visuals.
Editing and layout of creative paper and photo crafts have become more enjoyable and efficient with its help.
11 – Removal.AI
Removal.AI, equipped with one-of-a-kind, modern AI technologies, is a fully automated background removal, enabling you to remove background in just a matter of seconds.
This tool speedily changes the background, adds texts and special effects, freely and conveniently edits the foreground and has presets to fit in various marketplaces that make your designs appear very professional. 
Removal.AI saves your time, energy and graphic designing expenses.
12 – Icons8 Mega Creator
Icon8 Mega Creator is online graphic design software that gives you seamless ways to make unique designs through high-quality icons, illustrations, photos, AI-generated faces and many more graphics that you might need.
It is a maker of pro-looking graphics enabling you to liven up and get creative with your Instagram posts and stories, Facebook, Pinterest and Twitter covers and posts and even your YouTube thumbnail.
Takeaway
SaaS tools allow companies to perform strategic means to stand out in the online platform without burning through their finances. 
The competition in the SaaS space is undeniably stark, and difficult to entangle. Positioning your software against your counterparts is quite a difficult task, but one must find a way to help customers see that your brand should be the one that's to be trusted.
Seeing the unique features of the tools above, SaaS companies aim to attract and retain customers in the long run.
Quality service, efficiency, and the capability to evolve and adapt in the modern market make these tools worth the loyalty and trust. After all, loyalty and trust are what B2B SaaS marketing is all about too.
Author Bio: Shelly is an SEO specialist and co-founder of SaaSLaunchr.com. She is a former university teacher in Technical Writing, English, Public Relations, and Developmental Communication. She is now a full-time marketer and a full-time mom. Catch her musings at the Medium.