Top 10 Digital Marketing Processes You Need to Get Right
Digital marketing can be intimidating for many business owners–especially small businesses– because there are many moving parts.
Focusing on and when and where to advocate marketing dollars can be tough calls that require expertise and time. With that in mind, below are the top ten digital marketing processes you need to get right.
They don't all need to be undertaken simultaneously, but they are part of a robust and comprehensive digital marketing strategy.
1 – PPC
Paid adverts and sponsored search engine results are referred to as pay-per-click in the world of digital marketing processes.
PPC is typically a short-term or target method of digital marketing, which means the ad ceases to exist once you stop paying.
PPC, similar to SEO, is a strategy to boost a company's internet search traffic.
It can be a vitally important tactic, especially during holidays and other notable sales seasons, when you want to get offers and discounts in front of a large number of people quickly.
Examples of PPC ads include advertisements that appear at the top and sides of a page of search results, ads that appear when surfing the web, commercials that appear before YouTube videos, and ads that appear in mobile applications.
Another feature that sets PPC apart from SEO is paying for the outcomes. You will only pay when someone clicks on your ad in a conventional PPC arrangement, such as a Google AdWords campaign.
When someone clicks on an ad and visits your site, Pay-per-click advertising allows you to spend virtually any amount of money.
Some businesses may get a return on their investment of a few hundred dollars, while many huge businesses spend tens of thousands of dollars every month on pay-per-click advertising.
The cost of running an advertisement or promoting your search results is mainly determined by the amount of competition for your keywords.
Keywords with a lot of competition (i.e., those with many people looking for them and many sites wanting to be discovered for them) will cost more, while keywords with lesser competitiveness will likely cost less.
It also depends, not surprisingly, on who is behind your PPC campaigns. This is why many businesses opt to outsource this work to agencies with solid experience in this area of digital marketing.
2 – SEO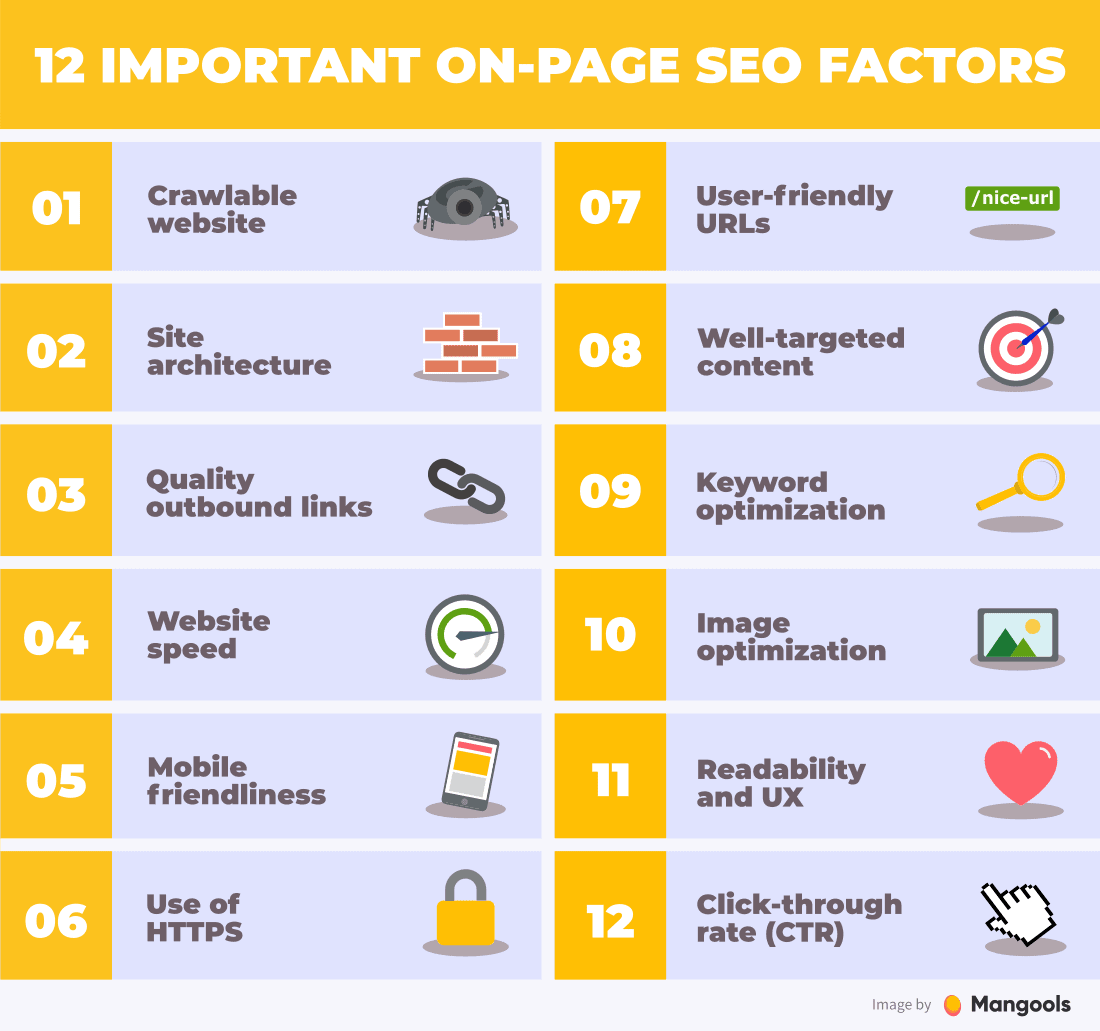 The role of SEO is to ensure a company's website ranks higher in the Google search results, which usually means more organic traffic and, hopefully, conversions.
SEO marketers begin by looking for words and phrases to find information online and then incorporate these terms into their site content.
SEO comprises a variety of factors, including the text on your pages, how other sites link to you on the web, and how your website is built.
SEO is a vital part of digital marketing for many reasons, including its role in content indexing, which is the process by which search engines understand your site's content.
This is done by including alt text for pictures and text transcripts for video and audio, using keywords.
SEO also entails ensuring good link structure so that search engines can "crawl" your site structure to discover all of your content. You can style links, URLs, and sitemaps in various ways to make them more accessible to site crawlers.
3 – Social Media Marketing
Social media marketing refers to everything a company does on social media. Although almost everyone is acquainted with social media, marketers must use it in a planned and integrated manner.
Social media marketing is far more than simply posting to social media sites and responding to comments.
Your social media efforts need to be organised and consistent rather than an afterthought if they are effective.
Many online tools are available to automate and schedule social media postings to help keep messages consistent. Still, marketers should only use automation as a tool, not as a "set it and forget it" solution.
If there are no real people behind your social media marketing efforts, users will immediately figure it out.
Analytics is a vital part of social media marketing since social media marketers must be good at assessing the success of their posts and developing plans based on that information.
Another incentive for marketers to continuously measure and track their initiatives is that this data helps them to demonstrate a campaign's return on investment and if it added value to the organisation.
More and more businesses rely on social media to build brand awareness, cross-post content and drive traffic to their websites.
4 – Content Marketing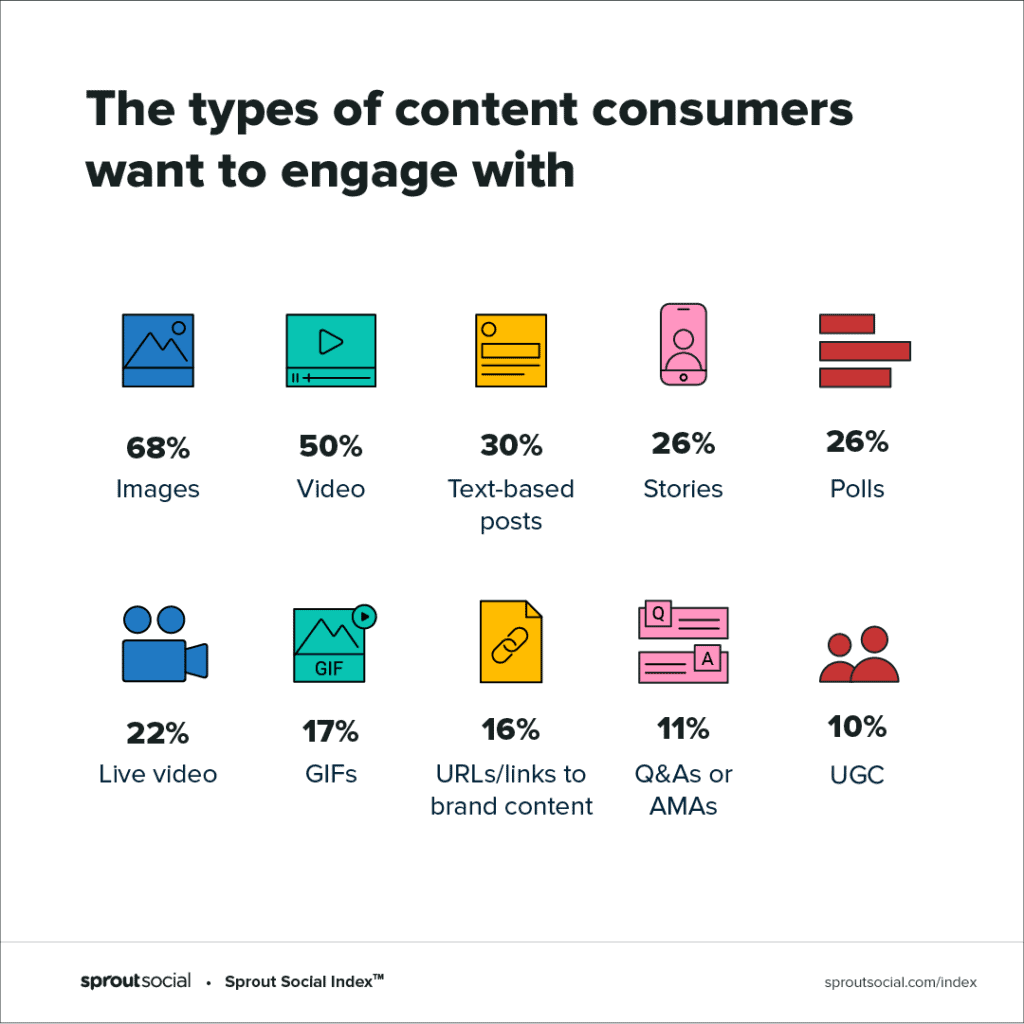 Content marketing employs narrative and information sharing to raise brand recognition. The ultimate aim is for the content to compel the reader to become a customer.
It might prompt or intrigue them to seek additional information, join an email list, or purchase something.
Blog entries, resources like white papers and e-books, digital videos, podcasts, and much more are all examples of "content."
Content should, above all else, provide value to the consumer rather than market the brand or try to sell something.
Content marketing is about developing a long-term connection with your consumers that can lead to several sales over time rather than just one.
Material marketing works in tandem with other digital marketing processes: it's a means to combine SEO search phrases into new website content, and you may disseminate the results via social media and email marketing.
Analysing your content marketing statistics may reveal a lot about your customers: what are they looking for when visiting your site? What types of information entices people to remain longer on the site and explore around? What kind of things piques their attention or, conversely, cause them to leave?
One of the best ways to narrow down the answers to these questions is to engage in regular A/B testing to determine which messaging and design elements promote buying behaviour.
5 – Email Marketing
Despite the rise of social media, smartphone apps, and other platforms, email remains one of the most successful marketing tools.
It is often used as part of a content marketing plan to provide value to customers and convert them into customers over time. 
Aeroleads is one such email marketing platform that provides users with verified emails thus increasing their click-through rates.
Email marketing professionals are good at creating attractive messages, understanding appropriate audience outreach, monitoring consumer interactions and data, and making strategic decisions based on that data.
Email marketing is essential to get right for several reasons. Firstly, it provides that sense of immediacy that gets people to buy—writing email copy that informs readers that a special offer is only available for a short time or that a limited quantity of the offer can improve the number of people who click through to your website.
It is vital to make emails as personal as possible when engaging in email marketing campaigns, which includes using a recipient's name in the body of the email and in the subject line, which has been shown to enhance open and click through rates.
Email marketing best practices also dictate that recipients should be allowed to choose their preferences regarding how frequently they want to hear from you.
6 – Mobile Marketing
This sort of digital marketing focuses on reaching out to your target audience through smartphones or tablets. Text messaging, social media, websites, email, and mobile applications are all examples of mobile marketing.
Marketers can customise offers or unique content based on a customer's location or time, including the time of day they visit a store or after attending an event.
Consumers worldwide spend hours a day on their phones, representing an enormous marketing opportunity. People spend this time both on applications and mobile browsers.
7 – Marketing Analytics
Digital marketing processes are very trackable and measurable, one of its main advantages over traditional marketing methods.
Coupons and other direct mail offers were formerly the only trackable marketing materials marketers had to analyse. You knew your message had been well received when a client made use of the coupon.
Today, analytics allow marketers to watch user activity down to the smallest detail, including things like how many times someone clicks on a link, how long they stay on a website, how often they read emails, and so on.
However, the massive quantity of data accessible on digital marketing effectiveness can feel like sipping from a fire hose. Marketers have to understand what the numbers represent and how to use them to influence strategy.
This not only allows marketers to learn what works with customers and alter their marketing messages in the future, but it also allows them to demonstrate their worth to the organisation.
Understanding all of this data and using it to make strategic decisions is a crucial aspect of a digital marketer's job, and it's what sets them different from traditional marketers.
Using your analytics is crucial to doing digital marketing well and seeing a good ROI on your marketing dollars.
8 – Affiliate Marketing
Affiliate marketing, also known as influencer marketing, has become a popular way to bridge the gap between customers and businesses as internet marketing has grown in importance.
Affiliate marketing is multifaceted, but it uses industry experts and social media influencers' ever-increasing popularity.
Your company will partner with these third-party influencers to promote your products or services in exchange for money.
Influencers will engage their audiences through articles, blogs, or videos as part of their cooperation to bring in more revenue and generate new leads for your company.
Affiliate marketing, also known as influencer marketing, has exploded in popularity in recent years, thanks to new media such as TikTok, Instagram, Youtube, and blogs becoming widespread forms of entertainment, news, and distribution.
Making money as an affiliate has become one of the most popular types of internet marketing. The ability to find and build relationships with relevant influencers in your niche is becoming an increasingly vital component of the digital marketing processes.
9 – Link Building
Link building is part of SEO, but it deserves a separate section because of its importance and how much stock Google puts in a website's link profile.
Having a good backlink profile on a page can increase traffic to your website while also improving your ranking in the search engine.
The referral traffic you get can generate serious revenue if the page being linked to has that link hosted on a popular, high authority website.
Concerning ranking, the links that point to your website are seen by Google as a form of authority and credibility.
Google is much more likely to show your website to people searching specific words and phrases if it believes your site is highly valued and relevant to their searches. It determines this, in large part, based on which and how many other sites see you as worth linking to.
10 – Web Design
Your company website is often the initial point of contact for potential consumers. Therefore, it only makes sense that you put your best foot forward.
You want to showcase professional and user-friendly site design to let visitors know what you are about and convey professionalism and attention to detail.
Layout, images, content, search engine optimisation, and conversion rate optimisation are just a few factors in web design.
You can do everything right for SEO, PPC and social media marketing. Still, if people are ultimately encouraged to visit the site that looks shoddy or sloppy, they likely won't want to make that purchase.
In conclusion
Modern marketing is digital marketing, whether you are an entirely online business or have brick-and-mortar and an online presence.
An increasing number of people are doing all or most of their business, both business to business and business to consumer, online.
By not investing in your digital marketing processes, you are seriously limiting your market share and reach and relying on marketing efforts that are out of date and far less effective.