16 Actionable Ways to Improve Your B2B Ecommerce Sales
Creating a B2B eCommerce store is simple. However, attracting clients and generating sales can be tricky.
In today's highly digital age, you have plenty of competitors from around the world. With much competition, you need to have a solid strategy to propel your business forward.
We will walk you through 16 fool-proof ways to improve your B2B eCommerce sales in this post.
1 – Build Trust
So, first things first. It's essential that clients can trust your brand before they want to buy from you. There are many ways you can cultivate trust, including having a secure site to being a thought leader in your industry.
Show on your website that people can trust you. You can do this by setting up an About Us page that will walk people through how you built your company, your brand values, and what you can offer them.
Chances are, past clients who are happy with your service will most likely buy from you in the future. You should also be clear with your privacy policy, terms and conditions, and other essential things you want other people to know.
The content you produce is also an excellent way to build trustworthiness.
This allows more people to find you on search engines, giving them a chance to let them know what you're talking about. It would help if you also answer or provide solutions to their questions.
2 – Improve Your Website Design
You may have an entire inventory, but those efforts can quickly go down the drain if your customers fail to find the products that they want.
There are web designs that are too complicated, which leads to fewer conversions. That's why, as a B2B owner, you need to build a user-friendly site.
Moreover, you should optimise your site for mobile. That way, buyers who are using their smartphones can easily place their orders.
3 – Create Educational Content
Apart from generating more revenues, your B2B site should have value-adding content.
Many buyers will usually start with a simple Google search. Make sure that your content, such as your blog, can answer their search queries. Your keywords should be optimised, as well.
Chances are, customers can have a positive outlook on your business if they get free value and education from it. That's why it's essential that your content doesn't just provide value but is also written in a clear, concise, and scannable way.
It should also have complete headlines, titles, paragraphs, sentences, and so on. You should also outsource your content to experts.
After all, they are the ones who will help you create compelling content, which will position you as an industry thought leader.
4 – Make Your Website SEO-Friendly
Search Engine Optimisation (SEO) allows you to rank high on search engines. When you incorporate the right keyword to every page's meta title and description, this will usually help you rank higher.
So, invest your time researching the keywords that other people use to find products online or similar products.
Then, place these keywords on your product titles and descriptions so that search engines can easily find them.
5 – Optimise for Mobile Users
Mobile devices have allowed B2B buyers a wealth of information that they can easily access anytime, anywhere.
Most of them are taking these opportunities with so much enthusiasm. So, make sure that your site is responsive not just on desktop but also on smartphones, tablets, and other platforms.
6 – Revisit Your Pricing Strategy
One of the biggest deal-breakers out there is the product's pricing.
People will always look for cheaper vendors, especially if it's the same product.
Businesses have to pick one out of these two pricing strategies:
Cost-plus pricing: This allows you to evaluate the costs together with the profit margin and product price.
Market-oriented pricing: Your pricing is at par with your competitors.
To cater to your customers, you need to find the right balance between these two strategies. Settle for a price that doesn't undercut profits nor sacrifice the product quality.
To get repeat orders, you should also consider offering discounts, a long-term subscription, or bulk orders.
7 – Provide Great Customer Experiences
An excellent customer service experience allows you to build brand loyalty in the long run.
So, think of ways to offer a more effortless and much more enjoyable shopping experience to the buyer. You can also consider extending customer service hours or integrate a live chat function on your website.
Live chat can address any customer confusion in real-time. This can help cut off customer service emails and phone calls significantly.
8 – Incorporate Personalisation
Personalisation is also a great digital marketing strategy that you can use. Mind you, it has existed for decades, even before the dawn of digital marketing.
With the digital B2B space introduction, you can incorporate this strategy online, similar to a B2C. This includes gathering actual client data like browsing activities and purchase history. This will allow you to figure out the intent behind your client's transaction.
You can also use this to provide access to customised dashboards, special deals, and pricing.
There's no doubt that personalisation lets you improve your site's online sales. That's because you will be able to provide a customised solution for your client.
9 – Simplify Your Check Out Process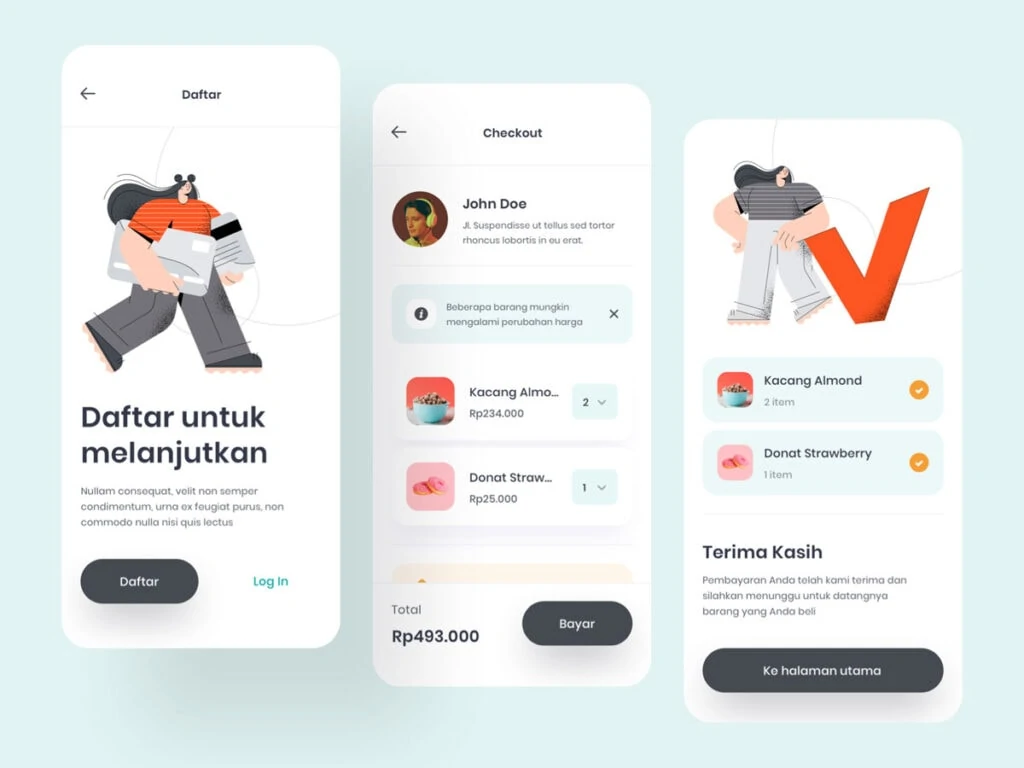 One of the easiest ways to increase your eCommerce sales is by providing a buyer-friendly check-out process.
You can do this by limiting the number of forms that buyers need to fill in. That's because these tend to make the entire check-out process complicated. It would help if you allowed them to create a guest account and purchase without any difficulty.
At the same time, you should also provide them with multiple payment options, as well as short-term financing options. This allows them to pick a pricing plan that best fits their needs.
10 – Design Your B2B Site for Scalability
Scaling is different for every business. But being able to scale your B2B site lets you take the proper steps from the beginning.
This include:
Product categorisation that's hyper-specific
Start as a drop shipper, if possible.
Start with a fully scalable partner, such as Alibaba
Team up with fulfilment and distribution partners
In the long run, this eliminates any operational costs and provides you with direction when it's time to scale.
Moreover, scaling allows you to find new markets, starting with the most related ones. Similarly, there's also much testing needed to help you find the right product or market fit.
This allows you to validate the market and then redirect your resources in these markets. Doing so lets you scale your business and improve your online sales in the long run.
Oro is an excellent B2B platform that offers a wide range of features and capabilities. This includes personalisation, intuitive marketing tools, localisation, reporting, and segmentation.
11 – Optimise Your Shipping Process
Many people don't like waiting for days to have their orders delivered.
According to a study, one out of three shoppers will prefer more prominent marketplaces instead of buying a product from an eCommerce store. That's because marketplace merchants offer a faster shipping process.
So, one of the excellent ways to implement faster shipping is by streamlining your order processing system. Check what will happen after the order is placed and the time it will take to pack it.
When you pick a better inventory management system, you can effectively foresee order patterns.
Also, if you feel that the time it takes to pack the order and order shipping takes longer, you can look for custom packaging solutions instead. There are many creative ways that you can pack products at a low cost.
12 – Offer Customer Incentives
Your customers also want to be incentivised when making purchases.
So, to improve your B2B sales, think about how you can incentivise your customers in several ways. Some B2B brands will offer a free trial or a discount during the first couple of months.
You can also give shipping discounts or free shipping once the purchase reaches a certain amount. You can also extend these offers to your customers so that they'll be encouraged to buy.
It would help if you also considered offering a loyalty program. This allows your customers to collect points and then redeem this later on for other purchases.
Another way is providing a complimentary service or product that allows them to get more for their money. Doing so creates loyalty and allows your customers to keep on coming back to you in the long run.
13 – Maximise Social Media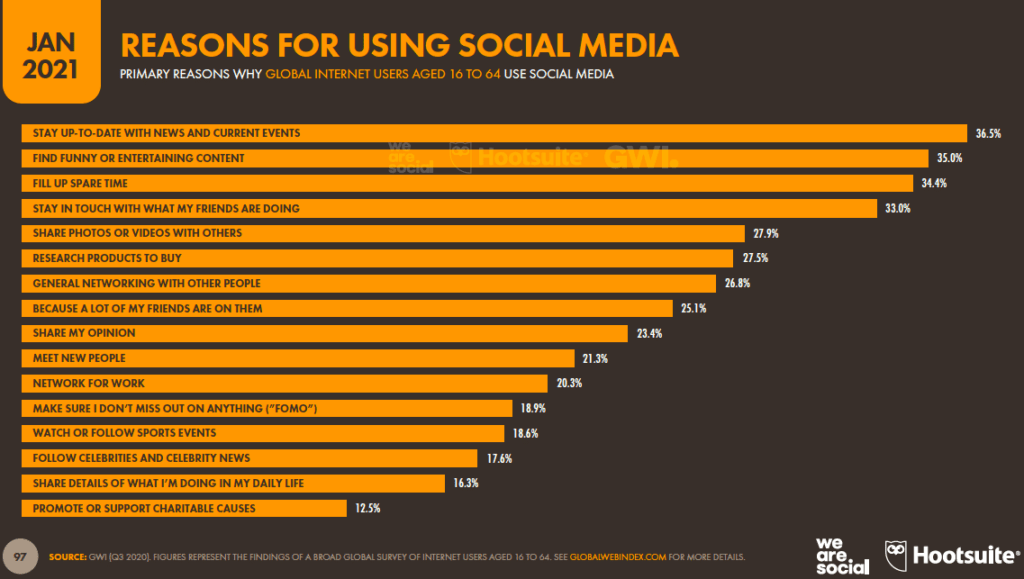 Social media is one of the underrated B2B marketing tools you can use to drive eCommerce sales. It's beneficial in B2C businesses, and it's also helpful to any B2B site when effectively used.
The type of social media platform that you use is also essential. Instagram and Pinterest might not help you find your target B2B clients.
However, you can use LinkedIn to build a professional network. What's fantastic about the platform is that you can look for connections based on industry.
But if you would like to see a potential client's personality outside of work, you can do sleuthing on Facebook and Twitter.
14 – Encourage Customer Reviews
There's no doubt that customer review is one of the most crucial factors that may influence a client's purchasing decision. This is especially true with B2B eCommerce sales.
Many businesses feel reassured when they see companies that are the same as theirs are using your products and services. Moreover, they value client reviews, and it can help sway them to buy your products.
Not all of your reviews have to be positive as well. The important thing is to stay transparent with your customers.
15 – Display Social Proof
Social proof ensures that other people can trust your brand. Therefore, adding social proof can boost your B2B sales.
You can display these social proofs in various places on your website.
First, you need to collect social proof. It can be customer feedback using your contact form, a review on your social media page, or a publication.
Next, you can choose to create a text or image carousel of client reviews that you can display on your homepage.
Another great option is utilising a review widget. The widget will gather reviews from your Google page and other sites, which you can feature somewhere on your site.
Similarly, you can also get these reviews from individual product pages. What you can do is prompt recent customers to leave a review on your website. You can also use an automated email campaign to do this.
Lastly, don't forget to give incentives to clients who left a positive review about your products or services.
16 – Follow Up on Leads
People don't often decide to spend their money on a website. This is true for B2B purchases on a strict budget. Just because someone leaves your website, it doesn't mean that they won't come back.
You can still encourage people to return, helping them move along their buyer's journey. That's why getting their details when they visit your site lets you contact them in the future.
This might also push them to give you your details by offering incentives. It can be in the form of a free ebook, demo, or free trial.
You can also place a newsletter sign-up button to gather email addresses. Similarly, follow up on those who abandoned their carts. Using a remarketing strategy, you can showcase targeted ads with people who have previously been on your site.
You can do this on Google, Facebook, and other excellent ad platforms.
Through remarketing, you can also send follow-up emails to get in touch with prospective customers quickly.
Final Thoughts
There is no doubt that eCommerce has excellent potential in the B2B industry. However, it would help if you approached it strategically.
As your competition grows, looking for the best platforms and marketing practices can help your business. After all, there is an increasing need for B2B businesses to move some of their transactions online.
Thus, the key to boosting your B2B eCommerce sales is to understand your client's needs. Hopefully, the tips listed above can help you provide a better customer experience to your clients.