How To Choose The Right Web Development Company
If you own a business or plan to start one, it is sure people around you might have suggested you go and get a website.
They are right; a business with a website will reach people and places where you have never even imagined; a website generally brings awareness and does business for you in your absence. 
It shows your presence online, which your business needs to strive for years to come.
So, this brings you to many questions.
How do you choose the right web development company?
It's not that easy to find a company that could deliver what you want, and also, if you have an idea about the price and have budget constraints, it's all more complicated.
So, we'll be looking at tips that could help you choose the right web development company, but before we do that, we need to determine " What type of website you need?"
Web development is vast, and it's also complicated, especially if you're someone new to this platform.
There are hundreds of websites you could choose from, but we could learn by breaking them down into categories.
Brochure websites

Brochure websites have many subcategories in them. 
Still, in general, a Brochure website shows your business, the services your business provides, and all the information about your company or business.
What kinds of businesses use Brochure websites?
Every business you see online is a brochure website, and there is no specific industry that could have a disadvantage.
From a photography website to an IT services website or a Government organisation could use a brochure website for their advantage.
A brochure website typically has a few tabs and some optional tabs with which a business can take advantage.
Tabs such as "About us" and "Our Services" are often seen on a brochure website.
Other tabs include specific services they offer; for example, our company provides Web development and Mobile app development, which we use as separate tabs and categorise them accordingly.
Let's look at this other example, it's a restaurant, but the tabs are not the same as you typically see; you could improvise but not too much to confuse your visitors.
Blogs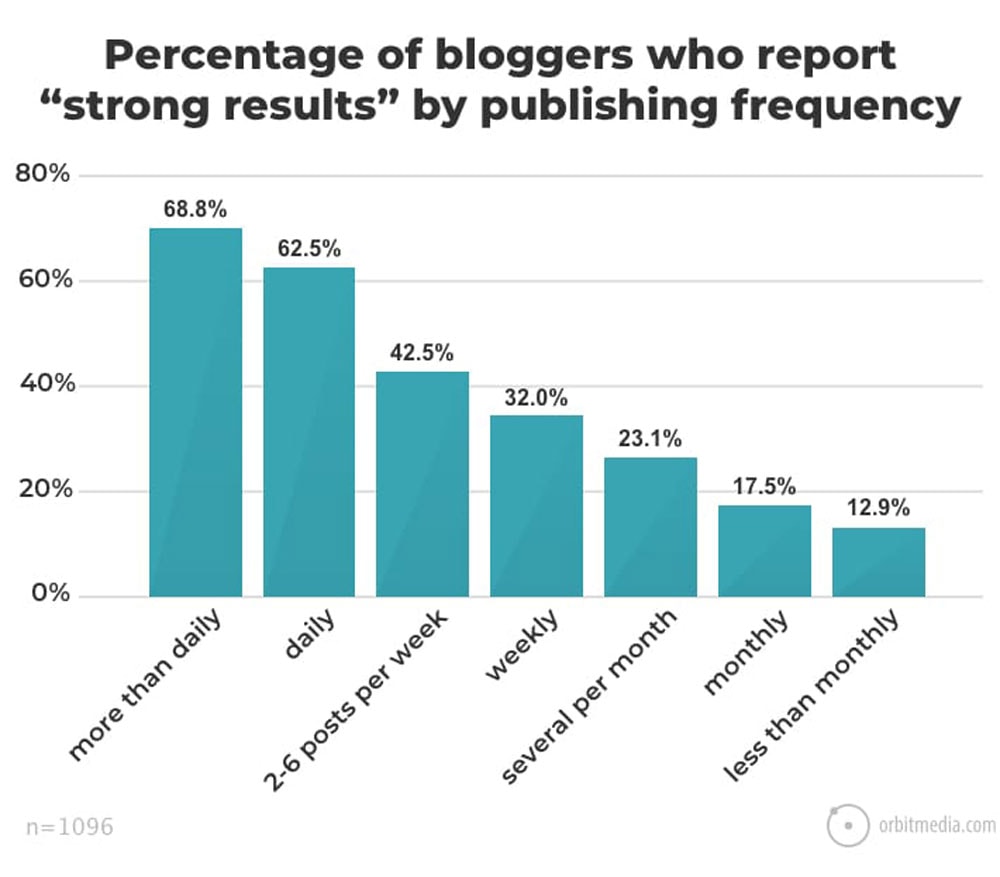 What's a blog?
The website you're currently reading is a blog website.
A website that gives out information, an online avatar of a magazine or a newspaper or something else with articles is a blog.
Most people hear the word blog, think of travel articles and photo journals, but blogging is not just that; it's more of an umbrella term for many online articles.
And blogging is something that will help you gain an online presence, a tool for digital marketing.
All those news articles you read on Facebook, where you find a catchy post and click on it, then take you to a website is a blog page.
But if you are someone who would want to share information or news or entertain people with your writing, you should go for a blogging website.
Take a look at the blogging site example.
E-commerce websites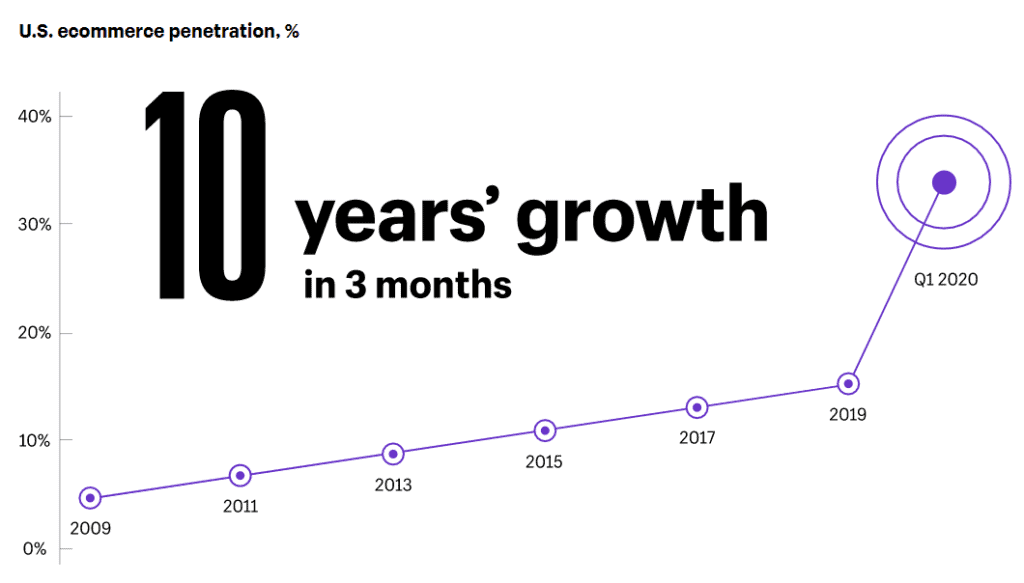 Any website selling products or service subscriptions online are E-commerce websites, irrespective of the products.
The popularity of e-commerce websites is immense now; it's at its peaks, to be precise. 
We see tons of new e-commerce websites emerging daily; back in the day's amazon and eBay were probably the only two reliable options available. 
Still, every website is as reliable as Amazon is, which is the king of e-commerce sites.
All thanks to web development companies helping out small businesses creating a reliable e-commerce website.
An e-commerce website is not just about selling products; subscriptions like Netflix and Amazon Prime are also e-commerce. 
Anything which could be purchased or sold online comes in this category.
Now that you know the different types of websites, you need to ask specific questions before hiring a web development company. 
This will help you determine or be prepared for the costs you need to be bearing for your website.
The main questions that came into the mind are: 
How big is your team? 
How long have they been working together? 
Do you handle all the development work in-house?
Many web development companies do not have an in-house development team. 
Companies that do this know nothing about portal development. 
They must probably be selling you a website that they bought and has no understanding of the technology behind it, driving your website.
On top of that, they have a middleman between you and the developer, which is the worst part. 
Never go to these companies even though they sound cheap.
It would be best if you made sure the company you hire has its team of web developers. 
If a team has been working together for a more extended period, you've got the best. 
Because a team needs time to settle down and be a technology expert, they could only produce some fantastic products. You can rely on them entirely.
How long has your team been working on this technology?
As mentioned above, teams working for a more extended time have great experience in the technology and are more efficient in delivering your project.
They also develop a sense of understanding and come up with solutions to the challenges faced 
through the process of development.
Can you build a responsive website?
Over 90% of the websites are viewed on mobile devices like tablets and smartphones, making it mandatory to make your website responsive. 
But some companies somehow try to skip this part to save a few hours of development.
Ask this question and make sure your website is responsive because you might lose much business because of your app not being responsive on a mobile device.
The content management system you use is open source or technology proprietary? What type of licensing fee is there?
There are many thousands of content management systems available in the market. 
The "Open source" software means it's created and maintained by a developer community and free to use and frequently means more people are familiar with it. This drives development costs down.
Proprietary software is owned by a specific company and maybe so custom that only the creators know how to work with it.
Imagine buying a car with a new genuine design that only one mechanic knows how to work on. 
It's expensive and risky. You would want the cheapest, most widely adopted technology that gives you the functionality you need.
For most small to medium-sized businesses, that solution is WordPress when it comes to content management systems.
Do you offer maintenance or services after the website is built? How much do the services cost? Is there any warranty offered?
Building a website does not end a web development company job because there could be issues as the website needs regular changes and updates that need maintenance. 
The website does not crash or get affected by viruses or other problems that could occur as your website's content increases.
Your site may function adequately today and have some trouble the next day, so you need to maintain your website regularly and provide additional features as your customer base increases.
Having the company which developed your website maintaining it would be a plus point.
What procedure do you follow for project payments? Is the process is project-based or on an hourly basis? Does the project budget at your end go over budget? What procedure do you follow for project billing in case of extra features of functionality addition?
It seems to be a common practice in this industry to make little upfront discovery, underbid a project, and then jack up the price on clients as the website is being built.
If the website development firm you're getting a quote from doesn't ask a ton of questions and writes an in-depth plan as part of their proposal.
Can you talk me through your design process?
The process is critical! Firm processes and systems are a great sign of reliability, consistency, and quality. 
You should ask the company and get an idea about the process they follow to design a website. 
Will I have access to all the files and internal use of design?
There are some web development companies out there who hold up their clients as hostages! 
Most of them don't know, though, which is an excellent sign to trust web development companies; you should be receiving all the files, including design source files, at the project's conclusion.
If you ever have a falling out with your graphic design firm and realise you aren't in ownership of any design files, you'll regret not asking this question upfront.
Do you have a dedicated, experienced project manager to handle the proposed project? 
It's beneficial to have a dedicated manager on your project. 
They set the process timelines, coordinate for the feedback, schedule meetings, organise and review content, etc.
If the firm you work with does not have a project manager, be prepared for all the chaos and much time dealing with web development issues. 
These minor issues delay the project and push the delivery date, which results in a huge bill.
Tips for choosing the right web development company
Think beyond Web Design Services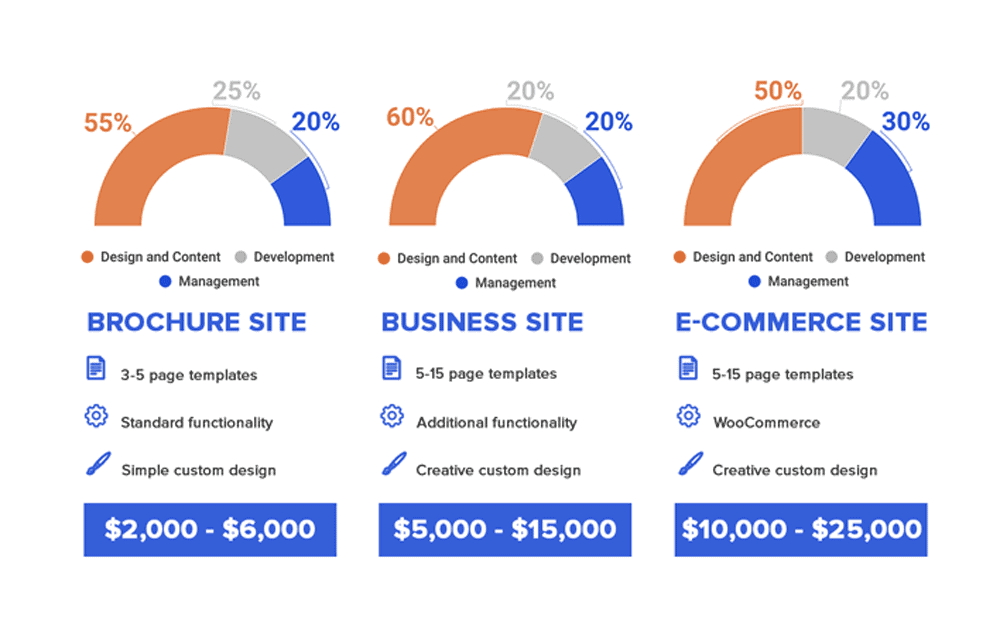 There thousands of web design choices out there, starting from freelance designers to multi-national companies and everything in between.
When planning for site design or a redesign, it's essential to look for an agency that offers a suite of integrated services, including design and support for your entire digital needs.
Having a single agency that provides strategic planning, web design, development, promotion and marketing services is a plus. 
You will be facilitated with "one-stop shopping" that probably avoid endless "telephone" or email game between the agency and the clients.
Additionally, it allows you to establish a more comprehensive, significant digital presence as the agency fully understands your goals and can develop a cohesive, integrated strategy to achieve them.
Appreciate the value of strategic guidance
You are developing a website or redesigning It for a goal you would like to reach; a website redesign is simply a tactic to help reach your overall objective.
A reliable agency will analyse beyond your initial business requisites and help you to define the short and long-term digital strategies that align with your business plans.
You need to look for an agency that will take time to understand your audience, develop a customised approach, and not just build something to finish the job. 
There are many things that you might not know if you are developing your first website.
Responsive website design & Development Experience
A responsive website is a must in a current lot of websites because 90% of the users might use the website on their mobile devices such as tablets or smartphones. 
So selecting a trusted agency having immense experience in responsive web designing and development is critical.
Creating a custom responsive site will cost you a bit more than a usual website initially. 
Still, the benefits you would be experiencing are nothing compared to that extra amount you're spending.
Ask your agency for examples of responsive websites they've already built and see how good they are.
Choose a powerful Content Management System.
There are thousands of content management systems out there, and they are all excellent and serve different purposes; some could be made for you, and some are of no use for your website.
So it is essential to define your site goals, including but not limited to marketing, design, technology, workflow, security, and compliance.
An experienced web development company should guide you towards a CMS that is apt for your website and does not have anything more or less than what you would be needed for your website's present and future.
Evaluate Designs Beyond the Visuals
Many web designers develop some of the most beautiful websites. 
The challenge is designing gorgeous websites aligned with best practices for user experience, also known as UX. Sounds familiar?
The design must also be compatible with SEO, content, and maintenance strategies.
So-called modern designs come and go, but what you need to take care of is the website's functionality and how users feel while using your website. 
The look and feel specify how the designs will help your business grow.
Plan for Content Development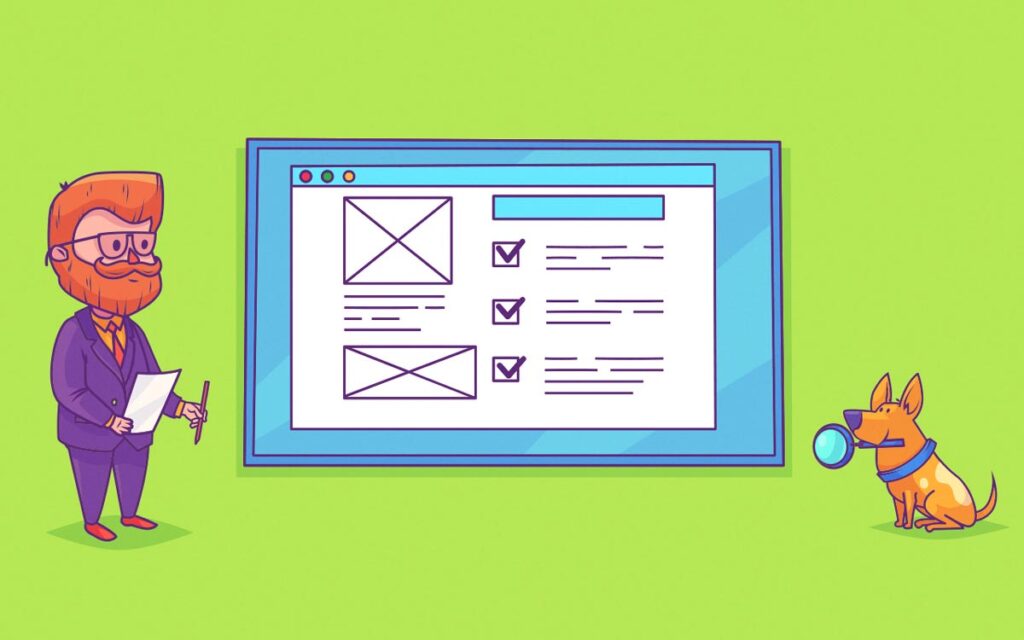 If you are significantly redesigning a website, never put the same content again. 
Redesigning is not just changing the look and feel. Content is the King!
It will help if you are looking for a digital agency that understands and develops strong UX content, SEO, and business/marketing goals.
Integrated marketing agencies like us have content writers who will work seamlessly along with designing, developing, and marketing teams to produce a well-aligned website with the business strategy.
Find a company that provides additional content for continued consumption – from blog posts to infographics, videos, and more.
Understand and Demonstrate Search Engine Marketing Expertise
Search Engines are often the number one source of the traffic to a website, so it's no wonder that Search engine marketing has become such an essential part of any digital plan.
As a prime differentiator amongst firms, select an agency that isn't just good on papers and have examples where they delivered. 
Ask for the ranking results of the previous websites they've worked on.
You have to be sure that the company you have selected can help you beyond the website launch as you will require various other services such as digital marketing and pay-per-click (PPC) advertising.
Know more about their knowledge and experience
It is essential to know about your determined web development company's track record, but it is demonstrated experience that separated agencies from each other.
It's essential to evaluate a firm's working knowledge based on various criteria if you are in a highly specialised industry. 
This firm has demonstrated experience with other clients in your industry is critical.
However, it's also essential that an agency bring innovation and technology from other industries to keep your site competitive and fresh.
Get a list of clients they would recommend are the best they have worked with and approach them with questions that could clear all the doubts and help you make your decision. 
Awards and recognitions are not something I would recommend.
Get to know who would be working on your project.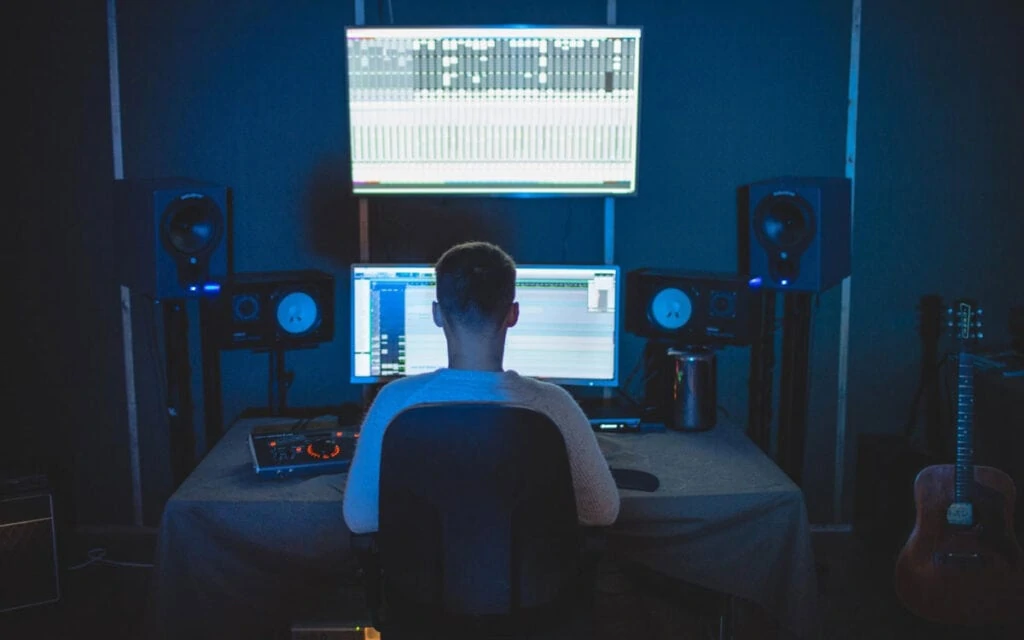 Many companies outsource work, so they don't have the overhead when project work ebbs and flows.
The problem with outsourcing is the lack of proper communication, inconsistency in terms of process and relationships.
Instead, find a digital agency you are interested in that has the entire project team in-house and ask when they can begin your project.
Don't be modest about your budget.
Having a budget range is a good thing, and it is also helpful for the web development company to help you develop the best website you could get in your budget.
Buying a custom website is not a product with a fixed price tag; factors that affect the price include the services offered, number of web pages, licensing, and many other minor aspects.
Defining your budget range early in the game will help a good agency point you in the right direction in terms of products and services, or you could politely decline the services.
Be transparent when it comes to budgeting your project and expect the same with your web developer.
Understand the Ongoing Support Model
Nowadays, most websites are not just online brochures; instead, they are direct reflections of your continually evolving business.
You need to define upfront how you anticipate supporting the website's changes internally and understand what type of services the agency can provide post-launch.
To make the process smooth and fast, you can proceed by defining the expectations for response time, understanding the budget commitment you should anticipate, and asking about post-launch support processes.
A well-reputed agency will want to work with you well past your project so that together, you can execute against your digital plans.
Conclusion
To conclude, there are three steps in finding the right web development company; first, you need to know what kind of website you should have, then Look around for top web development companies. 
Once you've shortlisted a few, follow the tips in determining who is the best for you.
It's always good to have a couple of options in hand and never hesitate to abort the deal if you think it's no good going forward. 
It will only save a lot of time and effort. 
Don't forget to leave your valuable feedback and comments in the comment box appearing below. 
Author Bio: Mohit Maheshwari is Chief Strategist at NMG Technologies, a full-service IT Company offering Website and Mobile development services. He has been in the industry since 2000 and focuses on long-term strategies, intuitive user experience and successful customer acquisition. Follow Mohit on Twitter and LinkedIn