8 Reasons Why Web Designers Should Know On-Page SEO
Search engines decide where your website will stand in the rankings based on the quality of your site.
The position of your website is substantial to get noticed by your target customers.
When talking about SEO, there are two primary techniques to rank higher in search results – On-page SEO and Off-page SEO.
Both of them play an essential role in making your website successful.
As Off-page SEO will be handled by the marketing team, On-page techniques should be taken into consideration during the design process of the website.
If you are planning to update your existing site or want to create a new one, it's crucial that your web designer should be aware of these On-page SEO techniques that can execute positive changes in the whole web design process.
Here are some of the critical factors that your designer needs to put a focus on.
Mobile Responsiveness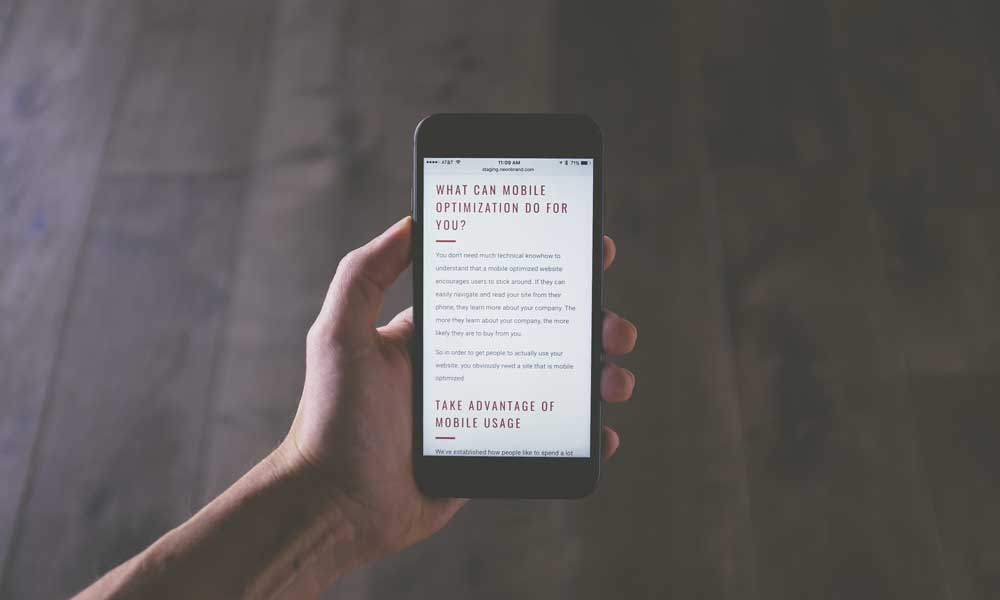 Google has decided to rank websites based on their responsiveness with the update of the mobile-first indexing algorithm.
Now sites with non-existing mobile versions will be given less priority in search engine rankings than those who have crafted their website for smart devices.
Responsiveness of the website caters to the user-friendliness of the site, more than the outlook of the website on smaller screens.
This means that offering a diligent experience to mobile users is significant.
The smooth UX design of a website is not only eye-catching but also hugely impacts the usability factors.
You will face decreased traction from users when your website is poorly designed, and they face obstacles navigating on mobile versions of your site.
It is more critical for online merchants to streamline their business more flexibly.
These days, people intend to buy anything they love from whichever device they have to hand.
So, an e-commerce website design should be shaped appropriately to provide a smooth customer experience for both mobile and desktop users.
Meta tags have valuable significance for on-page SEO and should be placed smartly into the website.
SEO Meta tags accentuate your website's objective to assist search engines in ranking your site.
Search engines are concerned more about relevancy and details.
So, if your site offers a deliberate solution to the user queries and Meta tags are precisely describing your site goals, chances are your site will outperform others.
The main title of your content resides within the title tags.
When observed with the essence of SEO, title tags should be specific, descriptive and valuable that defines the overall course of content.
Though, Google has now allowed having more than one H1 tag, as the bots get annoyed by multiple H1 tags and are not fond of it.
Moreover, the title should also be appropriate and have a relationship with the content.
Just like Meta titles, the Meta description also has considerable importance as it is the summary of the content inside your website.
It is an ideal way of engaging users who will land on your website viewing the relevant, precise content against their search queries.
Structured content layout
An optimised page makes it easy for search engine bots to crawl it smoothly.
Placing the heading tags and other elements correctly lead the path of bots that is why the structure of content matters a lot.
The content hierarchy of your website should be designed to provide an excellent user experience, and users are not supposed to take long finding answers to their queries.
Also, long-form content is still considered to be a decisive factor in SEO terms.
Links in your content placed in images, text, videos and other elements of the webpage are meant to drag the users to the different sections of the page or the other sites.
The pages on your site should be connected with rigorous navigating links as crawlers are needed to find the pathways to list pages of your website in search engine indexes.
Page loading speed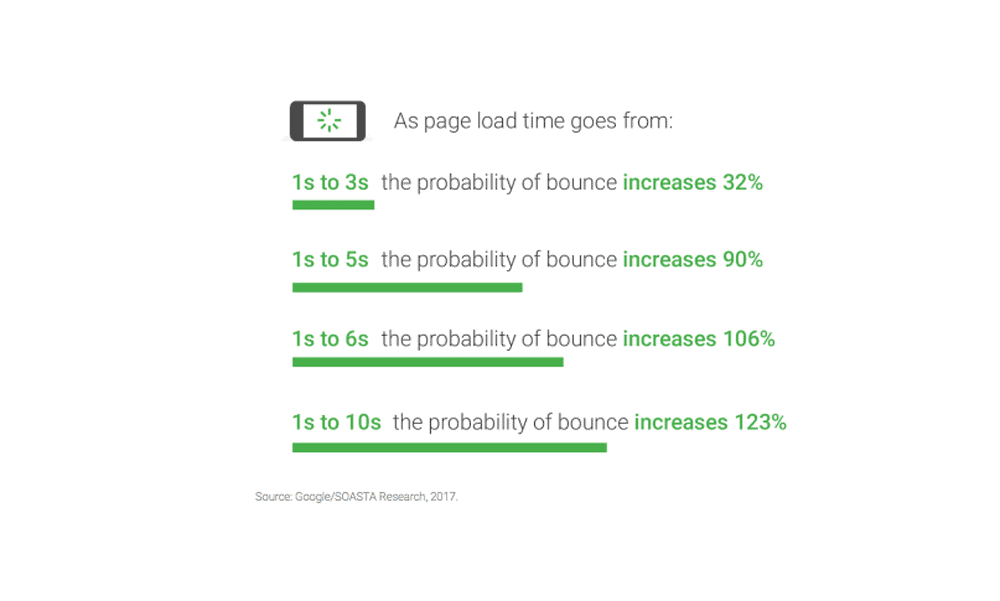 Page loading speed is one of the significant factors considered by search engine algorithms to rank your site.
A slow-loading page is meant to provide an inefficient user experience and hence a negative factor for your rankings.
When crawlers find it hard to go through all of your pages, fewer pages of your website will be indexed.
Designers should put a focus on introducing elements that are valuable and have little impact on site speed.
A minified HTML, CSS and JavaScript can make your job relatively easy.
Leave no comments and unused code as a part of your core code and reduce redirects to other pages as well.
Redirects are not considered to be efficient for mobile users as they have fewer resources as compared to desktop users.
User guidance
Besides creating an alluring and eye-catching interface of the website, designers should also focus on adding valuable call to action elements at the right spots of the site.
A composed content defining your services or specifying details of a specific product should lead to encourage conversions.
The extensive visibility of web pages in menus, headers, and footers is a direct and straightforward approach.
Craft your headlines by strategically placing compelling links that don't look odd and is convincing enough getting people to click on it.
Content should be worthy of reading, having a legitimate story that worth the user's time and resources.
One of the inadequate ways of fabricating call to action scenarios is annoying pop-ups that force users to put their email addresses or other personal information to proceed.
Instead, guide them through a friendly approach of utilising generic ways to enter their details.
Also, instead of making use of simple call to action terms, use visual content as it attracts more and has more chances of increasing your click rate.
Internal and external linking
The presence of links on your website means telling search engine bots about the valuable information present on other pages of your site.
A magnificent UX of a website defines well-structured and optimised interlinking that brings SEO benefits along.
Try not to employ these links in the shape of "Read More" or "View More", and it has not so much scope and leverage.
Internal linking not only brings more organic traffic to your site but relatively increase page views and conversion rates.
Avoid unnecessary links to the informational or in-demand content as users tend to achieve the desired information from other sources in fewer steps without performing excessive tasks.
External or outbound links are meant to redirect users to the web pages belonging to other sites.
External links inform a lot about the essence of your work field to the search engines.
They tell which business or personal domain your website is encapsulating.
If your backlinks are linked with high authority websites, you will ultimately acquire leverage against your competitors.
It will be easy for users to get directed towards their intended information visiting a particular source, instead of searching all the sources separately.
Voice Search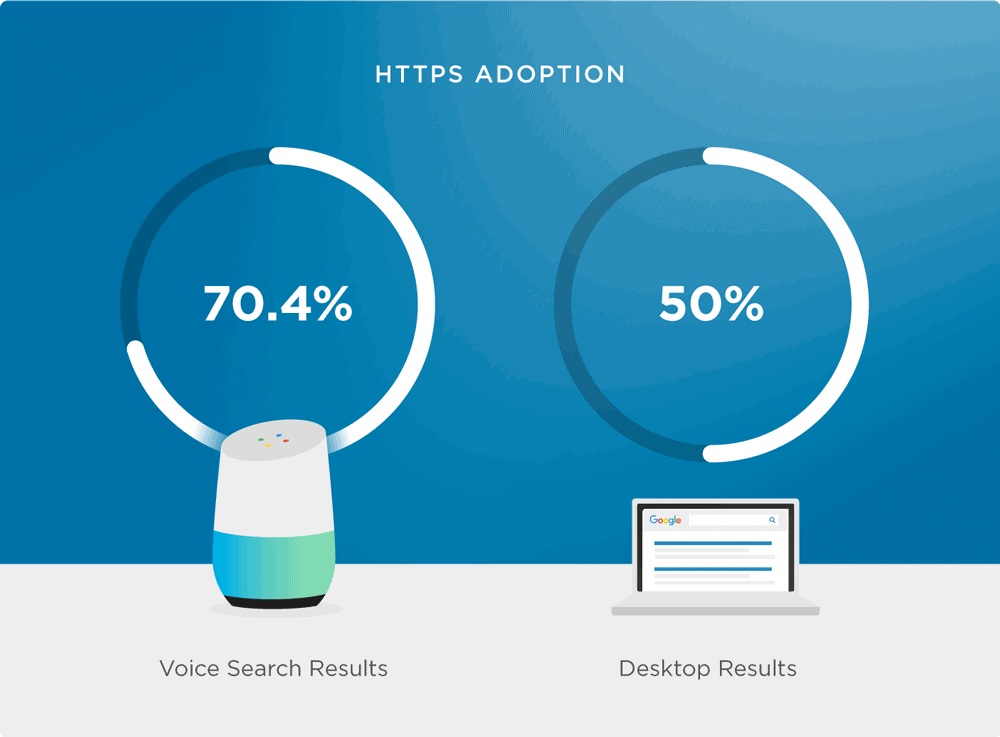 Search engines are getting better and better by offering the best results against user queries.
It is another convenient way of interaction that intends to help users with their queries of voice searches.
A website optimised for voice search gains more exposure as these days many teens, and adults like to perform voice searches for tasks like calling a cab, booking cinema tickets and for asking directions etc.
As billions of online searches are being made through voice, the day is not so far that voice search will capture a significant part of search volume.
Gartner predicted that by 2020, 30% of web browsing sessions would be done without a screen.
Now it's the primary challenge for designers to implement voice searched based elements on mobile versions of the website.
When users are supposed to voice search a query, they are meant to find a shortcut leading to their intended results.
Meanwhile, when answers to the most searched query on your website are placed above the fold part of your site or in the form of quick snippets, more users will get engaged with your website to get a quick answer.
URL formation
Giving a proper structure to the URL's of your website is one of the fundamental building blocks of SEO.
A clean and perfect URL means it is human-readable and doesn't contain dynamic parameters as well.
Still, for SEO purposes, you can add niche related keywords in domain names.
If your website inherits a sub-domain, try to derive a sub-domain name from the parent domain name.
Also, duplicate content has been subject to search engine penalties for long.
Utilising canonical URL's are ideal to resolve duplicate content issues on your website.
The canonical URL's define the relationship of pages, categories, and products in a more organised way.
Therefore, it is easy for search engines to differentiate and rank pages smoothly.
Final Words
Web design is not only about the outlook of your website; it is all about how efficiently you have introduced functionalities and features and how much you have optimised your site for SEO terms so that you can grab maximum audience interaction.
It is ideal to make SEO a part of the designing and development process of your website.
Author Bio: Syed Waqqas Mohsin is an Online Marketing Specialist with over five years of experience in Digital Media and is currently a Team Lead at FME Dubai, a leading e-commerce web design and development agency. Over the years, FME Dubai has successfully delivered projects in Magento, WordPress, WooCommerce, Joomla and other CMS/shopping cart platforms. You can find him on LinkedIn.