16 Most Useful Tools for Design Students
Designers create the visual environment that we all live in. This profession is becoming increasingly popular, and the demand for creative people remains high all the time.
Pretty much everything you can see around, from advertisements to websites and games, has undergone a detailed planning process.
Nowadays, everyone can get their dream job and find a profitable occupation. If you think that without talent in painting or rich imagination, the door to the world of design is closed for you, you are mistaken. Remember what century we live in.
Today, we possess a fantastic opportunity to consult uncle Google and get whatever we want. For every taste and budget, from online courses to webinars, from physics homework help to painting masterclasses.
Due to the constantly changing market conditions, studying graphic design is a dynamic and almost endless process. Real masters of their craft improve throughout their lives!
There exist several tools for design, devices, websites, and resources in the industry. All of them promise to make you an advanced professional and make your workflow more productive.
The list below provides a number of the most valuable and top tools for design students. Some of them will serve as inspiration, others – for guaranteed professional growth.
Tools for Improving Skills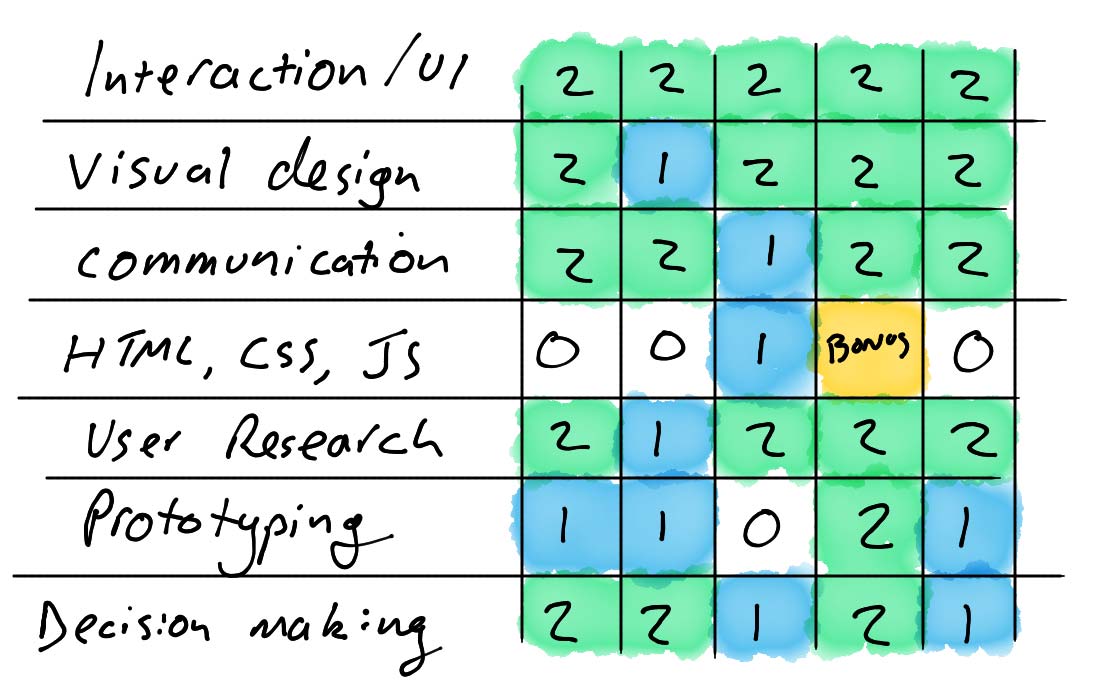 ProofHub
Jobs related to graphics often involve collaborating with a client. ProofHub provides a virtual platform for meetings between architects and clients.
Neither you nor your client needs to waste valuable hours any longer. Real-time collaboration and instant feedback are the main features of this source.
ProofHub provides users with the tools to look at multiple concept versions and choose the best one.
Adobe Photoshop & Illustrator
Do you think that any list of creativity tools can do without Adobe Photoshop? Of course, it is impossible.
Diving into the world of graphics will require excellent skills in Adobe Photoshop and Adobe Illustrator.
Photoshop and Illustrator are some of the most sought-after software in the industry. But the main advantage is that they will work with any client.
Do not rush to worry about the complexity of the interface in advance. You can find free tutorials on these tools on many different platforms such as YouTube and Reddit.
Krita
One of the most valuable methods to dive into an idea is to start painting in digital space. Krita turns out to be a great alternative to expensive graphic design software.
It is free and packed with powerful tools. You can use Krita on either Mac, Linux, or Windows. However, for practical usage of this product, you need a computer with sufficient memory.
PicsArt
This tool is known for every person that has ever heard about Instagram. PicsArt is convenient for those used to editing photos and videos on their smartphones.
Still, it is also available for desktop users. So, if you are not yet a professional but have always dreamt about creating content, consider downloading this app.
BrandColors
This website is essentially a vast collection of branded colours from well-known giant companies. BrandColors is worth visiting even if you're searching for inspiration, eyeing interesting palettes, or willing to take a look at a particular brand's colours.
Picular
Picular is a search engine where you can enter any word and get a mosaic of colours related to the entered term. The source is a great tool to look for mood board colours.
Tools for Design Inspiration
Any creative student will wait for months for a muse to come before starting to work. So, let us get acquainted with some of the most inspiring websites in the universe of the Internet.
Behance
Behance was created for designers to publish their portfolio, so the website can be called the most extensive collection of successful examples in any branch of the sphere.
Search for some new projects, subscribe to creators whose work you admire and come up with unique ideas.
Designspiration
If you have ever heard of Pinterest, this platform will be familiar to you. It is a rich collection of styles, patterns, and pictures that works as an online museum of best examples.
Design Shack
This website is created for those who appreciate being criticised more than praised. Beginners will find a lot of valuable pieces of advice for themselves.
SaaS Frame
The SaaS Frame site helps you find inspiration when something goes wrong with your project. Here, you can find various creative samples from popular companies. Choose something to take the example of and make sure to expand your idea.
Awwwards
The platform is dedicated to the most valuable works in web design. Here, you can find a selection of the best websites of the day, week, month, or year. Get inspired by the professionals!
Expanding Knowledge
Below you will find the list of some of the most influential and informative mass media sources that deal with web design.
Web Designer Wall
This site is dedicated to creative ideas and focuses on the topics of development, animation, and advertising.
Web Design Ledger
How will this tool help you learn more about web design? It provides many different collections of successful solutions, new trends, typography, and website design elements.
Design You Trust
If you are passionate about receiving daily emails with news digest, this is precisely for you. This resource will regularly send you compilations of news, events, and trends related to the industry.
Cofolios
Cofolios has gathered everything related to internships: portfolios, articles, vacancies, case studies, etc. This is a great platform to get inspired by the work of young professionals and learn from the experience of rising design experts.
Creative Bloq
This online magazine is an international collection of articles on digital art. It covers the topics of graphic and web design, 3D development, Adobe deals, and many more.
Final Words
Many websites exist about design, but not a single person can read all the articles and remember all the tips.
It is essential to compile a personal list of the most valuable tools for design students. By using them constantly, you will master valuable skills and surprise even the most capricious client.