10 Tools to be Productive as a Graphic Design Student
As a graphic design student, you'll constantly be pressured to deliver competently made projects such as brand guidelines, posters, essays, and case studies. This can all get overwhelming no matter how much you love graphic design.
It's why using useful tools, platforms, and resources can make your life as a graphic design student more manageable and easier for your mental health. Here's how you can make your student life enjoyable and productive to become a full-fledged, graduated graphic designer sooner rather than later.
Perks of Optimising your Productivity as a Graphic Design Student
Let's talk about being a graphic design student and how you can be productive while tackling a dozen different courses simultaneously. Whether you're studying to become a web designer, an illustrator, or a fine art professional, the graphic design industry is in constant flux. 
New trends, innovative technologies, and shifts are happening almost daily. It's challenging to stay in touch with everything by only focusing on your college curriculum for information. By combining what you learn at school with online tools and resources, you can become more knowledgeable and familiar with what clients and audiences want. 
This will help your motivation and productivity as you work your way through design courses you love and theoretical courses, which you may love a little less. 
Here's how you benefit from working on your productivity as a graphic design student: 
1 – Productivity and Time Management Tools
It would help if you realised that being a graphic design student isn't unlike studying software development, engineering, or other fields. 
Your curriculum is focused on graphic design subjects, tackling art history, design principles, and the basics of fine art. Like any other college student out there, you can use productivity tools to help you manage your time and workload. 
Using these apps in your day-to-day activities makes it easier to organise your obligations and hand in your projects before their respective deadlines. 
Moreover, you'll feel like you're utilising digital, modern tools more than usual since you'll have your smartphone or tablet handy while working on design projects. Here are a few tools you should download and start using today:
2 – Helpful Graphic Design Literature
The progress in every industry or niche is built on the backs of those who came before – and graphic design is no different. 
Hundreds and thousands of professional graphic designers have established today's design methodologies and art styles. As a student, you can learn about doing your job well by picking up some helpful design literature. 
These books can make you more productive and help you write more thoughtful and informative essays, papers, and studies. 
You can use free essay writing websites if you're overwhelmed with design projects and want someone to help you write or edit essays in the meantime. Here are a few useful graphic design publications to keep in mind the next time you shop for books:
3 – Quality Drawing Tablet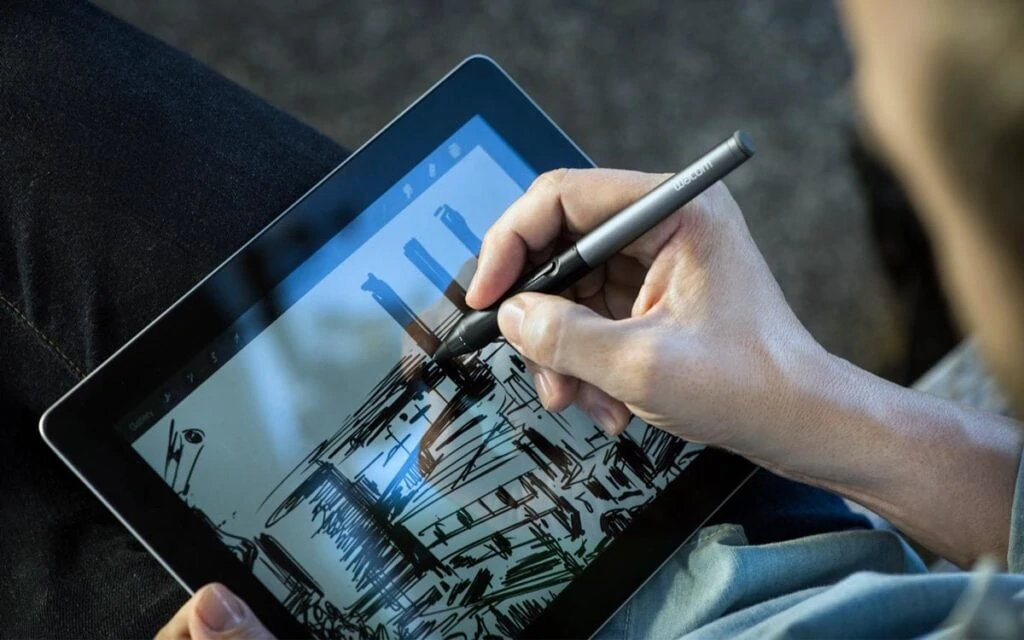 Developing your art style is one of the most important undertakings you'll tackle during college. It would help if you had a good drawing tablet you could rely on for several years. Drawing tablets can often be pricey if you want to go for professional tools and equipment. 
However, as a student, you can make do with a lower-end tablet and still enjoy working on your projects with significant levels of success. 
Go for screenless options for now and learn how to draw while looking straight forward at your screen. Even if you predominantly lean toward vector art and don't intend to work as an illustrator, you should still use your formal education years to experiment. 
Once you've graduated, you can draw the line and decide whether you want to pursue tablet-based design philosophy or settle into using a mouse and keyboard moving forward. Until then, here are a few great tablets you can check out:
4 – Useful Graphic Design-Centric Apps
Graphic design students inherently need to work on graphic design projects to pass subjects successfully. This means that you'll either have to pay the price to get Adobe Creative Cloud software packages or make do with alternatives. 
There are plenty of open-source and freemium graphic design tools you can use as a student to create high-quality designs without spending a dime. 
It's also a great idea to keep a graphic design resources repository in your bookmarks for when you need stock assets and templates to work with. 
Combining those with the following tools will help you be far more productive than before and lead you to learn more about design software in general. This resource, in particular, will ensure that you always have the right set of templates, mockups, and resources to work with when tackling new design projects. 
Here are the tools you should check out:
Gimp
Canva
SketchUp
Blender
Vectr
5 – Trusty Sketchbooks and Notebooks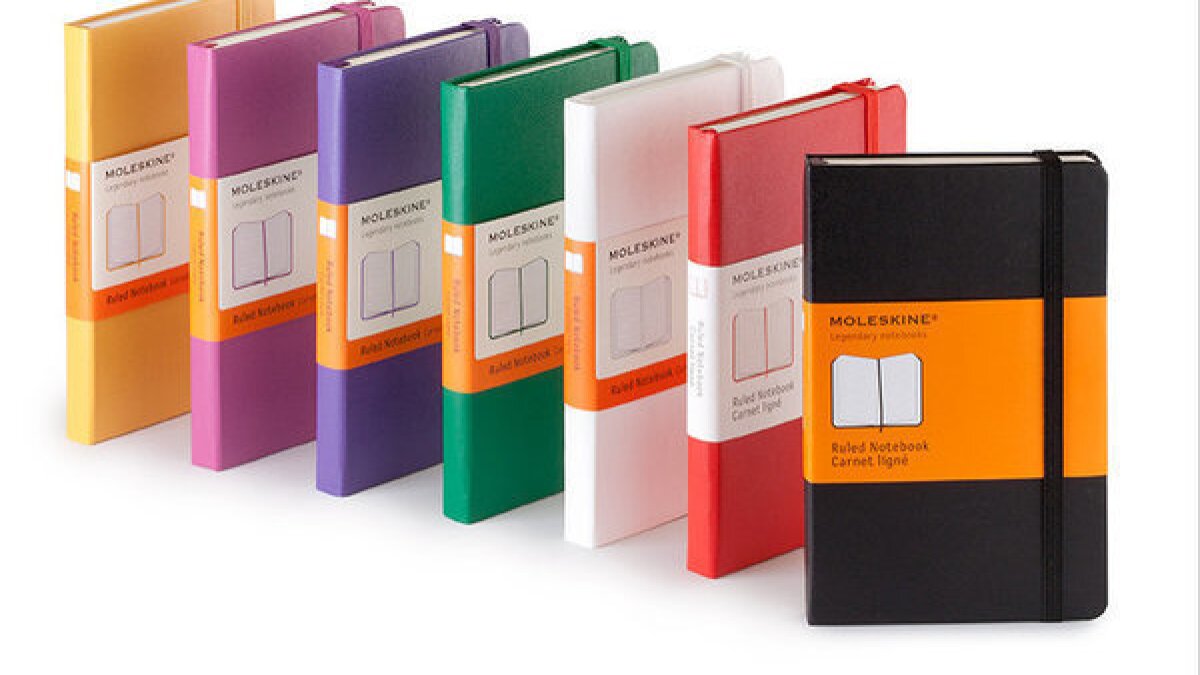 Going to classes and taking notes is what you'll be doing for most of the day. It would be best to have a great notebook and a sketchbook in your backpack 24/7. 
A great notebook will ensure that you always have your notes, assignments, and to-do lists neatly organised and accessible. You'll want to keep your notebook handy and always write down anything you hear during class or your projects. 
This will keep you productive, informed, and on track to finish each project as it comes instead of letting work pile up. As you fill out each notebook, you can get identical ones again or choose different models with various cover graphics, bindings, and prints. 
Sketchbooks are also neat if you predominantly draw instead of writing down your notes. Sketchbooks are great for the pre-planning phase of each design project before you start putting assets together on canvas. 
Here are the notebooks you should consider:
6 – Inspirational Graphic Design Platforms
As you work on various graphic design projects, you'll notice a pattern – the best design projects are based on sound research. Given that you're a student, you'll be free to use plenty of graphic design resources meant to help you learn more about the industry. 
You should check out a professional portfolio of a design agency or a studio working with real-world clients and projects for inspiration. 
Learning about what works and doesn't work from real case studies is the best way for you to become better at your profession. Beyond that, you can use other websites and aggregates that collect design pieces that are in themselves designed to inspire you. 
Here are a few platforms and resources to visit in your spare time: 
Pinterest
Behance
Dribble
Awwwards
Collectui
7 – Group Workshops and Seminars
Since graphic design can be such a solo profession most of the time, most students don't realise that group projects are more than a possibility. Many colleges and universities will go out of their way to encourage students to work together on design projects. 
Once you graduate, you'll likely have to work in a team if you choose to work full-time in a design or a marketing agency. This means that working in groups can help develop your team and communication skills later. 
Moreover, working as a team will boost your productivity and encourage you to work harder to contribute to your group. Applying for extracurricular seminars and workshops as a graphic design student can also help you refocus your efforts and motivate you to work extra hard. 
Ask your professors or around campus for any graphic design events, workshops, and seminars happening at this time. Ask your college friends to join you, and you'll have a great time, learn something new, and add new points to your resume later.
8 – Online Graphic Design Courses
Going back to keeping up with modern design trends – you can check out online courses to learn more about graphic design. 
Many professional designers started their careers by learning about the industry online. While you have the upper hand as a college student, you should augment your knowledge more through courses. 
These online learning resources are practical, actionable, and insightful – things that formal learning publications often aren't. 
Whether you're interested in logo design, typography, or web design, you can learn far more about the topic if you include online resources in your learning process. 
Here are the platforms you should visit when you have the time to learn something new related to graphic design:
LinkedIn Learning
Udemy
TEDx/EdX
9 – Online File Management Tools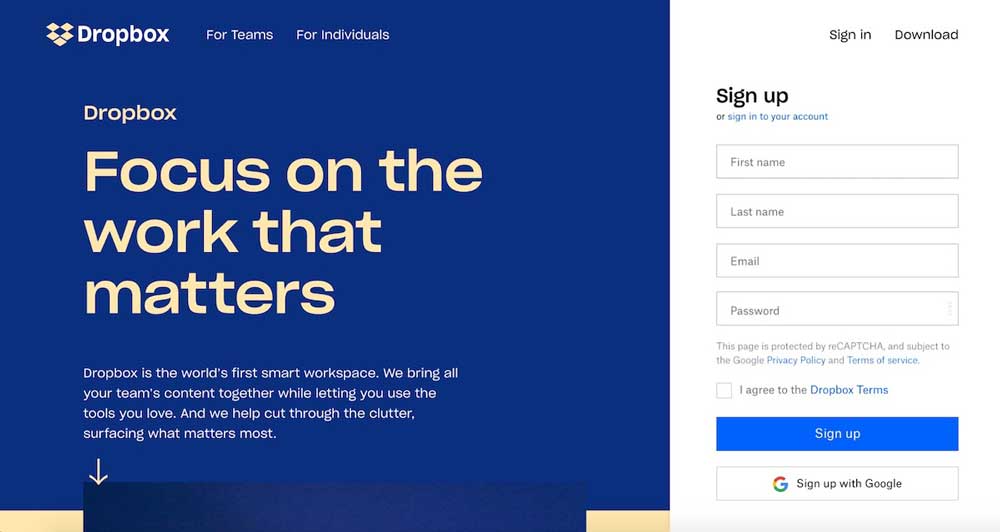 Whether you live on campus or commute from home to college every day, you'll always have to worry about your design files and whether they're safe. By using online cloud storage tools, you'll be able to keep your files handy and access them via any digital device. 
It would help if you made it a habit to upload your design drafts, PDFs, and other files to the cloud every time you're done with work. This will ensure that you can go to college every day without thinking about whether you've transferred the correct files and packed your flash drives. 
Likewise, sharing files and resources with your colleagues will become a breeze since you'll only have to send them a link when they need something. 
Here are a few cloud storage tools for you to check out:
Google Drive
Microsoft OneDrive
Dropbox
WeTransfer
10 – Online Collaboration Tools
Given how popular online learning has become, you might apply for a college course online and become a remote graphic design student. If that happens, you won't have to go to college each day and plug into online classes whenever you're instructed to. 
But, you'll still have to manage your projects and design workflow the same as if you were on campus. This is why remote collaboration and management tools can be beneficial in improving your productivity. 
These tools can make it easy for you to work with other students, share projects with professors, and otherwise work on your designs in the cloud. 
Using these resources will make it far quicker and easier for you to set up mockups, wireframes, and demos for your projects without setting them up by hand. 
Here are the tools you can try out:
In Summary
Being a graphic design student is about soaking up as much knowledge as possible before graduating. Once you're done with schooling, you'll face new challenges in finding clients, applying for full-time work, and building your professional portfolio. 
In some ways, your student days are something of a graphic designer's trial period. While it can indeed become stressful and anxiety-inducing, your time in college is valuable. 
Look at each new project as an opportunity to try out a new art style or use new mediums to paint or draw your design solutions. With these productivity tools and resources to help you out, you'll be a more effective and knowledgeable student than you'd be without them. 
Check out different tools until you land on the ones that click with you and stick with them. Some may even help you once you start working full-time after college.
Last update on 2023-05-31 / Affiliate links / Images from Amazon Product Advertising API