10 Tools to be Productive as a Graphic Design Student
As a graphic design student, you'll constantly be pressured to deliver competently made projects such as brand guidelines, posters, essays, and case studies. This can all get overwhelming no matter how much you love graphic design.
It's why using useful tools, platforms, and resources can make your life as a graphic design student more manageable and easier for your mental health. Here's how you can make your student life enjoyable and productive to become a full-fledged, graduated graphic designer sooner rather than later.
Perks of Optimising your Productivity as a Graphic Design Student
Let's talk about being a graphic design student and how you can be productive while tackling a dozen different courses simultaneously. Whether you're studying to become a web designer, an illustrator, or a fine art professional, the graphic design industry is in constant flux. 
New trends, innovative technologies, and shifts are happening almost daily. It's challenging to stay in touch with everything by only focusing on your college curriculum for information. By combining what you learn at school with online tools and resources, you can become more knowledgeable and familiar with what clients and audiences want. 
This will help your motivation and productivity as you work your way through design courses you love and theoretical courses, which you may love a little less. 
Here's how you benefit from working on your productivity as a graphic design student: 
1 – Productivity and Time Management Tools
It would help if you realised that being a graphic design student isn't unlike studying software development, engineering, or other fields. 
Your curriculum is focused on graphic design subjects, tackling art history, design principles, and the basics of fine art. Like any other college student out there, you can use productivity tools to help you manage your time and workload. 
Using these apps in your day-to-day activities makes it easier to organise your obligations and hand in your projects before their respective deadlines. 
Moreover, you'll feel like you're utilising digital, modern tools more than usual since you'll have your smartphone or tablet handy while working on design projects. Here are a few tools you should download and start using today:
2 – Helpful Graphic Design Literature
The progress in every industry or niche is built on the backs of those who came before – and graphic design is no different. 
Hundreds and thousands of professional graphic designers have established today's design methodologies and art styles. As a student, you can learn about doing your job well by picking up some helpful design literature. 
These books can make you more productive and help you write more thoughtful and informative essays, papers, and studies. 
You can use free essay writing websites if you're overwhelmed with design projects and want someone to help you write or edit essays in the meantime. Here are a few useful graphic design publications to keep in mind the next time you shop for books:
Sale
Sale
100 Ideas that Changed Design
Fiell, Peter (Author)
English (Publication Language)
216 Pages - 01/22/2019 (Publication Date) - Laurence King Publishing (Publisher)
Sale
Designing Design
Lars Muller Publishers
Hara, Kenya (Author)
English (Publication Language)
472 Pages - 03/20/2018 (Publication Date) - Lars Muller (Publisher)
Sale
Non-Designer's Design Book, The
Williams, Robin (Author)
English (Publication Language)
240 Pages - 11/19/2014 (Publication Date) - Peachpit Press (Publisher)
3 – Quality Drawing Tablet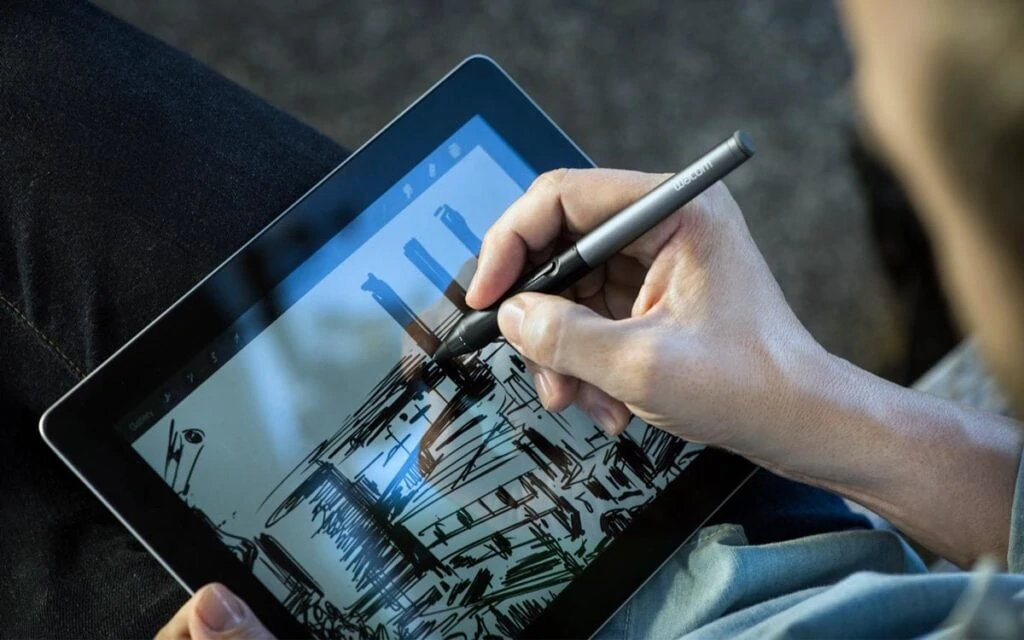 Developing your art style is one of the most important undertakings you'll tackle during college. It would help if you had a good drawing tablet you could rely on for several years. Drawing tablets can often be pricey if you want to go for professional tools and equipment. 
However, as a student, you can make do with a lower-end tablet and still enjoy working on your projects with significant levels of success. 
Go for screenless options for now and learn how to draw while looking straight forward at your screen. Even if you predominantly lean toward vector art and don't intend to work as an illustrator, you should still use your formal education years to experiment. 
Once you've graduated, you can draw the line and decide whether you want to pursue tablet-based design philosophy or settle into using a mouse and keyboard moving forward. Until then, here are a few great tablets you can check out:
Sale
Bestseller No. 1
XP-PEN Artist 22 2nd Drawing Tablet with Screen Computer Graphics Tablet 122% sRGB with 8192 Levels Battery-Free Stylus, 21.5inch Pen Display Compatible with Windows, Mac, Linux with Adjustable Stand
[Brilliant QD LCD Screen] - The XP-PEN Artist 22 (2nd Generation) comes with a strikingly large 21.5-inch display. It features 1080p resolution, has a superb color accuracy of 86% NTSC (Adobe RGB≥90%,sRGB≥122%), and it delivers more vibrant and realistic images and videos.
[Easy Cable Connection] - XP-PEN drawing tablet can be easily connected with the full-features USB-C cable(sold separately), bringing you a clean and tidy desk. You can easily connect your laptop that supports Type-C input to XP-PEN 22 2nd with only one cable. For a computer without USB-C Port, use the 3-in-1 cable included in the box.
[Premium Pen Technology] - The battery-free stylus supports up to 60 degrees of tilt function and 8,192 pressure sensitivity levels, helping you to effortlessly create exquisite strokes and seamless shading.
[Compatibility] - XP-PEN Artist 22 (2nd Generation) Graphics Tablet supports Windows 11/10/8/7, Mac OS X 10.10 (and higher), and Linux. It is also compatible with popular digital art software, such as Adobe Photoshop, Illustrator, SAI, CDR, GIMP, Krita, MediBang, FireAlpaca, and Blender 3D. Notes: XP-PEN provides a one-year warranty and lifetime technical support for all our pen tablets/displays.
[What You Get] - XP-PEN Artist 22 2nd drawing tablets with screen, 3 in 1 cable or 1 USB C-C cable (sold separately), PA6 Battery-free Stylus, welcome guide, our worry-free 12-month warranty, and friendly customer service. Start your sketch or animation design now!
Sale
Bestseller No. 2
Wacom One Drawing Tablet with Screen, 13.3 inch Pen Display for Beginners and Digital Mark-up: Mac, PC, Chromebook & Android (DTC133W0A)
See your imagination come to life in full color on a 13.3" display with a natural surface friction that makes for intuitive drawing on screen. It feels like you're drawing or writing on paper.
Feels like a real pen – no need for batteries, the pen feels and looks right. Plus, this one pen uses software to act as multiple pens and brushes in a full range of colors, with superb accuracy.
Digital freedom – sketch or paint directly on screen, draw diagrams, annotate documents, enhance photos and videos, plus you can delete, edit and share your creations with ease.
Includes Creative Software: purchase & register your Wacom One and receive Bamboo Paper Pro, Clip Studio Paint Pro (3-month license), Adobe Photoshop & Lightroom (2-month license), Adobe Fresco (6-month license) and Magma Studio (3-month Pro license)
Diverse compatibility – link up your Wacom One to your Mac, PC or Chromebook, as well as certain Android tablets and smartphones, and even use digital pens from top brands if you want a different option; some devices require USB-C or OTG adapters
Bestseller No. 3
HUION Kamvas 24 Plus QHD Graphic Drawing Tablet with Full-Laminated QD Screen 140% sRGB 2.5K Graphic Drawing Monitor Battery-Free Stylus 8192 Pen Pressure Tilt for PC/Mac/Android, 23.8inch Pen Display
【 Stunning Visuals 】 The Kamvas 24 plus graphic monitor with 23.8" 2.5K QHD IPS screen delivers stunning, life-like image quality with high pixel density and fine detail. Together with full lamination technology, and anti-glare glass design, the graphics drawing monitors provide more highly immersive image quality and can also present the same image quality within a wide 178° viewing angle.
【 Brilliant from every angle 】 With Quantum Dot technology, Kamvas 24 Plus provides realistic color accuracy of up to 140%s RGB (97% NTSC) wide color gamut, while 1200:1 contrast ratio delivers deeper black and brighter white. It is engineered to meet color-critical professional needs.
【 Advanced Battery-free Stylus 】 PW517 is optimized with HUION PenTech3.0-Capacitive Pressure Sensor and stable pen nibs providing you the most natural and highly-sensitive drawing experience as using a regular pen. Together with 8192 levels of pen pressure, 60 degrees of tilt function, and 266pps of report rate, PW517 immediately reacts to the tilt and each movement of your hand with amazing precision and control.
【 Easy Connection 】 Kamvas 24 plus pen display tablet connect to your computer/Mac with 3-in-1 cable(included), or Android device via full-featured Type-C cable(included). Note: When you connect your android device via full-featured Type-C cable, please connect the 3-in-1 cable + adapter for power supply at the same time.
【 Compatiable with Mac/Windows/Android 】 Kamvas 24 plus drawing monitor could work with Mac(MacOS 10.12 or later) and Windows computer(Windows 7 or later), moreover, you can connect it to your android devces with the included full-featured USB-C cable to release your inspiration whenever and wherever you want. Note:Your android device is supposed to support USB3.1 GEN1 or DP 1.2.
Bestseller No. 4
Wacom DTK1660K0A Cintiq 16 Drawing Tablet with Screen - small
Wacom Cintiq 16 is a more affordable pen Display for students, hobbyists and young creative professionals who want to work directly on screen but do not need the premium features of the Cintiq Pro
C intiq's 15.6" 1920x1080 HD display provides you with clarity to see every detail of your work. The scratch-resistant Anti- Glare surface prevents distracting reflections as you create
See your creations in vibrant color on the cintiq's HD display.7 million colors Bit, 72% NTSC). work as long as you'd like with the battery free pen that charges off the screen while you create
C connect to your computer with the convenient 3-in-1 (HDMI) connection cable and get into the perfect position with foldable legs that let you adjust how you want to work
Wacom Cintiq 16, offers Wacom advanced pen technology, build-quality, and support - It is the perfect product for those looking to rapidly advance their creative skills and improve their art
Bestseller No. 5
[4 Bonus Items] PicassoTab XL 11.6 Inch Portable Drawing Tablet with Screen, Stylus Pen, Standalone, No Computer Needed, 4/64GB, Android 11, WiFi, Best Gift for Beginner Digital Graphic Artist - PCXL
DRAW ANYWHERE: PicassoTab XL is a standalone drawing tablet that doesn't need to be connected to a computer to work. You can take your work and art anywhere and everywhere, from the park, a bus, or even school. Your artistic drive doesn't need to be shackled to a desktop when drawing.
All-IN-ONE PACKAGE: When you buy a PicassoTab XL, you don't just get a tablet. It's an all-in-one package that comes with all the accessories you need to protect and maintain the device. Along with 11.6-inch tablet, a presure-sentitive Pen and pre-installed drawing app, you get 4 bonus items worth $70 inside the box (a high-quality tablet book-case, Drawing Glove, universal power adaptor and pre-installed screen protector).
BIGGER SCREEN, LARGE DISK: PicassoTab XL comes with a 11.6 inch screen which gives you 30% more screen area to enjoy your drawing and IPS HD resolution makes the art crystal clear. Large 64GB disk allows you to store all of drawings as well as download thousands of free apps from the play store.
WATCH, PLAY or SURF: PicassoTab XL is an android-based device that makes it compatible with all your favorite apps. Connect your tablet to your home WIFI network and you can take this tablet wherever you are; your entertainment always goes with you. Link your tablet to the TV via the micro HDMI port and view your movies on the large screen. One of the best tablets for watching movies on Netflix, playing games and browsing the internet.
CERTIFIED QUALITY and WORRY-FREE PURCHASE: Certification by GMS, FCC and CE standards provides you the peace of mind for safety as well as quality. Comes with 1-year warranty, along with best customer service our support staff can provide. You can contact us for any questions that you may have.
4 – Useful Graphic Design-Centric Apps
Graphic design students inherently need to work on graphic design projects to pass subjects successfully. This means that you'll either have to pay the price to get Adobe Creative Cloud software packages or make do with alternatives. 
There are plenty of open-source and freemium graphic design tools you can use as a student to create high-quality designs without spending a dime. 
It's also a great idea to keep a graphic design resources repository in your bookmarks for when you need stock assets and templates to work with. 
Combining those with the following tools will help you be far more productive than before and lead you to learn more about design software in general. This resource, in particular, will ensure that you always have the right set of templates, mockups, and resources to work with when tackling new design projects. 
Here are the tools you should check out:
Gimp
Canva
SketchUp
Blender
Vectr
5 – Trusty Sketchbooks and Notebooks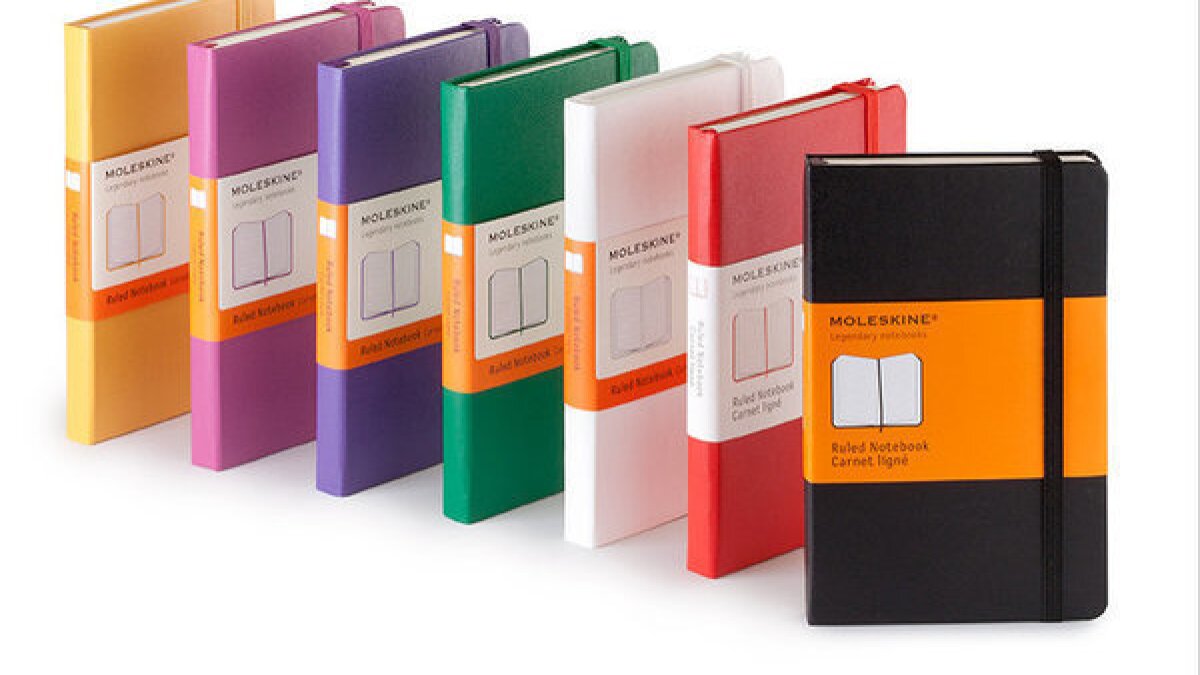 Going to classes and taking notes is what you'll be doing for most of the day. It would be best to have a great notebook and a sketchbook in your backpack 24/7. 
A great notebook will ensure that you always have your notes, assignments, and to-do lists neatly organised and accessible. You'll want to keep your notebook handy and always write down anything you hear during class or your projects. 
This will keep you productive, informed, and on track to finish each project as it comes instead of letting work pile up. As you fill out each notebook, you can get identical ones again or choose different models with various cover graphics, bindings, and prints. 
Sketchbooks are also neat if you predominantly draw instead of writing down your notes. Sketchbooks are great for the pre-planning phase of each design project before you start putting assets together on canvas. 
Here are the notebooks you should consider:
Sale
Moleskine Classic Notebook, Hard Cover, Large (5" x 8.25") Ruled/Lined, Black, 240 Pages
CLASSIC MOLESKINE NOTEBOOK: Moleskine classic notebooks are perfect notebooks for writing journals, a daily diary, or note taking in college classes or meetings. Moleskine notebooks are beloved by travelers & bullet journalists for their slim design.
DURABLE COVER & ELASTIC CLOSURE: Hold writing projects & notes in your Moleskine notebook with an elastic closure band & inner storage folders. Leather-like classic Moleskine cover & thick, ivory paper pages are perfect for writing with fountain pens.
GIFT QUALITY NOTEBOOKS: Moleskine planners, journals and notebooks come in hardcover or softcover and colors like black, red, blue, green and brown. The binding and cover have a durable finish, designed for daily journaling, writing and sketching.
DELUXE QUALITY PAGES: Moleskine's thick, ivory paper pages in a hardcover Moleskine notebook, softcover Moleskine notebook, cahier or volant journal, or Moleskine planner are perfectly textured for writing with a ballpoint pen, fountain pen, or pencil.
MOLESKINE QUALITY: We're dedicated to culture, travel, memory, imagination, & personal identity—both physical & digital. We bring this commitment to our notebooks, bags, apps & smart pens & notebooks.
Amazon Basics Classic Notebook, 240 Pages, Hardcover - 5 x 8.25-Inch, Line Ruled Pages
Large classic notebook with 240 line-ruled pages (front and back) for notes, lists, journaling, and more
Archival-quality pages made from acid-free paper—resists damage from light and air
Black, cardboard bound cover with rounded corners; expandable inner pocket for stashing loose items
Integrated bookmark; elastic closure helps keep notebook securely closed
Notebook measures 5 x 8.25 x .6 inches (WxLxD)
Sale
Grid Paper Notebook - Hardcover Classic Notebook with Pen Holder - Thick Premium Paper + Page Dividers Gifts 8.4 x 5.7 In
DURABLE HARDCOVER JOURNAL & PEN HOLDER -This grid notebook touched comfortably, cleanable, sturdy hard cover, protects your art for years. The elastic pen loop is always available for your pen and kept well.
PERFECT FOR ENGINEERS AND DESIGNERS - Our 5 mm grided graph pages are great for anyone who makes diagrams, mock-ups, or designs, and the grid lines blend in once the page is filled.
PREMIUM THICK PAPER - Choose high quality recyclable ivory writing paper. Which is environmental, recyclable, pollution-free and has no fluorescer, can effectively protect your eyesight. The paper 20%-54% thicker and smoother than normal, suit for most pens, but the wettest fountain pen inks. Give you a good writing experience.
LAY-FLAT 180°DOT GRID NOTEBOOK - Let you reading more easy and note-taking efficiency. The tight band of journal keeps it securely closed. And firm binding ensures pages don't get peeled away from the cover. Enjoy your writing by hand with no distractions.
SPECIAL GIFT - A special gift you can share with your friends and family. Perfect for Christmas gift, New Year gifts or Birthday presents.
LEUCHTTURM1917 Rising Colors Special Edition - Medium A5 Dotted Hardcover Notebook (Rising Sun) - 251 Numbered Pages
The A5 MEDIUM notebooks are the perfect size with a wide range of colors making them ideal companions for all walks of life — this notebook series is perfect for midnight ramblings, daily entries, thoughtful reflection, careful chronicling and illuminating life stories
Thread-bound to open flat which helps make reading the contents easy and adds efficiency to note-taking
Features 80g/m² acid-free paper with high ink compatibility to help prevent bleed through, an expandable gusseted pocket on the back cover, 2 ribbon page markers, and an elastic closure band
Includes 251 numbered pages of Dotted paper with 8 perforated detachable sheets, a blank table of contents for easy organization and notes, and also includes stickers for labeling and archiving
Durable hardcover notebook in a lovely Rising Sun color with FSC certified MIX paper made from responsible sources — measures approximately 5¾ inches by 8¼ inches (145x210 mm)
Rhodia Reverse Standard Notebook - Graph, Orange
VERSATILE - Write using spiral on the side or at the top.
PREMIUM PAPER - Extra white, ultra smooth French-milled 80g paper. Acid free. pH neutral. Great for fountain pens. Ink won't bleed or feather.
DETACHABLE PAGES - Sheets are micro-perforated for easy and clean removal.
MADE IN FRANCE - With famous Rhodia paper.
6 – Inspirational Graphic Design Platforms
As you work on various graphic design projects, you'll notice a pattern – the best design projects are based on sound research. Given that you're a student, you'll be free to use plenty of graphic design resources meant to help you learn more about the industry. 
You should check out a professional portfolio of a design agency or a studio working with real-world clients and projects for inspiration. 
Learning about what works and doesn't work from real case studies is the best way for you to become better at your profession. Beyond that, you can use other websites and aggregates that collect design pieces that are in themselves designed to inspire you. 
Here are a few platforms and resources to visit in your spare time: 
Pinterest
Behance
Dribble
Awwwards
Collectui
7 – Group Workshops and Seminars
Since graphic design can be such a solo profession most of the time, most students don't realise that group projects are more than a possibility. Many colleges and universities will go out of their way to encourage students to work together on design projects. 
Once you graduate, you'll likely have to work in a team if you choose to work full-time in a design or a marketing agency. This means that working in groups can help develop your team and communication skills later. 
Moreover, working as a team will boost your productivity and encourage you to work harder to contribute to your group. Applying for extracurricular seminars and workshops as a graphic design student can also help you refocus your efforts and motivate you to work extra hard. 
Ask your professors or around campus for any graphic design events, workshops, and seminars happening at this time. Ask your college friends to join you, and you'll have a great time, learn something new, and add new points to your resume later.
8 – Online Graphic Design Courses
Going back to keeping up with modern design trends – you can check out online courses to learn more about graphic design. 
Many professional designers started their careers by learning about the industry online. While you have the upper hand as a college student, you should augment your knowledge more through courses. 
These online learning resources are practical, actionable, and insightful – things that formal learning publications often aren't. 
Whether you're interested in logo design, typography, or web design, you can learn far more about the topic if you include online resources in your learning process. 
Here are the platforms you should visit when you have the time to learn something new related to graphic design:
LinkedIn Learning
Coursera
TEDx/EdX
9 – Online File Management Tools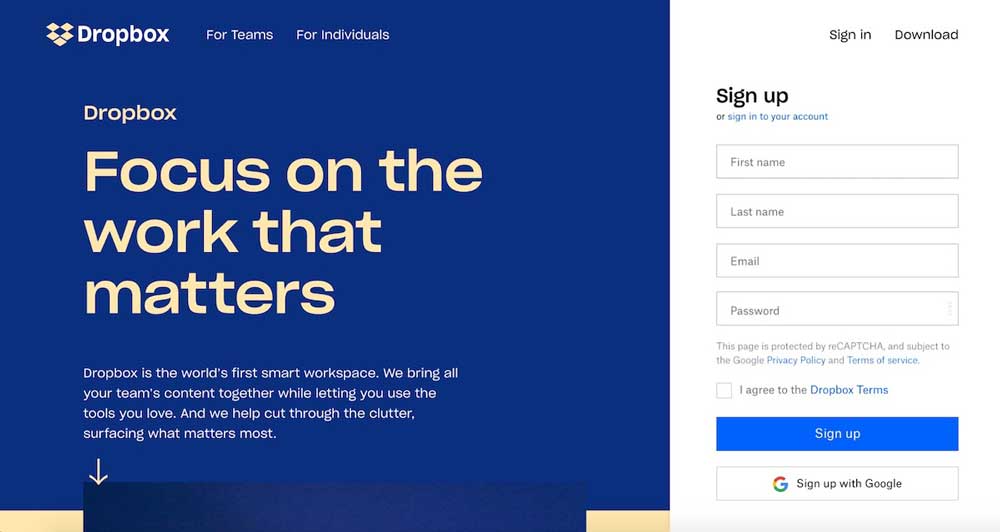 Whether you live on campus or commute from home to college every day, you'll always have to worry about your design files and whether they're safe. By using online cloud storage tools, you'll be able to keep your files handy and access them via any digital device. 
It would help if you made it a habit to upload your design drafts, PDFs, and other files to the cloud every time you're done with work. This will ensure that you can go to college every day without thinking about whether you've transferred the correct files and packed your flash drives. 
Likewise, sharing files and resources with your colleagues will become a breeze since you'll only have to send them a link when they need something. 
Here are a few cloud storage tools for you to check out:
Google Drive
Microsoft OneDrive
Dropbox
WeTransfer
10 – Online Collaboration Tools
Given how popular online learning has become, you might apply for a college course online and become a remote graphic design student. If that happens, you won't have to go to college each day and plug into online classes whenever you're instructed to. 
But, you'll still have to manage your projects and design workflow the same as if you were on campus. This is why remote collaboration and management tools can be beneficial in improving your productivity. 
These tools can make it easy for you to work with other students, share projects with professors, and otherwise work on your designs in the cloud. 
Using these resources will make it far quicker and easier for you to set up mockups, wireframes, and demos for your projects without setting them up by hand. 
Here are the tools you can try out:
InVision
ProofHQ
Trello
Balsamiq Mockups
In Summary
Being a graphic design student is about soaking up as much knowledge as possible before graduating. Once you're done with schooling, you'll face new challenges in finding clients, applying for full-time work, and building your professional portfolio. 
In some ways, your student days are something of a graphic designer's trial period. While it can indeed become stressful and anxiety-inducing, your time in college is valuable. 
Look at each new project as an opportunity to try out a new art style or use new mediums to paint or draw your design solutions. With these productivity tools and resources to help you out, you'll be a more effective and knowledgeable student than you'd be without them. 
Check out different tools until you land on the ones that click with you and stick with them. Some may even help you once you start working full-time after college.
Last update on 2022-05-25 / Affiliate links / Images from Amazon Product Advertising API