Remote Project Management: 8 Killer Hacks To Rock Like A Pro
Did you know that about 11.4% of all dollars put into projects got wasted in 2020 just because of poor management/performance?
With the new normal of virtual project management in place, it is time to shake things in the remote project management strategy.
You must entirely revamp the existing project management tactics and invest in an agile action plan. 
It will result in better project handling, successful execution, and seamless team empowerment.
This comprehensive guide will uncover the top 10 ways to crack the hard nut of modern project management with finesse. So, let's begin!
Introducing the New Age Project Management Hacks That Work Wonders!
With growing remote operations, project management woes have surged tremendously.
However, we have the formula to succeed in virtual project management and reach new horizons.
Grab all the Remote Project Management essentials
Every remote team must be well-acquainted with the best project management tools to enable excellent monitoring of each assigned task's status.
Choose a robust tool loaded with many customisable features and easy to use. This will simplify your management a lot, and your remote team can easily access and operate the tool in the best way. 
In this way, you can share all relevant documents, such as project specification documents and other vital pointers, in a jiffy.
The 3 C's
Building your dream team is pretty straightforward. All you need is effective communication, task clarity and team member credibility.
Remote project management has emphasised communicating everything related to the tasks to inform the managers about their completion.
Sharing all the necessary task details is crucial to ensure faster hitting of milestones. 
Besides this, the team members should also be honest about updating the managers if they face any problems during the task.
Prioritise between synchronous and asynchronous communication methods
When choosing a remote working model, it's vital to prioritise between synchronous and asynchronous methods of communication.
Synchronous communication is the type of communication that requires 'real-time' interaction. Examples include telephone calls, video conferences, live meetings, etc.
Asynchronous communication is the opposite of synchronous communication – It doesn't require 'real-time' interaction. Examples are emails, video messages, texts, etc.
Prioritising is vital because synchronous communication requires you to be present and respond in real time, which can be distracting and decrease productivity. 
With asynchronous communication, you can communicate at your own pace and focus on the tasks that matter the most.
There are several asynchronous communication tools available online. Choose an ideal mode of asynchronous communication method that suits your team.
Friendly and encouraging environment
If you want your team members to work with 3x more productivity, you must create a more facilitating and fun work environment. Further, adding a time-tracking policy will also ensure more productive work hours. 
There are several remote work tracking tools to monitor your team's time. The best part is that you can also integrate some of them with your existing project management software. 
Bonus: A simple implementation of the famous POMODORO technique also helps you stay focused on finishing one small chunk of work quickly.
This technique also enables team members to stay highly productive in work and home chores. This win-win tactic is a must-try!
Next, you can even provide extra aid to team members for smooth internet connectivity or devices to never face any hurdle due to lack of resources.
Building a Strong Company Culture
While managing a team remotely, you need to maintain a healthy company culture where all the team members have the freedom to grow and rise.
Mind you, this simple step can help you attract better talent, improve employee retention and elevate the productivity levels of the whole team. Here are some points to improve company culture.
Say Yes to virtual team-building activities
Including some virtual activities can help all the team members to know each other in a better way.
You can opt for a movie night where all the team members can vote for a movie and watch it simultaneously.
Besides this, you can also organise weekly gaming sessions and trivia quizzes.
Organising a small book club where all the team members can interact with each other virtually to discuss the book they read every month is also a fantastic tactic.
In remote work methodology, people find creating and maintaining relationships challenging as they don't have direct face-to-face interactions. 
So, by scheduling social time, you will allow all the members to try to socialise. 
You can even create channels for the whole team to discuss different topics like games, movies, books, etc., or whatever they find interesting.
You can also schedule a time for virtual lunch breaks where all your team members can eat lunch together and talk about different topics.
Also, you can even make pairs every week in your team so they can get to know each other appropriately.
Creating and valuing a culture deck
A culture deck is a document that explains the company's culture. It explains the company's vision and mission.
Be very clear while explaining your company's mission in the culture deck, and then describe the values which need to run deep in your company, and every employee has to abide by them. 
You can even take inspiration from other companies to create an enriching culture deck and involve your whole team to get their valuable input.
If you want to streamline the organisation and participation of your team members, you must opt for some excellent team management software. 
These applications will help keep the team in sync with all the fantastic activities and help you build a great team without any hassle.
Following an Empathetic leadership Approach
By now, you steer clear that remote working requires tremendous trust and commitment. 
On the other hand, since everyone works in a different environment, it is crucial to lead with empathy.
This means that you need to make sure that you can understand your team members' problems and solve them empathetically. Thus, it also requires you to be flexible with the work. 
To better resonate with their conditions and offer help, you can build channels between your team and interact with each other.
Conducting such regular meetings and interactions will also promise better team communication, eventually elevating productivity as a group. 
Moreover, it would help if you appreciated your team members for the little milestones you achieved to keep the team morale up.
Aim for No micromanagement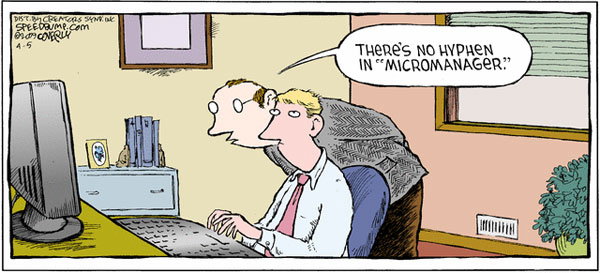 Remember, Micromanagers in the teams strive for perfection, slow down the whole process, and sometimes even halt it.
Owing to this, the workflow, morale, and trust of the whole team get reduced.
So, it is necessary to avoid micromanaging each task since it will offer more flexibility to fulfil each task with a sense of freedom and even result in more creativity. 
Given below are two helpful tips to avoid micromanaging.
Set expectations
Delegate tasks among your team members and tell them what you expect from them while sharing the task details.
Explain all the aspects, such as the objective, deadline, benchmarks etc., adequately so that there is clarity from your end.
The most important thing is to stop being a perfectionist. Even if you think you are perfect, not everyone will work according to how you do. So, respect their opinion and give them optimum time to meet your expectations.
Focus on your tasks
If there are some tasks that you can do on your own, then only focus on completing them and delegate the other work to reduce the stress on your shoulders.
When you delegate, you should remember that you don't need to micromanage every aspect of the assigned tasks.
Exposing risks early
One of the biggest disasters in handling the project is waiting for the risks to reveal themselves. This will ruin the whole project, and you may even have to start everything from square one.
To avoid this problem in advance, project leads should conduct a risk analysis to predict all the potential risks in the early project management phase.
With this, they can get a fair warning of the issues and deploy appropriate strategies to prevent or solve them.
You can do risk analysis in various ways, but the easiest way to conduct it is to talk with your team members and brainstorm different aspects that fall under the risk category.
Once you have all the options, you can prioritise the whole list and work on eradicating them individually.
Timely feedback (to and from team members)
Providing timely feedback to all your team members will help you maintain high morale and trust in the team in the longer run.
This way, your team members can work on their pain points and grow together to achieve new levels of success.
But never forget to be constructive while giving feedback. Focus on the performance and be clear with your points without creating chaos.
Moreover, it would be better to keep things private and always follow up to see if your team members are considering your advice. Be sure to check out this employee cost calculator if you are wondering how much does an employee cost.
At the same time, seek valuable suggestions from all the team members to ameliorate the company culture. This will allow you to keep open communication and invoke your team's trust in the company.
Final Verdict
These tips mentioned above are your shortcut to ace remote project management.
Note that these little things, such as fostering solid company culture, imparting all the members their space and freedom, exhibiting trust, empathy, transparent communication, etc., can create a massive difference while carrying out a project to completion. 
So, you must ensure that you have all the required tools and benchmark values in hand to witness a noteworthy difference in the execution of your upcoming project.
Author Bio: Andrej Fedek is the creator and the one-person owner of the InterCoolStudio. As an experienced marketer, he is driven by turning leads into customers. His goals always include White Hat SEO. Except for being a boss, he is a real team player with a great sense of equality.
Last update on 2023-11-29 / Affiliate links / Images from Amazon Product Advertising API