Product Advertising: How To Use It In Your Business
Product advertising is the process of advertising a product brand by marketing research to determine how well the public will accept the product. Advertising includes things such as advertising strategies and product promotions.
Product advertising is simply an effective method of marketing and promoting your product to the masses. This type of marketing, however, is only effective when executed properly. 
Some businesses make the mistake of selling too hard and using product advertising to advertise to potential customers rather than selling to them. For example, if you're selling weight loss products, don't spend hours creating a slideshow of how much you'd weigh if you didn't eat chocolate chip cookies for every meal of the day. While your audience might appreciate the humour and irony, that's not what they signed up for. 
Likewise, it would be best if you didn't use product advertising to sell a useless product like a piece of plastic made from old credit cards while your audience looks on in disbelief. If you're unsure how to use product advertising in your business, read this article and see for yourself.
The advertising industry has been around for a long time and has always been one of the top 5 industries in the world. As a business owner, you may have considered advertising to generate leads, sell products, and build a brand. But you may not know that you can also use advertising to generate sales, create leads, and improve your overall business. You can use advertising to drive sales and generate leads.
So, to drive sales and generate leads through advertising, you need to know how to use advertising effectively. In this article, we'll look at what advertising is, the benefits of advertising, and how to use advertising in your business.
How Product Advertising Works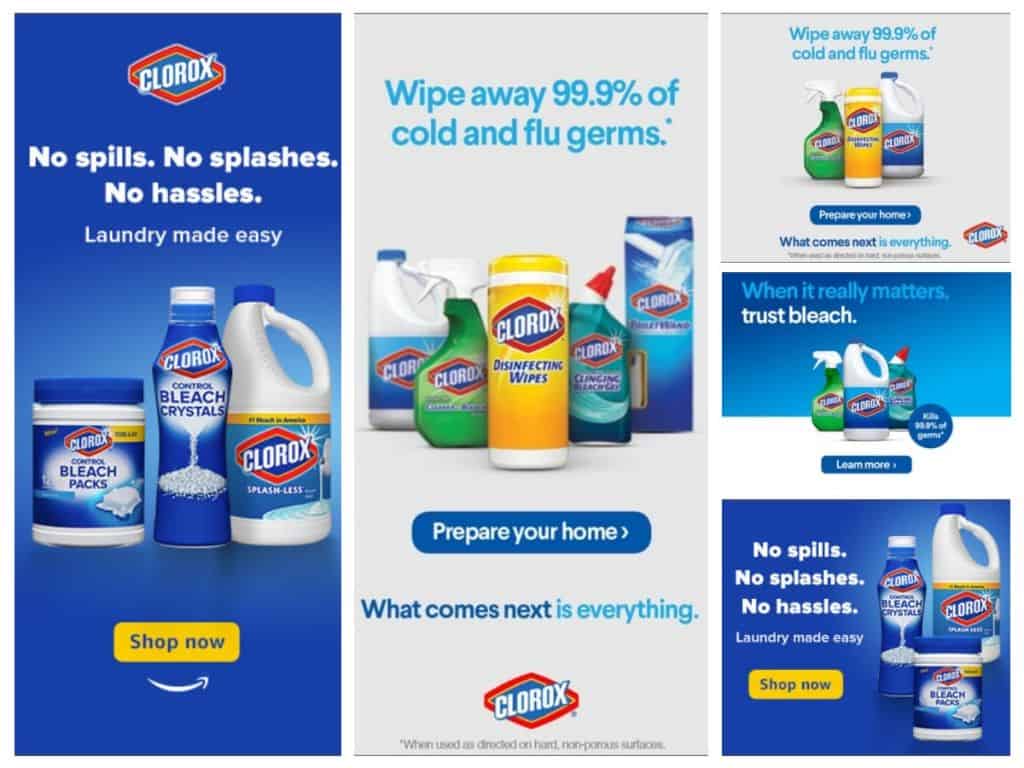 Product advertising (also called marketing) refers to promoting the sale of products through print, radio, television, and other media. It's a way for companies to promote their product and services and build brand awareness.
To use this method, marketers must know their target audience. Once they know what people are interested in, they can develop product advertisements.
An advertisement is an attempt to persuade someone to buy the advertised product. Advertisements can take many forms, including direct mail campaigns, billboards, television commercials, and infomercials.
Companies use advertising to inform people about a product and service they offer. Marketing often occurs before and after purchase to keep customers returning for more.
Product Advertising is a growing $750 billion industry, and the U.S. spends almost $50 billion annually on advertising. According to the Bureau of Labor Statistics, the median annual wage for advertising professionals was about $127,000 in 2021.
Best Practices for Advertising
Here are a few tips for creating compelling product ads:
Choose the right medium
Advertising isn't just showing ads in print, television, or radio. It's about reaching the right audience in the right place at the right time. For example, advertising online is probably bad if you sell your services.
It's essential to understand how your product fits in the market and only advertise your products in the places where your target audience will be looking. For example, if you're selling clothes, your best options would be the fashion magazines and department stores where your target audience shops.
Include an attention-getting headline
You want people to read your ad. So, make it short and to the point.
Use an eye-catching image or graphic to grab readers' attention. If it doesn't fit the theme of your advertisement, it's best to go with something else.
Be careful about using an image of an actual person. Even though the average person spends less than 30 seconds reading an advertisement, they can spot a fake image or picture of a real person, which can put them off.
Make it relevant
When you're selling a product, it's essential to be clear on what your product is and what it does. Otherwise, how will your audience know whether or not it's right for them?
People are likely to ignore an advertisement that doesn't make sense. The more specific and detailed you can be with your product, the more likely you will get people interested.
Make it engaging
Ads should be entertaining and engaging. People don't want to hear about products they've never heard of and want to learn more about a product if it looks interesting or valuable.
If you don't believe your audience will be interested in your product, consider who they are and what they will likely buy.
Include information on how your product works or how to use it. In general, it's best to include the following information in your ad:
What it is
What it does
Who uses it
How it compares to other products in the market
When and where it's available
Sale
Bestseller No. 1
Ogilvy on Advertising
advertising
Ogilvy, David (Author)
English (Publication Language)
224 Pages – 03/12/1985 (Publication Date) – Vintage (Publisher)
How Can I Increase Product Advertising Effectiveness?
While product advertising is a proven and popular marketing method, it's only one of the many ways to attract customers. You can also try the following:
Offer a limited-time special or introductory price.
Use social media to build excitement about your product.
Hold a launch party, giveaways, or in-store events.
Create a website with photos and videos.
Use influencers to endorse your product.
Promote your product on blogs, forums, and websites.
Offer rewards for referring friends to your website.
Give discounts to customers who share their experiences on social media.
Have in-person salespeople, or a sales team, promote your product.
Sponsor trade shows, conferences, or other events. Hire a company that provides efficient accounting services to manage your expenses for these events.
Send promotional offers via email.
Offer in-store demos and in-home consultations.
Promote your business on your local community channels.
The Pros and Cons Of Product Advertising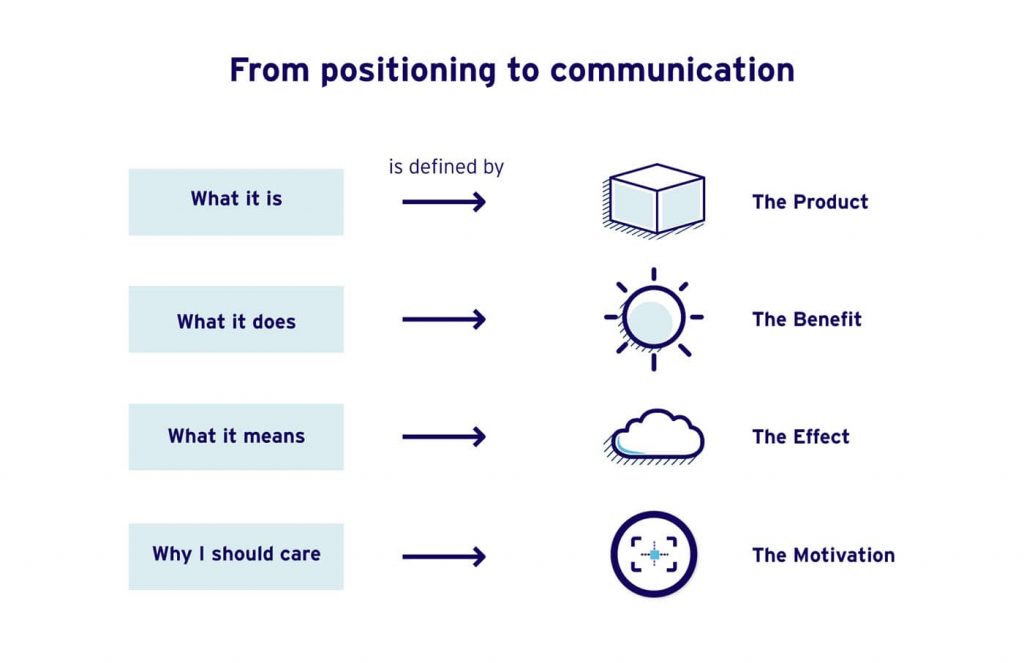 Product advertising is more than just a clever way to sell stuff; it's an integral part of why we have the internet. From the invention of the television to the creation of Google, ads and marketing have shaped our entire world and economy, and they're only getting more extensive and intrusive.
With billions of dollars spent annually on advertising, it's no surprise that some businesses are looking to take advantage of this advertising craze. But is product advertising a net positive for consumers, or does it simply push us into more debt and waste our time?
Product Advertising is a Great Way to Connect with Customers
The power of product advertising is undeniable. It allows brands to connect with customers at an emotional level. If you think about it, product advertising is just a fancy way of selling. It's an advertisement that appeals to your senses and uses colour, imagery, music, and humour.
Product advertising also taps into the emotional well-being of consumers, providing a strong, positive message. When you buy a specific jeans brand, you may be happy with the quality but also feel a sense of pride in wearing that brand. If you love the style of a product, you can feel a sense of connection with it. You may even want to buy more to keep that brand alive.
But Is Product Advertising Good for Consumers?
Product advertising has a dark side, too. Companies spend money on product advertising to create an emotional reaction in consumers. Still, this same spending often comes at the expense of the environment and other companies' ability to survive.
Some businesses claim to be environmentally conscious, but their product advertising campaigns are anything but green. In a recent study, advertisers accounted for 15% of all carbon emissions. This number is likely much higher since advertisers don't always disclose their carbon emissions when advertising products and services.
Product Advertising Increases Debt
Many consumers don't realize how much debt they get into when shopping. Spending can take the fun out of shopping and make it feel like a chore rather than a relaxing activity that makes you feel good.
It's easy to fall into debt when you buy products because you think you need them. You may not think you need a $1,000 pair of sneakers, but you may feel the need to spend that much on them if you're told it's an excellent investment.
There are many ways to avoid debt, but product advertising is one of the main factors driving consumer debt. Companies spend so much on product advertising to encourage you to spend more. The average household owes over $58,000 in credit card debt. That's because companies that advertise products convince consumers that they need these products to maintain a normal lifestyle.
When your life feels out of control, it's easy to reach for something that will help you gain some semblance of control. Spending money on a product, you don't need will only make that feeling worse.
Sale
Bestseller No. 1
How To Use A Product Advertisement For Your Business
If you're a small business owner looking to get started, I will explain how you can use an advertisement from a brand or product manufacturer for your business.
This is a fantastic opportunity to make money and reach out to your audience – it's something many other businesses are doing now! So, why am I sharing this information? It's because I want you to know that I'm on the same path, and I want to share some tips with you to help you find success too. I'm not sharing this with you to give you the answers, but to get you thinking and to help you decide what you want to do next.
But let's start with the basics…
How To Use An Advert For Your Business
Before you even consider creating content, you need to do a little bit of research. Find out what people say about the brand and how they use it. Is it being used to sell their products or to promote themselves? It might be a fascinating read, especially if unfamiliar with the brand.
There are also paid ads with specific requirements you'll need to follow. Check the requirements first, and get a feel for what kind of content they are looking for. Remember that these sites are trying to make money, so they want to ensure they're getting the most views possible. So, it might be that they're asking for more detailed information than just a photo and a description.
It's also a great idea to check the website to see how you will fit into their plans. Will you be posting content that's only available to site members? Do you have to have a large following before you're able to use the ads? It's worth discovering exactly how they're planning on helping you build your profile.
What are the Advertisers looking for?
Many people think that advertising websites are looking for the most amazing content imaginable, but that's not the case. While that is one type of content they're looking for, the truth is that they're looking for a few different things.
So, you need to understand those things and devise a plan of action. You don't want to spend your time and money on something they're not looking for because it will waste your time and theirs.
Here are the kinds of content that they're looking for…
Interesting headlines and descriptions
Content that will lead to a call-to-action
Content that will keep your audience engaged and interested
Content that adds value to the reader
Content that will add to your social media network
Content that you own
Content that is high quality, interesting, and engaging
Content that is unique and valuable to your audience
Content that's shareable and linkable
Content that is free from any copyright infringement
I'm a bit biased here, but I think these are the types of posts that will work best for you. These are the kinds of posts that will get the best results, and you'll be able to find out which ones these are by doing some research.
Where Do You Start?
If you're starting, you will need to look at the terms and conditions of each advert. These will include all sorts of details, and some are pretty common. However, you can find others you won't have seen before, so you will want to make sure that you understand what they're asking for and what they're not asking for.
Also, the good idea is to make a spreadsheet of all the ads you've looked at and the kind of content you've created. You'll need to make a note of each piece of content that you've created so that you can keep track of the performance. This way, you'll be able to tell when a particular campaign is performing well and when it's not. You can also use this to measure your success.
Types Of Product Advertising
Different product advertising has various purposes. For example, product advertising is generally used to promote products and services to increase sales and profits. 
Product advertising is often associated with print advertisements in newspapers, magazines, and television. However, product advertising is also used on the internet and other media, like billboards and radio.
Product advertising is usually associated with certain types of companies. 
These types include consumer goods, business services, and industrial services. For example, consumer goods, such as toothpaste, clothes, and food, are products bought directly by the public. Business services are those products and services provided for profit, such as accounting, consulting, and legal services. Finally, industrial services are those products and services companies purchase for their use, such as electricity, insurance, and education.
Are Product Advertisements Effective?
There is no doubt that advertising can be effective, especially if done correctly. One of the main reasons that advertising is effective is because it informs the consumer of an upcoming sale. The consumer will be more motivated to buy a particular product or service.
Another reason advertising is effective is because it gives the consumer a sense of security. For example, if an advertisement states that a product is "genuine" or "certified," the consumer will be more likely to buy it, knowing they can trust the seller.
Why Are Some Product Ads More Effective Than Others?
Regarding the effectiveness of product advertising, there is no standard, which means that one product's advertising will differ from another's. This is because the primary purpose of product advertising is to sell the product. The main factor determining an advertisement's effectiveness is the product's quality.
One of the most common ways product advertising is done is through product packaging. The package can contain a list of features, user instructions, or testimonials. If the product is cheap and of low quality, the advertising will likely focus on the features of the product. On the other hand, if the product is expensive or high quality, the advertising will focus on the quality of the product.
In addition to the product type, it is also essential to consider the advertising medium in which the product is advertised. The medium will determine the tone and style of the advertisement. The following are examples of different advertising media:
Radio advertisements
Billboard advertisements
Internet advertisements
Bestseller No. 1
Which Type of Product Advertising Is Best?
When deciding which product advertising is the best, it is vital to consider the audience. For example, print advertisements are typically only seen by the people who buy the product, which makes print advertisements the most effective form of advertising.
The same is true for radio advertisements. The general public does not typically see radio advertisements, so the people more interested in the product will be likelier to listen.
Billboard advertisements are usually placed in busy areas where people are more likely to see them. Billboard advertisements are less effective than print advertisements because the consumer is only exposed to a limited number of billboards.
Finally, Internet advertisements are most effective when the content is relevant. For example, if you sell a product on your website, you want to direct potential customers to that page.
How Can I Be More Effective at Advertising?
To be more effective at advertising, it is crucial to understand your target market. The target market is the person, place, or thing you are trying to reach.
For example, if you are selling furniture, the target market is the people living in a particular area. To increase your sales, it is essential to understand which areas are more likely to purchase furniture.
Once you understand the target market, it is essential to identify the best advertising method for that market. For example, if the best method of advertising for the market is billboards, then it is vital to ensure that the billboards are placed in the correct location.
The same is true of print advertisements. Choosing the best paper, ink, and printing techniques are vital to make a print advertisement successful. The best way to do this is to ask for feedback from your competitors.
Conclusion
This is a great place to start if you're interested in product advertising.
The best thing about this model is that you don't need to have your products to sell. This means you don't have to worry about shipping costs or inventory. You can focus on building relationships with potential clients and selling to them after they're ready to buy.
There's plenty of free information out there. And if you spend just a few minutes a day, you can earn extra cash.
Want to learn more about Product Advertising? Sign up for my weekly newsletter below!
Last update on 2023-05-31 / Affiliate links / Images from Amazon Product Advertising API