23 Digital Marketing Management Skills You Must Learn
Digital marketing has become the primary means to interact with people online. From social media to email to mobile, digital marketing is here to stay. Many marketing managers understand the basics, but they lack the skills to manage a large team of digital marketers.
In this post, we'll cover 20+ skills that are critical to digital marketing management. They're the key ingredients to creating a successful online business, including managing social media platforms, understanding search engine optimisation (SEO), creating websites, landing pages, landing pages, and mobile apps, understanding web analytics, using content and SEO to generate traffic, and a dozen other essential skills that will help you succeed. 
You can't manage what you don't measure—and these skills will help you track the results you get from your digital efforts.
If you want to succeed in digital marketing management, you have to know what your competition is doing. The only way to learn is by watching, listening, and asking questions.
1 – SEO
When looking for ways to market your product or service, ensure that your site is optimised correctly. If you do this, your website will be easier to find when people search for something on Google or Bing.
The easiest way to do this is to write content that is keyword rich. This means that you should use words and phrases frequently searched for by users. The content that you write should be targeted toward your customers. 
For example, if you sell children's clothing, your content should include words like 'children', 'baby' and 'baby clothes'. Ensure that your content is optimised to appear in the search results. If you do this, you will attract new customers and increase your company's sales.
2 – Social Media Management
One of the first things you need is to select a social media management tool you like. There are many choices in the market today. 
However, one of the best choices is Hootsuite. This tool is free for individuals, small businesses, and large organisations. It also allows you to manage multiple social accounts. 
You can post photos and videos to various accounts. It's also easy to share photos on Facebook, Twitter, Pinterest, LinkedIn, Tumblr, Flickr, Reddit, etc. It's best to use this tool with other social media management tools like Buffer, CoSchedule, Sprout Social, etc. 
This allows you to manage multiple social accounts at the same time. Some of the features of this tool include scheduling, analytics, one-click posting, hashtags, and mobile apps.
3 – PPC Campaigns
Pay per click (PPC) is an online advertising method that allows advertisers to pay Google for their advertisements' number of clicks. There are two different types of PPC:
PPC keyword bidding – where advertisers bid for keywords, so they appear when people search for those keywords
PPC sponsored links – where advertisers use their websites or affiliate sites for advertising to people on the internet
Advertisers usually limit how much they're willing to pay for each click. You'll have to think about the keyword phrases you want to include in your advertisement when you advertise. 
For example, if you're looking to sell products or services, you might want to target keywords such as "customer service," "buy a house," or "cheap insurance." If you want to advertise on the internet, you should try to find the keywords searched most often. 
The more people are searching for a particular keyword, the better chance you have of showing up in the paid search results. For example, if you want to buy a new iPhone, you probably wouldn't try to advertise for "iPhone" or "apple."
4 – Content Marketing
For the past few years, digital content marketing (DPM) has been steadily growing. Many marketers are beginning to adopt it for several reasons: 
content creation and sharing are easier than ever before, thanks to the proliferation of social media platforms; 
there's more data to analyse, allowing DPM to be more targeted and personalised; 
and there's also more demand for content, making DPM a more profitable strategy.
Content marketing is an integral part of digital marketing management, but it can be ineffective if you don't use it properly. 
Content marketers should consider some of the main things, including who the audience is, the frequency of the messages, and how the message is delivered. 
In addition to this, there are many content marketing tips to keep in mind, such as creating an editorial calendar, keeping the message simple, and optimising your content.
5 – Email Marketing
The email marketing strategy you develop will depend on the nature of your business and the products or services you offer. However, many small businesses, especially start-ups and those in new industries, will use email marketing to drive traffic and build relationships with customers, especially prospective buyers. 
To maximise your marketing message to potential buyers, you must understand the psychology of buyers and sellers. Email marketing is an excellent vehicle for connecting with your prospects, nurturing relationships, and ultimately selling your product or service.
One of the most popular email marketing tools available today is AWeber. It's the most popular email marketing service among marketers and small business owners who aren't familiar with other email marketing software. 
AWeber is so popular because of its ease of use and intuitive interface. You can add subscribers, send emails, track open rates, etc. 
In addition to being easy to use, AWeber provides detailed reports for all of its customers. These reports provide valuable information on the effectiveness of your email campaigns, allowing you to optimise your efforts.
6 – Website Analytics
Many web analytics services offer various metrics that you can use to measure how successful your marketing campaigns are. This is especially true if you're using the same service for your different marketing channels, such as social media, search, email marketing, etc. 
One metric that many marketers often overlook is user behaviour. You can gain a lot of insight into your customers and how they interact with your website by analysing their actions on the site. You can track metrics: Time spent on the page, Bounce rate, pages per session, and pages per visit.
If you're looking to increase conversions on your site, consider making the following tweaks: First, look to increase page load speed, as users who experience slow page loads spend less time on your site and are more likely to click away. 
Also, test whether pop-ups and other visual elements reduce conversion rates or deter visitors. Finally, keep testing the value of your site's content by adding new items. 
Don't forget to test the value of each element within your site, including the visual design of each page and the usability of each page.
7 – Conversion Rate Optimisation
Conversion rate optimisation has many components, and some people think it is a highly complex thing to do. But actually, it isn't as difficult as people think. 
You need to focus on the basics and build a few strategies based on those basics. By doing this, you can improve the conversion rate of your website. 
One of the most effective ways to make your site more effective is to make sure that you have a good site map. A good site map makes the navigation of your site much more straightforward. Another thing that you can do to make your site more effective is to add good content. If you have good content, you will make the visitor want to become a customer. 
Content creation is also an effective way to make your site more effective. The last thing you can do is improve your site's user experience. Make your site easy to navigate and have an easy user interface. Your site must look professional to attract visitors and convert them into leads and sales. 
Finally, it would help if you used analytics to monitor your site's performance and improve your strategy. The analytics you use should be able to show you the data that you need to make changes to your site.
8 – Mobile Marketing
We cannot underestimate the importance of the mobile web. More than 6 billion smartphones are being used worldwide today, this number is only growing. 
The explosion in mobile usage will soon reach a point where mobile and desktop web traffic will be equal. The mobile web offers the same information and services available on the desktop web, offering new opportunities for marketers and businesses. Mobile web content can be easily shared, making it a powerful platform for content marketing.
9 – Copywriting
Today's consumers are accustomed to being exposed to ads on multiple channels: television, print, radio, mobile, websites, and social media. 
And there are more channels on the horizon: voice search, smart speakers, etc. That means your copy must be able to reach your potential customers across all the platforms they're using to consume content. 
That requires a comprehensive strategy to ensure your ads reach your target audience across all channels and devices.
10 – Social Media Strategy
One way to manage your digital marketing is through social media. Many companies use social media sites such as Facebook and Twitter to get more customers. 
There are many ways to use social media to boost your business. You can use it to increase your visibility, connect with clients and potential customers, and even sell products. 
The reason that social media is so vital to businesses today is because of its reach. By posting on a social media site such as Facebook, you can reach millions of people at once. 
A post can also generate many "likes" and comments. All of these things can drive much traffic to your website. You should have a complete digital marketing plan that includes social media.
11 – Lead Generation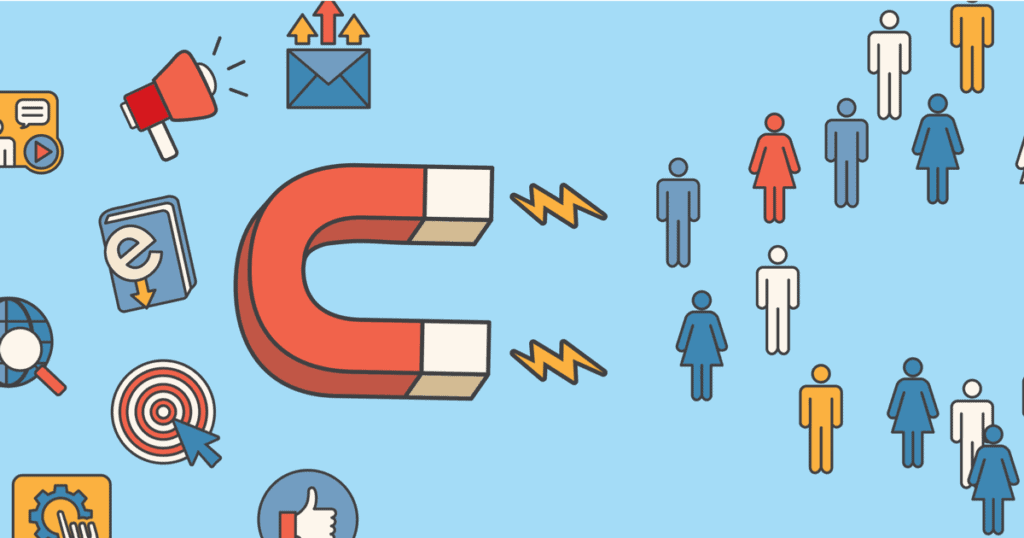 To understand lead generation in digital marketing management, one needs to understand that all marketing is based on the same fundamentals and that those who can master the basic principles of the art and science of marketing will have no problems scaling their marketing efforts to reach more customers than they could otherwise achieve.
With digital marketing management, lead generation is achieved by nurturing a lead, converting it into an opportunity, and finally closing the sale. 
Lead generation begins with a well-defined business objective that increases customer acquisition and retention. At its core, the objective is to nurture and grow leads into sales-ready opportunities that can close at a profit.
For example, a direct mail campaign might use a list of contacts to target to create new sales opportunities.
Lead generation is also a vital tool in building a qualified prospect base for market research and helping the sales team understand the potential value of a client's organisation. In essence, it's the lifeblood of marketing.
The term "lead" refers to a contact that has expressed interest in a particular product or service. The most valuable leads are the ones that can turn into a completed transaction.
Digital marketing management enables a brand to create and deliver more relevant and personalised content to each user. The goal is to engage users to share content through various social media platforms.
People are always moving in today's world, searching for information. A brand needs to create a "digital identity to engage in the digital sphere."
This is the concept of "brand consistency." Every channel and touchpoint reflects a brand's identity. A brand's online identity can be created by having a website and blog and having a solid social media presence.
12 – Webinars
This is a great way to introduce new products and services to customers. For example, you can teach a group of people about a new technology you have developed. You can even do this with the help of a computer screen that you have placed in front of you. 
A webinar is also a great way to share information with customers. If you have an annual sales meeting, you can use a webinar to deliver some tips on how to sell more effectively. 
You can even provide a link to a product or service on the screen that you are showing. As long as you know how to present the material, you can create a great learning experience for the audience.
13 – PR
If you are reading this, you have an interest in public relations. You can do PR digitally or non-digitally. 
However, digital marketing management has grown immensely in recent years. Today, more businesses turn to digital media to promote products and services and communicate with their customers. 
PR and digital marketing management create a strong connection between a company and its customers. For example, if a company wants to promote a new product or service, they would send a press release to newspapers, radio stations, and magazines. 
They would also create a social media page for the new product or service so that potential customers can see how it looks and what it does. These activities would help the company spread the word about the product and generate more sales.
14 – Marketing Automation
To use marketing automation, you first need to understand why people act and what they look for. You need to know about human behaviour to create a marketing strategy that works. 
Marketing automation allows you to personalise messages to customers. You can send more relevant emails, offers, and ads to customers that might be interested in what you are offering. 
You can also create and run campaigns, manage contacts, and make reports. Marketing automation allows you to track customer actions and see what they do on your website and social media pages.
The second thing you need to understand is what is possible. When you try marketing automation, you need to find out what you can do with it. For example, you can target specific customers by using data analysis and segmentation tools. 
You can also send messages to prospects and customers in real-time. Depending on what they do and say, you can make your messages dynamic by changing the wording. You can also run multiple campaigns and monitor performance. 
Marketing automation makes it easy to automate email, social media posting, and lead generation. This is why people need to understand how digital marketing automation works. You can use it to generate leads and nurture relationships with your customers. 
You can use it to send messages to potential customers, collect data, and create reports. You can also send automated emails to your clients, followers, and fans.
The following reason why people need to understand how digital marketing automation works is how they should use it. People need to know how to use marketing automation to get the best results. They can set up goals, track success, and measure ROI. 
People also need to know how to work with different systems, platforms, and apps to get the most out of their marketing automation. 
You can use analytics, marketing, CRM, and other systems to make your work easier and more efficient. You need to know how to integrate these systems and how they work with each other.
15 – Blogging
Blogging is a straightforward method to communicate and promote your business, but you will not get results if you don't put effort into it. If you are planning to start a blog, there are some essential things to keep in mind:
You must have a clear target audience and focus on what you want to communicate to them. What do they need to hear, and what will you say to them?
You must make sure your blog has regular and consistent content. Consistency will make your followers and potential customers feel more comfortable.
You should make sure that you post new and relevant content on your site regularly.
Don't forget to check back and update your blog every week. This way, you can make sure that you are always adding something new to your blog.
16 – Online Reputation Management
You can do reputation management proactively or reactively. A proactive reputation management technique can be done by using digital marketing management tools to create relevant, informative, and exciting content for customers. 
For example, if your company is selling shoes, you could create an article discussing the benefits of wearing a good pair of shoes. The article would encourage customers to buy shoes from your company.
Reactive reputation management techniques can be done by monitoring online reviews. Your customers write these reviews. The reviews' information can help you understand what is going on with your company. You can use this information to improve your business. 
If you see that your company is receiving bad reviews, you can contact the customer and try to resolve the problem.
The reputation of your company will determine the kind of customers you get. Therefore, it is crucial to protect the reputation of your company. 
Reputation management can be costly, so it is essential to get a good reputation management tool that will help you manage your reputation and monitor online reviews.
17 – Video Creation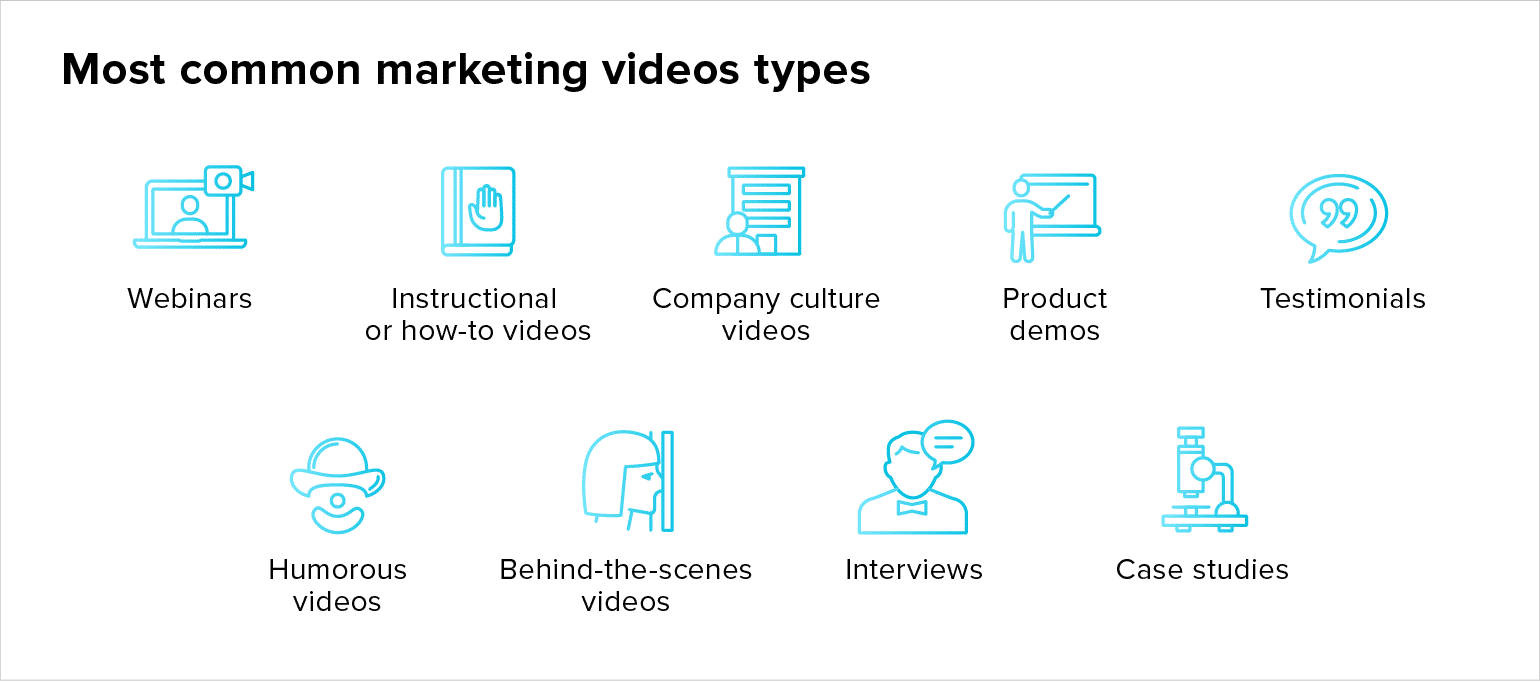 Videos are helpful because they can quickly reach a large audience. These videos don't have to be long, nor do they have to be highly well-produced. The great thing about videos is that they're an easy way to share content with everyone. 
Everyone loves seeing videos, and it's one of the reasons why YouTube is the second largest search engine. 
Another reason why people love videos is that people watch videos more often than reading articles or listening to the radio. For businesses, videos efficiently reach a large audience and get their message out there. 
The main objective of making videos is to be entertaining while educating people on a subject. People are drawn to watching videos because they're engaging and easy to follow. So, don't forget that a video doesn't necessarily have to be lengthy. It can be as short as a couple of minutes long.
18 – Link Building
When looking for backlinks, the first thing you must do is analyse your competitors' websites. See what kinds of pages they have and what kind of pages you could use to get more backlinks. 
Once you have a list of the pages, you should start working on those pages. There are many ways to build links, and you can choose whatever works best for you. 
Another thing you can do is to build backlinks naturally. That means you can get more links naturally instead of buying links from other websites. The third option is finding websites with lots of backlinks to their pages. 
They may be websites that you wouldn't usually think of, such as blogs, but that's OK. These websites have links to their pages, and you can use them to your advantage.
When you follow up with those websites with backlinks, ensure that you do the right thing and get backlinks from sites relevant to your website. You can get links from sites that offer similar products to yours. 
You can also get links from directories, forums, blogs, and social media profiles. The point is to get links from websites that link to your pages. After you get those links, you need to follow up with those websites to ensure they still have links to your pages. 
Make sure to provide content they would like to have and show them that you can generate quality traffic to their site. You may need to write guest posts for them or provide them with freebies. 
You can also share their content on your blog or social media profiles. Make sure to follow up every month or two with those websites that link your pages.
19 – Landing Page Design
One of the most popular landing pages is the landing page with a sale. Most companies use sales landing pages to collect email addresses to send their email campaigns to people who have shown interest in their products. 
These landing pages include discounts, gifts, and other offers. Some companies even offer their customers free samples or trials of their products. This type of landing page works well if you want to sell something to a customer who might be interested in buying it.
Another type of landing page is the informational landing page. This page informs the visitor about the company or organisation that created the page. 
It can be a page on the company website or another website. You can create an informative landing page to attract visitors to your website. In addition, this page will help you build trust and authority with the visitors who come to your website.
The persuasive landing page has an offer or a call to action. The offer persuades the visitor to click and take the desired action. 
A persuasive landing page will help you convince your visitors to buy something or register for something. It might be a form for the visitor to sign up for your newsletter or a form to subscribe to a magazine or newspaper.
20 – Market Research
Businesses need to be well-organised, efficient, and responsive. It is challenging to keep track of everything you need to do these days. That's why it is essential to conduct market research. 
Conducting market research involves collecting information about your potential customers, including what they want, how much they spend on different products, and their buying patterns. 
When conducting market research, it is essential that you analyse data from many sources to provide a comprehensive picture. 
You should gather information from trade magazines, newspapers, TV, radio, the Internet, and other sources. To effectively market your business, you need to understand your customer base. This requires a lot of planning and effort. The success of your business will depend on how well you plan to meet your needs.
21 – Conversion Tracking
In digital marketing management, you should track your campaign through the entire lifecycle of the customer journey. 
In addition to conversion tracking, a good CRM should offer segmentation functionality, allowing you to segment data and understand how each customer group differs. 
When used in combination, conversion tracking and segmentation allow you to provide customised experiences throughout the customer journey. For example, if a customer was in a specific state on a particular day and opted to click on a specific ad, you can target that ad to only show that day for that user. 
This makes your ads more relevant and provides the customer with an experience that fits their needs.
22 – Segmentation
Digital marketing management can be incredibly complicated, and it can take some effort to manage your customer data well. With the amount of data being created and stored by modern businesses, a company can quickly lose sight of what it should be doing. 
But when companies make good use of segmentation, they can provide a highly targeted experience to their customers. Segmentation considers factors like a customer's previous purchase history, past behaviours, and even age.
23 – SEM Tools
In SEM, we have plenty of tools available to help us with digital marketing management. Some of these tools cover the digital sphere. 
Some are available for both the traditional and digital marketing processes. However, these tools are not only used by marketers. These tools are designed to be user friendly. They're available for everyone and can help us analyse the performance of our campaign. 
This way, we can change our campaigns to make them better. It can also help us to increase our conversion rates. These tools can help us optimise our keywords and landing pages and help us with our SEO. We can also use these tools to measure the effectiveness of our content. 
They can help us create a strategy to help us achieve our goals.
Conclusion
To improve your digital marketing management skills, it's essential to have a clear picture of the overall picture of the project. That means that you must have a clear view of your objectives and be able to measure your success. 
This is where having a strong digital marketing management system comes into play. For this, it's critical to have an easy system to implement. And it needs to be flexible and scalable. 
Most importantly, it needs to provide a clear overview of all of the activities that need to happen for each project.
Want to become a digital marketing management master? We know you do. And we've compiled a list of skills that will take your skills from good to great.