8 Pro Tips on How to Work with Influencers
A successful business launch requires making the most of your marketing budget. 
To get the most value for your investment, you must spend on the correct kind of advertising. 
While traditional advertising is still a popular approach for some brands to focus their marketing strategies, you should not overlook influencer marketing's success. 
The unique, highly concentrated, and generally low-cost method can deliver outstanding results.
Here in this article, we'll discuss seven essential tips on setting up a strategy and how to work with influencers.
What is Influencer Marketing?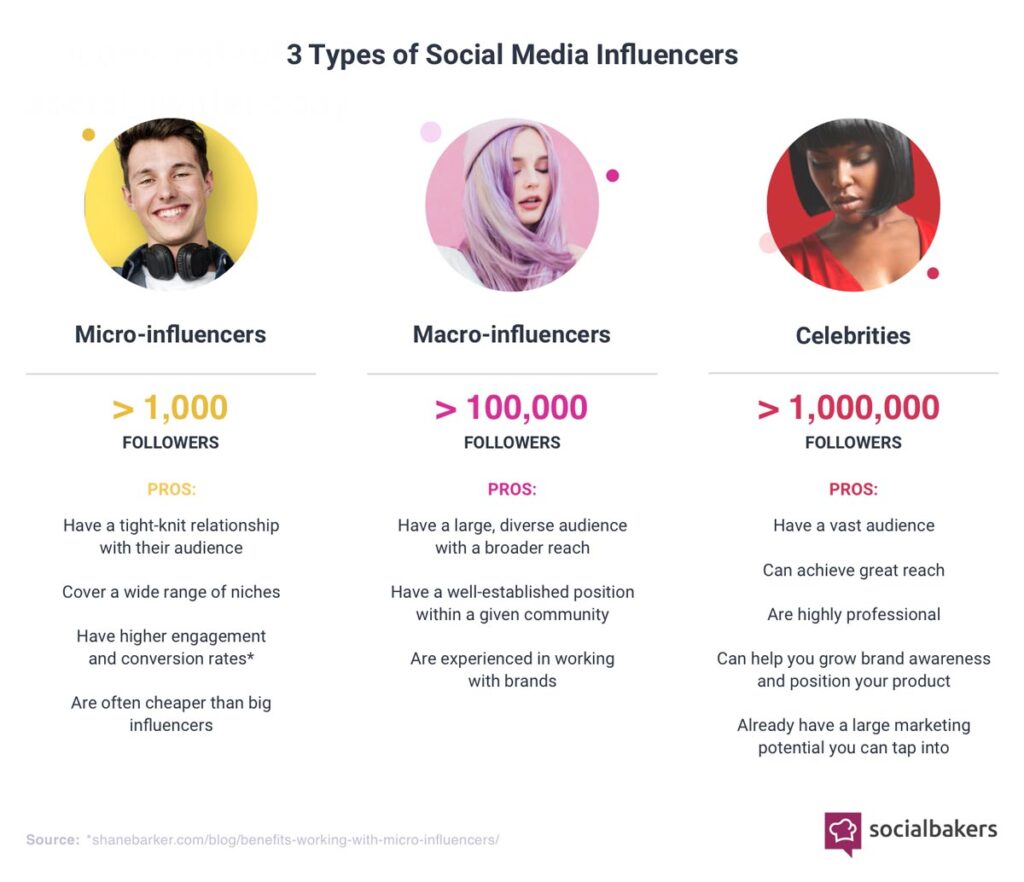 Influencer marketing is a type of paid advertising where a company or brand collaborates with an online personality in exchange for money to promote their product or service. 
It adopts targeted social media marketing and content marketing to reach a specific demographic. Even more cost-effective than huge endorsements, focusing on the right micro-influencer can yield better returns. 
Influencers have their own personality, which attracts a particular group of audiences. As a result, collaborating with them can be beneficial. 
Since their followers have a high confidence level in the influencer, their endorsement means more to them. 
They assist in creating social proof for your brand and gaining the trust of their followers, resulting in high-converting and highly focused marketing efforts that succeed. 
Why is Influencer Marketing Important?
According to research, 89 per cent of marketers believe influencer marketing is as effective as or more effective than other methods. 
In addition, the average return on investment (ROI) for influencer marketing is predicted to be $5.20 for every dollar spent. 
In conclusion, influencer marketing can help you remarkably because it is cost-effective and has a broad reach.
8 Pro Tips on How to Work with Influencers
Now it is high time we introduced the eight steps of creating an effective influencer marketing strategy.
1 – Define Clear SMART Goals
As a business owner or marketer, you should know that you have to set clear, SMART goals. 
This means that your goals should be Specific, Measurable, Achievable, Relevant, and Time-bound.
As part of your marketing plan, you should examine a variety of marketing methods. 
Search engine optimisation (SEO), social media marketing, email marketing, and pay-per-click (PPC) ads are just a few examples of advertising strategies.
Influencer marketing gives you complete control over the outcome of your campaign based on your SMART goals. 
It combines the advantages of SEO and PPC by allowing you to pick whether you want to focus on conversions, awareness, or something else. 
You can make use of targeted advertising to try to convert viewers into leads. You can also build your brand even if you have a small budget by using social media shares.
The goal of your influencer marketing campaign will determine the path for the remaining steps. 
Begin by identifying what you want to achieve to tailor the rest of your campaign appropriately.
2 – Craft Your Influencer Marketing Campaign
You can start planning your influencer marketing campaign once you've decided what goals you want to achieve. 
You can include multiple campaign styles in a thorough marketing strategy, so it's crucial to understand what each can achieve for your brand. 
For each sort of goal, there are a variety of campaign types to choose from. Here are a few of the most frequent campaign types to consider:
Sponsored Content: In this campaign style, the influencer creates content that links to your brand or is a complete ad for your business. They show your product or service to their audience and make them want to buy from you. If adequately prepared, these kinds of posts can help you grow your social media following, boost your brand identity, and drive more visitors to your website.
Collaborations: Working with an influencer can be a fantastic way to benefit from their knowledge. Influencers are aware of their target audience's preferences and interests. Working with them helps you personalise your offer to meet their needs. Because it is individualised, this ad kind is effective at attracting the attention of their target demographic. As a result, it's ideal for converting new audiences and promoting sales.
Giveaways: Giveaways are a pretty effective method since everyone enjoys getting something for free. A giveaway with an influencer is suitable for both sides since it increases engagement significantly. Participants must follow the giveaway regulations to be eligible for the prize.
Guest Posts: Informational posts on authority websites are often valuable and trustworthy to educate your audience and scale your website traffic. This makes them an excellent spot to send a highly focused message to interested in the sponsored article. Posts might be about your business or product, or service as a suggestion for your brand. They're fantastic for increasing SEO and overall industry authority.
3 – Choose a Target Audience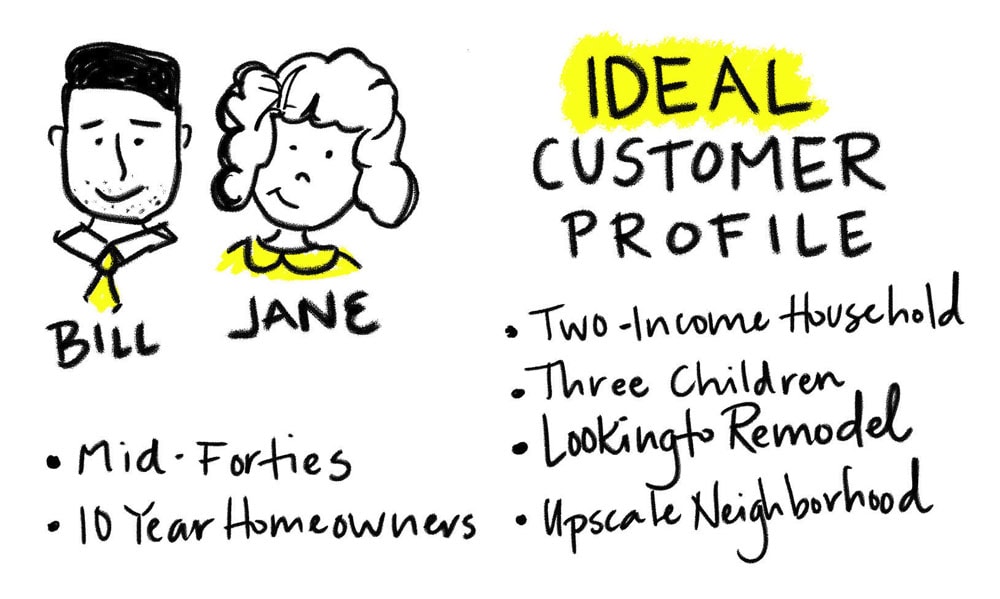 To create effective marketing content for your campaign, you must first understand whom you are marketing to. 
There is no need to say that different audiences have varying tastes in advertising because they have other preferences and interests.
You can use influencer marketing to take advantage of the personal connection that a celebrity has with their audience. 
To make the most of this, your content approach should mirror your target audience. 
When you design your strategy to ensure you're creating something that will connect with your audience and convert, ask yourself questions like:
Are you aiming for men or women?
Which age group is the best fit for you?
Are you looking for gamer, reader, or athlete candidates?
Which location is your target audience living in?
Depending on the social media platform you choose, you can use the tools to give you organic niche-relevant followers. 
If you are using Instagram, you should set up a strategy to gain more followers or use Instagram growth services and let them do the job for you.
4 – Choose the Right Niche-Related Influencers
Finding the proper influencers to promote your brand is just as crucial as targeting the right population. 
Every influencer has their style. They all produce different types of content, have distinct demographics who follow them and have varied relationships with their audiences. 
This determines the success of your marketing strategy.
The ideal influencer will be aligned with your business and thrive at the task at hand. 
A sponsored post or social media promotion, on the other hand, may reach more individuals to create a better online presence.
If you want to generate more audience for your social media account and your business as a whole, a sponsored post or social media marketing may an excellent way to do so. 
Accordingly, for the best outcomes, make sure your goal and target audience aligns with your influencer.
After having found the right influencer, you should reach out to establish a collaboration. 
If you are using Instagram as your social media platform, you can send Instagram messages on PC. 
5 – Evaluate Your Influencers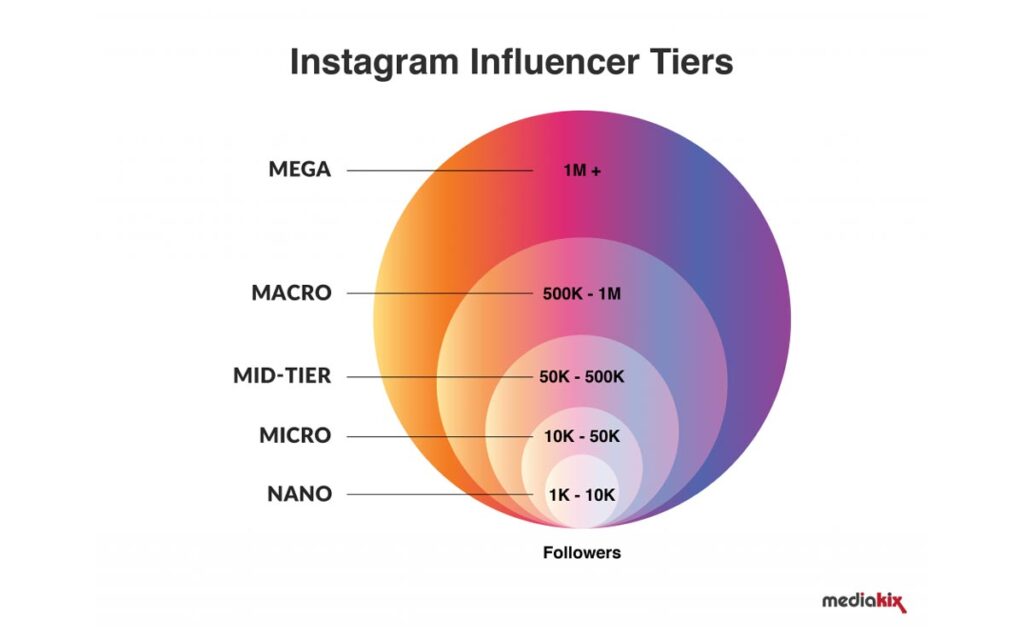 After identifying the influencers you want to work with, you'll need to evaluate them before proceeding. 
This entails researching previous sponsored deals and their success. It also entails looking into potential rival conflicts of interest. You'll need to figure out if their user base is responsive to possible adverts. 
In addition, you should make sure if the demographics of their audience is the one that you wish to reach.
Another crucial step in evaluating the potential deal is to contact the influencer. 
You'll need to determine whether they're interested, get to know their future cost, and their preferred advertising approach, etc. 
Not every prospective influencer will be a suitable match for your marketing needs.
6 – Create Captivating Content
Creating good content is an essential digital marketing technique. 
Consumers who dislike being sold items may find advertising to be a source of irritation. 
Ensure your content is valuable to your target audience to increase their conversion rates and turn them into followers on social media. 
Always remember to produce a diverse range of content, from promotional to entertaining.
The types of content you create will be determined by several factors, including your objectives, brand, target audience, social media platforms, and the influencer themselves. 
However, when it comes to influencer marketing, your content reflects not only your brand but also the people you work with. 
They don't want to risk their reputation by associating their name with any content, including the poor ones.
7 – Track Your Performance
Measuring your results can provide essential information about the effectiveness of your marketing plan. 
Influencer marketing encompasses a wide range of marketing objectives and tactics. 
Thanks to tracking metrics, there are various techniques to establish whether or not a campaign is successful.
The success of an influencer marketing campaign can be measured by website traffic, social media data, and sales. 
One part of the collaboration may be more significant than the others, depending on your marketing goal. However, the ultimate goal is definitely to see these figures rise.
Over time, traffic to your site will be a significant measure of efficiency if you're pushing a blog post-campaign, for example. 
The purpose of sponsored content is to improve social media reach and following. 
An efficient product or sale marketing should result in a higher conversion rate and increased traffic on the website.
If you are using Instagram, you can monitor Instagram activity to see if you are going on the right path. 
You can also use Instagram insights to check your performance. You may bring some variation according to your performance. You may look for an Instagram followers app to enhance your engagement as well. 
If you're on other social media platforms, you can use other AI tools to help you know your analytics after collaborating with an influencer. 
8 – Choose the Right Platform
Last but not least, you have to choose the best platform for applying your influencer marketing strategy. 
It's not a good idea to choose all social media platforms because not all of them will work for your niche. 
Plus, the money you should spend would be much more and are not perfect on every social media platform, so the result would not be desirable everywhere. 
So, to keep everything efficient and with zero percentage of waste, you need to do detailed research on finding the social media platform that suits your business best. 
How do you go about making this decision, however? 
The answer is in the demographics of your target audience and the friendliness of social media sites. 
Consider the age, career, hobbies, interests, and even geographic location of the platform's users. 
When is the Best Time to Do Influencer Marketing?
It is totally up to you to decide the best time for your influencer marketing strategy. 
However, the best time to adopt an influencer marketing strategy is right after you have released your new product or service. 
Using the influencer marketing strategy, you can advertise your product or service and find customers or clients for them. 
You find influencer channels to get your voice heard and show your new products and services to your target audience. 
Taken as a whole, you should be very organised with paid marketing strategies such as influencer marketing. 
The reason is that if you find the wrong influencers for promoting your business and brand or do the influencer marketing at the wrong time, your money is spent totally in vain. So, take each step strategically and with much research. 
Now you know how to work with Influencers
If influencer marketing isn't part of your marketing strategy, you're missing out on conversion chances. 
You won't succeed with an influencer approach if you don't have the necessary knowledge. 
We tried to teach you some steps to create an effective influencer marketing strategy in this article, hoping that you find it useful. I wish you the best of luck!
Author Bio: I am Parichehr Parsi, co-founder of SEO Builders and a freelance content creator and link builder. I currently write for Realtormate. I love reading, writing, and doing research.