How to Find and Hire the Best Graphic Designer for the Job
Every business requires the services of a graphic designer sooner or later.
While there are numerous freelance websites where you can find a decent design cheaply, decent is simply not enough when it comes to developing a brand identity and conveying your brand value accurately.
Employment rates for graphic designers are at an all-time high, and the demand keeps increasing as time goes by.
Companies are going through a wave of redesigns, and some of the brands whose logos have changed beyond recognition include Apple, AT&T, British Airways, Canon, Kodak, Lego and McDonalds, just to name a few.
Finding a professional graphic designer is one of those tasks that both startups and large businesses are putting off.
In their early days, startups often experience a palpable lack of resources, while larger companies might have the resources, they hardly have the time needed to do the necessary research.
So, how and where do you find the best graphic designer for your company?
What are some the things you should look out for in the right candidate and do you go about the hiring process?
Before we dive into the subject head first, let's go over some of the different types of graphic designers, as well as the pros and cons that come with them.
Freelance vs In-house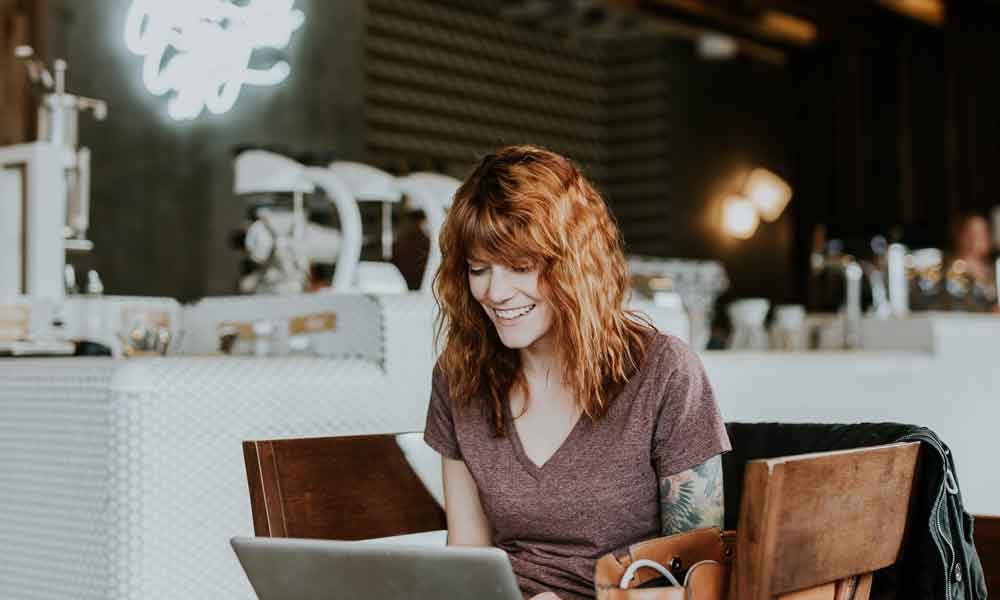 There are two main types of graphic designers: freelance and in-house.
To be perfectly honest, the majority of businesses don't require an in-house designer.
This is especially true for startups and small business who operate with nominal and often limited budgets.
In-house designers work exclusively for your brand, meaning that they will get to know your brand inside out.
They know how to create an accurate graphical representation of your brand and its values, and as an added benefit, they are always available to your company.
However, in-house designers need to be paid regardless of whether your company has any actual design work in progress.
Furthermore, they will often have a set capacity, which can become tricky when the workload becomes too high.
Freelance designers, on the other hand, are paid by the project.
You can hire them for a specific project based on their individual style and specialisation and only when and if you have any design needs.
However, a freelance designer cannot and will not be as familiar and as invested with your brand as an in-house designer would.
They require a very detailed briefing to paint an accurate picture and finding one isn't always as easy as it sounds.
Additionally, you have to consider the fact that freelance designers might not be able to join every single company meeting or worse, take on a last-minute task that needs to be finished fast.
The good news is that you don't have to pick one or the other exclusively unless you really want to.
You can have an in-house designer at all times and hire freelance designers to help out with heavy work-loads and approaching deadlines.
The option you choose will be dictated solely by your company's needs and as such, is highly singular.
Not that that's out of the way, let's discuss some of the things you should look out for when hiring a designer.
Outline the scope of your project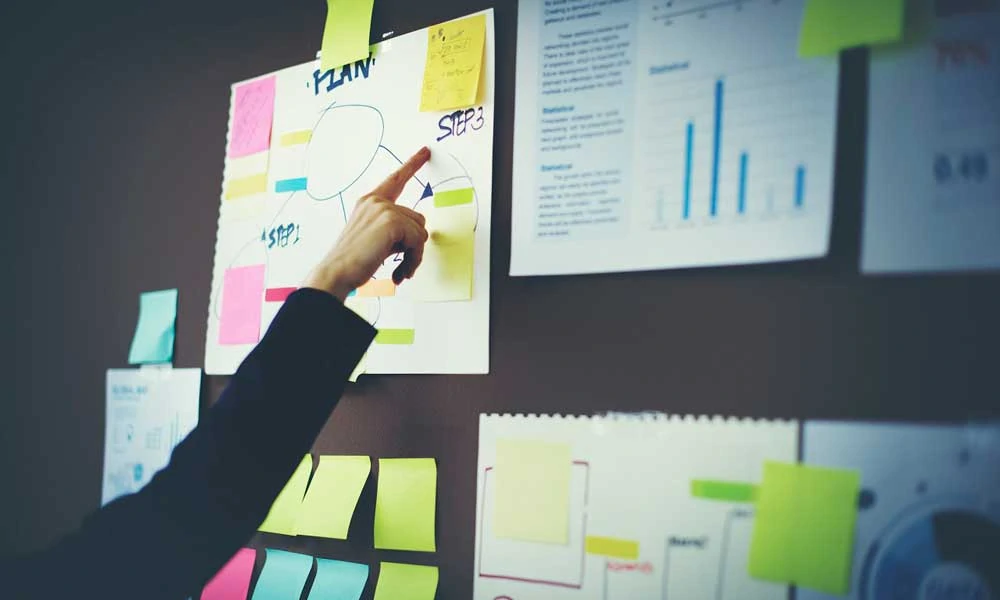 Before you even begin looking for a graphic designer, you need to specify your needs accurately.
What is it you're looking for? Do you need a logo? A website? Alternatively, do you want to develop a brand identity?
You can easily find a logo designer, but a building a website requires both a designer and a web developer.
Building brand identity is hardly a one-person job, and you might want to consider going for an agency or a dedicated team.
There's no point in hiring general graphic designers when your needs are highly particular.
Always go for specialists in their specific fields.
This ensures the quality of the final product and drastically reduces the risk of poor performance or missed deadlines.
Prepare a list of tasks that need to be accomplished, as well as a list of the services necessary to achieve them and then and only then can you start looking for a graphic designer.
Find the right type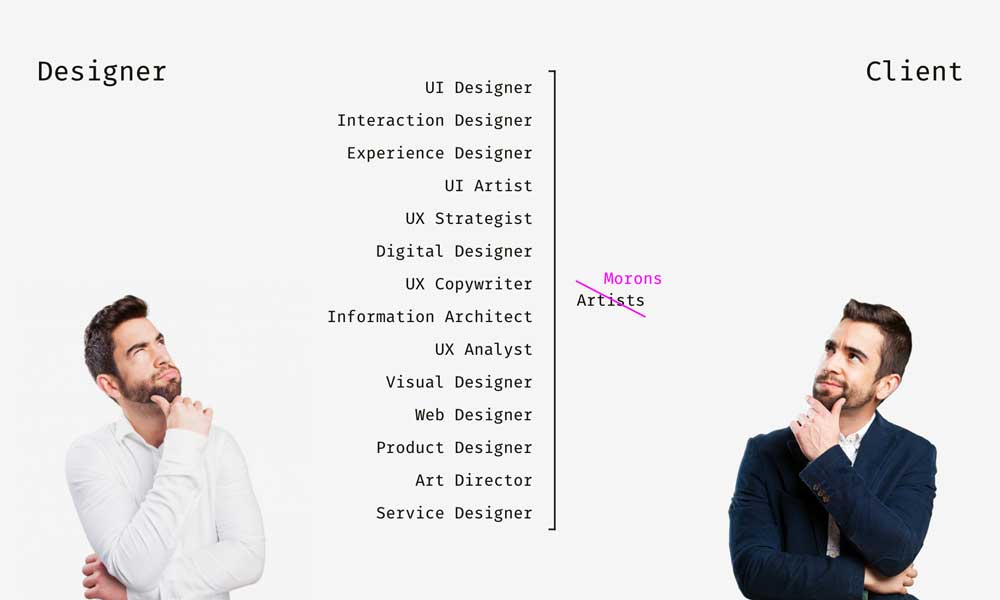 Besides the main difference between freelance and in-house designers, there are also other, more significant differences.
For example, there are:
Brand identity designers
Motion designers
Mobile app designers
Packaging designers
UX designers
Web designers, etc.
Graphic design is a comprehensive term and the number of specialities increases as both the demands, but also the tools and technologies involved change over time.
The last thing you'd want is to miss a deadline because you hired a package designer to build you a high converting website.
Know precisely what you require and search for it accordingly.
Avoid thinking about graphic design as a one-size-fits-all-type of industry and instead, know what you're looking for and have reasonable expectations.
Where to look?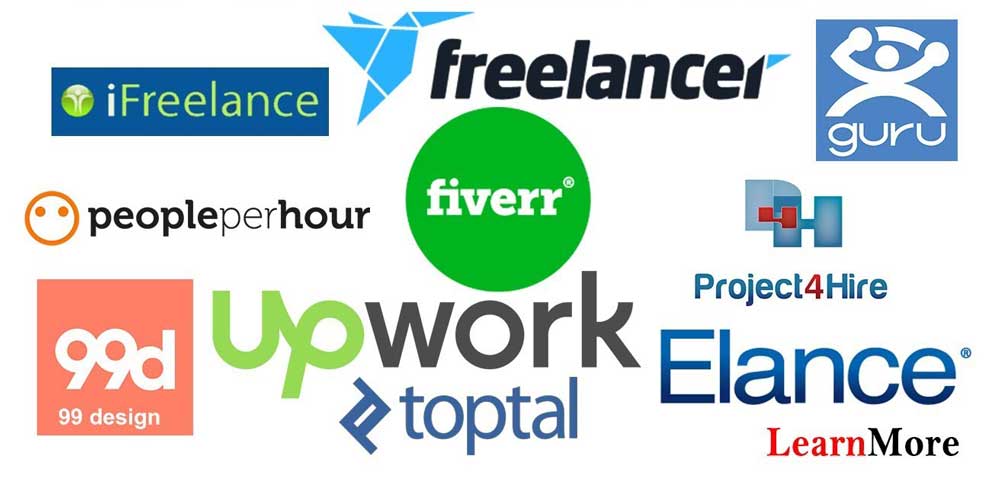 As we already mentioned, you can choose between a freelance or professional designer or look for agencies that specialise in the type of work you require.
There are numerous freelance websites to choose from that are dedicated to finding the right talent, such as Freelancer, Peopleperhour or Upwork.
Using these platforms, you can either browse through individual profiles until you find the right fit or post a job offering and get job-specific responses.
You won't, however, be able to review different works as you would, for example, with a graphic design contest.
However, you can still study their past work and go through client reviews to help make just the right decision.
One of the downsides of freelance websites is that they often cater to a wide audience and as such, don't offer a lot of design-specific tools you might need when searching for the perfect designer.
One of the positives of using freelance websites is that the majority of them are set up in such a way that protects both the client and the designer.
Usually, clients are charged upfront for the project, but the money is held in escrow until it's complete.
This way, payment can be released only if the client is satisfied with the final results and designers don't have to worry about chasing clients with invoices.
What to look for?
There are numerous articles online that go into great detail about all the little things you need to look for when finding the best graphic designer for your company.
However, in truth, there are three things you should have in mind: design portfolio, relevant experience and for in-house designers, are they a good fit for the team.
That's it.
A portfolio will provide you with the samples of work, and anything significant that isn't displayed in the collection will come up when discussing their relevant experiences.
You can also go through agency listings and find one that is capable of satisfying your professional development needs.
If you require highly specialised and otherwise professional work, then hiring a design agency is a step in the right direction.
Once you've found the right designer, it's time to set up an interview process.
You can do this in person if you're hiring locally or using a video conference service such as Skype.
Provide them with precise details and work requirements, as well as the expected scope of work and start negotiating the price.
There is no single answer to how much a designer should charge and how much a client should pay.
The price is both designer and project-specific, and it will depend on your available budget and your designer's charging rates.
Besides the rates, you should also make sure to discuss the payment terms, in case you're not using a freelance platform.
Iron out the details as best as you can to avoid the unnecessary hassle that is miscommunication.
Avoid hiring designers that refuse to provide samples, ask to be paid upfront or take a long time to respond.
Lastly, it would be best if you went over the logistics, such as a specific project or work conditions, contracts, insurances, and taxes.
A contract is there to guarantee the satisfaction of both parties and prevent any issues from arising before, during or after project completion.
It should contain the project timeline, number of revisions per project, pricing structure and terms and a confidentiality agreement, if necessary.
Taxes are usually country-specific, so make sure to go over the rules and regulations with your legal representative before filing for returns.
Finding the right graphic designer for your business can be challenging, especially when dealing with a limited budget and complex projects.
Communication between both parties is crucial, as you're hiring more than just a set of skills.
You're hiring a creative person that just might breathe new life into your company, whether it's through a simple logo, a sophisticated website or anything in between.
Author Bio: Harris Norman is a 35-year-old web developer, born and raised in the San Francisco Bay Area. Harris is also very passionate about spending time in nature, which is why he spends all of his free time hiking, sailing and mountain climbing. His design skills are admirable, which is why he's got a special place among the writers of designrush.com. When he's not running around chasing adventure, he likes to play the trombone, though not very well.