You Don't Have to Leave Home to Become a Designer: Is it True?
Nowadays, the amount of demand for graphic designers is enormous and only on the rise. Some fields demand more artistic-oriented designers. Others specialise more in branding and marketing values portrayed in proposals.
Graphic Design is one of those professions where everybody thinks they know a great deal. Or is opinionated enough to branch out enough to judge everyday top-notch designer work.
Burger King or Zara´s latest logo update, how things are laid out at your nearest H&M, or how the bus stop beside your house looks dreadful.
What makes you a novel and a graphic designer, someone professional and with the weight of experience to throw into their work and charge for an artistic job that many desire?
Would You Notice The Difference?


Many well-known brands take advantage of a logo update as a publicity stunt or a way of pushing their brand further. 
Sometimes, however, the difference is minimal or not even perceptible.
These are some top brands that have changed their logo in the past couple of years:
Coca-Cola: "Staying apart is the best way to be united" is the slogan Coca-Cola has used in this outdoor campaign launched in Times Square. In the new stunt, the letters of the logo appear farther apart than usual to reinforce the idea that it's time to keep our distance.
Burger King: The well-known fast-food chain has been one of the first brands to redesign its logo this 2021, and it has done so by returning to its origins. Following tradition, Burger King has been inspired by the logo that they used from 1969 to 1999. The new design is primarily inspired by Burger King's food, trying to recreate both the colours and shapes of the food in a more purely geometrical form.
Peugeot also aimed to join the redesigning brands and logos, seeking to enter the premium sector. The new Peugeot logo is the eleventh that the brand has had in the 171 years of the brand, and with it, it aims to return to the one it had in 1960. This time, however, with a more sophisticated and modern design.
Kia: KIA has also taken advantage of this 2021 to redesign its brand, renewing its image and slogan. With this new logo, KIA wants to demonstrate that it changes mobility, where electric cars are the real protagonists.
As you can see, many companies have taken the opportunity to rebrand or redesign their brand. 
Although one of the most visible aspects is the redesign of the logo, rebranding involves changing any area related to the brand. 
It is fundamental to know your stuff about logos, as historically, logos and branding are a core tradition that graphic designers should reference to showcase their work.
If you don't already know most of them, definitely check out and study the 100 most famous logos that have been ever made.
More prominent brands will go to a big agency, with many graphic designers, art directors, creative agents, and more. 
In many areas or related jobs that you would find inside a publicity agency, graphic design is a must. Later off, one of the fields where people start ends up as creative directors or in more critical, higher roles within a big company.
What Makes A Good Graphic Designer?
Many People Still Wonder What A Graphic Designer Does.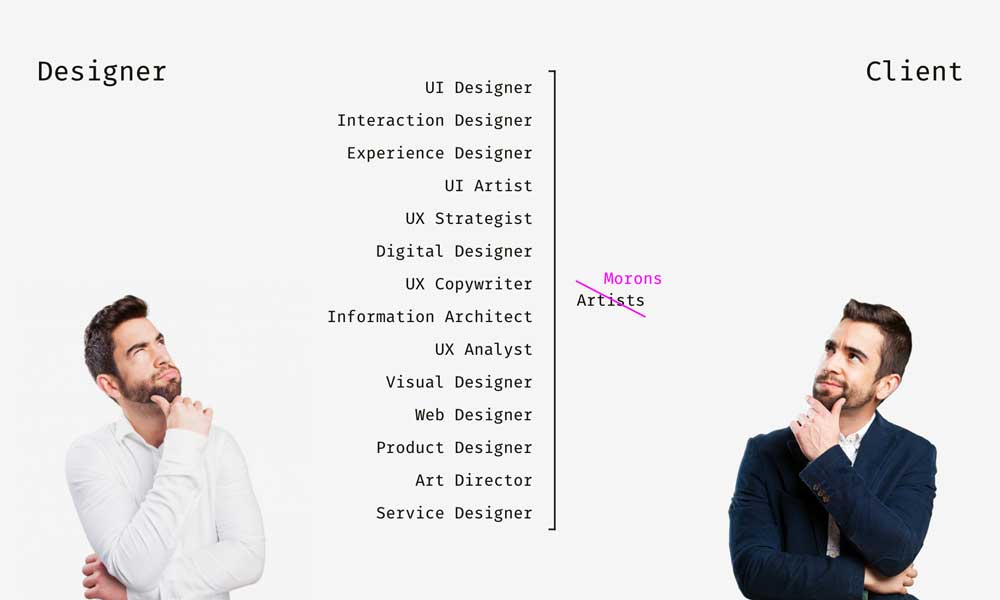 Designers can combine art and technology and communicate ideas through the use of both digital and printed images. 
They use a wide range of elements to achieve eye-catching effects in media as varied as digital media, reports, and magazines.
Something significant to keep in mind is that a graphic designer works with images, text, and calligraphy. 
Since they can create something very visual, you must choose the best typography and combine it with colours and images, thus creating spaces full of creativity. 
We could say that the main tasks that a graphic designer develops are the following:
Meet with clients or the art director to establish the scope of a project.
Advise clients on how to reach their audience.
Establish the message of the pieces.
Develop the images or videos corresponding to each project.
Choose the best colours, typographies and layouts.
Present the pieces to the art director.
Review the pieces and make any necessary modifications.
Create web pages.
As you can see, most of these tasks can become quite personal and based on personal judgment and artistic sensibility. 
Therefore, the more a designer works and gathers knowledge, experience, and criteria, the more they can charge.
What Are The Possible Roles For A Graphic Designer?
A graphic designer is a professional who communicates a message visually. 
In their day-to-day work, they solve particular challenges in terms of communication and the achievement of set objectives. 
Thus, as a graphic designer, you can work in the following positions:
Creative Director: Manages a creative team that works for a brand doing campaigns, branding, and image-related.
Art Director: Manages and coordinates the team of designers to make sure projects are delivered on time.
Art Production Manager: Manages the production of the artwork and its creation so that it is efficient and costs are reduced.
Package Designer: Packaging design.
Brand Image Developer: As the name suggests, the designer who performs this task creates the branding pieces for the brand.
Visual Image Developer: Creation of images and designs using three-dimensional images and editing.
Logo Designer: Creates the logo for the brand or company. His role is key to branding design.
Websites: As a graphic designer, you can also create a website for the company you are working with.
The Perks Of A Graphic Designer
Graphic Designer jobs are dearly sought after, as being one of the jobs on the rise that allows a lifestyle of travelling based-work, moving abroad and working remotely very quickly.
Becoming one now can be a gruelling task, having to have your work always stand out through a crowd of different designers.
The good thing is, every person has their strengths and weaknesses and being a graphic designer is personal. 
You can even study or become one from the comfort of your own home. Nowadays, there are many online resources to either get started or further improve your quality as a designer. 
From complete courses to more one-on-one personal teaching and online tutoring, you can develop skills from professionals that years ago you wouldn't even dream of getting the chance to get your work reviewed by some of them. 
Imagine getting your portfolio reviewed by the same person that has redesigned top A-list brands?
Make Sure You Stand Out
Some of the best resources are lying at your fingertips. 
Online sourcing goes a long way when you are a graphic designer, as having a well-cooked amount of fonts, ideas, and references is key to developing a good project impressing clients. 
An excellent way to get started is to get some online tutoring. You can check EduReviewer to see what options are there. 
Once you have a solid base, start growing your freelance brand showcasing your work. For this, I have put together some tips and tricks to stand out:
Showcase different kinds of projects. In your professional design portfolio, try not to include only one form of design. This doesn't mean that everything can't work together. However, it is vital to make sure that you project that a designer has created the work. Ideally, you should include a wide variety of projects in your portfolio, and all the work should flow well together.
The online format and physical format. Nowadays, most graphic designers use online portfolios. However, it is also good to create a physical portfolio for certain occasions, such as a job interview. In this sense, you can choose to create a portfolio with a magazine-style design that is easy to use and allows the client immediate access to all the most relevant projects.
Follow designer trends. Trends, techniques, and technologies change rapidly, so it is advisable not to include too old work. The ideal is to show the projects you are currently working on to show that you are up to date with the latest trends in graphic design and web design.
Work on your brand aesthetic. Once you have selected the final pieces, it is essential that you make sure that they are well related and that all of them together form your brand. You should avoid making the portfolio look like it contains the work of several designers, so the portfolio should have a clean and consistent appearance. If you need some ideas on having coherence in your brand, you can check some examples.
Pro-Tip
Once you have applied this to whatever kind of portfolio you´ve put together, make sure you get it checked out and reviewed by somebody you know who is already an experienced professional. 
If you don´t know that kind of person or are not well enough to ask for that favour, you can get more info about Wyzant where you will get qualified help.
Stay Motivated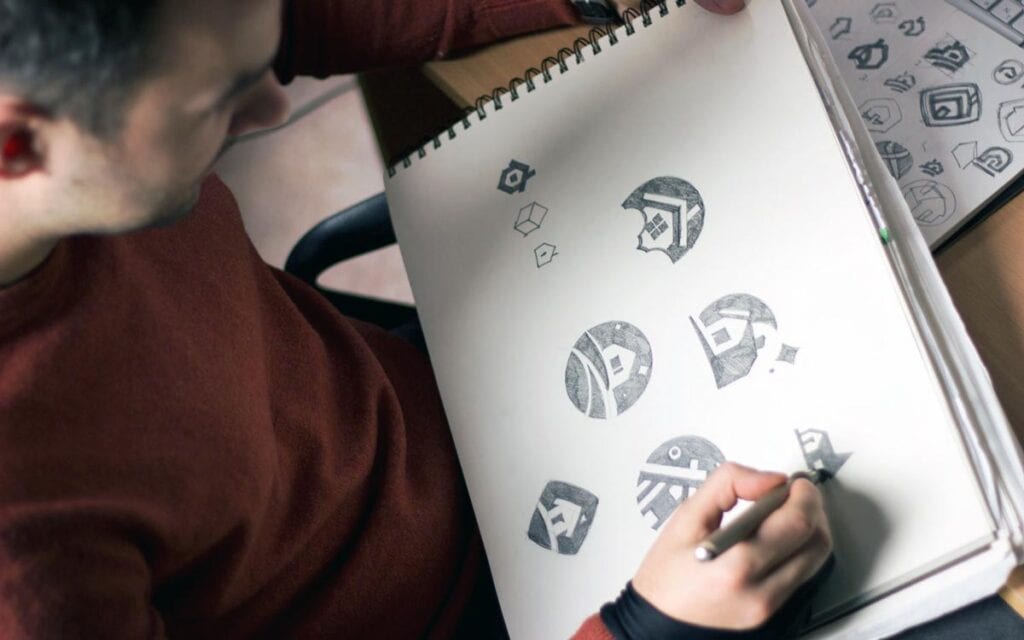 When looking up how to become a graphic designer, motivation can be an extensive topic. It doesn't just mean "wanting to do something". 
A motivated graphic designer is constantly embracing both creative and marketing sides. Becoming a graphic designer means coming up with original and unique ideas and successfully communicating them. 
That's a tough nut to crack, and after a while, you'll find yourself in a situation where you love the design idea, but it just won't "sell". This is why a 360-degree type of motivation is essential. 
You must be able to discard ineffective and unwanted designs and quickly come up with new ideas. That's what experience and tutoring will teach you.
Your motivation will shine for itself as soon as you manage to get your first job interview. 
If your potential employers are industry veterans, they will quickly and easily see if you are genuinely interested in the job that will teach you how to become a graphic designer. 
However, motivation doesn't just begin and end with the interview. After becoming a graphic designer, you will need to demonstrate your ability (and motivation) to your new employers. 
Whether it's simple entry-level tasks or some testing system, one thing is for sure, the company will keep their eyes on you, and if you faked about your motivation during the interview, and well… Let's say you're not going to be able to last long on a bluff.
Get Going!
So, to summarise, if you want to be a graphic designer, keep in mind that motivation doesn't just mean "wanting to do something". 
Motivation is doing that "something" and doing it with passion. 
It is making sure that you treat your push and grind and your personal space and psychology with the same importance as you do your skills. 
Being such an easily accessible area, where the formation is accessible for almost anyone with an internet connection, make sure you put your weight into it, and you surely will go far, whether it's working for a company that intrigues you or putting together your hall-of-fame brand, and remodelling logos for major brands.