2021 Web Development Trends Explained With Benefits and Use Cases
The trends in web development companies are powerful to drive business growth. 
In the last few years, the critical buzzwords, such as cloud migration, microservices, and many more, have already occupied the software development industry's reality and prove their value across many other businesses. 
Other web development trends continue to mature and spread out across the industries. 
This article will explore some of the web development trends and their benefits and users with cases from a web development company.
Top Web Development Trends
Web development trends are ever-changing and duly change very often to a lesser or greater extent. 
For every decision-maker in the company, it is crucial to be familiar with the trends for sustaining in the industry competition and to sharpen their skills. 
To save the company's time and resources, it is essential to offer a concentrated piece of information regarding the latest web development trends. Let us explore the leading trends.
1 – AI-first software
As per the Gartner study, a web development agency having at least five artificial intelligence projects created are more likely to grab your success for their project by 2022. 
The latest web development trends are not entirely aligned towards incorporating artificial intelligence in the existing web development solutions, but it emphasises AI-first software development engineering. 
This is specially undertaken when artificial intelligence becomes the centre point of web development design. 
AI-first web development strategy is empowered by emerging technologies such as speech recognition, deep learning, machine learning, vision, etc. The benefits of this trend are inclusive of:
Quality control: In the manufacturing industry, IoT devices can transmit data to artificial intelligence-based web development solutions to increase production efficiency. 
It can also predict the industry's machinery failures and help the website development services providers resolve the issue beforehand. 
For example, AI in the Software development Industry helps the developers to check for the bugs and errors in the software before launching it.
Enhanced service level: Distance from virtual agents can recognise or identify the measures for improving the company's sales and marketing efforts.
With artificial intelligence-backed solutions, a company can generally provide customer-oriented solutions and enhance their loyal customers' service level.
Assistance in decision making: In various fields, especially in medicine and Healthcare, artificial intelligence first software can comprehensively record and analyse the medical data and lab results to overcome the disease. 
The technology can also identify promising treatment and medications for the patients and assist the caretakers in decision making.
Case study
Applications developed with artificial intelligence-based approaches in the Healthcare industry, for brain MRI scan analysis in the study. 
These applications use convolutional neural network (CNN) algorithms and help the caretakers and doctors localise brain tumours, track patient progress, and plan the surgeries accordingly.
2 – Blockchain: a wave around the financial industry
Blockchain technology facilitates the transfer of money and other financial information without integrating an intermediary or 3rd party system. 
Blockchain technology assistance in web development and full-stack development services helps keep the finance-related records transparent and temple proof. 
The mechanism behind security measures is that data in the blockchain is encrypted, and chained with other data entries chronologically. 
This encrypted data is transferred across the work nodes instead of storing them in a centralised server. 
Due to the innovative and secure way of blockchain working, this technology is extensively adopted by various industries beyond the financial sector where it was first introduced. 
The newest industries embracing technology are manufacturing, distribution, Healthcare, and the public sector. 
In the coming few years, the blockchain industry is expected to hit $20 Billion in annual revenues. 
The benefits of blockchain technology are Inclusive of:
Data sets: Decentralised data units stored in blockchain technology prevent security attacks and other fraudulent conduct for the business. 
It also helps the best web development framework platforms to handle sensitive data, including credit histories, industrial IoT records, medical records, and many more. 
This information can be encrypted and copied to the computer systems in a network, and it also shuts off the chances of any alteration.
Smart contracts: Blockchain Technology allows developing the contracts and supports their automatic execution only after all the terms and conditions are satisfied. 
For instance, the goods and shipments are shifted once the payment is verified through the blockchain technology ledger. It helps to prevent any tamper with the contract execution.
Transparency: With blockchain technology, web development companies can easily replace paper-based processes to offer ultimate clarity with the Solutions. It can also increase the accountability of involved parties.
Case study
Walmart platform has tested blockchain technology's potential for tracing the food provenance by questioning various suppliers to upload their information in the distributed ledger and using letters tables on their products. 
This practice enables the company to trace the products with a blockchain-based system, and they can contact the supplier through email or phone.
3 – Low code development
Low code development is an emerging trend positively embraced by the top web development companies. 
It implies developing the applications directly through the visual interfaces without the coding requirement. 
It helps the developers to get access to the drag and drop pre-built components, while the app code is developed virtually and can be modified as required. Initially, the low code development trend was used as a service specialisation in a particular software kind. 
However, there is no low code platform that can allow the development of any low code applications. 
Any purpose low code applications are gaining enormous popularity due to the significant enhancements in their functions such as microservice support, future integration possibilities, and artificial intelligence/ machine learning implementation. 
Gartner's study suggests that developers can use low code applications in more than 60% of the software and website development services by 2024. 
You will explore this utility by integrating the low code platforms for startups, small businesses, or large Enterprises. The benefits of this trend are as follows:
Quick deployment: Low code applications can take significantly less time to build than hand-coded Software Solutions. These phenomena allow adhering to the strict deadlines imposed by new platforms and market environments.
Validating business idea: Low code platforms help the web development company cut down their development cost compared to the other custom software development solutions. 
This phenomenon helps build achiever minimal viable product (MVP) to check if the application idea is worth the investment and efforts.
Covering inadequate User experience resources: Low code applications or platforms provide integrated user interface Frameworks and custom-made widgets and blocks that the developers can use without having a profound User experience background. 
You can use this utility to develop a user-friendly application with proficiency.
Case study
One of the leading multinational energy solutions providers, Schneider Electric required to facilitate the business processes with various applications at the earliest possible. 
With the integration of low code application development, the best web development framework company crafted more than 65 latest applications in less than 20 months and grabbed 650+ working days on the plus side.
4 – Progressive web applications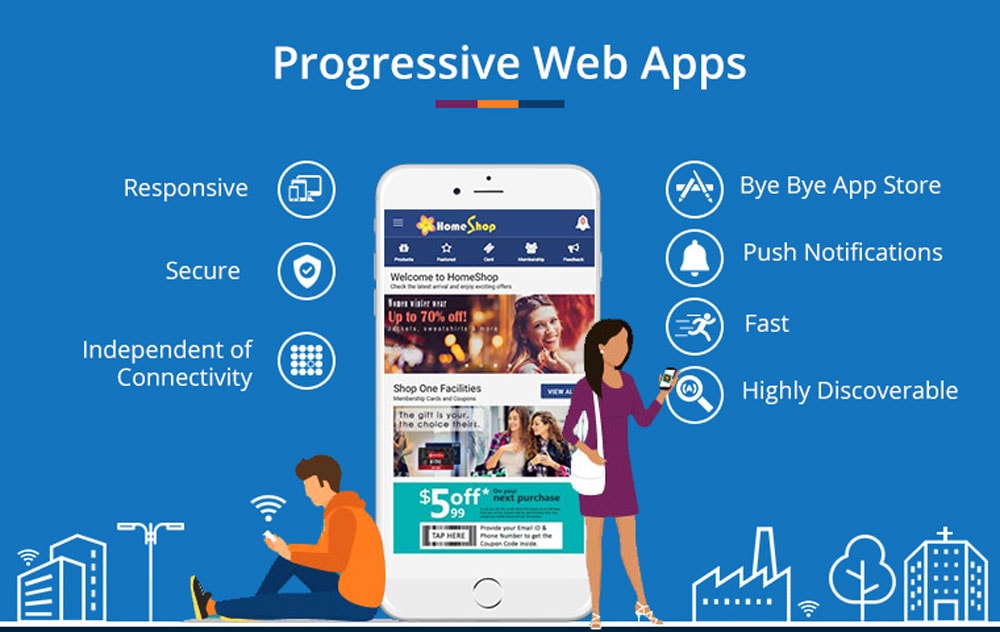 Progressive web applications refer to the specialised set of applications that can function just like mobile apps without being downloaded on the device. 
Around 93% of Gartner's survey respondents are willing to have new web applications developed by the end of the year 2020. 
The increasing popularity of this technology is leveraged by two possible benefits which are:
Smooth User experience: Progressive web applications can work three times faster than mobile web pages or responsive applications. 
Many web development companies hire dedicated developers to develop PWA to display offline content to their clients, and PWAs are also resilient to web crashes during the server load.
Reduction in development cost and time: Web applications act as an alternative to native applications, and they can also adapt to all mobile platforms and screen sizes. 
PWA technology is also cost-effective as it gives the advantages of websites and applications to users.
A web development agency can witness impressive results from progressive web applications. 
Some of the leading industries using the potential of advanced web applications are hospitality, e-commerce, social networks, and news sources. 
These are the services that require user convenience the most.
Case study 
Progressive web applications of global media company 'Forbes' easily open in 2.5 seconds on mobile devices than the 6.5 seconds for their general websites. 
Forbes has also listed a 2X increase in the average user session length for their progressive web application development.
5 – Accelerated mobile pages
This Google platform takes significant steps for enhancing users mobile browsing experience. 
The platform initially introduced accelerated mobile pages to publicity back in 2015, but now it has become one of the latest web development trends. 
It is crafted to encourage developing websites that can load instantly and work smoothly across the devices. 
Users can load accelerated mobile pages in about 2 seconds (minimum) up to 22 seconds (maximum) for the non-AMP pages. 
Google also prefers speedy websites, where the AMP pages can lead to an increase in website visibility, and it also contributes to the top positions in SERP. It means that the technology can work great for search engine optimisation services as well.
Case study
To develop accelerated mobile pages, one can make the most out of a purpose-built and fully-fledged AMP HTML open framework. 
Google has also launched a website containing detailed information, guides, and relevant tutorials. 
If you are looking to introduce the AMP trend in your web or full-stack development services, it is essential to stick to the emerging trends in the web development Industry. 
6 – Voice search optimisation and push notifications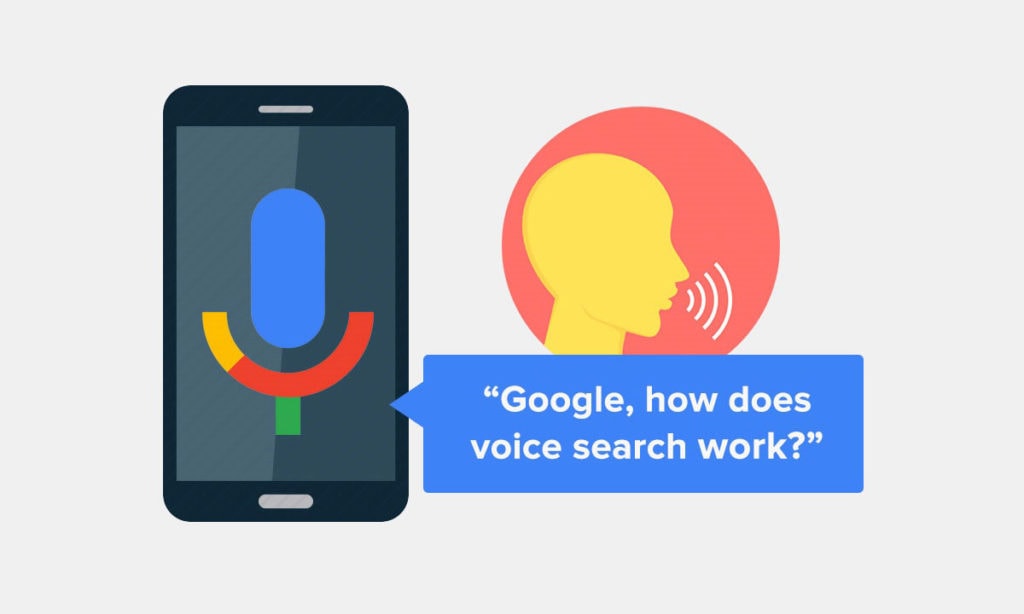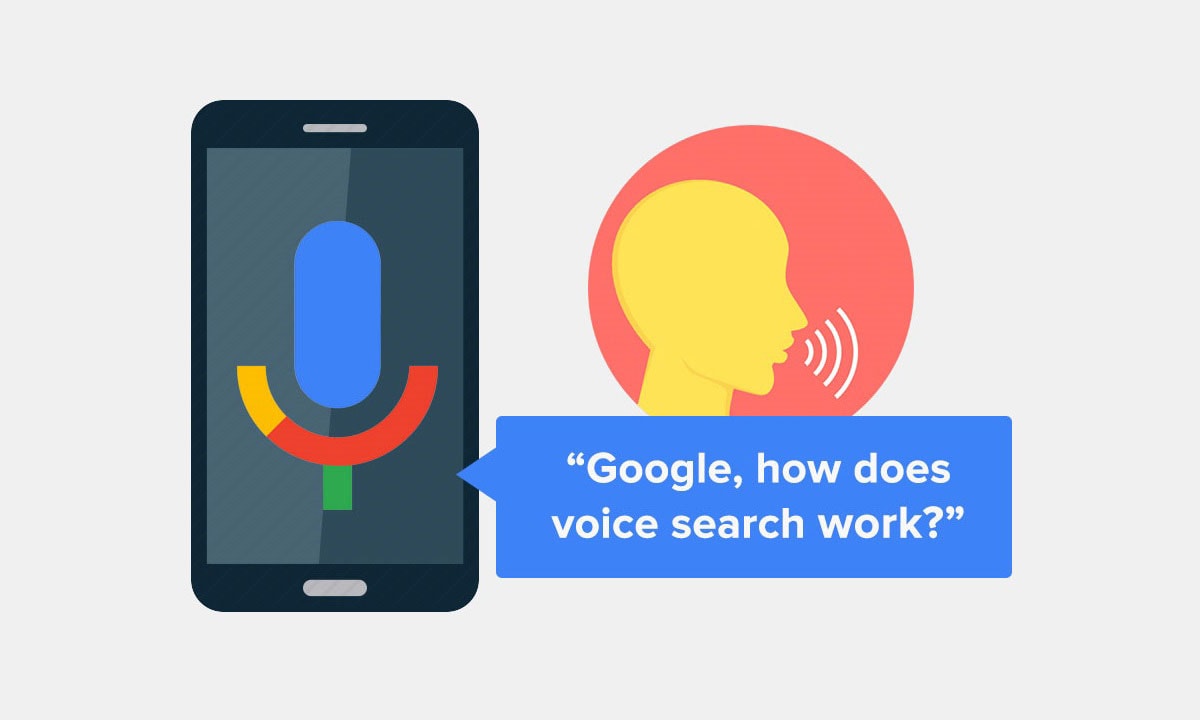 Voice search is another significant trend in web development, and you cannot afford to overlook the same. 
It is because it has a significant influence on the web and the best of it is yet to come.
Every smartphone is already equipped with a digital voice assistant (Siri for iPhones, Google Assistant for Android-based phones). (clockwise.software) 
According to the Gartner survey, around 30% of the user's searches will be made without using the screen following 2021. 
It is no surprise that there is an increase in the number of smart speakers. 
The 'Activate Outlook' also suggests that there will be around or more than 22 million smart speakers in the US. 
Consequently, the market research of voice commerce sales is also dramatically growing, and it is expected to hit the mark of $ 40 billion in 2022. 
Top web development companies also hire dedicated developers to explore the potential of push notifications for enhancing the marketing campaigns and overall User experience.
Case study
You can utilise a web Speech application programming interface to work within the voice recognition data. 
This API is segmented into two major components: speech synthesis and speech recognition. 
Speech synthesis refers to a text to speech component that allowed the scripts to the text.
Whereas speech recognition enables recognising the voice context along with responding to the user queries.
The Bottom Line
The leading web development trends follow through artificial intelligence first software, blockchain, low code development, progressive web applications, and accelerated mobile pages technology. 
The top web development companies are learning to update their web development product and services in 2021. 
It is worth looking through the latest web development trends and choosing the one suitable for your business growth. 
These website trends enable the companies to utilise their existing application users and run exactly how they can become the pioneer under the company's specific niche.
Author Bio: Tarun Nagar is the Founder & CEO of Dev Technosys, a global ranking Web and Mobile App Development Company. With 10+ years of experience in enabling then Startups which are now global leaders with creative solutions, he is differentiated by out-of-the-box IT solutions throughout the domain. He is known for his visionary qualities and adaptability to technology and trends. He is passionate as he is in every aspect dedicated to making IT simple, accessible and approachable for business enterprises.