How Mobile Applications Transformed the Restaurant and Food Delivery Industry
More restaurants are adopting mobile applications to simplify processes and provide value in today's digital environment.
Even though customers are still hungry, the way they engage with their food has changed dramatically due mainly to mobile.
A company that develops apps for on-demand food delivery app attracts more customers.
We look at the rapidly changing world of mobile applications and their relationship to the restaurant sector in this article.
Throughout this investigation, we will look at the many ways in which mobile applications connect with businesses.
We hope that you will be more prepared to operate in the digital restaurant environment we now inhabit by reading this.
Technology is making our personal and professional lives simpler. The word "technology" is responsible for the development and success of every kind of company in today's digital era.
It is undeniable that technology has a significant and beneficial impact on every company and sector, including the restaurant industry.
In this post-Covid 19 age, using technology in restaurants may help you speed up your operations and provide your guests with a better experience.
Those who do not integrate numerous technological advances into their restaurant company run the danger of falling behind their market rivals using technology to increase sales and profits.
In virtually every industry, technology is changing the way people conduct business.
What's different now?
The range of restaurant applications has continued to expand as more businesses in the sector catch on. For each stage of the restaurant service process, there are now numerous mobile food apps.
Let's take a look at some of the restaurant-focused mobile companies that have made it big to capture this sector's complete mobile integration.
On-demand food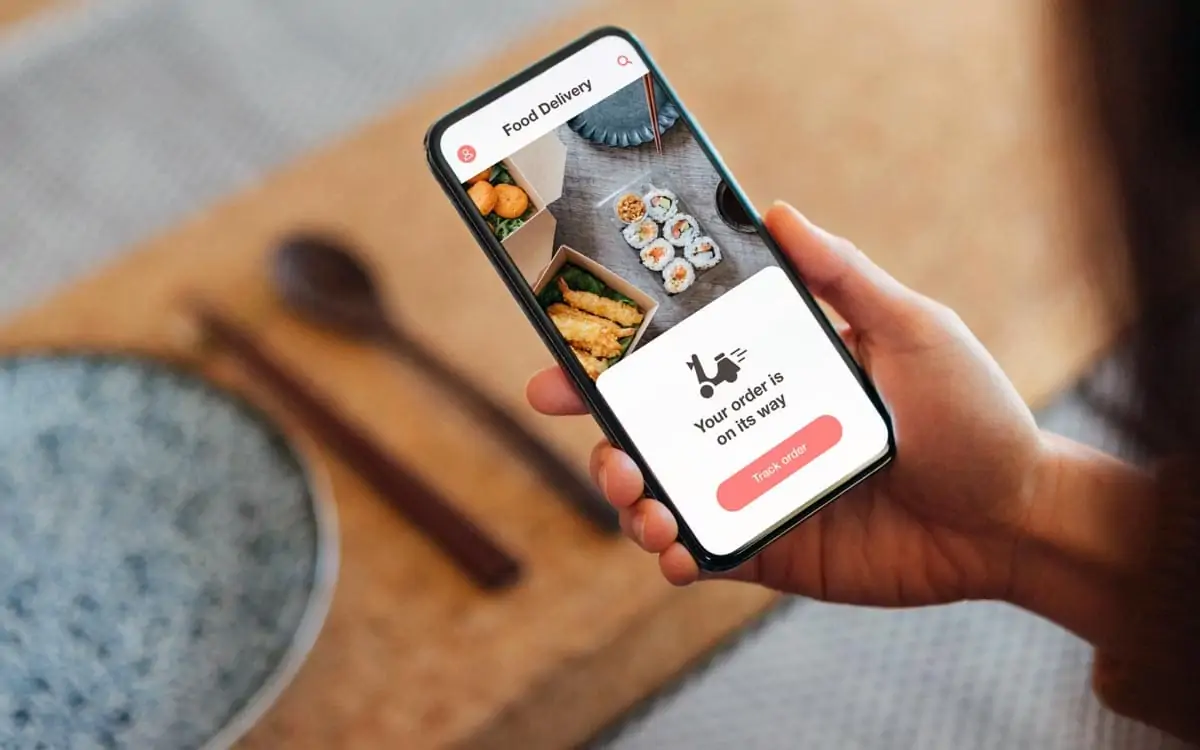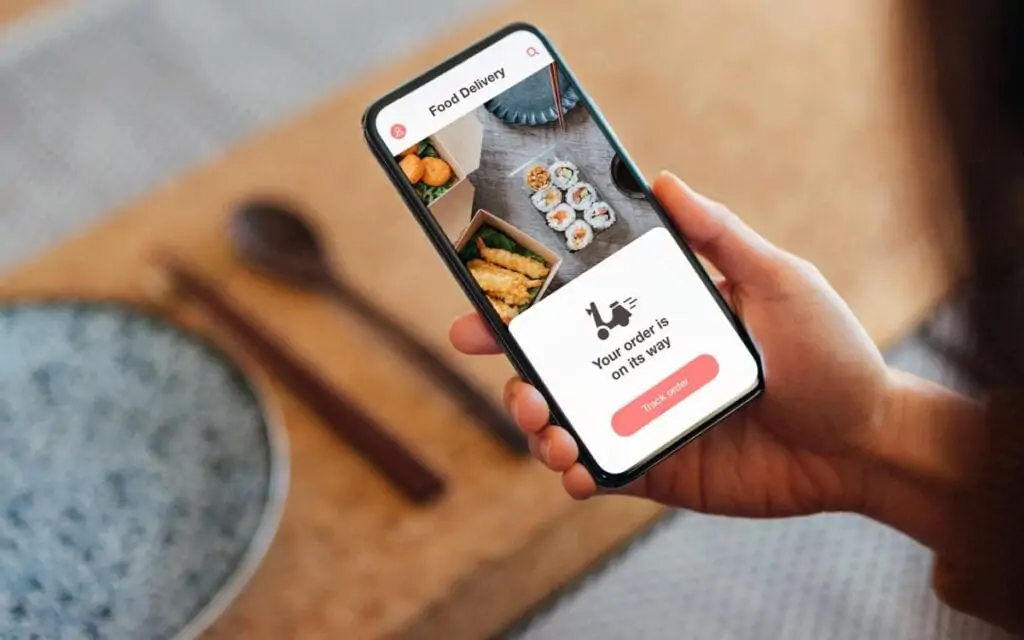 As more customers don't have time or choose not to cook at home, on-demand meal delivery applications have grown in popularity.
Their growth and services result in fewer consumers visiting the actual restaurant, the convenience of ordering online compensates for the lost orders.
This shift has proven challenging for other restaurant owners who are less tech-savvy and are not included in these apps. However, it is not always the proprietors who are to blame.
In reality, several mobile applications, like Postmates, have been fined for not obtaining authorisation from restaurants to offer them on their platforms.
This will need to be addressed as the industry moves ahead if it wants to develop via mobile applications.
On-demand smartphone applications are a fantastic method to get your name out for restaurant owners that want to attract more attention. Applications are changing the Food World.
You may even be able to add a discount for new clients wanting to try something new, depending on the app design of the business you're working with.
This will bring in new customers and raise brand awareness for the next time that consumer is searching for a restaurant.
Reservations
Reservation applications like Opentable and Nowait attempt to cut down on the amount of time it takes for consumers to eat out. Although they share the same objective, they approach it in different ways.
While Now merely queue customers so that they may come later and still be seated at the same time as if they had arrived earlier, Opentable makes it simpler to book reservations at a restaurant you wish to visit.
These kinds of mobile apps for restaurants serve a particular function in the entire process, but they are helpful for restaurant owners who want to stand apart.
For example, putting your restaurant on these apps or even going a step further and placing advertising on these mobile applications may boost foot traffic to your business.
It's all about maximising the potential of each mobile app. However, as with any significant industry shift, there has been some backlash.
Indeed, according to OpenTable's website, no-shows at restaurants featured on their app have been a significant issue.
This not only reflects poorly on them, but it may also be detrimental to restaurant owners who lose out on serving someone else.
Not only do the applications and restaurants need to adjust to their new surroundings, but so must the people who use them.
Inventory Management in the Digital Age
Previously, you manually performed all inventory management tasks, but times have changed, and restaurants now use a computerised inventory monitoring system to keep track of their stock.
You may keep a check on your inventory's current supply.
With the assistance of this system, you can also plan for large orders, arrange for food delivery, and handle in-demand products.
You may also use inventory order history to develop data-driven stock forecasts to avoid issues that arise when you have an out-of-stock scenario.
Promotes sales and expansion
Traditionally, we used newspapers, television ads, and many other forms of print media to contact consumers for marketing and sales.
With the development of technology, the whole situation has changed; today, it only takes a few seconds to reach your target audience.
You can access many consumers with only a few clicks on social media sites like Facebook, Twitter, and LinkedIn.
It not only saves time, but it also saves money when compared to conventional marketing techniques.
This is because everyone uses mobile devices. When you share information, it attracts many people who may be interested in purchasing your product or service if they like it.
Menu Boards on Computers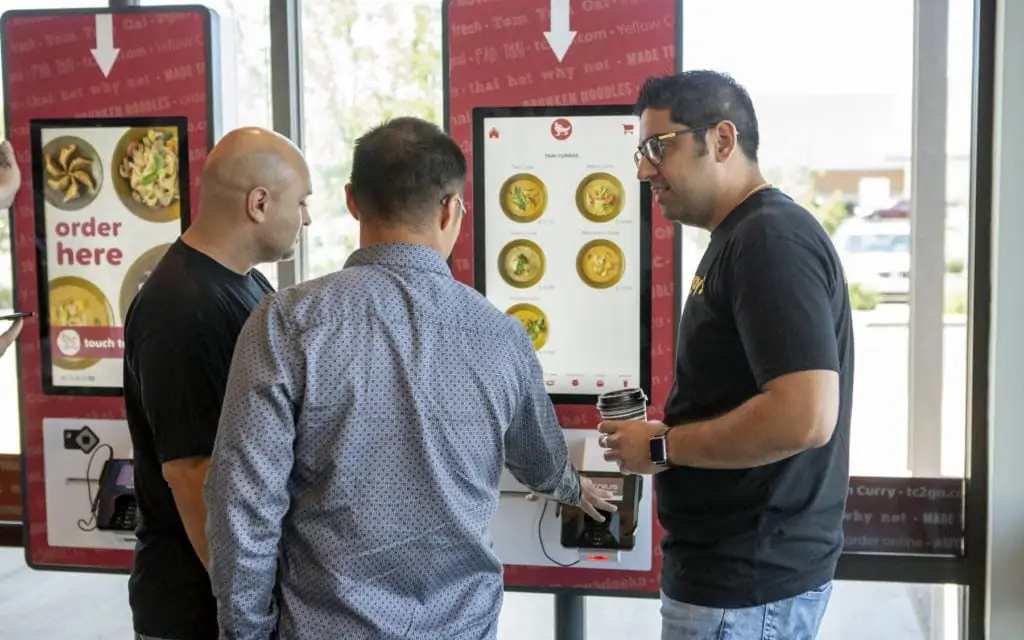 Digital menu boards are electronic menu boards that show your restaurant's menu. Everything, including menus, is being digital as a result of technological advancements.
Consumers no longer get paper menus from restaurants; instead, they now receive digital menus, which are more cost-effective and more gratifying to customers since they can see the whole menu in one glance.
The digital menu gives your clients a pleasant experience since the menu pictures are shown on the tablet, making it seem more attractive to them.
A computerised menu may also recommend food items to consumers based on their search criteria.
As a result, individuals will have a more customised experience when choosing what meal to order.
Improved Customer Service Effectiveness
You can offer excellent customer service to your clients by using technology.
Customers often have questions about their purchases and complaints about the services, which you must handle immediately if you want to establish yourself as a market leader.
Poor customer service may cost you much money, so reacting to your customers and resolving their problems is crucial to your restaurant's success.
Chatbots may be used to respond to client questions 24 hours a day, seven days a week.
Contributes to Customer Engagement
Restaurant patrons will be treated to a digital experience. They will feel connected when they can use their mobile phones to access a variety of services.
They will become more involved with your restaurant and its services if they order their meals via self-service kiosks, tablet applications, digital menus, and so on.
There was a time when client pleasure was the primary objective of enterprises. However, in today's world, pleasure is a thing of the past, and engagement is the new phrase.
Consumers are no longer interested in one-time experiences but rather in a long-term relationship that can keep their attention.
Apps for Restaurant Reservations
Online table reservations are also ushering in a shift in the way tables are typically reserved.
Customers may now go online, visit the website or download the mobile food app, and reserve a table from the comfort of their own home.
You can hire a dedicated laravel developer for the integration of advanced features.
Gone are the days when customers had to physically attend the restaurant, wait in huge lines for their turn, or engage in a lengthy telephone conversation to reserve a seat.
Reviews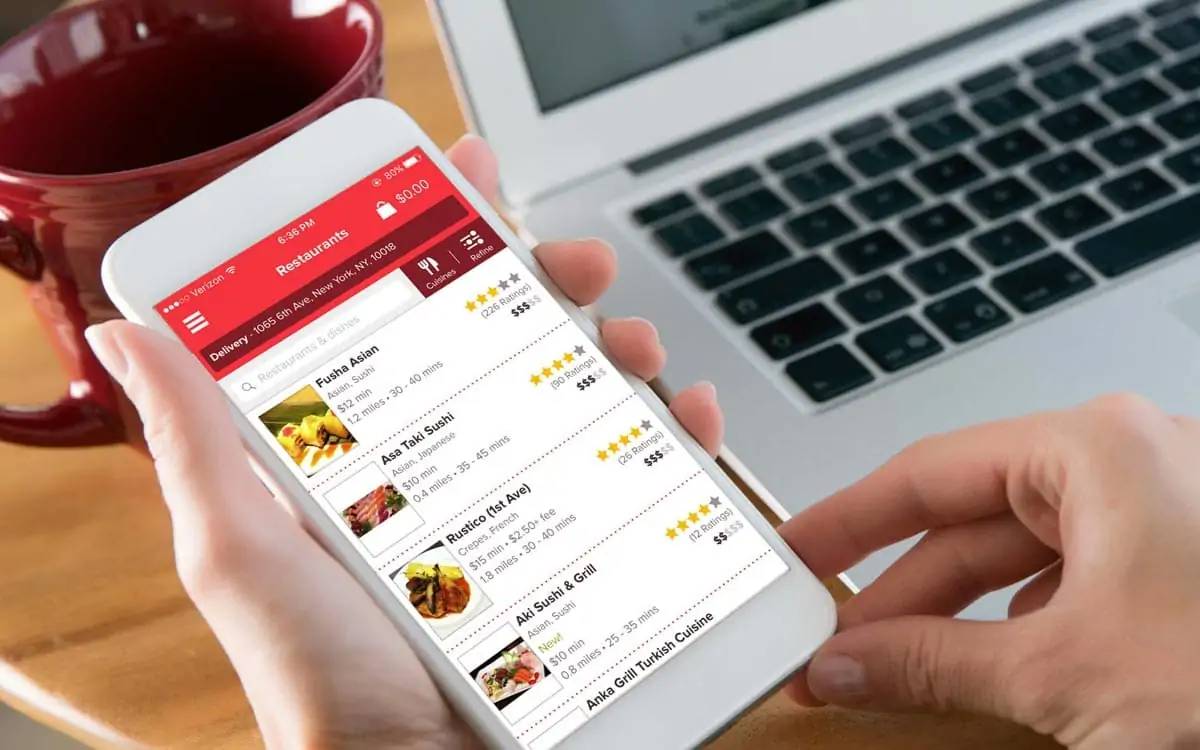 Review applications like Yelp, for better or worse, have had a significant effect on how customers engage with businesses.
Not only have review apps forced many eateries to prioritise customer service, but they've also forced many shop owners into the twenty-first century, whether they like it or not.
Restaurant operators have had to make a change toward making their presence known online since review apps became popular.
If you want your company to succeed, it's no longer enough to offer excellent cuisine.
In today's food industry, it's critical to embrace online reviews and other new technologies that consumers want you to use.
While the Yelp revolution has resulted in a greater emphasis on customer service, it has also resulted in some negative consequences.
Yelp has sued small companies for threatening them with bad ratings that may make or destroy their company.
Despite Yelp's assurances that they are trying to resolve the issue, company owners who have lost business or even closed down due to the negative ratings have been left in the cold.
This should serve as a caution to restaurant owners: you can either adapt to the business or be lost in the flow.
Make sure you're on the lookout for new companies that are attempting to defraud you.
Discount Apps
It makes it simpler for consumers to eat on a budget, which is another innovation that has changed the way restaurants operate.
This software, such as DealNews, works with eateries to attract new customers by providing discounts on their goods.
These discounts are sometimes selective depending on various variables, including time and how many consumers opt to utilise the offer.
Apps like these have altered the way businesses price their menus, considering that consumers may have coupons or discounts that they want to utilise.
Again, even modest shifts in the culture of eating out have long-term consequences that may not be evident for years.
Smaller companies, for example, have discovered that discounts may do more harm than good.
While large corporations can simply lower prices when it suits them to remain competitive, smaller businesses have discovered that discounts can sometimes cause more harm than good.
In the same way that Yelp benefits some while penalising others, restaurateurs must find a solution to these problems if they want to stay up with the rest of the market.
Restaurant applications for individuals
Individual restaurant applications are the last kind of mobile app we'll look at in this post.
These are eateries that have seized control of mobile applications and developed their own solution.
Considering the initial setup expenses and conducting mobile app developer's maintenance to keep things updated, this is a significant effort for smaller companies.
Still, as corporations like Starbucks have shown, it can be very beneficial.
A restaurant's own app gives it complete control over the process and allows for seamless integration.
Starbucks, for example, allows customers to order and pay for beverages directly from the app.
Furthermore, every Starbucks app user gets loyalty points automatically just by making purchases via the app.
Starbucks and other businesses that want to decrease customer turnover and improve retention have found this an effective strategy.
Developing your own app may be a game-changer for eateries that can do so.
Conclusion
As we can see, the widespread usage of mobile applications to simplify and provide value across the food-buying process has permanently altered the restaurant business.
As the world continues to progress in this manner, it's always fascinating to speculate on which sector or procedure may be the next to be disrupted.
Those with an entrepreneurial spirit are already looking for the next wave to ride, and a select few will strike it rich by making the right choice.
But, as they say, you'll never know unless you try, so get out there and start working on your next project.
What are the chances? In a few years, we might be writing an article like this about you.
Author Bio: Hey, I am Husain Saify, the Founder and CEO of Hackerkernel. I also like to share some valuable information about Industry. I also like to write articles and blogs related to the industry that are published on different platforms.