The Pros and Cons of Studying Design at University
Are you considering studying for a degree in design but need to know if it's right for you? 
For many people interested and passionate about design, the traditional university option can provide an invaluable experience that develops creative skills and knowledge. However, there are more than just the positives to consider – learning about the pros and cons first-hand can help you in your decision-making process. 
In this article, we'll look at both sides of the equation to answer any questions you may have about college design programmes and creative industries.
Types of Design Degrees Available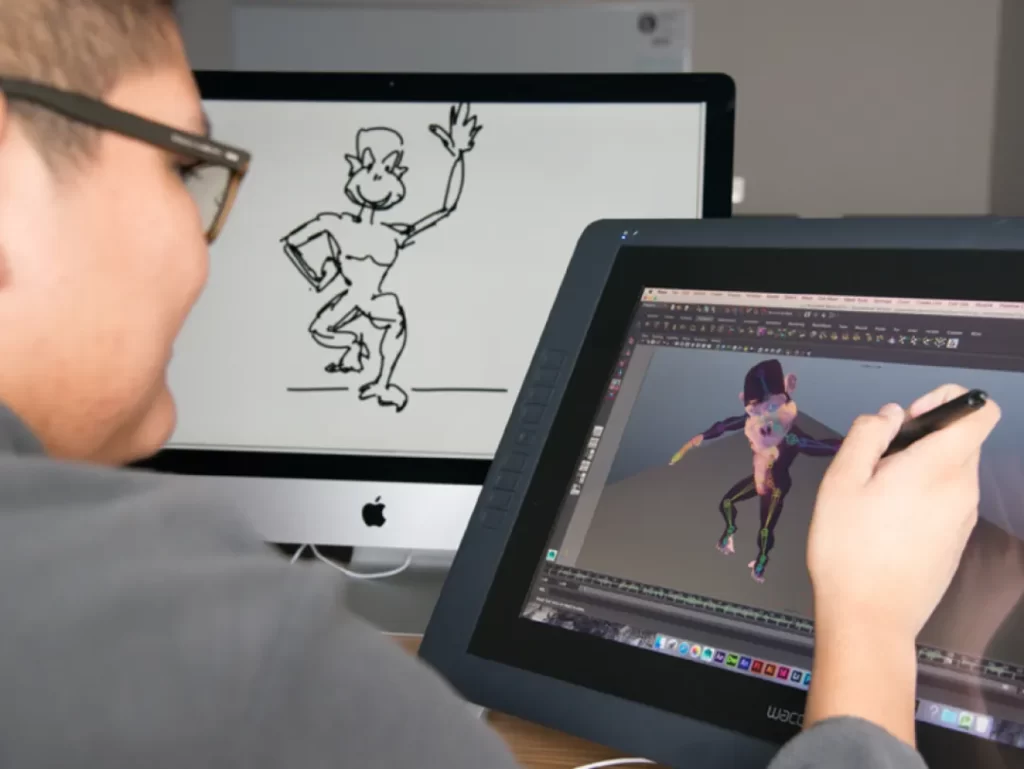 Design degrees come in many shapes and sizes. Some focus on specific types of design, while others are more general. Whether you want to study graphic design, fashion design, or a different design, you will always find a suitable degree.
The main areas of study in design are:
Architectural design – includes the creation of residential and non-residential facilities.
Interior design and landscape design – the implementation of interior design and landscape design.
Graphic design. It has many specialisations: from creating fonts and typography to visualising navigation objects and developing digital solutions.
Web design/interface design. The designer works with a team of developers, SEO specialists, UX designers, and even marketers.
Product design (also known as UX and UI design). These positions have appeared recently, but UX design appeared long before the first iPhone. This field creates an interface that meets the user's needs. It is also responsible for making the user feel comfortable with the product they hold.
Game design is a separate area responsible for visualising computer games.
VR/AR design is a new direction – working with virtual and augmented reality.
Each type of design education has its unique advantages. Which kind of design education is right for you? It depends on your interests and what you hope to do with your degree. 
Financing your Design Studies
Your education can be paid for via various options, including grants and designer scholarships. Scholarships are typically given based on merit, whereas grants generally are given based on financial need.
Finding grants and scholarships can be done in several ways. You can start by looking online or going to the financial assistance office at your school. 
 You can also look for organisations that offer scholarships specifically for designers.
Scholarships are one of the most critical and beneficial sources of financial aid available to students in any field. A good scholarship essay is essential to get funding for your design programme.
Some of the most popular scholarships for designers include the following:
Adobe Creative Academy scholarship
Art Directors Club Scholarship
AIGA Design Education Scholarship
Grafikdesigner Scholarship
With so many options available, there's no reason not to take advantage of the resources that can help you fund your education.
Benefits of Studying Design at University
Design plays a crucial role in shaping the world in various forms. It encompasses industrial design, graphic design, fashion design, interior design, and many more. By pursuing a degree in design at the university level, students can develop valuable skills, build a robust professional network, and enhance their career prospects. Let's explore these benefits in greater detail:
Skill Development: Studying design at university helps students develop a diverse skill set, including technical, creative, and critical thinking abilities. Students learn to use design software, apply design principles, and experiment with various materials and techniques. They also develop strong problem-solving, communication, and project-management skills.
Creativity and Innovation: Design programs encourage students to think creatively and push the boundaries of their imagination. Students are exposed to new ideas and learn to approach problems from unique perspectives, fostering a spirit of innovation that can benefit them in any field they choose.
Interdisciplinary Learning: Design studies often intersect with other disciplines, such as engineering, psychology, marketing, and sociology. This multidisciplinary approach equips students with a broader understanding of the world and allows them to apply their design skills in various contexts.
Networking Opportunities: Universities provide numerous networking opportunities for design students through events, workshops, guest lectures, and industry partnerships. Students can form connections with established professionals, faculty members, and fellow students, leading to valuable internships, collaborations, and job opportunities.
Portfolio Development: Design programs emphasise practical, hands-on learning, allowing students to build a diverse portfolio of work throughout their studies. A strong portfolio is essential for showcasing their skills and talent to prospective employers or clients.
Access to Resources and Facilities: University design programs often provide access to state-of-the-art facilities and resources, such as design studios, workshops, and digital fabrication labs. Students can use these resources to develop their skills, experiment with different materials and techniques, and produce high-quality work.
Career Flexibility: A degree in design offers flexibility regarding career options. Graduates can pursue various roles in advertising, product design, fashion, web design, and more. They can also choose to work in different settings, from large corporations and design firms to freelancing or starting their businesses.
Global Perspective: Studying design at a university level exposes students to diverse cultures and design philosophies, broadening their perspectives and enriching their understanding of global trends and issues. This global outlook can be invaluable in today's interconnected world, where designers often work with clients and collaborators from different backgrounds and cultures.
Studying design at university offers numerous benefits, from skill development and interdisciplinary learning to networking opportunities and career flexibility. A design degree can open doors to a wide range of creative and rewarding career paths, making it an excellent choice for students with a passion for problem-solving, innovation, and aesthetics.
Disadvantages of Studying Design at University
While pursuing a degree in design can open up various career paths and opportunities, there are certain drawbacks to consider when deciding whether to pursue this field at a university level.
High tuition fees: University education, in general, can be expensive, and design courses are no exception. Studying design at a prestigious institution often comes with high tuition fees, which can lead to substantial student loan debt for many students.
Limited practical experience: Although universities may offer theoretical knowledge and some practical experience, more is needed to prepare students for the demands of the real world entirely. Design courses can sometimes be heavily focused on theory, with limited opportunities for hands-on, practical experience, leaving graduates underprepared for the job market.
Rapidly changing industry: The design industry is evolving rapidly, with new trends, tools, and technologies emerging constantly. Universities may need help to keep up with these changes, resulting in outdated curricula and graduates with skills that don't meet current industry demands.
Oversaturation of the job market: As design becomes an increasingly popular field of study, the job market may become oversaturated with graduates. This can make it challenging for new designers to find employment or freelance opportunities in a competitive environment.
Lack of specialised focus: University design courses often provide a broad education covering various design disciplines such as graphic design, industrial design, and interior design. While this can benefit some students, others may prefer a more specialised education focusing on a specific area of interest.
Limited networking opportunities: While universities may provide some networking opportunities, they can be limited compared to alternative educational routes. Apprenticeships, internships, and trade schools often offer more direct connections to the industry and potential employers, giving students a leg-up in building their professional network.
Alternative education options: With the rise of online learning platforms, workshops, and short courses, students can now access design education from various sources, often at a lower cost and with a more flexible schedule. These options may be more suitable for some students, especially those with design experience or who prefer a more hands-on learning approach.
Opportunity cost: Pursuing a design degree can take several years, during which students might have gained valuable work experience or developed their skills through self-study or alternative educational options. This opportunity cost must be considered when deciding whether to study design at a university.
While studying design at university can provide valuable education and credentials, weighing the potential disadvantages against your personal goals and circumstances is essential. Consider alternative educational routes and carefully evaluate your career aspirations before committing to a design degree.
Advice on How to Make the Most of Your University Design Studies
University students who pursue design degrees often find the experience tremendously fulfilling, but to realise their full potential; they must maximise their educational opportunities. 
To help you make the most of your time, consider the following advice:
Utilise all of the educational opportunities that are accessible. Visit design-focused galleries and museums, as well as workshops and classes on emerging technology.
Take advantage of every educational opportunity available. Attend seminars and courses on new technologies and techniques, and visit galleries and museums specialising in design. These experiences will help you hone your craft and expose you to different perspectives on the field.
Use resources such as professors and colleagues as mentors. Talk to professionals with industry experience and ask them questions about the job market or portfolio advice; also work with other students by collaborating on projects or exchanging feedback.
Push yourself to think outside the box when it comes to creative solutions. Don't be afraid to take risks – challenge yourself and create something unique that will stand out from the other designers!
Use your free time wisely: instead of taking a nap after class, spend that extra hour practising your skills or exploring other areas such as photography or animation.
Tips for Choosing the Right Design Degree Programme
To ensure that you choose the programme that best suits your needs and goals, it is crucial to take the time to research different schools and programmes. 
Be sure to meet the faculty at each institution; find out if any of them specialise in your areas of interest or have any teaching styles that may be compatible with your learning style. 
Research the placement and career opportunities for graduates of each programme; this will give you an idea of how successful each school is in placing its students. 
Ensure you understand the requirements for the different programmes: do the courses have the least GPA or portfolio requirements for admission? 
Talk to current students or alums about their experiences on the programmes; this can give you invaluable insight into what it's like to attend each school individually! 
By researching institutions and understanding what different programmes offer, students can decide which best suits their educational needs!
How to Get Your First Job While Studying at University?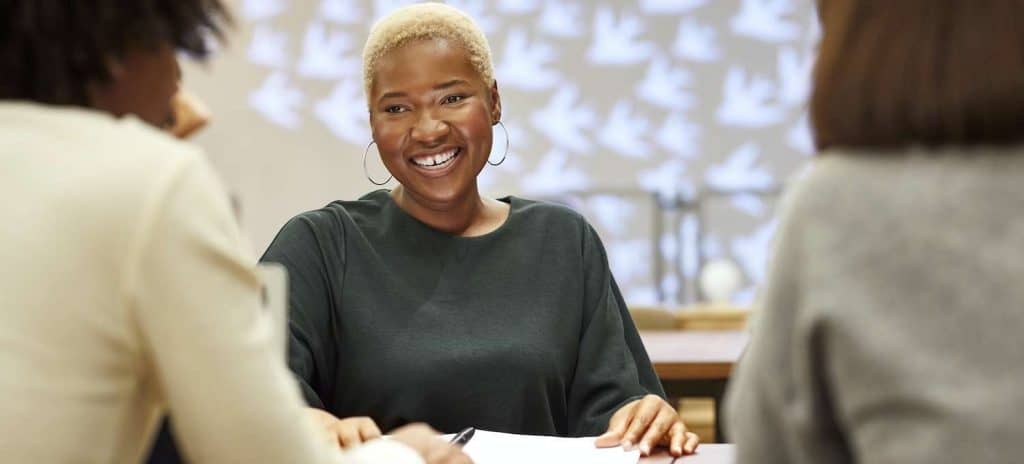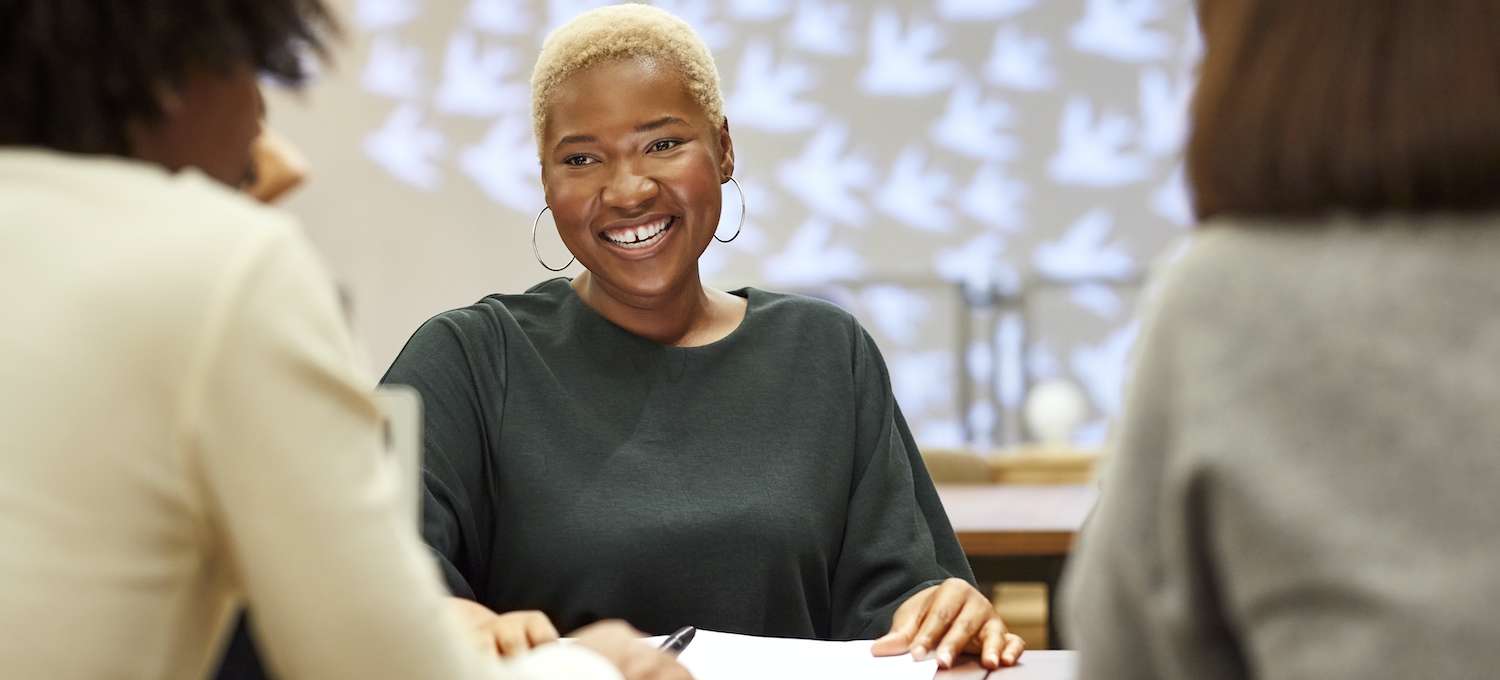 Soft skills of a designer that are important for employers
Technologies are developing very quickly, and the knowledge we have acquired is quickly becoming outdated. That's why an employee who can learn quickly, adapt effectively to new conditions, and find non-standard solutions is valuable. And, of course, the entire project's success often depends on teamwork. 
So let's take a look at the vital soft skills for designers:
1 – Communication
This is where it all starts. In this case, we mean the ability to express thoughts and formulate ideas clearly and understandably for the team. If a designer doesn't know how to do this, all processes are delayed, misunderstandings arise between people, and time is lost on the project. Abroad, this is taught at school, but here you have to catch up on your own, in practice, and demonstrate it at the interview.
There are many books, lectures, and blogs on this topic. Speakers at business schools are especially good at talking about it, so you should improve your English to find good resources. We have a separate class with students on communication, discussing the types and channels suitable for a particular case. At the same time, it is worth developing empathy to find the right solutions depending on the situation. And, of course, practice helps the most when we analyse the effectiveness of our communication and the results after working together.
2 – Teamwork.
You can only afford to be a bad team player if you run your own business or work as a freelancer. No one wants a team member who doesn't know how to interact with others. And again, this should be done effectively. If you're not working together effectively, it's possible that one of you is not interacting well with the others.
To get an idea of your teamwork style in advance, during the interview, they ask: what would you do in a hypothetical situation? My students work in teams from the first day, and then these groups mix so that everyone can be a leader and see how they work in another section. After that, I give feedback on how to improve a particular skill that caused poor teamwork.
It's crucial to distinguish whom we consider a team. Firstly, other designers work closely with us; secondly, the rest of the staff from different areas, including developers, product officers, analysts, etc. The most important thing for your success is to remember that everyone here is working toward the same goal. If there are disagreements in the team and both designers come up with different ideas, try to avoid proving each other wrong but think about how to combine these ideas and, perhaps, create a third, completely new proposal. This is not easy to achieve, but it is possible if you constantly monitor your actions and results and analyse them.
3 – Critical thinking
What is critical thinking for a designer in the first place? At the very least, it means not insisting on an idea until you are sure. You need to base your decisions on the data you collect to do this. This helps to avoid making hasty decisions because no one can be an expert in everything. Big companies don't want to lose money or risk their product because of someone's limited choices. Google, for example, has a separate test to check this skill, which is kept secret until the interview stage.
Developing critical thinking means constant self-reflection and analysis of previous decisions. At the same time, you need to have enough situations to test this skill. Courses are a great opportunity because you must constantly apply this quality while working on several projects. In addition, a large amount of practice in a short period helps you improve your skills faster and make critical thinking a part of your professional life.
4 – Problem-solving 
Every project faces challenges. They are also an opportunity to demonstrate previous skills. Here, we are talking about a set of human behavioural reactions: panic and do nothing to solve the problem, or quickly gather yourself, think about it and offer several options.
There is no particular school or university course for soft skills. In this case, it is best to follow the example of the team leader: follow his decisions and learn from his experience. Then, over time, you will realise there is nothing wrong with the problems and see how to fix them.
5 – Leadership.
The last but essential skill can only be achieved with all of the above. It is the result of much work and great effort. And to begin with, we need to distinguish between levels of leadership.
The first level is positional, when leadership involves being in a position, and the team follows orders only because of the "title".
The second is when people like working with their leader, so they take on their part of the work.
The third is when people are motivated by the leader's contribution to the company in the past and know that they have a good specialist and organiser in front of them.
The fourth is when the team feels grateful for the contribution to their work. This is one of the highest and most accessible levels of leadership.
The fifth and final level is authority, when we don't know them but respect their contribution to the profession. 
For example, designers can be the founders of the Nielsen Norman Group: we are ready to follow them, read their books and apply their methods even without knowing them personally.
Finally, in the context of leadership, business looks at how effective our work is, and teams look at what we have done for them and the company as a whole. Initially, we may belong to the first level of a leader, but over time, we can grow and move away from this story. The main thing is to understand what exactly needs to be done for this.
6 – Visual Communication
Visual communication is a critical skill that every designer must master to convey ideas and concepts through visual mediums effectively. It is the art of translating thoughts and ideas into visual representations, such as sketches, illustrations, diagrams, and other graphic elements. Mastering this skill is crucial for designers, as it enables them to communicate their concepts and opinions in a manner that is comprehensible to clients, colleagues, and other design team members.
Visual communication is particularly vital in design for several reasons:
Clarity and understanding: Presenting ideas visually allows for a better experience among team members and clients, fostering a smoother collaborative process. This clarity can reduce misunderstandings and streamline decision-making.
Engaging and persuasive: A well-executed visual representation can be more exciting and compelling than a verbal or written explanation, capturing the viewer's attention and making a lasting impression. This can be particularly important when pitching ideas or presenting design proposals to clients.
Universal language: Visual communication transcends linguistic barriers, enabling designers to convey their ideas effectively to a diverse audience. This is particularly beneficial in multicultural or international design teams, where language barriers pose a challenge.
Efficiency: Visual communication can often communicate complex ideas more quickly and efficiently than verbal explanations, saving valuable time during the design process. This efficiency can lead to faster project completion and better overall results.
To excel in visual communication, designers must develop several critical skills:
Drawing and sketching: The ability to create quick, rough sketches can be invaluable for exploring and sharing ideas with others. Practising and refining drawing skills can help designers express their thoughts more effectively.
Digital illustration: Familiarity with digital illustration tools, such as Adobe Illustrator or Sketch, is essential for creating polished, professional visual representations that accurately convey design ideas.
Diagramming: Creating clear, concise diagrams can help designers map out complex concepts, workflows, or user experiences. Developing diagramming skills can significantly enhance a designer's ability to communicate visually.
Visual storytelling: The art of telling a story through visuals is essential to visual communication. Designers must learn to create a narrative with their visuals to help convey their ideas and engage their audience.
Presentation skills: Finally, designers must be proficient in presenting their visuals in a compelling and accessible manner. This may involve creating slide decks, arranging visuals logically, or using multimedia elements to enhance their presentations.
7 – Time Management
Effective time management is a necessary skill for designers, as it plays a crucial role in their ability to meet tight deadlines and deliver projects on time. In the fast-paced design world, deadlines are often stringent, requiring designers to be adept at organising their work schedules and prioritising tasks efficiently.
To excel in time management, designers must develop techniques to optimise workflow and maintain productivity. This involves breaking down projects into manageable tasks, setting realistic goals, and allocating appropriate time to each project phase. By doing so, designers can systematically work towards meeting deadlines without compromising the quality of their output.
Additionally, successful time management in design requires adapting and re-evaluating priorities as circumstances change. Designers must adjust their schedules flexibly and reprioritise tasks in response to unforeseen challenges or evolving client requirements. This adaptability ensures projects are completed on time and according to specifications.
8 – Organisational Skills
Organisational skills play a vital role in the success of designers, as these professionals frequently handle vast quantities of information and data. In the fast-paced design world, maintaining a high level of organisation is essential for managing various aspects of a project, including deadlines, resources, and client communication. Designers with excellent organisational skills are likelier to deliver work that meets or exceeds expectations while minimising errors and inefficiencies.
To keep track of all relevant information and data, designers must develop effective systems for managing their work. This may include utilising digital tools like project management software to streamline tasks and maintain an organised workspace. Additionally, effective time management and prioritisation of tasks are crucial components of strong organisational skills. Designers who can efficiently allocate their time and energy to the most critical tasks are better equipped to produce high-quality work and satisfy their clients' needs.
9 – Computer Skills
In the modern era, computer skills are crucial for success in virtually every profession, and design is no exception. Designers today rely heavily on computers and digital tools to craft their designs and communicate with clients, collaborate with team members, and oversee projects. Consequently, it is of paramount importance for designers to develop strong computer skills and master a diverse range of design software programs.
Designers harness the power of computers to breathe life into their creative ideas, transforming them into visually stunning and functional designs. They can refine and perfect their work using advanced software and applications, making it ready for presentation to clients or integration into various projects.
In addition to utilising these tools for design purposes, designers must also be adept at using computers to facilitate effective communication with clients. This often involves crafting professional emails, engaging in video conferences, sharing design drafts and revisions, and exchanging real-time feedback. These essential communication skills enable designers to better understand their client's needs and expectations, ensuring a smoother and more productive working relationship.
To Conclude
Studying design at university may not be for everyone, but it can still provide countless benefits. It allows students to gain a wealth of knowledge and skills that can be used in their future careers. 
They learn how to create creative and attractive designs, work in a team, communicate, and conduct research – all vital ingredients for becoming successful professionals. Those interested in pursuing a career in design should consider enrolling in a university programme to gain this valuable education. Not only will it provide them with the necessary theoretical background, but it will also open doors of opportunity that would remain open with such a degree. 
Whether you pursue a formal design education or continue to develop your craft by taking courses online, you should strive for excellence every day – because your success as a designer will ultimately depend on the effort you put into it.
Last update on 2023-05-31 / Affiliate links / Images from Amazon Product Advertising API