Top 10 Best Fonts for Logo Design and Branding
Typography is the craft of endowing human language with a durable visual form. 

Robert Bringhurst
Design is all about making that first impression so that you can capture the viewers' attention and have a sure-shot at following them as a lead for your business conversion. 
Your design matters, because it can reflect how you and your brand carry out their business, and ultimately how your clients and potential customers see and feel about you. 
Logos make up for maximum visual impact, and they can form or distort that initial impression that we just mentioned above. 
Your Logo design is as important as your online marketing presence. 
Hence, investing in the best resources that can help you with a great Logo design is a crucial step. 
Since Logos are all about the choice of the right font, you must always make sure that you choose the best fonts out there for getting your ultimate Logo design. 
Choosing the right typography from all the existing myriad font options can help to tell your brand story and amplify the impact of your logo. 
Choosing the wrong one can, well, make a blunder or make your logo a laughing stock. 
Therefore, picking the right font for your logo is essential, so be sure to spend some time selecting the perfect one for your brand.
How to determine which are the Best Fonts for Logo Design
Well, that's a great query if you thought about it. 
With so many fonts to choose from and each of them having their unique impression, there should be a definite font style that speaks of your brand and its image. 
It is best to choose a modern and minimal font that carries a classic feel to it because we all want our Logos to be ever-trendy.
You must understand that your Logo design will always be composed of 1-3 different fonts. 
Any more than three fonts are going to kill the charm of it, making it look cluttered and maybe hard to comprehend. 
However, this will also depend on the amount of text that you are looking to incorporate into your Logo design. 
If you are not sure, the ideal way to go about is by choosing one font for your primary brand name and another font for additional supporting text, such as your brand tagline or its description.
Next up, it is vital to understand the concept of accurately pairing up individual logo fonts and letting them merge into a single logo design in such a manner that it all comes together like one complete picture, i.e. your final logo. 
It would help if you chose fonts that complement the composure of each-other and yet come across as very impressive.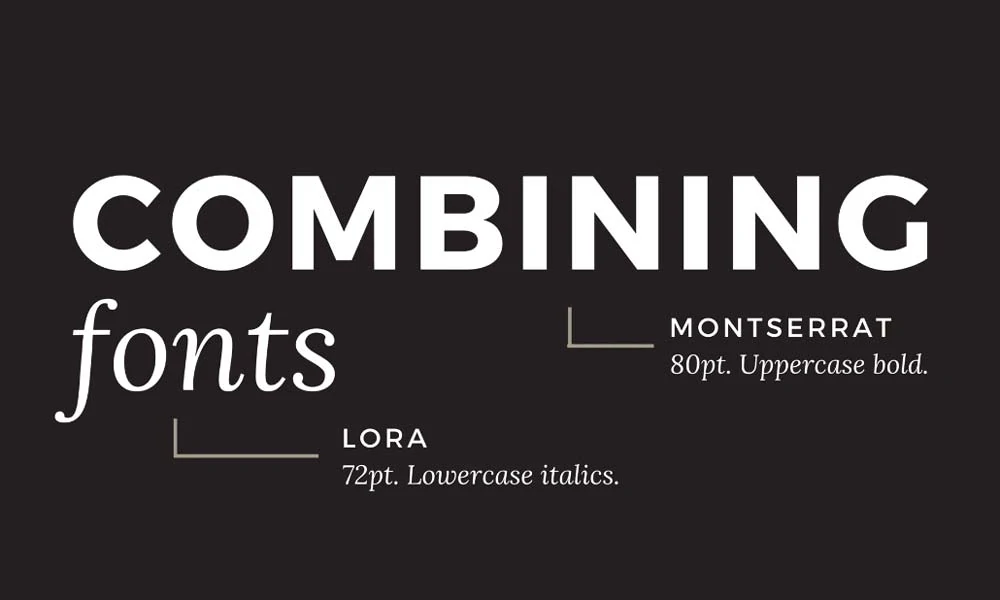 You can even pair up different versions of the same font. An eye-catching font which is subtle on the visual magnitude will seal the deal for you. 
Now, here's a listicle where we talk about the best fonts that you can use to get your logo designed. 
These are the most commonly used Logo fonts that have been used by some very renowned brands to create their impact.
Founded by designer Max Miedinger in the year 1957, Helvetica is one of the most commonly used neo-grotesque sans-serif logo font. 
Inspired by the Univers font style, Helvetica has a classic 70s, and 80s feel. 
Featuring a simple typeface, this font has many utilities when it comes to design. 
It easily pleases the viewer, especially with its rounded corners such as in the letter "R", the narrow "t" and "f", and the bracketed top flag of the "1". 
It is further appealing because it has a familiar feel and has been used in the logos of some very well known brands. 
If you are looking to design an effective Logo, pair up Helvetica along with some quirky font or some font from the family to deliver your impression.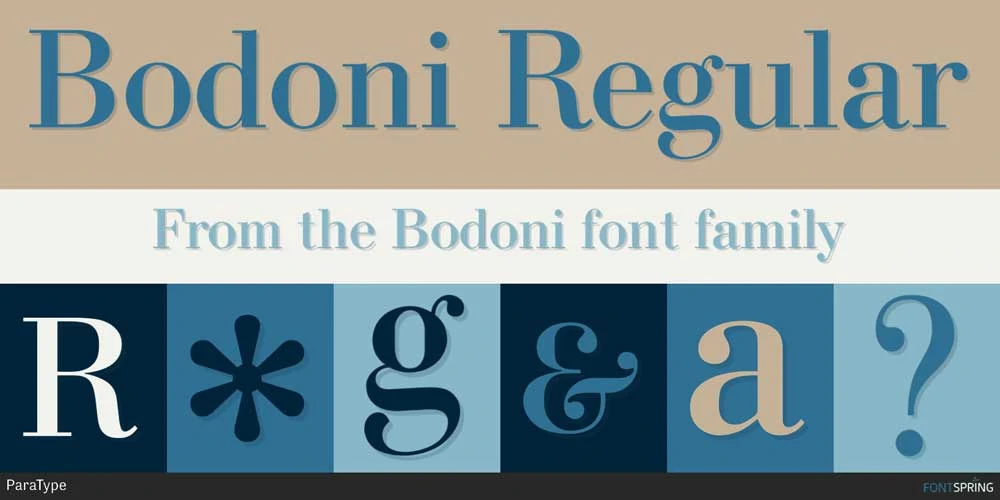 Created by designer Giambattista Bodoni in the year 1700, Bodoni belongs to the Modern (Didone), serif style of fonts. 
It is a contrast between thick and thin type characteristics which leaves a strong impact with its dramatic feel. 
With a narrow underlying structure and flat and un-bracketed serifs, Bodoni seems like a font for Luxury. 
Composed of a geometric structure, this font is based on a rational structure. 
Used by some very renowned brands such as Vogue and Calvin Klein, this is an excellent choice if you are a business dealing in fashion. 
An old-style serif font, Garamond dates back to the 16th century and originated in France and was a result of work by Claude Garamond and Jean Jannon. 
It is an elegant style font and has very expressive serifs which make this font an excellent choice for use in a playful context. 
It can also be used in a sophisticated context since it has refined letterforms. 
It is not a single typeface, somewhat an umbrella term for typefaces — definitely, a timeless Logo. 
When used in a Logo, this font will enhance the readability and elegance of your brand. 
You can commonly find this font being used in the Logos of magazines and websites.
A standout typeface from the 1930s, the vintage Rockwell font has been a font that seems to have always been here. 
Created in the year 1934 by Monotype in the United States, it is a Slab serif type font. 
Having an effortless and subtle feeling, this font has an impact of its own. 
Even with a complex composition, Rockwell is a font that is pleasing in terms of its simplicity. 
The serifs in Rockwell are unbracketed and of similar weight to the balance of each character. 
It would be fair to say that a logo with Rockwell as the prominent font sends out a clear message that it is a serious business. 
High on readability and impact, you would want to use Rockwell in your logo if you are a utility brand/business. 
Created in Russia by Paratype/Vera Chiminova, Isay Slutsker in 1998, Baltica is a Slab serif style font that goes in the logo designing meant for classic brands. 
If you are looking to design a font that sends out a message that your business is trustworthy and advocated solid old-fashioned values. 
Baltica is very similar to a simple sans-serif. 
With bracketed slabs that are different width from the letterforms, you can use this font to give your brand's logo a signature look. 
A rather Serif style modern font from early 2010, Bodoni Egyptian Pro was designed by Shinn Type/Nick Shinn in Canada. 
If you are a business that wants to offer a classical yet electronic feel to their logo, then the Bodoni Egyptian Pro should be your ideal choice. 
Offering a robust aesthetic, Bodoni Egyptian Pro is a rather versatile font that carries a modern tinge. 
It has been derived from Bodoni after reducing the design of it to a single stroke weight design. 
It subverts typographic norms and has eight new weights.   
Weight has been seemingly composed of single-pixel lines.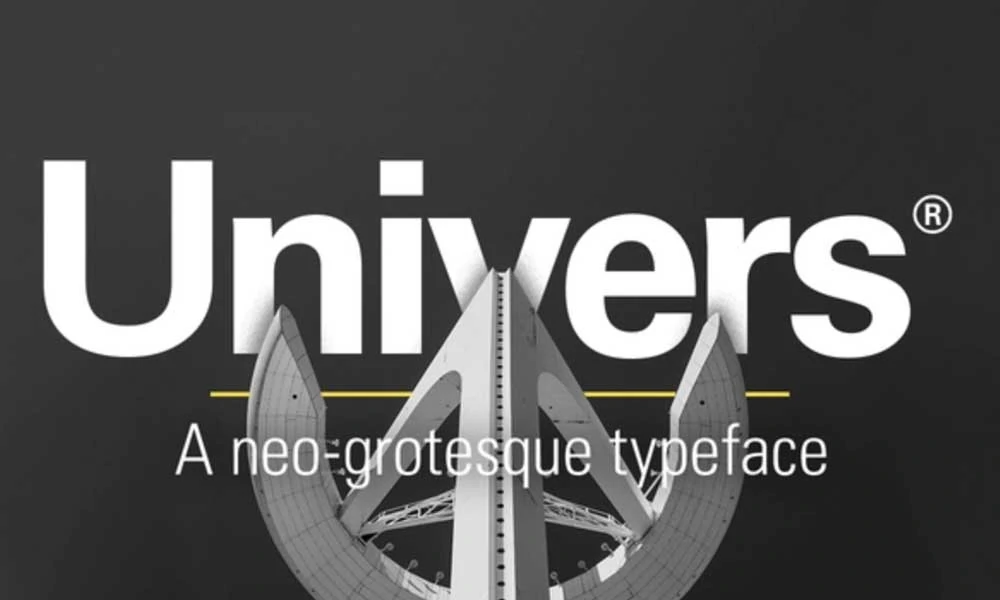 A harbinger of the idea of a consistent font family, Univers is a neo-grotesque sans-serif style font that was created by Adrian Frutiger in the year 1954. 
When incorporated in a Logo, this font gives away a sentiment of perfect geometry that points at steadiness. 
Used in the eBay logo, Univers has managed to provide much personality to the brand Logo. 
The font carries some very delightfully unexpected shapes and cutoffs, providing dramatisation to the Logo design.
You will find a wide range of weights, widths, and positions in the Univers family. 
It is a visually balanced font family between thick and thin strokes. 
Not a fan of perfect geometrical composition, this font is an excellent choice if you want your logo to carry an international appeal and universal accessibility.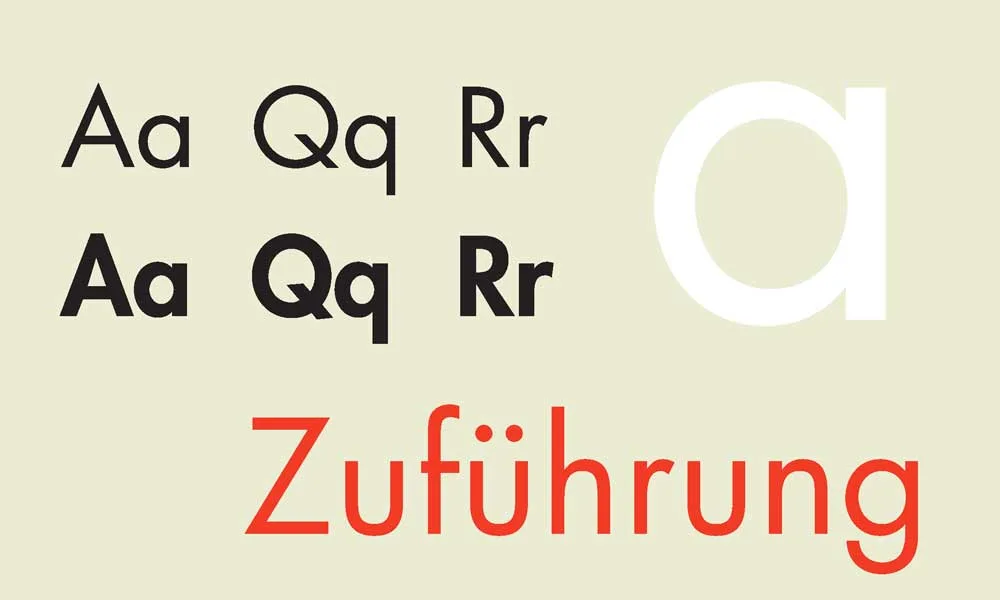 Futura is the prominent font in the logo for FedEx. 
Designer Paul Renner created it in the year 1927. 
It is a Geometric, sans-serif style font that is a pure classic and offers maximum impact in Logo design. 
It looks like a highly-functional font that has a modern feel to it. 
Featuring a friendly letterform, the modern Futura font is a classic sans-serif that holds its own against other typefaces of any era. 
Its unique geometric shape is close to the composition of fonts like Didact Gothic, Questrial, Montserrat, Hind, etc.
If your brand/business has an unconventional feel, you must feel free to flaunt it in your Logo design. 
Futura is the ideal font to create an internationally recognisable Logo that still has its personality. 
Futura is known for its geometric-accurate circles, squares, and triangles as well as its near-even strokes and low contrast font style. 
Futura is the go-to font for corporate Logo designs, small text, and huge displays.
Named after its designer, the Didone, serif style font Didot was created in the year 1799. 
Later, it became famous as a typeface and managed to carry a french composure. 
The font design for the logo of the Giorgio Armani brand is that of Didot. 
High on dramatisation, this font leaves a maximum impact. 
Didot will provide a sophisticated and classic design to your business Logo with its high contrast in line thickness and high strokes. 
You will commonly find fashion brands using this font for their business Logo. 
If you are looking to incorporate Didot in your Logo design, be careful to use it with careful kerning and high contrast colours to leave a long-lasting impression with your business Logo.
The last font to make to our list of best fonts for logo design is the FF Meta. 
It was created in the year 1991 by Erik Spiekermann and is a humanist, sans-serif style font that was popularly known as the Helvetica of the 90s. 
This font has over 11 styles that you can choose from.
It is different from Helvetica because it has a fluid approach to its curved design. 
It has a fresher appeal, and with unusual composition, the FF Meta font provides a visual rhythm as the audience navigates through the logo design.
In a nutshell
Indeed, the plethora of available fonts can easily overwhelm our choices as web designers or Logo designers who are looking to create a perfect logo. 
The process of scrolling through pages and several keyword searches to find those perfect fonts can be frustrating for the best of us. 
With our listicle above, we have tried our best to help you with the most appropriate choices so that you can ultimately create a clean and minimalist logo to capture the attention of your clientele as well as their audience for an excellent first impression. 
Author Bio: Catherrine Garcia is a WordPress Web Developer and a passionate blogger. She loves to share her knowledge through her articles on web development and WordPress.