The ROI of Green: How Eco-Friendly Branding Boosts Business
As we march steadily into 2024, brands across industries realise that adopting eco-friendly practices is no longer just a trend but a business imperative. With climate change threatening our planet's health and extreme weather events becoming more frequent, environmental sustainability has become a top concern for consumers worldwide.
This heightened ecological awareness has given rise to a new breed of consumers actively seeking and supporting brands that align with their green values. In turn, eco-friendly branding has emerged as a powerful strategy for companies to attract these environmentally conscious customers, contribute to a healthier planet, and future-proof their business against climate change impacts.
The importance of eco-friendly branding stems from the realisation that business success and environmental sustainability are intrinsically linked. Brands that embrace eco-friendly practices such as renewable energy, zero-waste manufacturing, sustainable packaging, and transparent supply chains can boost brand reputation, consumer loyalty, talent retention, and long-term profitability. On the flip side, brands that disregard their environmental footprint risk losing market share to greener competitors, damaging their public image, and alienating environmentally aware consumers.
This article will provide an in-depth look at the world of eco-friendly branding in 2023 and beyond. We will explore leading branding strategies, including sustainability certifications, eco-labelling, responsible marketing, social purpose initiatives, and brand activism around environmental causes. The unique benefits of eco-friendly branding will be discussed, from driving new revenue streams to future-proofing the business.
Key challenges will also be examined, including greenwashing accusations, higher costs, and the need to substantiate sustainability claims with authentic actions. Most importantly, successful case studies will showcase how forward-thinking brands across industries have leveraged eco-friendly practices to boost brand image, connect with customers, outperform competitors, and make a genuine difference for the planet.
By the end, you will have a comprehensive understanding of effectively developing and implementing an eco-friendly branding strategy that will pay dividends today and well into the future. The time for purpose-driven branding that resonates with evolving consumer values while treading lighter on the planet is now.
The Power of Eco-Friendly Branding
In a world grappling with immense environmental challenges like climate change, pollution, and resource depletion, consumers increasingly seek brands that demonstrate a commitment to sustainability and eco-friendly practices. Sustainable branding has become a significant trend, with brands realising that showcasing their environmental credentials resonates powerfully with consumers and significantly younger demographics.
For companies, emphasising sustainability is not just about doing good – it makes good business sense. Surveys show that most consumers factor sustainability into their purchasing decisions and are willing to pay more for eco-friendly products. Brands that authentically communicate their efforts around renewable energy, emissions reductions, recyclable packaging, and supply chain transparency can improve brand affinity and loyalty among environmentally conscious consumers.
Significantly, sustainability branding must go beyond superficial greenwashing. Consumers can see through false or exaggerated claims, so brands need substantive actions and integrity throughout their operations. Some best practices for credible sustainable branding include getting sustainability certifications, disclosing progress reports on goals, partnering with eco-friendly nonprofits, and leveraging employee advocates.
The shifting consumer climate rewards brands that make substantive commitments to fight issues like climate change. Done right, sustainability branding is a win-win – enabling brands to strengthen connections with consumers who deeply value environmental stewardship. Brands that fail to communicate eco-credentials risk losing relevance. The market landscape clearly shows sustainability is no longer just a niche – it is becoming a core tenet of successful branding overall.
The Significance of Eco-Friendly Branding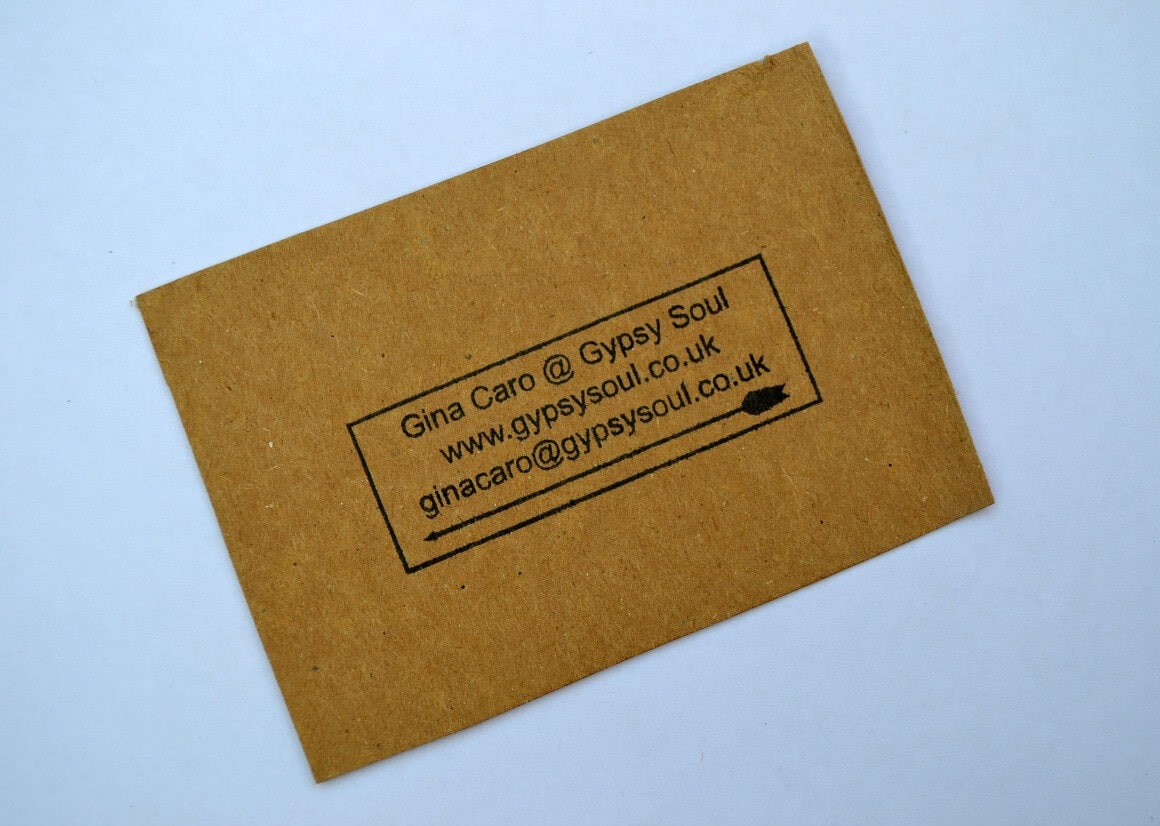 Over the past decade, sustainability has become an increasingly prominent issue worldwide. Climate change, pollution, and resource depletion threaten our collective future on this planet. In response, a paradigm shift is occurring as more consumers support brands that operate in an environmentally responsible manner. This article will examine the significance of eco-friendly branding in today's marketplace.
Consumer Attitudes are Rapidly Shifting
Numerous studies reveal that consumers strongly prefer brands that are sustainable and eco-friendly. A Nielsen survey found that 81% of global respondents strongly believe companies should help improve the environment. Additionally, 73% reported being more inclined to purchase products from sustainable brands. Millennials and Gen Z, in particular, expect businesses to be ethical, environmentally-conscious stewards. Brands that fail to meet these expectations risk losing relevance and revenue.
Authenticity Builds Trust
Today's consumers have high standards for corporate social responsibility and can spot disingenuous greenwashing. Brands must back up their messaging with meaningful action and transparency. Those that make substantial, measurable commitments to sustainability cultivate trust and rapport with consumers. For example, Patagonia garners loyalty through its ironclad guarantees and dedication to eco-friendly materials and manufacturing processes. By implementing sustainability across its entire supply chain, Patagonia makes eco-friendly practices central to its brand identity.
Implementing Comprehensive Sustainability
To fully integrate sustainability, brands should focus on the following:
Sourcing sustainable raw materials and suppliers
Adopting renewable energy sources for operations
Minimising waste, water use, and carbon emissions
Pursuing zero-landfill or carbon-neutral goals
Using recycled/recyclable packaging
Engaging in ongoing environmental audits and monitoring
Ideally, sustainability should be woven into every facet of the business, from purchasing to facilities to distribution.
Looking Ahead
Eco-friendly branding used to be viewed as a niche concept. It is increasingly necessary to satisfy consumers, regulators, investors, and partners. Brands that fail to prioritise sustainability risk negative perceptions and lost revenue. This creates compelling incentives for brands across all industries to reexamine their environmental impact and branding. Although the shift towards eco-friendly practices requires short-term investments, the long-term benefits are immeasurable. Sustainable brands will be best positioned for future growth and success.
Strategies for Effective Eco-Friendly Branding
With environmental concerns at the forefront of consumers' minds, brands today need to incorporate sustainability into their identity and practices. Here are some key strategies for effective eco-friendly branding:
Integration of Sustainable Practices
Examining and transforming internal operations is crucial to authentically building an eco-friendly brand. This involves adopting sustainable practices across the supply chain, such as:
Reducing waste through innovative packaging design, recycling, and eliminating excess. Consumer goods company Unilever aims to halve its use of virgin plastic by 2025.
Minimising energy consumption via renewable energy sources, energy-efficient facilities, and reduced emissions. Outdoor brand Patagonia is carbon neutral across its operations.
Using eco-friendly raw materials like recycled, organic, or sustainably-sourced inputs. The Skincare company, The Body Shop, sources natural ingredients through community fair trade programs.
Rethinking manufacturing and distribution networks to be more environmentally responsible. Apparel brand Levi's aims to reduce carbon emissions across its supply chain by 40% by 2025.
A shining example is Unilever's Sustainable Living Plan which ambitiously targets halving its environmental footprint while doubling growth. Its efforts encompass the entire value chain, from sustainable sourcing to greener operations and engaging suppliers and consumers.
Transparent Communication
Authenticity and transparency are crucial for effective eco-friendly branding. Brands should openly and honestly communicate their sustainability practices, progress, and commitments.
Provide detailed yet digestible information about environmental policies, sourcing, operations, and initiatives. Outdoor company Patagonia offers in-depth visibility into its supply chain through Footprint Chronicles.
Report regularly on sustainability goals and actual performance. Cosmetics company L'Oréal publishes annual sustainability reports with comprehensive data and measurable targets.
Admit honestly when progress falls short of expectations. Furniture giant IKEA transparently communicates sustainability challenges alongside achievements in its annual reports.
Engage with stakeholders through forums, partnerships and dialogues to shape sustainability strategies collaboratively. Food company Danone actively consults external stakeholders on ethical and environmental issues.
Educating and Engaging Consumers
Beyond sustainable practices, brands should also educate and involve consumers in their eco-friendly vision. This empowers customers to make more responsible purchase choices.
Raise awareness about products' environmental and social impacts through labelling, brochures and websites. Cleaning brand Ecover displays sustainability credentials for each product on-pack.
Offer tips for greener product use and disposal so consumers can minimise their footprint. Appliance company Miele provides user guidance on optimising energy efficiency and recycling.
Incentivise sustainable consumption by promoting durability, repair/reuse, waste reduction, and recycling. Outdoor retailer REI offers product care advice and divides its brand values into dimensions like "reduce" and "reuse".
Engage consumers through partnerships and campaigns on environmental causes. As part of its "Beauty with Heart" program, cosmetics brand The Body Shop supports various activism and education initiatives.
Track and communicate product sustainability impacts through lifecycle assessments and labelling. Fashion brand H&M provides online sustainability profiles for each of its product lines.
Effective eco-friendly branding requires a holistic approach spanning internal practices, transparency, and consumer engagement. Leading brands are showcasing how environmental sustainability can be integrated into the core business model and brand identity.
Benefits and Challenges of Eco-Friendly Branding
Eco-friendly branding provides numerous benefits beyond being the right thing to do for the environment. Research has shown that sustainable business practices can increase profitability and long-term success. Here are some of the critical rewards of going green:
More substantial financial performance – Companies with robust sustainability initiatives have been shown to outperform industry peers financially. Studies have found that eco-friendly firms have a 4.8% higher average return on equity and a 5.4% higher return on assets. These results indicate that sustainability and profitability can go hand-in-hand.
Increased brand loyalty – Consumers today care more about sustainability than ever before. Nearly 70% say they would pay more for a product made in an eco-friendly way. This preference leads to greater brand affinity and loyalty for companies with green reputations.
Higher employee retention – Younger workers, in particular, want to work for responsible companies. Demonstrating a commitment to sustainability makes your company more attractive to top talent and helps you retain quality employees.
Future-proofing – As concerns over climate change grow, eco-friendly practices provide resilience and relevance moving forward. Environmentally conscious operations prepare a company to adapt to changing consumer demands and government regulations down the road.
Transitioning to eco-friendly branding also comes with potential hurdles to navigate:
Higher costs – Sourcing sustainable materials and updating operations to reduce environmental impact can require a significant upfront investment. However, these costs can be recouped through higher efficiency and consumer sales over time.
Consumer scepticism – Some customers may view sustainability claims with suspicion. Brands need robust certifications and transparency behind green initiatives to build trust and avoid accusations of "greenwashing."
Ongoing innovation – Eco-friendly branding requires continual improvement, not a one-time effort. Companies must stay on top of evolving technology and standards to maintain their position as industry leaders in sustainability.
Increased competition – As green branding gains steam, more companies are making environmental commitments. Standing out and demonstrating authenticity is critical to retaining an advantage.
With proper planning and execution, the substantial rewards of eco-friendly branding outweigh the challenges involved. Taking steps to minimise environmental impact is an investment in a brand's future success and relevance.
Successful Eco-Friendly Branding Case Studies
Environmental sustainability has become an increasingly important priority for consumers and businesses alike. As people become more aware of the impacts of climate change and other ecological issues, demand has grown for eco-friendly products and companies committed to ethical practices. Several brands stand out for their innovative and practical sustainable branding strategies.
Patagonia – The Pinnacle of Purpose-Driven Branding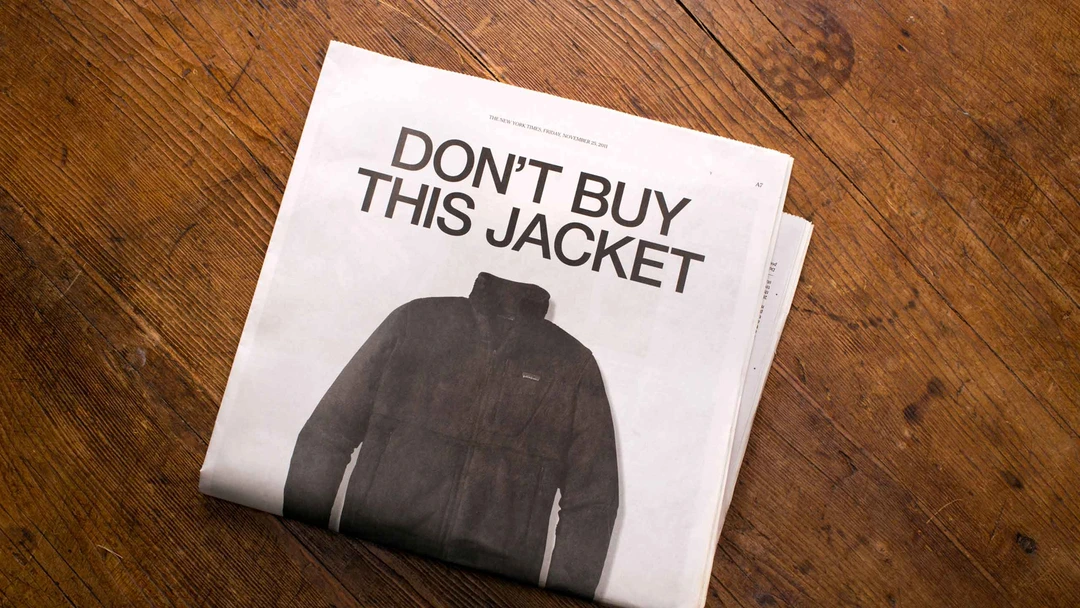 As a pioneer of eco-conscious business, Patagonia has set the standard for values-driven branding in the apparel industry and beyond. Through initiatives like the "Worn Wear" program, which provides repair services to extend clothing life, Patagonia has built a community of loyal customers who prioritise durability and reuse over disposability.
Patagonia was also one of the first brands to use recycled and organic materials in their clothing. Their fleece jackets made from post-consumer recycled plastic bottles are their most iconic sustainable product. These efforts reinforce the company's brand image as a champion of environmental stewardship.
Beyond its products, Patagonia backs up its eco-friendly branding with substantive action and advocacy. The company donates 1% of sales to environmental nonprofits and transparently shares its supply chain to hold itself accountable. Taking activism a step further, Patagonia sued the Trump administration in 2017 over the reduction of national monuments. This demonstrated that Patagonia was willing to fight legal battles to defend the planet.
The Body Shop – Pioneering Ethical Consumerism
Founded in 1976 by the late Anita Roddick, The Body Shop pioneered the concept of ethical consumerism in the beauty industry. With its commitment to natural ingredients, fair trade sourcing, and a stance against animal testing, The Body Shop created the demand for sustainably produced cosmetics and skincare before it was mainstream.
The Body Shop balances its green branding with substantive practices like the Community Trade program, which sources ingredients from marginalised communities to promote sustainable livelihoods. The company also runs environmental activist campaigns encouraging customers to raise their voices on deforestation and plastic pollution.
While The Body Shop has struggled with competition from newcomers like Lush and Aveda, it maintains a strong brand image as an eco-friendly beauty icon. The lasting influence of The Body Shop has been raising consumer awareness of how daily purchases can support ethical causes.
Beyond Skin – Eco-Luxury Skincare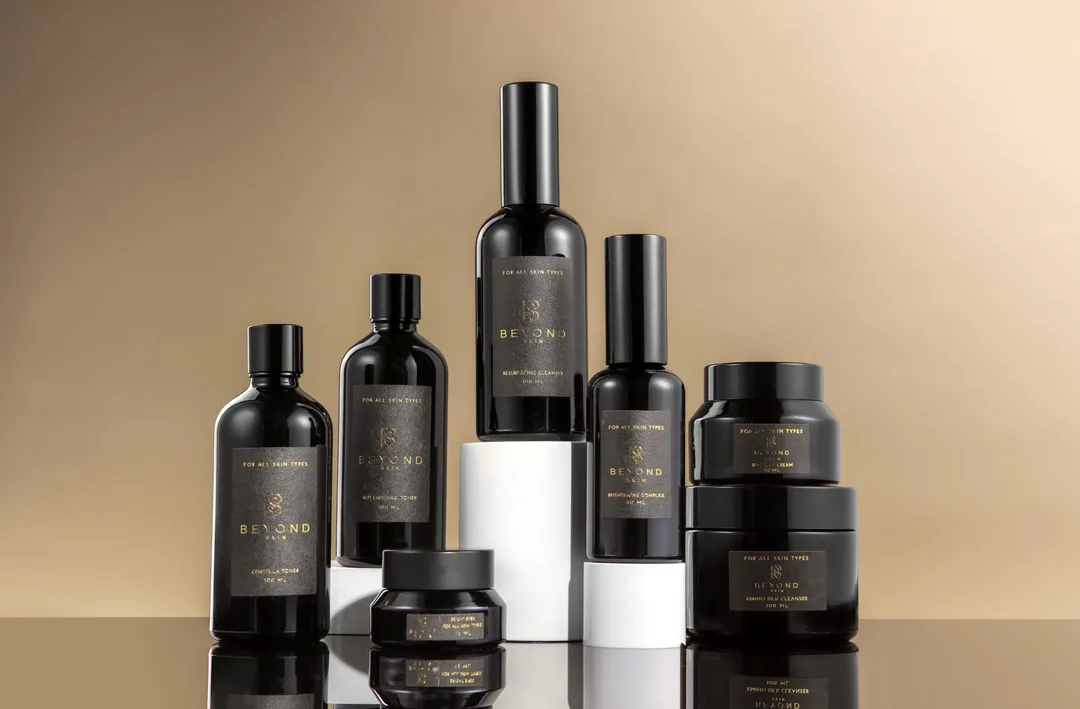 The U.K.-based skincare brand Beyond Skin demonstrates how sustainability can be aligned with luxury. With sleek, minimalist packaging and natural botanical formulations, Beyond Skin targets eco-conscious consumers seeking high-quality, toxin-free ingredients.
Beyond Skin implements green practices across its operations, from biodegradable containers to reducing water usage in production. The company also uses sustainable innovations like enzymatic extraction processes to replace organic solvents. Additionally, Beyond Skin avoids unnecessary transportation by working with local suppliers.
By coupling environmental values with an upscale brand identity, Beyond Skin exemplifies how sustainability can be stylish and aspirational. The company sets a standard for eco-luxury beauty that appeals to discernible customers.
SheaMoisture – Promoting Fair Trade Beauty
The personal care brand SheaMoisture showcases effective, sustainable branding in mass retail. As a certified B-Corporation, SheaMoisture adheres to rigorous social and environmental performance standards for its sourcing and operations.
Most notably, SheaMoisture uses community commerce through its Community Commerce Partnership program in Ghana, where women harvest shea nuts for the brand's flagship shea butter. This provides a fair trade income to empower female workers economically.
On the environmental side, SheaMoisture utilises renewable energy in its facilities and recyclable packaging to reduce its carbon footprint. The brand communicates these efforts through eco-friendly labelling and a transparent website detailing its work with cooperatives in West Africa.
By spotlighting its ethical supply chain, SheaMoisture builds trust and loyalty among consumers seeking high-quality, responsibly sourced body care products.
Conclusion: Forging a Sustainable Future through Eco-Friendly Branding
Eco-friendly branding is no longer just a trend; it's a fundamental shift in consumer expectations and brand strategy. Brands that embrace sustainability authentically and transparently stand to gain a competitive edge, a loyal customer base, and a positive impact on the planet. As the world prioritises environmental concerns, eco-friendly branding isn't just a choice; it's necessary for the future of businesses and the earth.