How to Brand Your Retail Business to Grow Your Identity
You must know how to brand your retail business to grow your identity. But you can't just throw money at marketing—your strategy has to be authentic.
A retailer or entrepreneur must ensure the brand identity is consistent across all marketing channels. So how can you ensure that? One of the best ways is to understand the customers you want to attract. If you're a fashion designer, you want to appeal to a broad demographic of buyers. So you might want to focus on various social media channels that appeal to your target market. On the other hand, if you're running a dog grooming business, you want to attract customers looking for a specific service. In that case, you might want to focus on marketing through one social network channel that caters to pet owners.
Many small businesses get caught up in a "how big can I be?" mentality before starting. As a small business owner, you must know who you are to communicate effectively with your customers. Here's what you need to do.
1 – Understand how branding works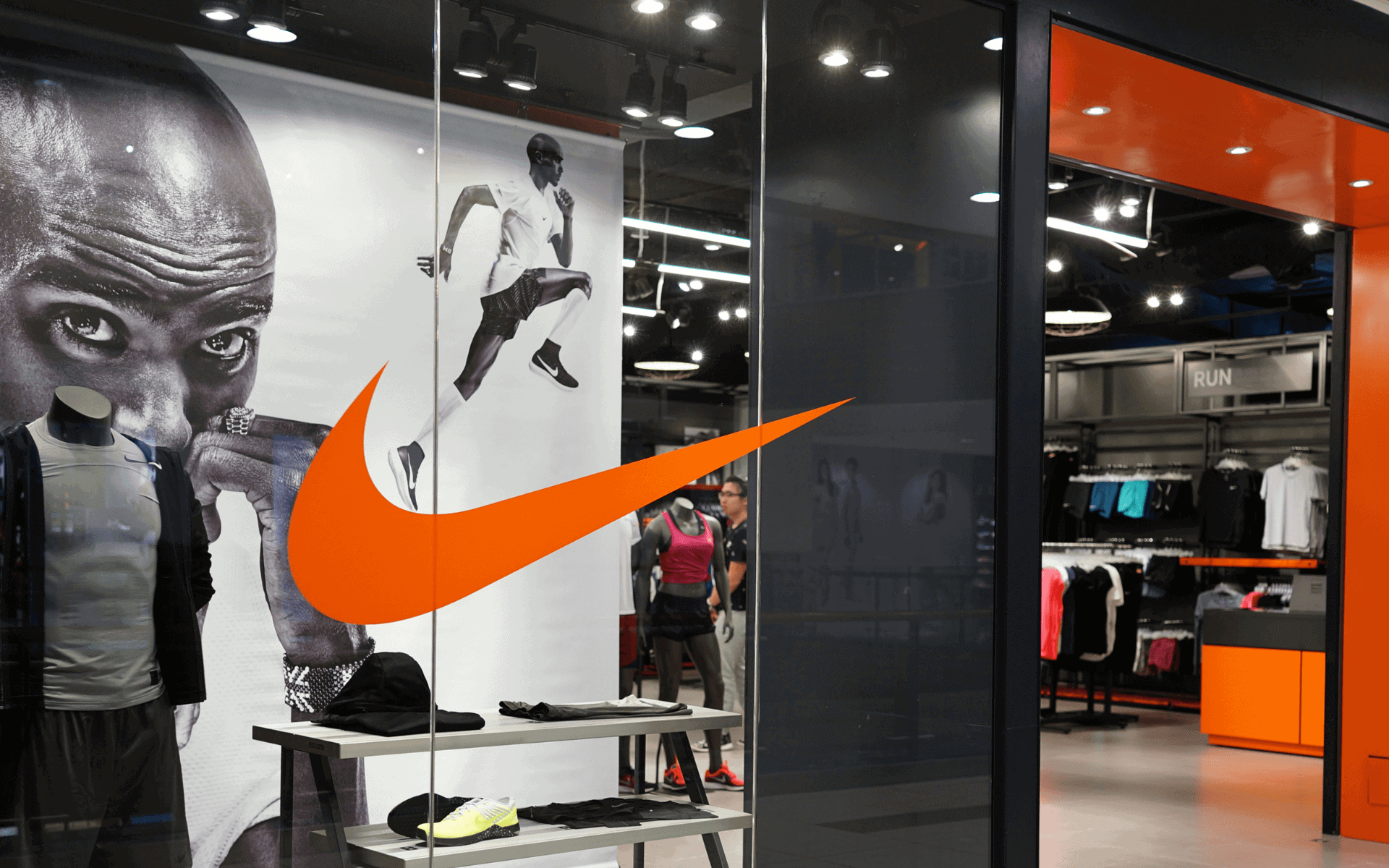 Brand building requires careful consideration. There are many components to a successful branding campaign. Developing a strategic vision is the first step in building a solid brand. This helps to focus on what your company is trying to achieve. Next, you must establish the company's position in the marketplace. How does your product or service fit with others in the market? Finally, you need to communicate this to your customers. Each of these components is important.
Establishing a solid vision is vital to building a strong brand. Think about what your business is trying to achieve. Is your goal to be the world's leading supplier of XYZ products? Or to be the preferred choice of all consumers who wish to purchase XYZ products? What are the key messages that you want to convey? Is your business focused on service? Or innovation? What are your competitive strengths and weaknesses? A strong vision sets the direction for the rest of the branding process.
The second stage in branding is establishing your position in the marketplace. When is the ideal time to launch your new product or service? What messages do you want to communicate to your customers? Why should they choose you over your competitors? Think about the following:
What is your target audience?
Who is your customer?
What are your brand values?
How does your product or service fit in the overall marketplace?
Next, you need to communicate your message to your customers. Are your customers aware of what your business offers? How do you plan to communicate your message to them? Can you use traditional media such as television and radio to promote your business? Or do you prefer a more modern approach, using the internet, direct mail, email marketing or social media campaigns?
It is vital to ensure that your message is clear and conveys the image you want to portray.
Brand building involves communicating your business's positioning and strategy to your customers. If you don't communicate these things clearly, you risk losing the confidence of your customers. Your message needs to be relevant and consistent. Make sure that your customers know what to expect. You can use a variety of methods to spread the word. These include direct marketing, advertising, public relations, and email. You can also try using social media to build your brand.
Branding takes time and money. To be effective, it needs to be developed gradually. You should consider your branding strategy and monitor your progress regularly.
2 – Discover your brand promise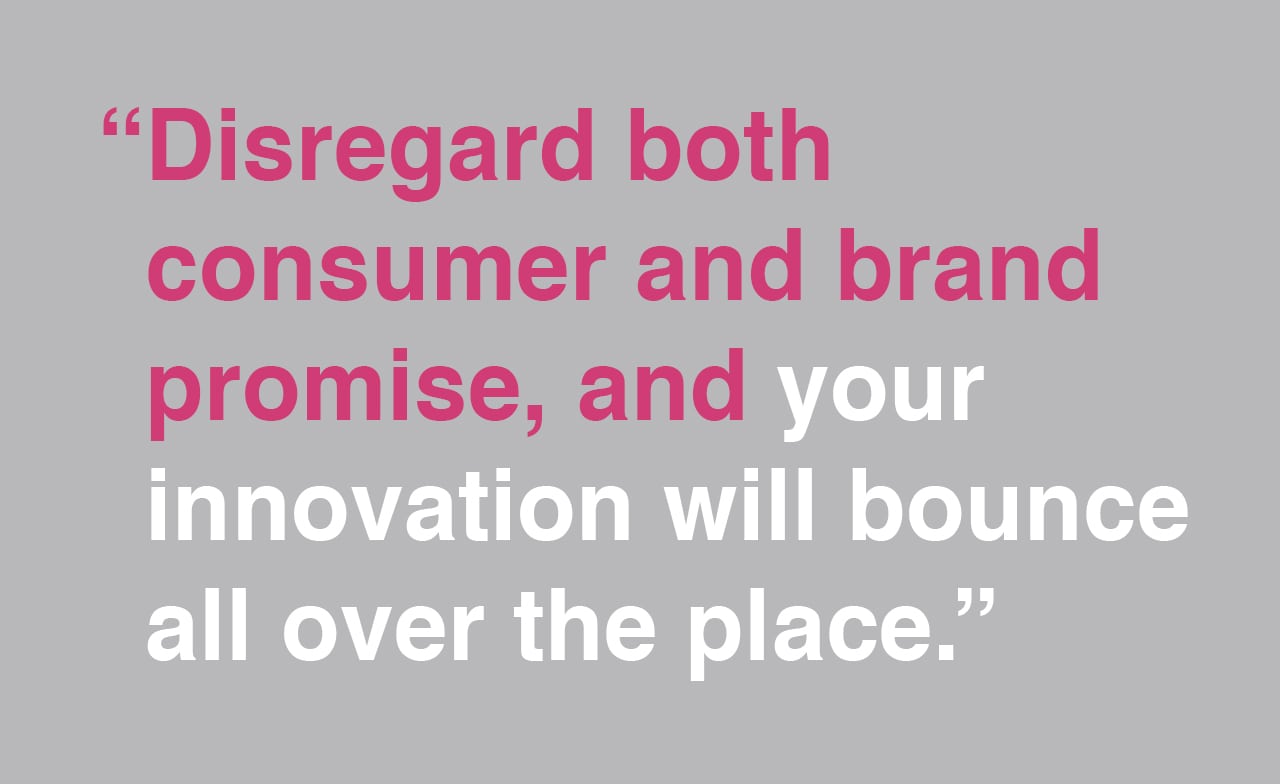 Branding is a fundamental aspect of business, primarily selling products. Let's examine how you can create a brand promise for your retail business.
A brand promise is a representation of what the company stands for. It is a kind of 'mission statement' that should clearly and succinctly communicate the company's core beliefs and values. This helps your customer decide whether they choose to do business with you.
The primary purpose of a brand promise is to define and convey what your company is about. A good brand promise also provides a roadmap for your customers and helps them understand what they can expect from your company.
Here are a few ways to create a brand promise for a retail business:
• Focus on the product or service
Your brand promise should focus on the product or service you sell. It should highlight the advantages and benefits of what your business offers over the competition. This will help to make the customer feel confident about doing business with you.
• Have a clear vision and mission
Make sure you have a clear vision for your brand. Your brand promise should communicate what you stand for and how you differ from the competition. It should be able to communicate a positive message and give your target audience a sense of purpose.
• Make your brand promise relevant and easy to remember
Make sure you use simple words and avoid using technical jargon. A good brand promise should be memorable and easy to recall.
• Include your company history
When writing your brand promise, include your company's history and story. Include a link to your company's website, if applicable.
• Include your customer's needs and wants
It would help to write a brand promise with the customer in mind. It should include all the things that your customer needs and wants. It should not only talk about your products but also include information about your business.
• Include a call to action
Your brand promise should have a call to action, so it can prompt people to do something. It should provide a link to your website or social media account so people can learn more about your offer.
3 – Develop a strong brand identity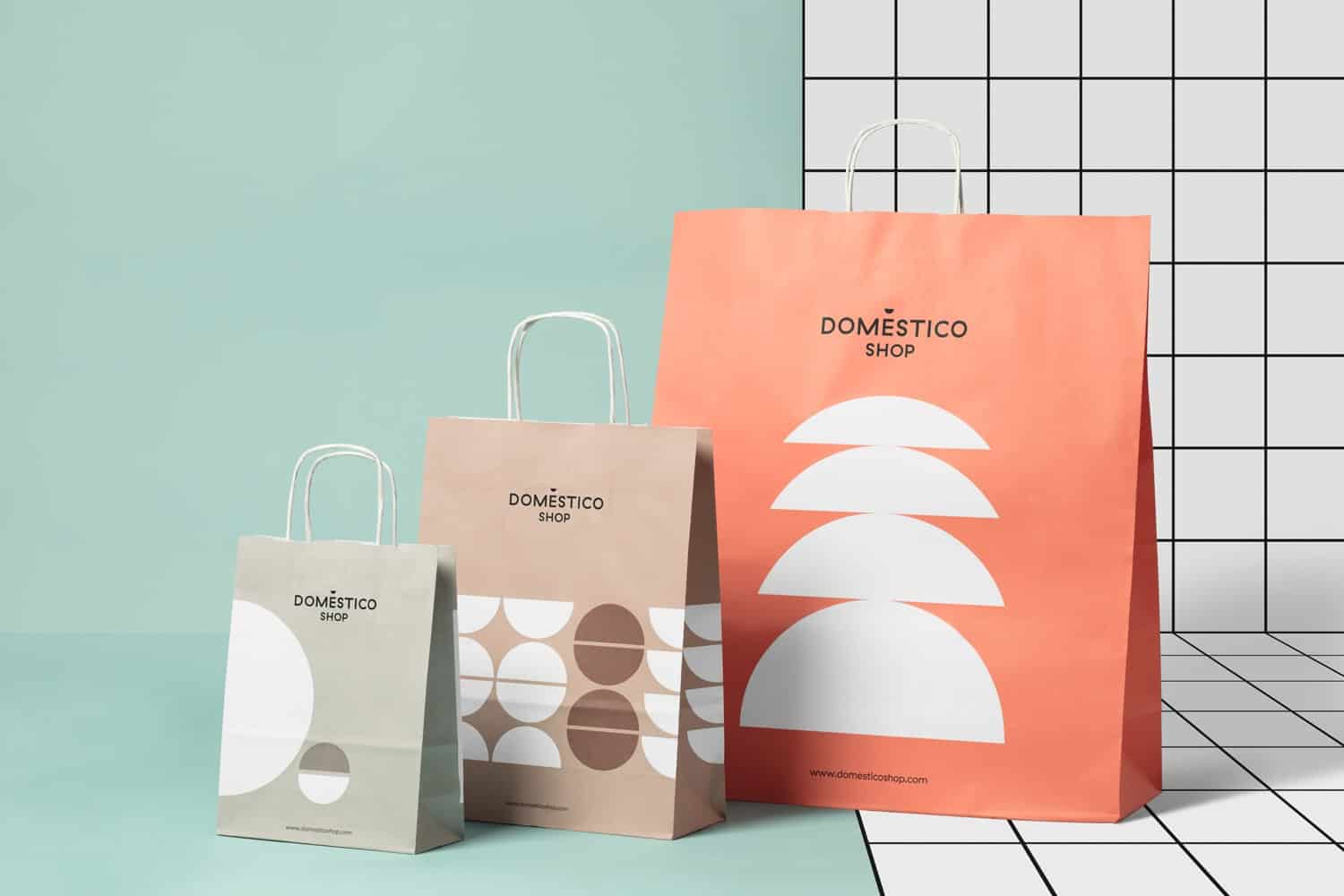 Branding is the key to success in a retail business. You must make your business brand robust, unique and recognisable by your customers. Your brand should reflect what you do, who you are and what your company stands for. It is an essential part of your company's identity and culture. Your brand should represent your product or services and your business personality.
Your business brand should provide value to your customers and let them know that you care about them. It is crucial to identify your target customer, understand what products and services they seek, and develop a strategy to attract these customers.
Here we'll show you the best way to create a strong brand identity for a retail business.
Analyse your Target Customer
The first step to creating a solid business brand is understanding your target customer's needs.
Start by asking yourself some questions about your target customer. The questions can be anything that helps you to understand your customer better. The answers to these questions can help you create a more substantial business brand.
a. Who are my target customers?
Who are your customers? What are their needs? How old are they? What are their hobbies and interests? What do they want? What is their gender?
b. Where do they spend most of their time?
Where do your customers spend most of their time? What activities do they like to do? Where do they live? Are they close to public transportation?
c. What are their habits?
What are your customers' habits? What kind of products and services do they like? What are their preferences? Do they like big or small businesses? Do they like fast or slow-moving shops?
Research the Industry
Once you know the answers to the questions above, you need to research your industry and find out what your competitors are doing. You can do this by conducting some market research.
a. Interview your target customers
You can ask your target customers what products and services they prefer. You can also interview your target customers for their opinions about your business and its products. This can give you valuable insights into what your customers think.
b. Do competitor analysis
Competitor analysis is one of the best ways to understand your industry and determine what your competitors are doing. You can use Google to search for your competitors' websites and read what they say about themselves and their products and services.
Identify Your Unique Selling Proposition (USP)
You need to find out what your unique selling proposition is. It is the reason why you are different from your competitors.
a. Determine your USP
What makes your business unique? What are your product features and benefits? What are your business benefits? What kind of services do you offer? What kind of clientele do you serve? How will this business make you money? The answer to these questions should be your business's unique selling proposition (USP).
4 – Define your target market and create a brand message
I am sure by now you must have heard about 'Brand Messaging' but don't know how to define it for your business. For a Retail business, you should define what kind of customers you want to attract. Then, you should develop a message that would appeal to these customers.
Here, I will share valuable tips for defining your target market and creating a brand message for a retail business.
Define your target market
Before working on your brand messaging, you must define your target audience. This is important because it gives you a clear idea of your target audience, what your product does, and why people should buy it.
When thinking about your target audience, consider your customers' demographics. Knowing your customer's demographic helps you to understand their needs. You might think, "My target audience is women between 25 and 45." But this is not true.
Your target market includes all the people who are a part of your customer base, regardless of gender, age, or income level. To reach your potential customers, you must target your audience as broadly as possible.
Here are some ways to define your target market:
Check out your competitor's websites. Find out if they're targeting the same type of audience.
Review your sales or marketing plans. Are you focused on specific products? Who are your customers?
Take a look at your sales and marketing materials. Do you mention the benefits of your product to your target audience?
Talk to your customers. Ask them if they know anyone with a similar problem or situation.
Reach out to people who could potentially be interested in your products or services. Ask them about their preferences and what they want to see in a product or service.
Look at online communities. Go to social media sites such as Facebook, LinkedIn, Twitter, and Instagram, and note whom you see posting about your target audience.
Develop a brand message
The next step in developing your brand message is to figure out what you're offering. What are the benefits of your product or service? Why do you want people to use it? You might sell the wrong thing if you're unclear about it.
Developing a perfect brand message is hard, so you must test different ideas until you find one that resonates with your target audience. Once you have a strong brand message, you can create a marketing strategy that works for your business.
A brand message is different from a sales pitch. It won't convince people to buy your product right away. It's more about how you can become a part of their lives and what you stand for as a brand. This is why it's crucial to have a strong brand message. This is the foundation on which you build a successful business.
5 – Develop a logo and design system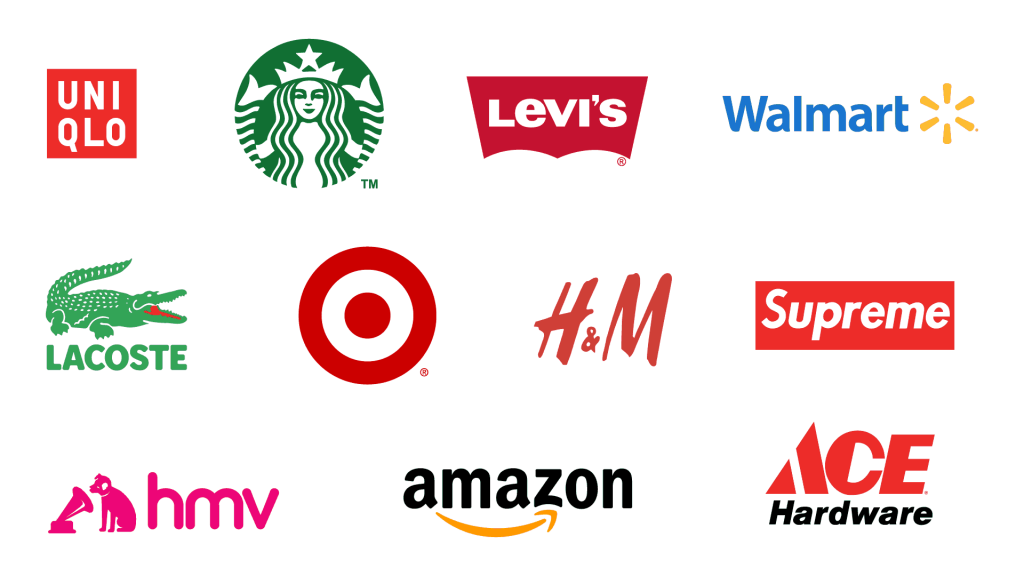 A logo and a graphic design system (GDS) for retail businesses help to define and communicate the brand identity. When designing a logo or a graphic design system for a retail business, the client wants a consistent approach to branding.
When designing a logo or a graphic design system, it is vital to remember that branding is a process that should be well-planned and executed to ensure maximum results.
For a retail business, the GDS includes many parts.
The logo is an essential part. It must reflect the personality and vision of the company. This is the first thing that customers will notice about your store.
After the logo, many other elements make up a graphic design system. These include stationery, promotional material, product packaging, etc.
Here are some essential tips to consider when designing a graphic design system for a retail business:
Know your customer
Knowing your target audience when developing a graphic design system is essential. You should use bright colours if your audience consists of children and teenagers. Bright colours work better with children.
However, if your audience consists of adults, you should use soft and soothing colours. This will help to create a pleasant environment for your customers.
Know your brand
Next, you must know what your brand stands for.
What are the core values of your company? Is your company known for quality products or affordable prices?
You can use the values to guide your logo and graphic design system.
Be consistent
After understanding your company's core values, you must ensure consistency with the rest of your graphic design system. Is there a visual theme or style throughout your visual design system?
Does everything match the same colour palette?
This is one of the most critical aspects of developing a graphic design system. If there is a mismatch between different parts of your visual design system, then it can create confusion and frustration among customers.
Avoid cliches
It's best to avoid using cliches and clichés in a logo or a graphic design system. These words are generic and do not represent anything unique about your brand. For example, "good service" is a cliché. Many companies have used it, and it's a tired term.
Keep it simple
Finally, you must keep your visual design system as simple as possible. Your graphic design system should be clean and neat. It should be attractive and engaging.
It will be difficult for your customers to understand if it is too complicated. Also, it will be hard for your graphic designer to make changes or updates.
6 – Choose the right colour palette for your brand
Choosing the right colour palette for a retail business can be difficult. In today's world, with so many colours available for you to choose from, selecting the right one can be a real challenge. A professional colour choice can make or break a business's success.
It is crucial to ensure that the colour palette chosen is suitable for your target audience and is designed to encourage people to buy your product. So what are some of the factors you should consider when selecting a colour palette for your business?
Colour choice can significantly impact your brand and your overall business image. This is because people will always be able to recognise brands based on their colour schemes. When selecting a colour scheme for your business, you should first consider how you want your business to look in the long run. Will you like to stay in the same colour scheme forever? Or do you wish to change your colour palette now and then?
Also, what kind of feel will your business project have? Will it be sophisticated or casual? Or something else? All these things will play a role in determining the overall feel of your brand and your business.
Once you have determined your business needs, consider the colours that will go well with your business. You can use the colour wheel to help you choose the right colours. The colour wheel will help you understand how each colour will affect your business. 
You must have a good understanding of colour theory before selecting a colour palette. Colour theory is the science of creating and combining colours to create a certain mood or effect. It will help you to understand how each colour will affect your customers. You can use different colour palettes for your business to determine which ones work best.
7 – Integrate your brand into every aspect of your business
There are many benefits to having a branded business. It helps you create a strong identity that resonates with customers. Customers can identify with your brand and feel good about buying from you. It's a great way to connect with your target market and gain loyal customers.
Branding should be a significant part of your business strategy. There are many ways you can integrate branding into your business.
Use your logo. Your brand needs to be clear, memorable and distinctive. Your logo on your packaging, merchandise and website will ensure that it stands out from your competitors. Customers recognise and recall your brand when they see it, and it helps them decide whether to buy from you.
Use your name. People often identify with the names of businesses. If you don't, you will have problems attracting customers. Think carefully about your brand name and ensure that it is something customers want to use.
Put your brand message on your business card. You can have a slogan that sums up your business or a phrase that tells customers about your values and personality. You may have a tagline you want to include in all advertising or your website.
Create a uniform. The same look and style across all aspects of your business create a consistent and professional image. It means customers can recognise you wherever they go, and they will associate your brand with quality.
Think about the colour scheme. Do you want a green and white colour theme, or a red and black one? Do you want a fun, playful design or something more serious and professional?
Use your colours consistently. When you use your logo, you should be consistent. You can use a colour for your business name and the colour of your logo. You will attract customers if your website is bright, vibrant, and colourful. It will help them identify your business quickly.
Make sure you have a phone number that customers can remember. Do you want a mobile phone number or a landline? Do you want a memorable one or a generic number?
Have a look at how your business is represented online. You can make your website stand out by using your logo and adding pictures to represent you. Customers will be likelier to stay and purchase from you if they find you interesting and engaging.
Think about how your brand will fit into your retail space. It should reflect the overall feel of the shop. If you are a small business, it should be simple and minimalist. If you are a large business, it should be luxurious and sophisticated.
Create a professional website. This is where you can share information about your products and services. It's also great to showcase your logo and introduce yourself to your customers.
Use social media to promote your brand. Social media provides an excellent platform for sharing information about your products and services and attracting new customers. Commenting and interacting with your customers is an excellent way of demonstrating that you are listening to their needs and concerns. If you don't engage with your followers, they will leave you for someone who does.
Consider your staff's role in representing your brand. Employees can create a positive and welcoming environment for your customers. They can also help sell your products and services.
Reward customer loyalty. You can offer special deals to customers who buy from you repeatedly. This will encourage your customers to buy more from you. Discounts are a great way of attracting new customers and keeping current ones. Customers will appreciate a discount.
8 – Build a team that supports your brand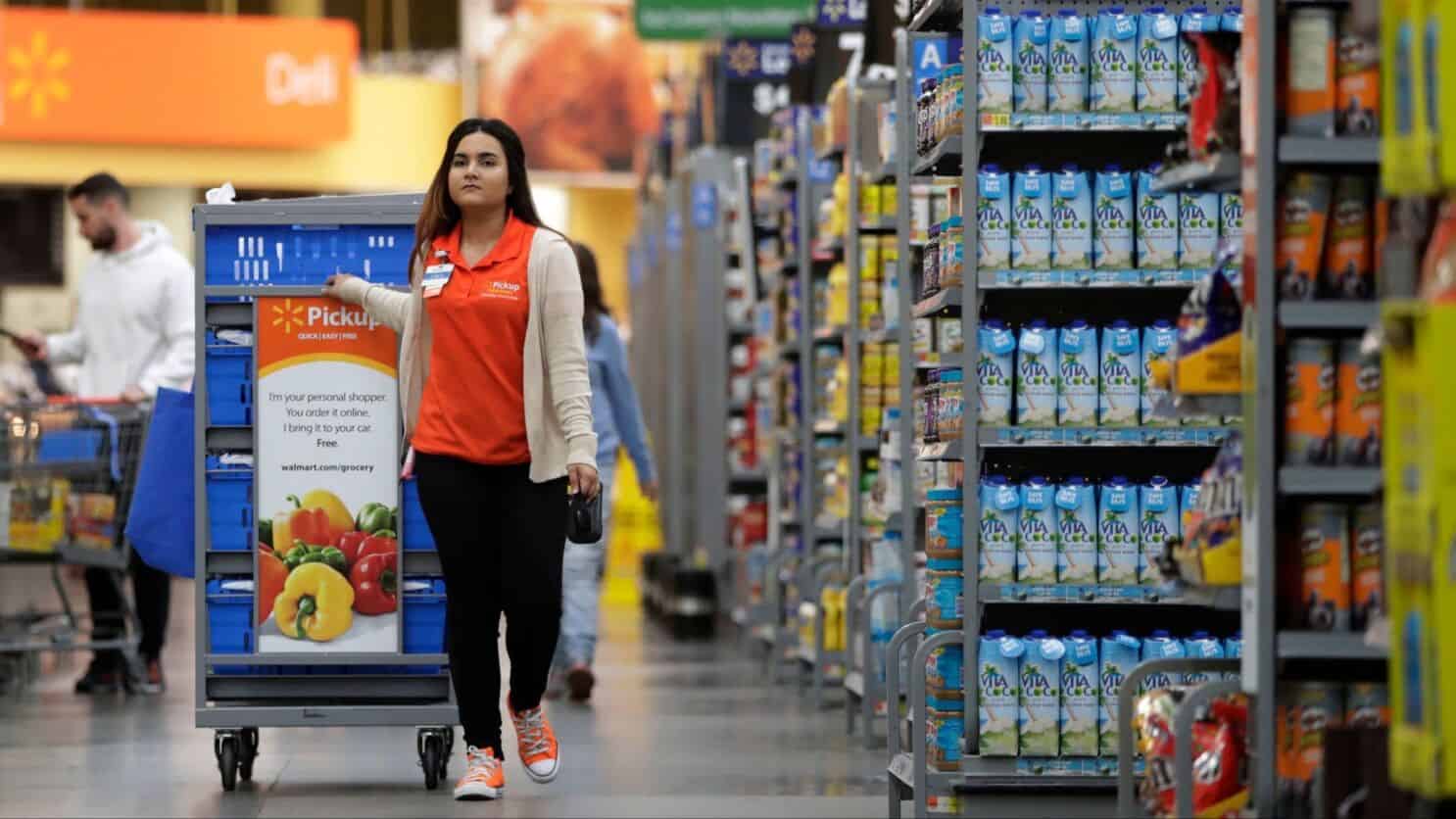 If you are running a retail business, hiring support staff to assist with your business is crucial. The excellent support staff will have several key characteristics.
Firstly, they must be able to work well under pressure. They must be able to solve problems quickly. They must be able to adapt to changing circumstances. They must be reliable and trustworthy.
They must understand the customers, their needs and desires. They must understand the product and the industry.
It is critical that your support staff is knowledgeable and can provide advice to the customer. If they don't have product experience, they cannot advise. Your business may be the only source of information, so the staff must be skilled at identifying customer needs and desires.
Your support staff should be able to think outside the box, to solve problems in unconventional ways. They should be able to make suggestions to improve the product, suggest solutions to problems, and suggest new marketing ideas. They must be willing to act quickly and change your website, products and services.
They must be flexible. They must be able to change their mind, take on new tasks and handle multiple projects simultaneously. If your company is expanding, it must be able to expand with it. They must be able to juggle multiple tasks while maintaining high standards.
They must be able to work under pressure. The business must be performing at peak levels and be able to keep the focus during times of high stress.
They must be willing to accept that they will be working with customers all day. They need to be able to interact with the customer, make them feel valued and develop relationships with them. They must be able to understand the customer's needs and desires.
The last thing you want is for the support staff to burn out. If they are tired or stressed, they are likely to make mistakes. You can't afford to have unhappy, burnt-out staff. If the support staff doesn't get enough sleep or doesn't have a good diet, they can't perform at their best.
A good support team will provide excellent customer service by understanding customers' needs and desires and providing exceptional service.
Conclusion
The most successful brands have something that stands out. They know what makes them unique, and that is their defining trait. As a business owner, you can define your identity through your product or service and branding strategy or leave it up to the marketplace to define your brand and message. There is a difference between creating a brand and maintaining a brand. This distinction can be tricky, especially regarding new, small, or startup businesses.
Contact us here if you need help with branding or logo design.