How to Brand Your Retail Business to Grow your Identity
Just like humans, businesses also have a unique identity.
We all have our names, styles, interests, faces and unique way of communications to other people.
How successful you are as an individual depends on how people perceive your image.
The same thing happens to businesses.
Several things determine how they are perceived and the emotions they evoke in the target audience.
These include their products, how they are packaged, colours, logos, font, among others.
Your image is what distinguishes you from your competitors and gives you a competitive edge.
In fact, a whopping 64% of shoppers build a relationship with brands because of shared values.
Customers are attracted to the brand and their own experience with the retail shop and not product prices.
If you brand your business correctly, you cease from being product suppliers but lifestyle partners where you build stable relationships with consumers.
How to Bring Brand identity to Your Store Front
You can buy billing software, document management software, or basically any software system for your company.
That is easy.
However, building a brand identity requires more than that.
The way you package your brand message determines whether your business will attract and retain customers or you will be tossed out of business.
Here are some of the ways companies can use to brand their retail business effectively:
Create a powerful brand logo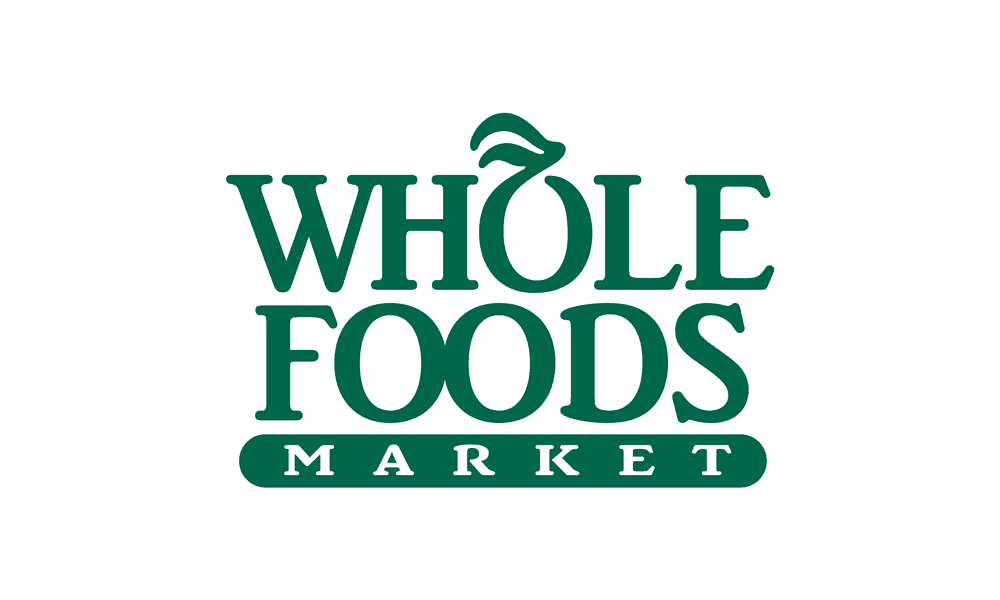 A brand logo is the most exciting piece in the brand-building process.
It plays a huge role in the in-store experience for customers.
It is the emotional bridge between your store and your customers.
The logo becomes your identity and the constant reminder of the promises to your customers.
The first thing you would want to consider when creating a logo is the visuals.
Then you also need to know where to place it.
A logo design is not placed anywhere there's a space for it.
It must be strategically placed.
The logo can be placed on price tags, shopping bags, receipts, price tags even on the employees' uniforms and more.
The bottom line is, for your brand image to stand out, you need to be willing to invest money and time into creating a logo that slays the emotions of your customers.
Consistency is everything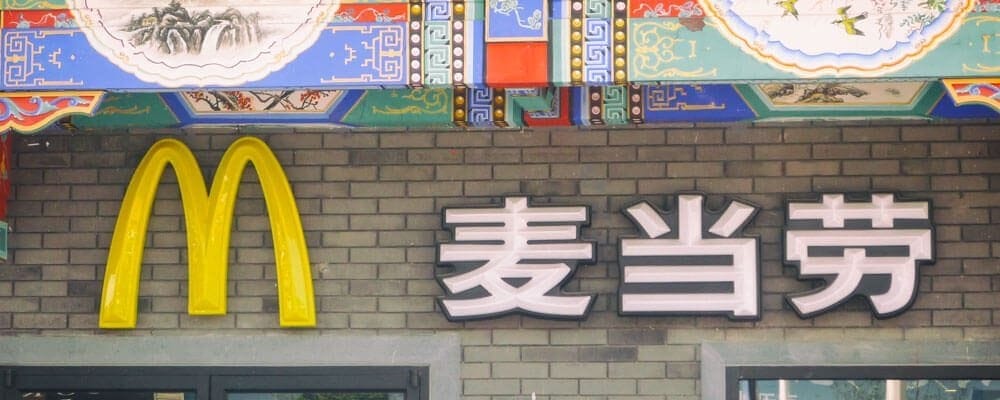 Everything in business is about consistency.
For example, billing software brings about consistency in the billing of customers and tracking invoices.
In the same vein, "consistency and impact" is the only way if you want to succeed in your brand identity endeavours.
Every time a customer has an interaction with your brand, in social media, email or whichever medium, the experience has to stirrup the same emotion.
Without a consistent method in place, the brand's identity will get lost in the myriad of communication touchpoint".
The following are some ideas on how you can achieve consistency:
Determine your target audience
You can't build a brand (or even come up with moving brand messaging) if you don't know who your target audience is.
This is where you figure out the behaviours and lifestyles of your consumers in detail.
By doing so, you learn how to create an identity that they embrace and relate with.
That involves narrowing down to your target audience.
It is a competitive advantage and also helps refine your brand message.
Sharpen your brand identity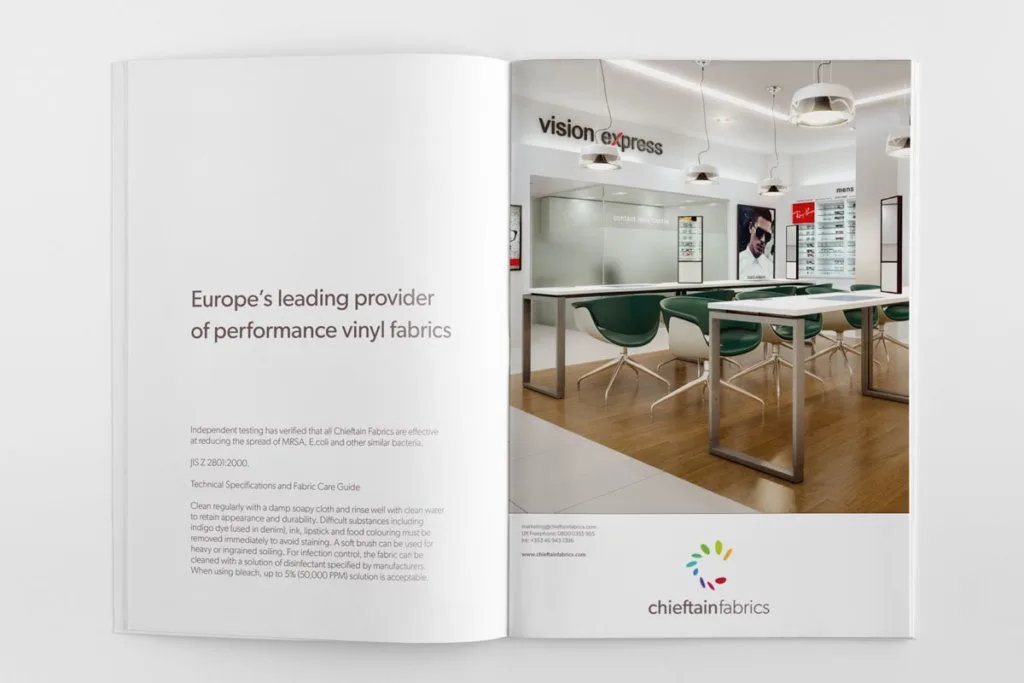 This can be achieved by coming up with your brand voice.
It is important to note that your brand voice is dependent on your audience, company mission and the industry in general.
It is about how you converse with your customers and how they respond.
A brand voice could be promotional, friendly, informative, professional, service-oriented and many others.
You should ensure that all the employees get the documentation and understand it pretty well.
Stay true to your brand message
Regularly changing your brand messaging could result in inconsistencies which confuse the customers.
It is this kind of confusion that makes the long-term brand building more harder.
Making changes to your brand often can also make your customers shy away because they perceive you as unsure about your offerings.
You should also train the employees on your brand identity.
This will empower them to look out for anything that is off-brand and report it to the relevant authority.
Develop better in-house communication
Some retailers are large enough to have teams that perform various business functions.
These are store managers, product managers, PR, marketing team and other units.
Frequent communication among these units can ensure that all the departments in the business are on the same page.
This can be done through numerous channels like emails, brief meetings (they can be as frequent as possible, depending on your retail store needs), and through memos.
Signage is fundamental to brand identity.
It helps to embolden your messaging concerning your activities and what causes you to stand for.
The banners give your customers directly, welcome prospective customers, and also offers guidelines factors that lead to a better "first impressions."
At the entrance to the store, the brand identity needs to be strong.
Nobody wants to be the only person buying from you.
According to the chairperson of Douglas Elliman's Retail Group, Faith Hope Consolo, "Customers want to feel like [they] are entering your world."
You can come up with a mesmerising messaging that tickles their fancy or something fun that makes them smile.
The thing is, your message should be impressionable enough such that it will not only slay your customers locally and social media platforms, but it should also bring you more business.
You need to be highly creative here as a retailer.
The way you display banners and other signs on the walls, shelving units, floor treatment, employees' wardrobe and tags matters a lot.
For online documents management, you can opt for document management software.
If you want them signed, you can use digital signage software to create and manage digital signage.
Colour Scheme
Humans beings have a huge visual appeal.
The colour psychology you incorporate in your retail store is a powerful indicator of what kind of store you are.
It also differentiates your business from that of your competitor.
Colours could convey much information for your retail store including the price range, your personality and the aura of your offers.
Then there is the psychological impact.
In other words, different shades of colour tell your customers more about your business.
For example, blue is a welcoming colour and also signifies trust.
If you are targeting the general audience that's the most appropriate colour.
Red evokes boldness and excitement which are traits associated with the target.
Darker shades of yellow as well as some shades of orange denote inexpensive and affordability.
The bottom line is, it is essential to choose a colour that will create the impression you want to make upon your consumers.
That will be a powerful ingredient of your brand identity.
Focused lighting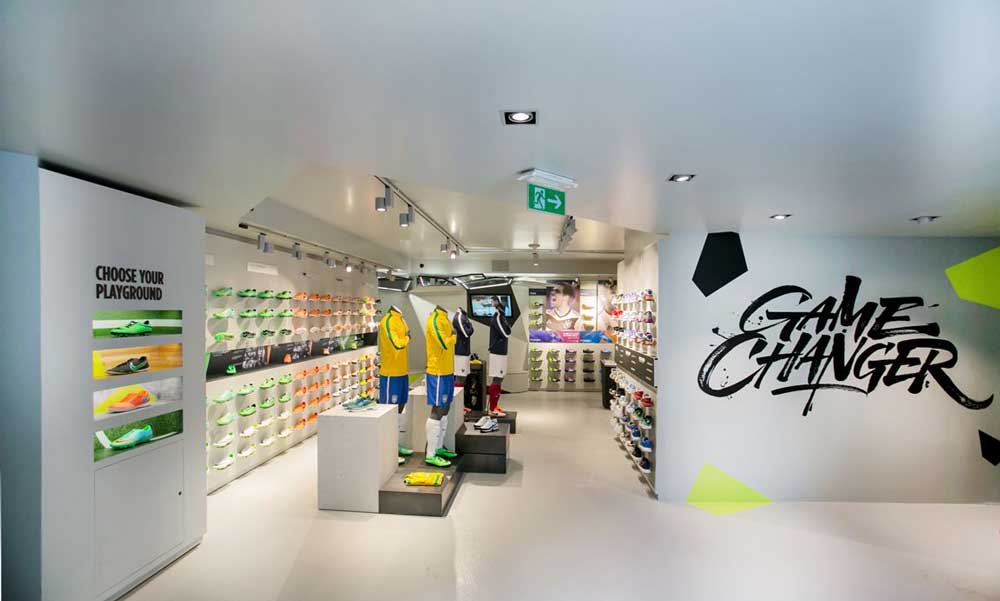 Customers buy what visually appeals to them.
However, there is no way you can achieve visual appeals for a product you can't see.
Lighting, in general, enables proper viewing.
At times, you can also use specific lighting to create a particular experience to shoppers or represent a brand.
Different retail stores may have different lighting depending on what they sell.
Children's store can get creative and playful with the lighting while clothing store needs to have brighter lights so that customers can be able to see clearly trying out different outfits of their choice.
However, if your whole idea is to create a calm ambience, then you will do well with dim-kind-of lighting.
Incorporate the right music
Almost every human responds to a particular type of music.
Whether you are effortlessly pious, the kind that pukes at the mention of religion (or just anything in between), good music will always touch your nerves.
That is why playing the right music in your store can help enhance its brand messaging.
It is not only about the type of music though but even the volume.
If your target audience is a vibrant youth, then they would easily identify with loud music.
On the other hand, a store that sells Christian stuff, you can create an incredible brand experience by playing soft Christian music.
This can give shoppers the appropriate knowledge and identify with the brand.
Fragrance can do the trick too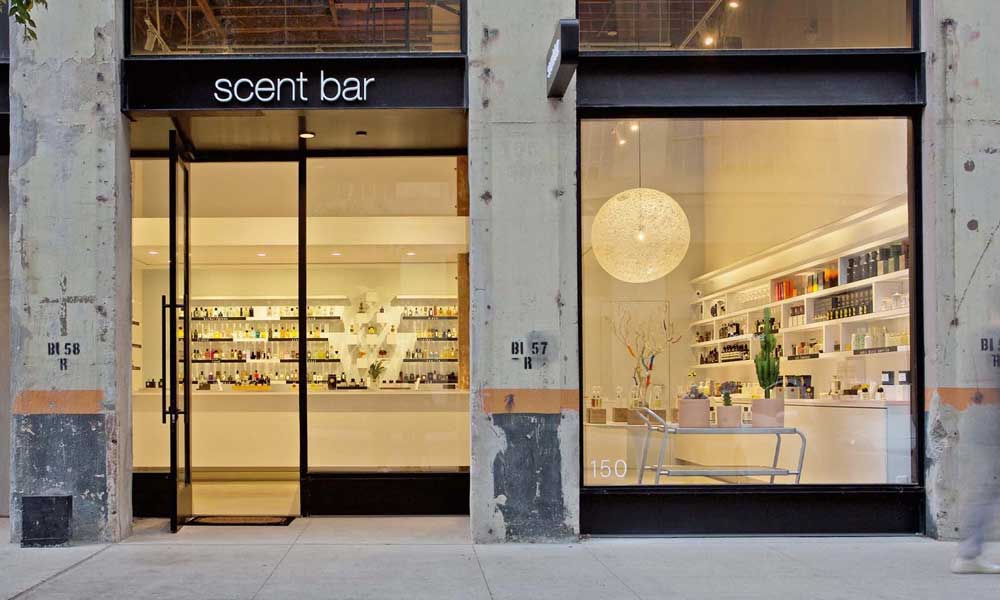 This one applies mostly to offline stores.
The sense of smell is strong such that your customers are likely to remember your store's fragrance than they are about your social media post.
Selecting a scent that can reinforce will remain in the minds of your customers.
For example, a lavender scent is a relaxing fragrance that slows how an individual perceives time, encouraging shoppers to stay longer.
Spicy fragrances cause male shoppers to linger longer while a floral aroma has a similar effect to both male and female.
As a result, these scents keep the customers in the stores for longer times.
Staying longer in the store can lead to increased chances of making a purchase and hence lead to increased sales.
Summing it up
Relations matter if you want to stay relevant or even take your business to the next level.
You can build stable relationships by creating memorable experiences for your customers.
The above points can be of great help for any retail business out to improve their brand messaging.
You can also share your 'most treasured" strategies for bettering your brand image in our comment section below.
Author Bio: Parth Mavani is nurturing his future at SoftwareSuggest.com as Software Analyst. He has a keen interest in Digital Signage Software, HR Software, and other industry software reviews. In his free time, He likes to roam on the endless road.