Business Stationery: Why it Matters and How to Make it Count
Have you ever stumbled upon a business card or received an official letter that blew you away by its professional appearance? That moment when you hold a piece of business stationery that looks sleek, polished, and cohesive – that's the magical power of excellent business stationery. Business stationery is more than just a piece of paper. It embodies your company's spirit, professionalism, and brand identity.
But don't take my word for it. According to a survey by Temple University's Fox School of Business, brand recognition improves by over 80% when you standardise your brand's image through stationery. In other words, how you present yourself to clients or customers through business stationery significantly impacts their perception of your brand.
However, excellent business stationery requires more than just slapping together a logo and contact details. Creating high-quality business stationery involves much more research, care, and attention to detail to ensure your brand message is expertly communicated to your clients.
To begin, let's take a look at the different types of business stationery that exist. Some crucial examples include letterheads, business cards, envelopes, notepads, brochures, labels, and stickers. These unique pieces serve a distinct purpose, from transmitting official correspondences to effectively highlighting various products and services. In modern society, digital signatures and online correspondence may seem more practical. Still, nothing beats the personal touch of a physical letter or business card in establishing an emotional connection with the recipient.
So why is business stationery so vital? To understand this, we must acknowledge that business stationery plays a significant role in reflecting your company's brand image. It is your brand's first impression that speaks volumes of your company's professionalism, attention to detail, and quality of work. Your business stationery designs help convey critical messages to your existing or potential clients. It reveals the creative and innovative spirit that drives your brand.
What is Business Stationery?
Let's get real for a second; isn't it frustrating when you get a business card or official letter that looks like an unenthused intern designed it? In contrast, have you ever received a business card that made you think, "this company knows what they're doing"? That's the jolt of excellence that comes with high-quality business stationery. Business stationery refers to the materials a company uses to communicate with clients, including letterheads, business cards, notepads, labels, stickers, and more. Each of these materials serves a unique purpose in reinforcing your brand and conveying your company's message.
From ancient scrolls to modern-day business cards, writing materials have come a long way in human history, recording our most critical memories and establishing the integrity of our communications. In the corporate environment, business stationery serves a similar purpose in providing an identity to the company and building its brand.
It's no secret that successful companies and corporations understand the impact of quality business stationery; even something as simple as a business card can make or break potential leads. The impressions formed by prospects or existing clients are vital in driving further business, and custom stationery promote a professional image on your company's behalf.
While business stationery might seem insignificant, it is anything but that. According to research conducted by Deloitte, 84% of company customers and prospects believe a business is more trustworthy if they have its own printed materials. Additionally, 68% of potential clients judge a business by its quality printed materials. So, having the highest quality materials is essential to show your customers that you are serious in your dealings.
Each material serves a unique purpose in business communication. For instance, letterheads and envelopes help transmit official correspondence to clients. Businesses must ensure that their letterheads' design mirrors their brand's image through fonts, colour schemes, and logos to establish a lasting impression of reliability and professionalism.
On the other hand, business cards are the face of the company and can often make or break a potential deal. A well-designed business card creates an unforgettable first impression of your brand.
But here's the thing – creating practical business stationery isn't just about slapping a logo and contact information on paper. It involves considerable planning, research, creativity, and attention to detail. Your business stationery design choices reflect your brand language and convey essential messaging.
When creating business stationery, it's a good idea to consider the various design elements that go into it, from colour schemes to the typeface used in the written content. Factors such as consistency, colour, and professional images must be considered. Character is critical in stationery designs, particularly if juggling multiple pieces. Consistent colours and fonts create a memorable association with your brand's identity.
High-quality images can add instant value and depth to your brand image, conveying competence, professionalism, and expertise. According to the Journal of Business Research, emotions play a massive role in shaping brand trust and loyalty. So, incorporating enticing and relevant images in your materials can generate a deeper emotional connection to your brand, often leading to potential clients' conversion.
Therefore, it's not only about having an excellent design; a closer look should also be given to your business stationery's printing quality and paper stocks. The Mississippi State University conducted an experiment that combined sensory experiences with printed communications, and the results were extraordinary. The investigations revealed that consumers experienced a deeper emotional connection to content when sensory experiences were added to print.
It's all about the details when creating business stationery, from how the materials feel to the recipient to how the printing smells. Allowing customers and clients to experience a multisensory experience reinforces trust and loyalty to the brand.
Why is Business Stationery Important?
Do you ever feel like you've been catapulted back to the 90s when you receive a business card, letterhead, or any other form of communication that needs to be updated and completely underwhelming? First impressions matter, and your company's stationery is your customers' first impression of you – it's a physical representation of your brand identity.
Business stationery is essential for several reasons. But let's start with the most obvious one – it helps establish your company's brand identity. Using consistent colours, fonts, and imagery helps unify and create a cohesive image, reinforcing your message. In the words of famous designer Paul Rand, "Good design is good business." When done correctly, your stationery acts as your brand's face, creating a lasting image of your business and its operations.
Projecting your message, personality, and culture on paper can be challenging. Yet, when correctly executed, your stationery can spark a conversation that leads to new business relationships.
But wait, there's more! Your business stationery can also help establish your company's professionalism. When you take the time to ensure that your stationery is top-notch, you're conveying that you take your work seriously. It's an opportunity to demonstrate how much pride you take in your work, building confidence in the minds of potential customers or clients.
Take, for example, letterheads. They're usually the first thing your clients and prospects see when they receive official correspondence from you. A well-designed letterhead implies that your company is legitimate, professional, and trustworthy. It lights up the face of the recipient and establishes trust and loyalty with the brand. On the other hand, a poorly-designed or inconsistent letterhead irks and irritates clients and prospects and most likely leaves them questioning your company's integrity and professionalism.
And let's remember the power of the business card. People usually associate the quality of the card they receive with the company's products or services. It's all in the presentation – an elegant and well-executed business card can make all the difference in captivating potential clients. The tactile sensation of a sturdy card, the smoothness of the paper texture, and the subtle design elements are all reflected in the beholder's mind. Receiving a card that has been given thought and precision conveys that your company is meticulous.
Furthermore, your business stationery can aid in creating a solid corporate culture. When you incorporate your company's values into your stationery design, you communicate the culture your business embodies. Take fonts, for instance – the font that you use has the potential to convey that your company is friendly and approachable or modern and innovative. Each design element you implement should represent your brand's personality, culture, and mission.
What are the Different Types of Business Stationery?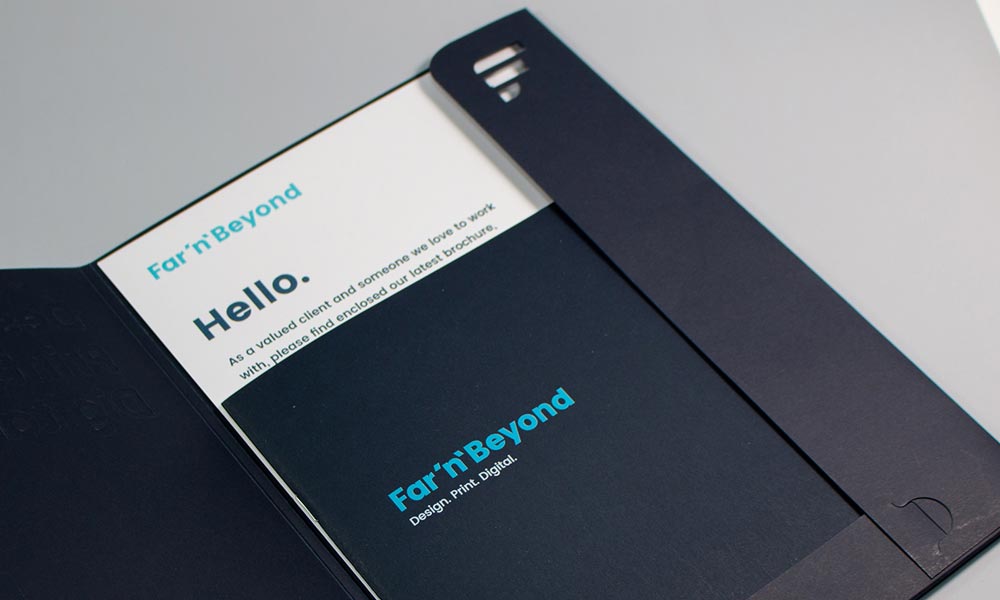 There are many different types of business stationery, including:
Letterheads: Letterheads are one of the most critical components of business stationery, acting as the official correspondence material of your brand. A well-designed letterhead usually has the company's logo, name, address, and contact information, reflecting the company's professionalism and brand image.
Envelopes: Envelopes protect your official letters from damage and add an extra layer of confidentiality or exclusivity. They often have the company's logo, return address, contact information, and possibly a tagline, reinforcing the brand's identity.
Business Cards: Business cards serve as the identity of your brand, providing your potential customers with details such as your name, job title, phone number, email address, company name, and logo. A well-designed business card helps you create a positive first impression of your brand and increase your chances of new business opportunities.
Complimentary Slips: Complimentary Slips can be considered mini versions of letterheads and usually have the company's logo and contact details. They're small and efficient and can be placed alongside the invoice or letter in an envelope.
Notepads: Notepads serve as a brand reminder, typically used for office memos, reminders, to-do lists, or even for jotting down ideas, propositions and notes.
Presentation Folders: Presentation folders are used to store and organise the company's marketing materials, proposals, or other crucial documents that must be professionally presented. They're usually customised to reflect the business's image.
Labels and Stickers: Labels and stickers are used for packaging, marketing, and branding. They can be personalised to reflect the company's logo, images, taglines, and other necessary details.
Invoices: Invoices are fundamental forms of business communication, conveying financial information. They record your business transactions, from payment information, delivery dates and order details.
Thank You Cards: Thank you cards allow you to enhance customer relationships by expressing gratitude for their loyalty and business. They can also inspire customers to return to your company and become loyal clients.
Brochures/Pamphlets: Brochures are an effective form of business stationery as a marketing tool. They can be used to share details and offers about your company's products and services and provide more in-depth information.
How to Design Business Stationery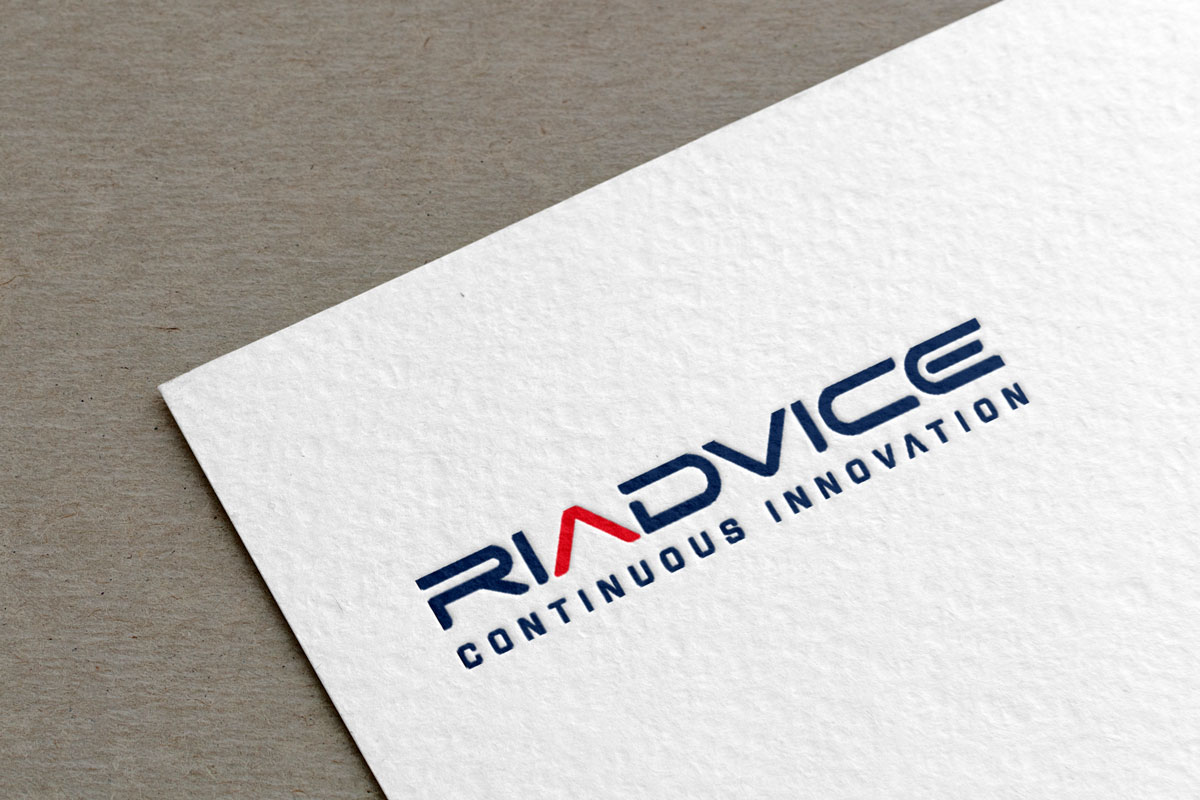 Business stationery is much more than a necessary element for any business. It's a unique opportunity to showcase your brand identity, establish your company's professionalism, and create a lasting impression in the minds of your customers and prospects. Every component of your business stationery reflects your identity, culture, and mission, from letterheads to business cards to invoices and beyond. Therefore, creating business stationery should never be a hasty decision. It should be carefully crafted to reflect the soul of the brand.
First and foremost, consistency is the key to creating powerful business stationery. Consistency is critical for creating a cohesive image and reinforcing your message. You want your materials to look like they belong to the same company, so use the same colours, fonts, and imagery. Establishing a visual identity for your brand drives double the impact and can define and reflect the company's beliefs and culture. You can create a shared language that captures the heart and soul of the company.
The choice of colours and fonts is crucial in establishing brand identity. Effective use of colours and fonts can help convey your brand's personality and message to your intended audience. For example, if you're a law firm, you may want to choose a more traditional and conservative font with an echoed professional colour scheme. Still, if you're a creative agency or a startup, using a more playful font with brightly bold and vibrant colours can evoke an energetic and innovative vibe. Choosing such a scheme ensures that your business stationery stands out and resonates with the audience for whom it was designed to influence.
Finally, the images you use on your business stationery should reflect your brand's quality and professionalism. The pictures you choose speak volumes about your company, and stock images won't do you justice. Picking specific, high-quality photographs that give accurate and genuine emotions about your company's culture, mission, and services can evoke a positive and long-lasting impression in the mind of your potential customers. Using visuals that help to express the company's unspoken accents can provide significant additional value to the business stationery.
In conclusion, creating powerful business stationery requires artistry, craftsmanship and a high level of attention. Consistent use of colours, fonts, and imagery helps reinforce your message and brand identity. Choosing the right colours and fonts is essential in reflecting your brand's personality and message. It's also crucial to use professional images to showcase the essence of your business. By applying these elements to your business stationery, you can make a lasting impression on your clients and prospects that will stand the test of time.
Choosing the Best Printing Company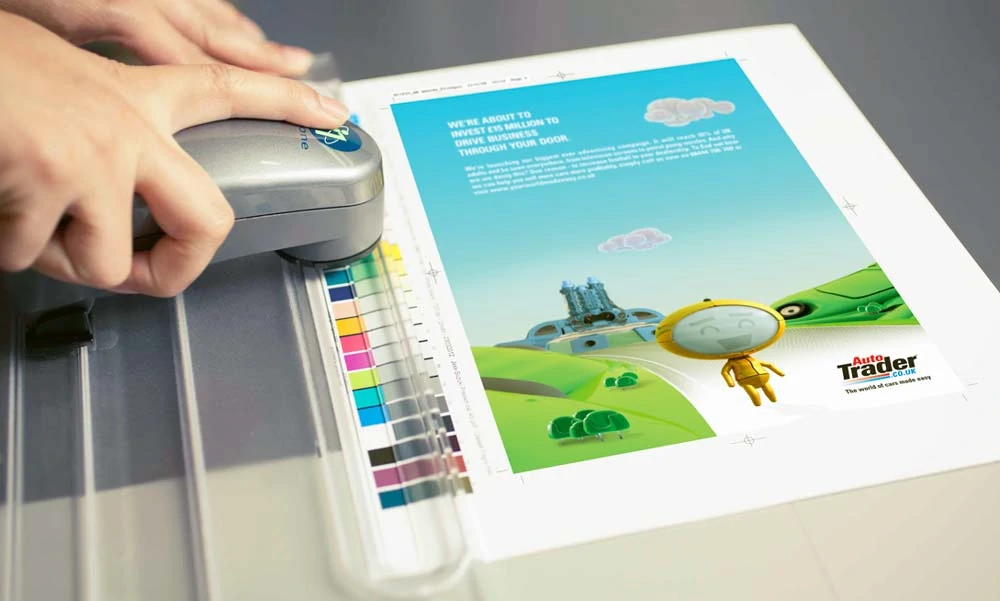 Business stationery is a critical aspect of branding that companies must pay attention to. It strengthens the company's persona, and first impressions impact customer confidence and trust in the brand, encouraging prospects to convert into loyal customers. Choosing the right printing company is essential in delivering high-quality, visually appealing results that resonate with the company's identity. When selecting a printing company, several factors must be considered to ensure that your business stationery is top-notch.
Firstly, the quality of materials is the foundation of any successful printing service. A printing company should use high-quality papers, card stocks or envelopes that match your design-flair to ensure that your materials portray your brand image in the best possible light. Inferior quality materials can compromise the appearance of your business stationery, causing reluctance and dismissing your company message.
Secondly, printing capabilities. Suppose you've crafted unique, eye-catching and professionally designed business stationery. In that case, you want a company that uses modern state-of-the-art printing equipment and technology to ensure the output matches the design. The printing company should be equipped to deliver the correct format and specifications, colour and contrast, and cuts, folds and trims that align with your brand's overall goal, even as your business grows and evolves.
Thirdly, turnaround time is an indispensable aspect when choosing a printing company. A quick turnaround time ensures that your business stationery gets to you and your clients on time, especially if you have looming promotion dates or trade shows. In a recent survey by the Printing Industries Association of Australia, 54% of respondent companies stated time constraints as their primary challenge in printing marketing materials. A reputable printing company should offer fast and efficient services to allow you to meet deadlines without any hiccups.
Finally, price is an obvious yet essential factor when selecting a printing company. The price should not come entirely at the expense of the project's quality but must align with your business's budget. Cost-effective solutions that don't compromise on quality can save companies considerable amounts in the long run. Ultimately, when choosing a printing company, your aim should be finding the sweet spot that blends quality with affordability.
Conclusion
In conclusion, business stationery is more than just a piece of paper with your contact information. It's a reflection of your company's professionalism and brand identity. By designing and printing high-quality business stationery, you can create a powerful impression that will help attract and retain customers and clients.