Looking to profit from the new branding trends, but can't seem to figure out which ones will be popular in 2018 trends, but can't seem to figure out which ones will be popular in 2018?
Knowing what will be popular the next year can drastically increase your chances of success because the brand can make preparations in advance.
Your company can work on future products that will be popular, which leaves out the risky part of not knowing if a product is going to sell.
Also, this can even boost a company's reputation, because from one trend the brand can obtain exposure.
Why should you prepare for next year?
Preparing for next year in advance gives you a better chance of succeeding because your company will surpass competitors.
Knowing what is going to be popular makes the risk of losing any business significantly less, but noticing what's going to be popular is no easy task.
At times you might not see a new trend coming, for example, fidget spinners were one of the most popular products of 2017, and nobody could imagine that a toy designed for people who have autism to become the next trend.
To see what the next trends are going to be you are going to need to think outside the box.
Read this article to find out some of the top branding trends that will most likely happen in 2018.
1 – Infographics
Infographics are used to give information to the reader in a visual manner, instead of having regular text structured paragraph by paragraph, infographics use images and bits of text.
This way the article can engage the reader in a different style grabbing their attention, which is now being used more and more often.
Customers want to see something else; clients get tired of looking at the same old structured content.
However, infographics provide them with something new to look at.
Besides, infographics can communicate and get their point across much faster by showing images.
Furthermore, we use infographics almost everywhere, whether it is in a public environment such as traffic signs, subway maps or even weather charts.
Only recently have we begun using infographics for business, which means it is still new and business owners can take advantage of it.
Most of the time infographics do not showcase all the data, but rather the necessary data to get a client interested.
Showing a potential customer a bunch of graphics will bore them to death, however advertising a key point in the data can turn a profit.
2 – Virtual Reality
Technology is becoming more advanced each day, and virtual reality seems to be the next advancement.
There are many added benefits with virtual reality such as having a real life experience through a pair of glasses.
Imagine not having to explore the dangerous areas of the earth, but rather have a robot controlled by you do all the dirty work.
Virtual reality is still in early development, and 2018 seems to be the year that it will trend, since the technology will advance, becoming affordable to the general public.
However, there are already affordable virtual reality products, but their quality is not that great when compared to something like the Oculus Rift.
On the other hand, with the technology advancements being made they should become a lot cheaper to purchase.
Also, products like these save companies heaps for money, for example, Six Flags Entertainment are developing roller coaster games, which means there is no need to build actual roller coasters.
This mentality can be used in all sectors of virtual reality; there are already games teaching medical students how to perform surgeries on patients and so on.
Furthermore, virtual reality is convenient to use, rather than having to spend money travelling, all business meeting, conferences and other related subjects can be done within the proximity of your home.
No longer will we have to use tools like Skype or Facebook live, plus you will feel as if you are in the same room as everyone else.
The final point to make for virtual reality is customers can try out products in a virtual marketplace, decreasing the number of refunds made per year.
3 – Artificial Intelligence
Artificial intelligence is relatively new and each day scientists are creating more advanced robots for practical use.
Researchers speculate by the end of the century robots will be doing almost all the heavy lifting, which means fewer jobs for people doing repetitive tasks.
Using AI in your business model is important as it can save time and money since machines do not ask for a pay check and they can perform multiple tasks at once.
Furthermore, artificial intelligence is more reliable, because the chance of a fault in the system is minimal and if by chance there is the program will show where the fault is.
We use artificial intelligence every day in our life whether it is a personal computer, mobile phone or even a home powered by a computer system.
The fact remains we use AI more now than we ever have and for a good reason.
AI does what most workers cannot, and that is work 24/7 without little chance of mistakes.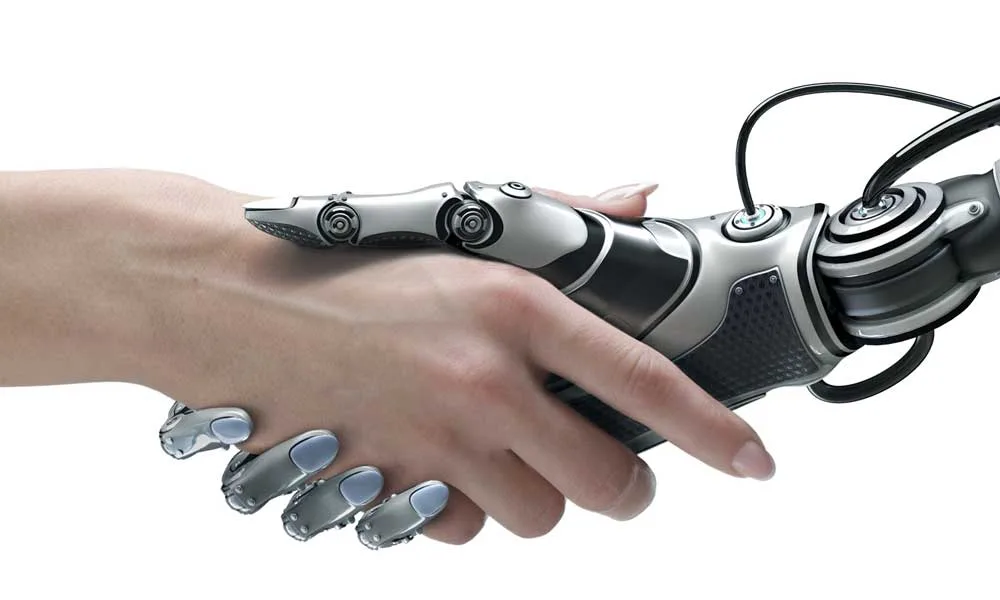 Many businesses already use such machines for features like 24/7 live chat or targeted advertisement.
Tesla has been using artificial intelligence since the beginning of the company, thus creating cars that can drive themselves.
Furthermore, artificial intelligence is being used for people with disabilities.
For example, people in wheelchairs may find it hard to control themselves in crowded areas, but with the help of AI, the wheelchair can be guided out of such places without bumping into people.
In conclusion, AI will become more popular next year, simply because we will need it more than ever before with self-driving cars, computers and other technology advancements.
4 – Mobile Based Websites
There is no doubt that mobile phones are the most popular trend of this decade with the introduction of phones now being faster than computers.
Also, being able to connect to the world wherever you are is a great achievement for tech companies, but how well are businesses taking advantage of this?
Today most of the major company's websites are not that interactive with mobile phones, which is a shame as a lot of potential customers use this method to search for products online.
Having a responsive website design is a must for any new business since it can turn cold leads into hot ones.
First off you must identify that the majority of your audience is using smart phones instead of traditional computers.
Otherwise, you will be putting energy in an area that is not needed.
A brilliant example of this is Google; they are heavily favoured to be the best mobile friendly website since they updated their algorithm in 2015 for this particular consideration.
Decreasing the number of cookies on a website is key to making the site load faster, and why is this important?
Well, customers have short attention spans and being able to load up the site fast is essential in keeping the customer active on the site.
Consider using a website that specialises in making mobile friendly websites, since they can help you learn the ropes.
Also, these online services do not cost too much for the quality advice you are going to get.
5 – Remote Training Employees
Instead of going to universities that cost thousands of dollars, students can now apply for remote training for individual companies.
Tech companies and startups are hiring more and more freelancers than ever before, and most of these freelancers have not finished an education.
So why are they hiring this way?
For starters, it is a lot cheaper for a company to hire a freelancer than an employee, because a freelancer works from home, so they already have all their gear in place, no need to purchase a whole new office for them.
Also, most tech jobs only require a computer and an internet connection, which means they can hire talent from all over the world.
Furthermore, tech companies are paying for an online course for students, which is a significant investment on the business's part.
Knowing that you will get a highly qualified employee by the end of the process and it is a great investment.
That is because they can offer their services to the company, thus not needing to complete an expensive education.
However, most companies have the policy to pay for the course in advance just so the potential employee will not quit half way through it.
Conclusion
Knowing the trends that are going to happen in the future is a going to play a big part in a business's success.
When a trend comes along that a company has prepared for it can potentially get them exposed to other business opportunities, which can turn a regular firm into a market leader.
The items listed above are potential branding trends in the year to come but don't put all effort into one subject.
Doing this can hurt you if the pattern does not happen, there is no way to know what is going to trend for certain.
Author Bio: Justin is a marketing specialist and blogger from Leicester, UK. When he has a minute, he loves to share a few of his thoughts about marketing, writing and blogging with you. Currently, he is working as a content marketer at the writing service Bestdissertation. You can follow Justin on Facebook and Twitter.
---
If you wish to discuss how we can develop your brand or provide graphic design for your product or business, email us at: [email protected]
Inkbot Design is a Creative Branding Agency that is passionate about effective Graphic Design, Brand Identity, Logos and Web Design.
T: @inkbotdesign F: /inkbotdesign
---