How AI Marketing Can Boost Your Business
Artificial Intelligence Marketing is a new field of technology that uses an AI marketing bot and artificial intelligence algorithms to optimise marketing campaigns by analysing customer behaviour and using predictive analytics to find customers most likely to buy a particular product or service.
Are you struggling with the perfect sales pitch for your business? Or maybe you're looking for a better way to market your products online. If you're looking for a better way to promote your business, you may consider using AI marketing strategies. But how exactly does AI marketing work? Why do so many businesses use it? And what are some ways that you can incorporate it into your marketing strategy? The answer to all these questions is yes!
With artificial intelligence and machine learning rapidly advancing in almost every sector, we can see the impact of these technologies on everything from self-driving cars to medical diagnoses. But the true power of AI lies in its ability to help businesses and brands to achieve extraordinary levels of customer engagement.
But how can you harness the power of AI for your business? How can you improve the customer experience while increasing conversions, brand awareness and loyalty? How can you increase sales and profitability?
The answer is simple. You need to focus on the customer journey.
In this post, I'll explain the basics of AI and machine learning and give you a step-by-step guide on applying AI to your business to make a real difference.
What is AI Marketing?
Artificial Intelligence Marketing is the application of artificial intelligence into marketing processes. It's a way of automating and streamlining some of the more mundane tasks involved with creating, managing, and measuring marketing and advertising campaigns.
AIs can do the work for you without your constant input, and in many cases, without understanding your purpose.
AI Marketing is also often used to drive automated emails or direct mail. AIs can be set to send emails or postcards based on criteria such as previous purchases made by customers. They can also scan keywords or customer responses to determine the best content to send.
AIs are also helpful in finding the optimal landing pages for email and direct mail. For example, AI systems might look at the previous website visits, click-through rate, and location of visitors before deciding where to send them next.
One benefit of AI in Marketing is that it can save much human labour, allowing marketing teams to focus their time on more creative tasks.
AI is the Future of Marketing
The future of marketing is going to be completely automated. Some experts predict marketing will become a $1.5 billion industry by 2030. By then, they expect all the mundane and repetitive tasks that AI Marketing does today will be automated, and the market will grow to more than $100 billion.
But, before it becomes commonplace, it's essential to understand what it means for your business and how it will fit in with your current marketing strategies.
AIs are software programs that mimic the human brain, making decisions and learning independently. As such, they can perform tasks and learn patterns over time.
You can use them to assist with various types of marketing, including the following:
Automated… email
marketing
text messages
sales funnels
website design
web forms
What Are the Benefits of Using AI to Market?
There are two main benefits of using AI to market your business. First, AIs are cost-effective, and you don't need to hire as many employees to handle the same tasks. For example, a team of 10 people could be replaced by one AI.
Second, an AI doesn't require much human interaction. This allows you to spend more time on the creative aspects of your marketing.
An AI can save you time, money, and stress. It can take a load off your shoulders, freeing up your time to focus more on the things you love doing.
What are the Challenges of Using an AI to Market?
The biggest challenge of using AI to market your business is that teaching it to do new things can be difficult. Because of this, it may take several years before your AI is ready for primetime.
You may also need to invest in training to teach the details of your industry and your customers' needs. In some cases, it may be easier to build a new AI rather than try adapting an existing one.
Do I Need to Upgrade My Business to Use AI Marketing?
If your business currently has an effective marketing strategy, it's probably safe to say you're on the right track. However, if you're looking to upgrade your business, you should seriously consider investing in the technology that will allow you to automate your marketing.
Many companies are moving away from manual marketing methods and instead investing in AI and automation.
As a result, you'll need to start thinking about how your business could use AIs to improve its performance while saving money and reducing stress.
How Does AI Marketing Work?
Artificial Intelligence is the science of creating machines that think as humans do. This means that artificial intelligence allows machines to learn and use human-like logic to make decisions. For example, an AI might be able to pick up a phone and call someone without human intervention.
We can apply AI to all sorts of situations to automate tasks. It is an excellent tool for businesses because it is much cheaper to create and implement than other automation tools like robots and virtual assistants. It also requires minimal human involvement in decision-making.
The U.S. Bureau of Labor Statistics predicts that jobs will be created for 97 million in the field of AI over the next decade. That's why most business leaders expect AI to become the next major disruptive technology to transform their industry.
With AI marketing, you will never have to worry about whether you are reaching your audience or creating the right message. AI marketing gives your business an edge over competitors by cutting down on manual data entry, eliminating waste, and giving your team more time to focus on your core business.
When it comes to artificial intelligence marketing, the first step is to determine which type of marketing automation platform to use. Today, there are two types of AI marketing automation platforms:
Managed: These platforms are designed to automate your marketing, so you can spend less time managing your campaigns. Managed platforms are perfect for companies with smaller budgets.
Hosted: These platforms are similar to managed platforms, but the company hosts them. Hosted platforms are good options for companies with a larger advertising budget. They provide you with all the same features, but your employees are responsible for scheduling and customising your campaigns.
Once you've decided on your type of automation platform, you must choose a software vendor. Numerous vendors provide managed and hosted solutions, including Marketo, HubSpot, Salesforce, and Eloqua.
You can choose any software vendor, but it is essential to research them thoroughly. Check reviews and ask for references from former clients to see how your potential partner has helped them grow their business.
After choosing a software provider, the next step is finding a toolkit to start your campaigns. Several free, paid and subscription-based AI marketing tools, including Google, Facebook, and LinkedIn Ads, are available.
However, the best way to start with AI marketing is to use the AI platforms already provided by your vendor. You can also take advantage of the automated tools available through Google Analytics.
AI marketing provides your business with many advantages, including:
Lower costs. Compared to other types of marketing automation, the price for AI marketing is low, even if it is for a small business.
Simplicity. Unlike many other tools, AI marketing is easy to use. Most platforms have intuitive interfaces that anyone can figure out in minutes.
Scalability. AI marketing doesn't require additional staff to maintain, unlike other systems.
Personalisation. When it comes to marketing, it is all about personalising your message. AI marketing is capable of using data to personalise your content and ads.
Analytics. Once your campaigns are set up, you can access powerful analytics. You can generate actionable insights into your success and identify areas for improvement.
Real-time. AI marketing is the only real-time tool that lets you target your audience. This enables you to reach your audience anytime, anywhere, without relying on a website or other media.
Automation. When it comes to marketing, automation is king. Using AI marketing eliminates manual data entry and saves time, allowing your team to concentrate on growing your business.
The Different Types of AI Marketing
If you want to learn more about the future of advertising, check out these five ways AI is changing marketing today.
1. Personalised Emails
Personalised emails are one of the best examples of artificial intelligence. A personal approach is practical because people expect to receive personal messages specific to them. These emails are a great way to keep your customer engaged and promote loyalty.
2. Chatbots
Chatbots are software applications that act like humans. You can use them to help solve problems for customers, and you can even teach them to answer questions as you would.
3. Machine Learning
Machine learning is a type of AI that allows computers to learn independently, making it the perfect marketing solution. Machine learning applications allow computers to identify trends, track data, and make predictions. This helps marketers understand consumer behaviour and respond to it appropriately.
4. Automated Campaigns
Marketing campaigns don't have to be boring. A marketing strategy that uses automation technology can save time and help you reach your target audience. An automated campaign can make an ad appear at a particular time of day, on social media, or to a specific demographic.
5. Conversational Marketing
Conversational marketing is about how customers talk to each other, and marketers use this information to create personalised ads and messages. Start conversing with your audience if you want to know what people say about your brand.
When Should you Use AI in Marketing?
Every day. At least once a day. Maybe even multiple times. Marketing is the engine that drives every business forward. The key to success in any business is continually improving your marketing efforts to maximise your ROI.
At its core, marketing is all about connecting emotionally with a customer. It's about telling your customers' stories in ways they can relate to. It's about knowing your audience and creating messages that resonate with them.
Marketing is all about engagement. Engagement with your customers is something that you should be doing every single day. No exceptions. No excuses.
So what's the big deal about AI? Why should you care about using artificial intelligence (AI) in marketing? If you've ever tried to do anything in the marketing world without AI, you know how frustrating that can be.
Marketing is a competitive field. It's filled with so much data and information that it can be hard to see where to start and where to invest.
The good news is that some great tools can help you cut through the noise and focus on what matters. AI-based technology is changing the way marketing professionals do business. With AI, marketing is becoming more straightforward and effective than just a few years ago.
In fact, according to a recent report from the Harvard Business Review, "Artificial Intelligence Will Change Everything."
Sale
Bestseller No. 1
Why Should You Care About Using AI In Marketing?
Let's say that you're an eCommerce retailer. Your business is growing, and you need to find a way to keep up with the demand for your products.
You might hire a team of people to check your website's feedback manually. Or, you could use AI to automate this process and keep tabs on your sites.
Now, you could hire a team of people to manually analyse the comments on your social media posts. But that can be expensive and time-consuming.
Instead, you could use AI to analyse all the comments on your social media accounts. This would save you time while giving you a complete view of the conversations taking place on your website.
This analysis could help you identify issues with your product photos or find opportunities for increased sales.
So, how does this apply to your marketing?
If you are interested in increasing the profitability of your business or improving the customer experience, AI is the way to go. The technology can help you gain a more comprehensive understanding of your customers.
Think about it.
When you go to a store to buy a new television, you are looking for a specific model.
The marketing team for that store has to analyse the data on TV preferences to ensure they sell the suitable TVs.
Similarly, when someone comes to your eCommerce store to buy a specific item, it's your job to find that product and make sure it shows up on their screen.
But you don't have the time to keep up with that. You need a team to look at all that data and identify the most likely customers.
You need a way to identify the right customers and reach out to them before anyone else does. And, it would help if you did all that at the push of a button.
How Artificial Intelligence Can Help You Market Better
As you can see, marketing is a constant challenge for any business. Even the most efficient marketing teams have to work tirelessly to ensure they do everything they can to maximise their return on investment.
That's why it's essential to automate your marketing processes as much as possible. That way, you can spend your time on more important things, like improving your product or meeting new customers.
AI helps you to do all of that. It's more efficient than a human-powered marketing team and much more accurate.
Does Artificial Intelligence Make Sense For Your Business?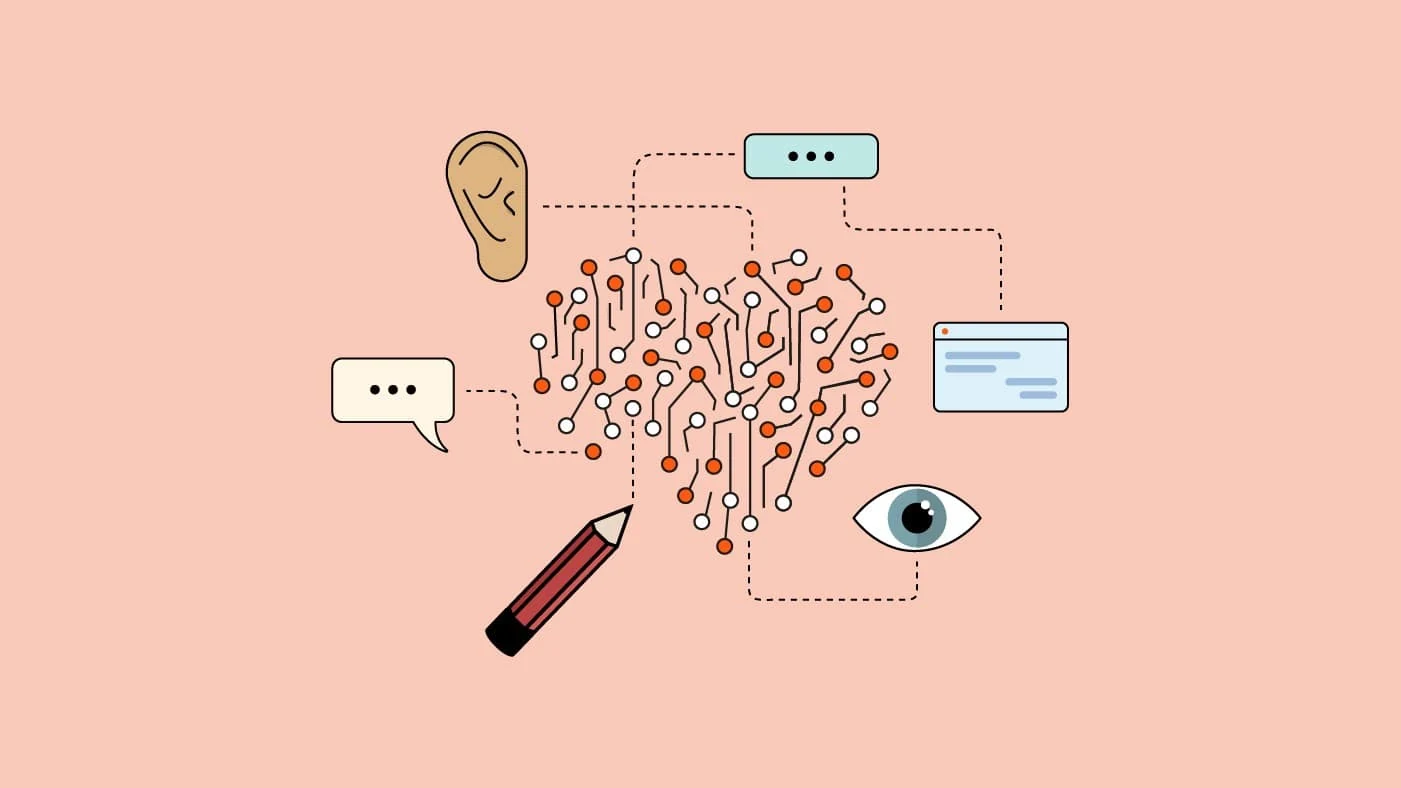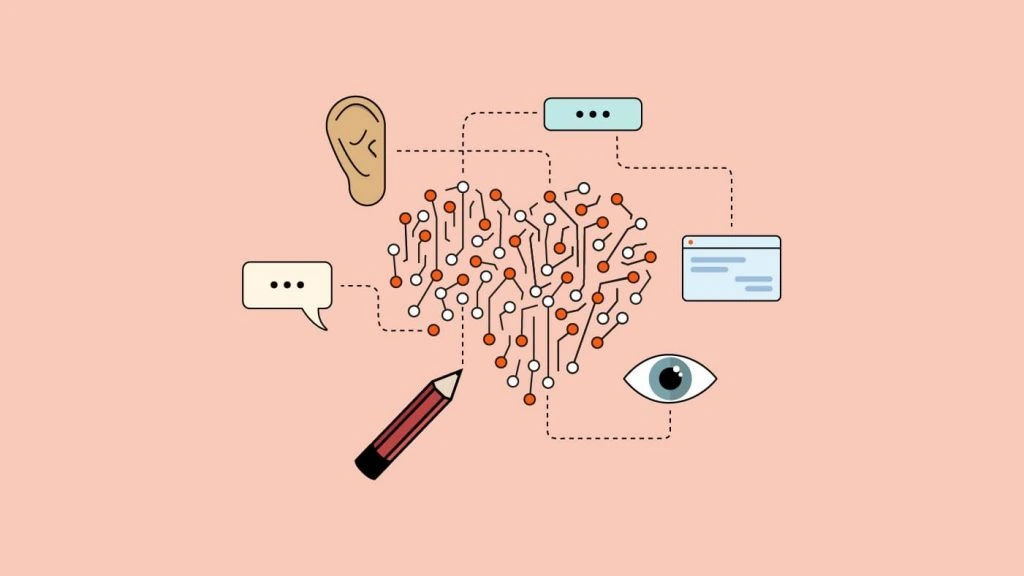 Artificial intelligence is not a new concept. It was around long before we used computers. It has been used for various purposes over the last few decades, including as a military tool and even to help doctors and researchers better understand the human body. Today, AI is being implemented in various fields and is beginning to show promise in marketing.
In the business world, artificial intelligence has been used in numerous ways to optimise the process of customer interactions and sales. You can deploy AI software in customer service centres to streamline the customer experience, provide 24/7 support, and deliver personalised messages to customers.
AI can also monitor customer trends and determine how customers interact with the brand, which can help identify problems or improve a specific brand area. AI can also identify and target ideal prospects based on consumer preferences and behaviours, thus leading to higher conversion rates.
You can also use AI technology to create marketing campaigns based on a customer data platform. For example, if someone buys a product on Amazon, the AI would know if they tend to shop for clothes and if they prefer red. You can use this information to create targeted ads on Facebook, Instagram, and other social media platforms.
The key to implementing AI in your business is to find the right technology. Some of the companies that are successfully using AI in their digital marketing include:
Amazon
Airbnb
Hootsuite
Nike
Target
Uber
Whole Foods
Google
Apple
Facebook
Twitter
Amazon is probably the most well-known company that uses AI in marketing, and its AI tools are designed to improve the customer experience. AI in marketing can help streamline processes and eliminate manual steps. For example, in 2020, Amazon launched "Amazon Go," which allows customers to walk out of the store without interacting with a cashier.
Amazon's AI can track a customer's purchase history and automatically identify items they are likely to purchase. If a customer selects a product, the AI sends an email and a delivery notification to the customer.
One of the most incredible features of AI is that it learns from each customer so that it can adapt to your individual preferences. For example, when a customer walks into a grocery store, the AI can see if the customer likes blue or red food products. If the customer picks up the red food, then the AI will send them an email with coupons for the red food.
AI can also help improve customer service by enabling customers to contact the company directly via email or chat. The AI will respond to the customer's question or comment and answer it based on its historical data.
While AI has been used in many areas, it is still in its infancy stage and has a long way to go before it reaches full maturity.
Best Practices For Using AI In Your Marketing
How do you know if your business can implement AI in your marketing strategies? Before you decide to use AI, you should first consider the following questions:
1. Does your marketing strategy require manual processes?
AI is an excellent solution if you already have a well-defined process for your marketing but don't require any additional steps. For example, if you are using digital marketing to advertise to potential customers, you may not need AI to target your audience.
2. Does your company use automation tools?
If your business is already using automation tools, such as HubSpot, then you may be able to leverage AI in your marketing. You can use AI to automate and simplify the repetitive tasks that take up time in your marketing campaigns.
3. Do you need real-time analytics?
AI requires data and data analysis. You should be fine if your marketing is already analysing data daily. However, you may want to explore AI in marketing to increase customer engagement.
4. Are your team members trained in AI?
Since the implementation of AI requires data and data analysis, it is essential to ensure that your team is trained in both. A team member that is trained in AI may be able to determine whether AI is the best option for your marketing campaign.
Sale
Bestseller No. 1
FAQ
What's the biggest misconception about AI marketing?
The biggest misconception about AI marketing is that it's just a buzzword. People think it's a fad and only big companies use it. But, AI marketing is a proven strategy for businesses of any size.
What's the best thing about AI marketing?
The best thing about AI marketing is that it's a proven strategy. For example, Google can tell what words people are typing into their search engine. They can then use that information to help them rank high in the search results. This same concept can be applied to other businesses.
Is AI marketing just a buzzword?
No. AI marketing is not just a buzzword. It's a proven strategy used by some of the largest companies in the world.
What is the best way to market using AI?
The best way to market using AI is to think like a computer. That means you need to think like a machine. Once you start thinking like a machine, you'll see that everything is already set up for you to be successful.
Conclusion
So, you want to use AI marketing to boost your business? Well, let me tell you right now that it will cost you.
Don't waste your time if you're unprepared to invest in AI marketing tools. But if you're willing to invest money into your marketing, AI marketing can help you build a loyal following and make more money.
The best thing about AI marketing is that it's scalable and can help you with everything from email campaigns to content creation. So, if you're interested in learning more, check out this article about what AI marketing can do for you!
Want to learn more about AI Marketing? Check out this article about the benefits of AI for your business!
Last update on 2023-12-01 / Affiliate links / Images from Amazon Product Advertising API