10 Web Design Trends That Every Developer Should Know
Web design trends are constantly changing and evolving. While some tried and true design techniques never go out of style, new trends emerge as technology advances, and audiences shift, especially in the ever-shifting digital landscape. 
Sometimes keeping up with the constantly changing world of web design trends is a task that takes a lot of time and effort, so we wanted to help save you time by compiling ten current web design trends that every developer should know.
By keeping your site up-to-date with these web design trends, you can be sure your website is contemporary, vibrant, and fun for everyone that visits. 
1 – One-Page Websites
The one-page website is a modern design trend that is here to stay. Unlike traditional websites, which have multiple pages, the one-page website offers all of your content on one page, often with anchored links to different page sections. 
Whether you have a landing page, a product page, or an entire sales funnel hosted on that single page, this type of design has grown in popularity over the last few years and is currently being used by many brands worldwide.
Creating a one-page website has multiple design benefits, such as the fact that it is easier to build and manage than most multi-page sites. 
Since all your content is on one page, you don't need to worry about the same menu or navigation structures that other sites need to because all the links are already there for site visitors. 
The biggest draw for site users is that all your content is easily accessible, which means they can quickly find what they're looking for. 
2 – Responsive Design
Responsive design is vital to a successful website because it allows users to view content in a format that works for them and their devices. 
It is the idea of making your website available and optimised for mobile and desktop, whatever input device users choose to visit your website from. Many people think that WordPress automatically formats your site for different devices; however, this is not always the case, as seen in this article from Goodiewebsite. 
The most likely scenario is that your website is not 100% optimised for mobile browsing and loads slower on mobile devices than on desktops. There are many ways to increase your website's speed on mobile, such as minimising your website's HTTP requests and optimising JS and CSS.  
You're behind the game if your website isn't already responsive. The number of people who browse the internet from their phones is increasing rapidly, and if your website can't keep up, you'll take a severe hit in terms of your traffic numbers and business referrals. So responsive design is a must-have for any business that wants to stay relevant online this year. 
3 – Infinite Scrolling
We've all been on the web pages that never end and continuously load content. As the user scrolls down the page, more content is loaded from the website, sometimes in the form of new images or copies. This feature is especially true of social media sites as they are beginning to incorporate infinite scrolling features into their feed algorithms. 
Love it or hate it, infinite scrolling is a trend on the rise. It provides a great user experience by reducing the number of steps required to browse content and reducing bounce rates. With infinite scrolling, users don't have to click through multiple pages to view additional content; it simply appears as they continue scrolling down. 
Because of this, it's best used for websites that have much visual content. Infinite scroll is also great for news sites because readers can endlessly read articles without clicking from one page to another. 
This trend can be significant for user retention; however, you need to think about your content offerings and if you can make it worth the effort to create a website with infinite scrolling features.
4 – Single Page Applications
Last year, we predicted that Single Page Apps (SPAs) were here to stay, and a year later, we can definitively say that was right. SPAs are web apps or full websites that interact with the user directly by dynamically rewriting the current page rather than loading entire new pages from a server. 
This feature differs from a simple one-page website as content and code are regularly rewritten rather than stagnant. In addition, this approach avoids interruption of the user experience between successive pages, making the site or application behave more like a desktop application than a separate website.
SPA sites have some benefits over traditional websites, such as the fact that they load faster because they don't have to reload the whole page every time there's a new route. 
This means that users can navigate your site without waiting for pages to refresh, improving the overall user experience. This design trend can be valuable for companies looking to add web apps to their sites. 
5 – JavaScript Animations and Effects
Adding animations and effects to your site is not the best practice for every type of site. Some companies need to focus on their static content and should not focus on moving features. However, for companies and individuals looking to add some moving elements to their site, Javascript enables them to do just that. 
Moving content and effects on your site are not a new trend, but it is rising as companies compete for user attention at every level. Animations and effects, such as moving text, buttons, or images, can draw attention to certain features on your page and catch the scroller's wandering eye. 
Using a few animations or effects tastefully on your site is beneficial. Still, you don't want to go overboard because using too many at once can make your site feel overwhelming and distracting and make pages load slower. 
6 – Parallax Scrolling
Parallax scrolling is the website effect where content on the page moves at a different speed than the background. You might have noticed this effect when you're on a website, and you scroll down, and while you're scrolling, the background scrolls slower than the rest of the content on the page. 
Using principles of parallax scrolling, rather than making your whole site dedicated to this effect, has proven effective in recent years and is a trend that is on the rise. 
Using parallax scrolling adds movement and depth to your website design and will create a more exciting and engaging experience for site visitors. Especially on one-page websites, it makes the illusion of movement when the user is just staying on one page. 
When websites execute this effect well, they stand out, look great, and are simply fun to scroll on. However, poorly executing this effect can confuse and distract users when websites execute this effect. 
Using this effect in subtle ways, like making the movement slight and adding a background that is not distracting, is the best way to go about it. 
7 – 3D Elements
The use of three-dimensional elements on a website has been a trend for some time, significantly growing throughout 2021. 
However, with new developments in AI, VR, and even Metaverse technologies over the previous year, the 3D design trend is back and easier to access than ever before. 
3D elements are usually made up of multiple layers, adding depth and dimension to otherwise flat designs. The most common 3D elements currently used on sites are buttons, logos, and text. 
Using 3D elements on your website helps create visual interest while enhancing the user experience at the same time. Visitors can interact with these elements by clicking or rolling over them with their mouse pointer. 
This can help reduce bounce rates since users will want to stay longer on your website to see what will happen next when they hover over the 3D element. They increase user interactivity and interest and are worth the additional effort to incorporate. 
8 – Interactive Video Content
While we're talking about the Metaverse and how it will impact web design, we must touch on interactive video content. 
Interactive video content is essentially any video that allows the viewer to interact with the video to make something happen, unlike the usual passive viewing experience of watching a video. 
Though this principle is not in widescale use yet, Youtube and other video streaming services have been incorporating clickable elements into videos for a few years. 
Creating interactive video features, such as calls to action, product links, or even quick-action quiz elements, will become possible and widescale with metaverse technologies. 
Already, people are incredibly engaged with video content, and this will be another way of increasing that engagement on web pages. 
9 – Minimalist Web Design Trends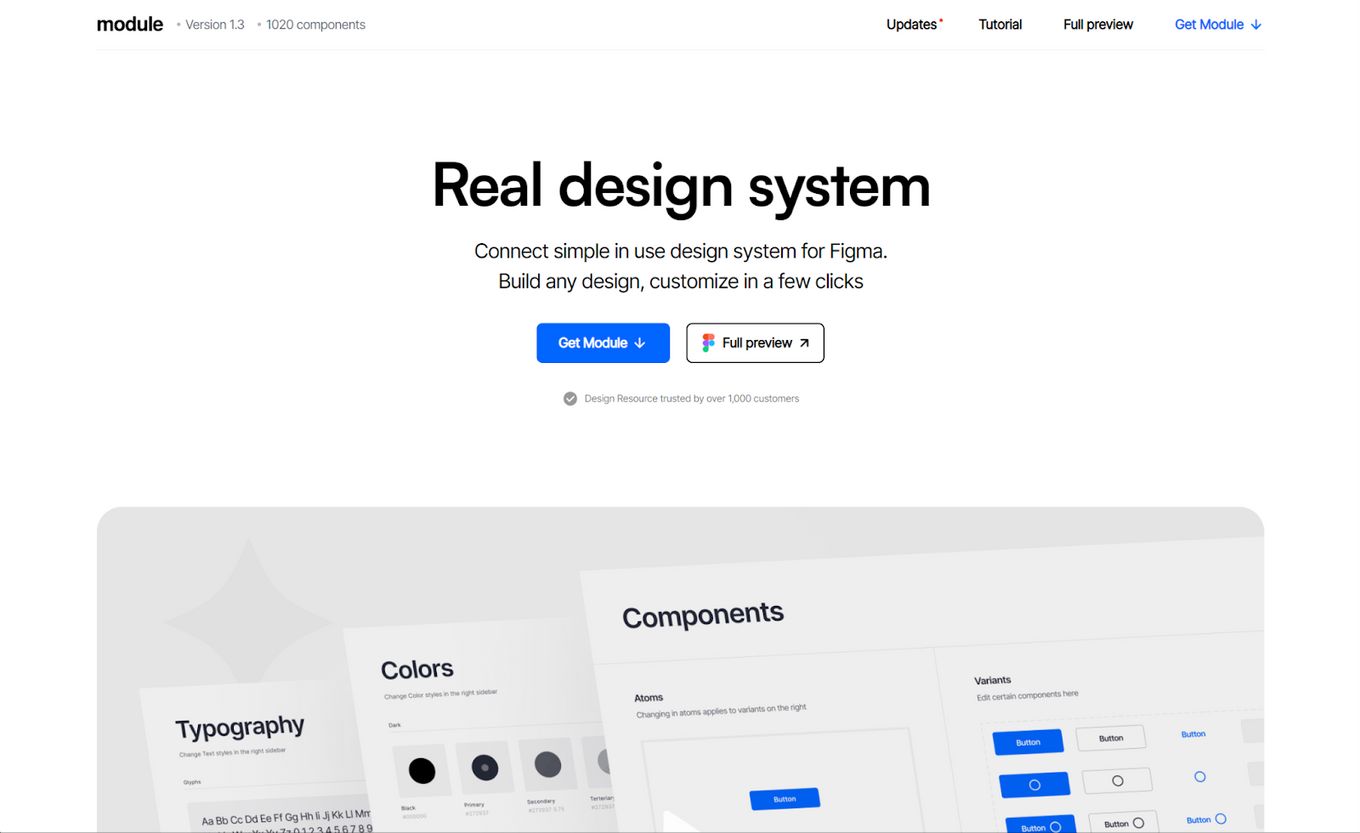 Minimalist designs are more than just a visual trend; they also have several practical benefits for your website. That's why minimalist design has been a web design trend for over a decade and is still going strong. 
Minimalism means creating a clean and simple website with very little clutter in web design terms. It's designed to be easy to navigate, have no unnecessary information, and be clutter-free. 
This web design style can also include minimalistic images or videos that support the main site message without being distracting.
As mentioned, there are many practical benefits to minimalist design in websites, such as the fact that having fewer overall elements increases browsing speed and readability. 
The minimalist design also cuts down your site to essential information, which is helpful for users who are looking for information about your company or service quickly and don't want to spend their time scrolling. 
In addition, minimalist sites use fewer graphics than traditional sites, which speeds up the site loading time and lessens bandwidth usage. They are also exceedingly simple to maintain and update, saving developers time and money in the long run. 
Overall, minimalist designs are visually appealing to the user and extremely practical, so this will be a trend that continues to grow over the years. 
10 – Nostalgia
The nostalgic trend does not end with fashion; over the past year, it has expanded to web design- and it's not hard to see why. When a site is styled to evoke feelings of an old-fashioned magazine, newspaper, or product, it builds trust in the user. 
Take the example of VanCafe, an E-Commerce website that has incorporated design elements to make users think of vintage-inspired van life. People associate this vintage design with quality and longevity. So this simple technique can help increase the credibility of your brand's image and make it feel more established and trustworthy than it would with a modernised design. 
Think about the sites you've scrolled through this year: Have they incorporated nostalgic elements to draw your attention and evoke trust? This is done using colour palettes, imagery, and features or design elements of older websites. 
This is primarily an aesthetic trend, especially nostalgia being a massive trend on social media platforms like Tik Tok. However, it can be an effective design strategy, especially if you are a legacy brand that has been around for some time. 
Web developers need to stay up to date with emerging trends in design because keeping your website fresh and relevant will make visitors want to spend more time on it. 
If visitors only see the same static site every time they click to your site, they will click away at a much quicker rate, either because it's user-friendly or the information they are seeking is not there. 
If your site looks outdated or difficult to navigate, they'll assume your business is outdated or behind the times. By incorporating some of these design trends into your design this year, you can show off what makes your brand unique and encourage people to spend more time on your site. Happy designing! 
Author Bio: Marek Tyniec is the Marketing Coordinator at Goodiewebsite. He is an experienced online marketing professional with deep insights into the challenges of software houses serving B2B clients in the US, UK, Australian, and Western European markets. Speciality coffee lover before it was cool, and a fan of independent cinematography. Influential cycling blogger and journalist, setting trends in Polish cycling media since the early 2000s.