How Much Should You Be Spending On Logo Design?
A lot of new business owners mistakenly assume logo design is no big task.
Something so small couldn't possibly take that much effort to make, right?
Why does the logo matter so much anyway?
It's not that big of a deal.
While it's easy to see how a business owner could think this way, this train of thought is wrong!
Logo design is a big deal, no matter how large or small the business.
Having a great logo can make a difference in your brand awareness, sales, and conversion rate.
It's what helps you stand apart from the competition, and it's the first step in telling your story to your audience.
Your logo is undoubtedly essential, but how much should you be spending on logo design?
Keep reading for an assessment of how much you should expect to pay on an excellent logo for your business.
Why Your Logo Design Matters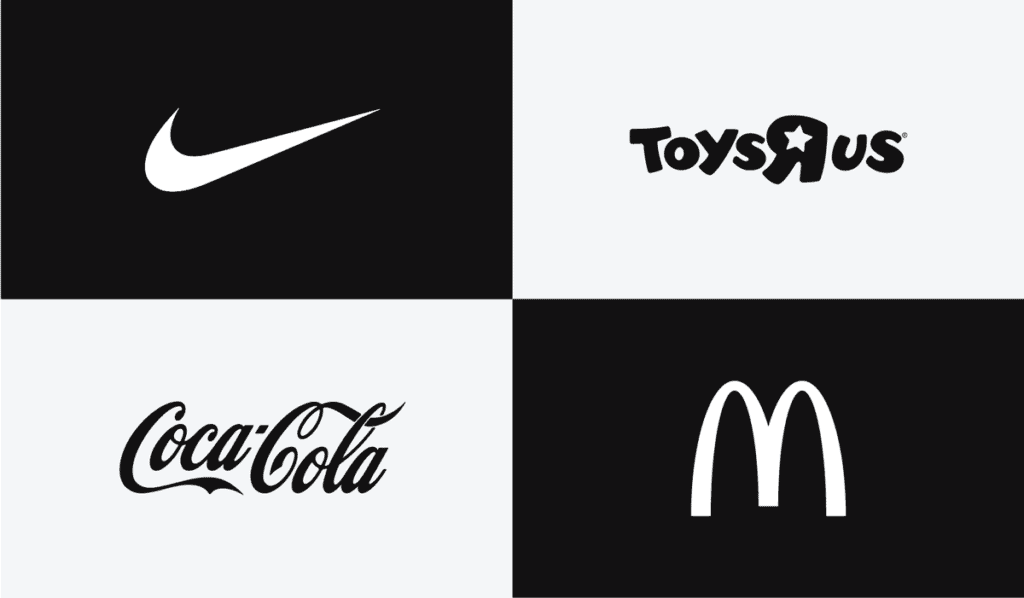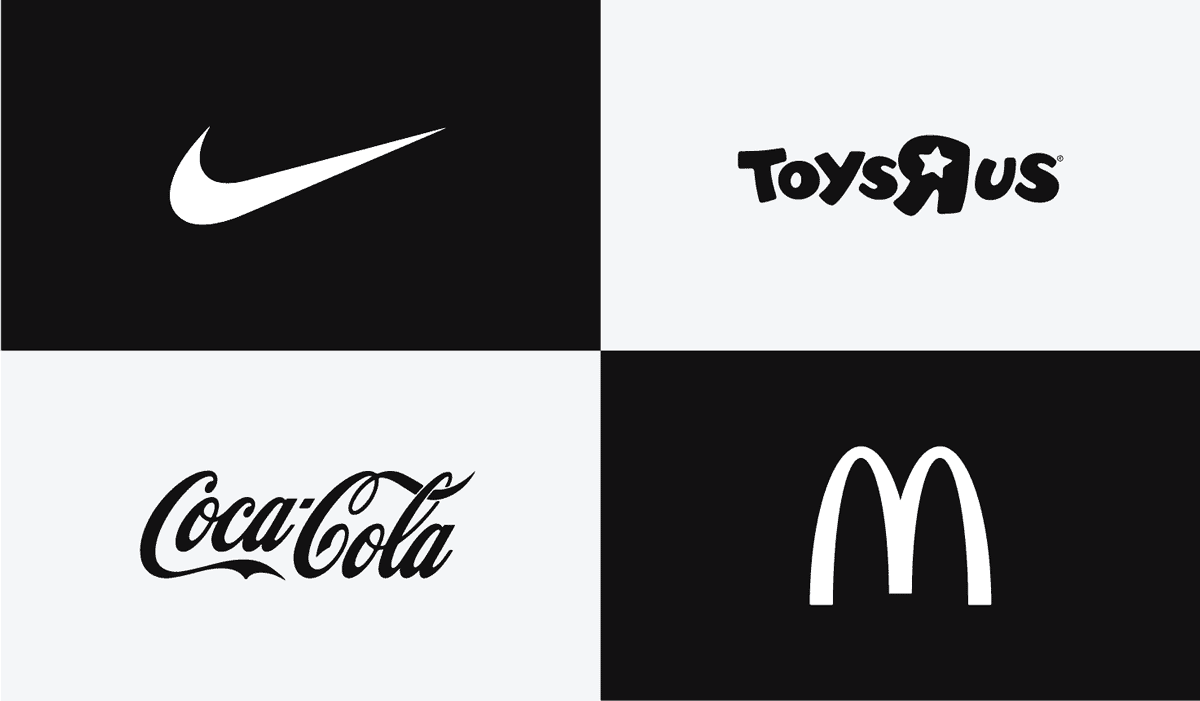 Logos are the face of your business.
Before people know anything about who you are or what you're selling, they see your logo.
Think about some of the most iconic brands.
You can probably see their logos crystal clear in your mind, and you understand why they're useful.
These logos are more than just shapes and colours.
They're the first page in a businesses story.
They give you an impression before you even start shopping.
As a small business, you might think you can overlook your logo design process.
This isn't always a smart move since a strong logo helps a company create a strong foundation and image even in the beginning stages.
Some of the biggest names in business dish out millions for their visual identity, which has been fundamentally giving them brand power.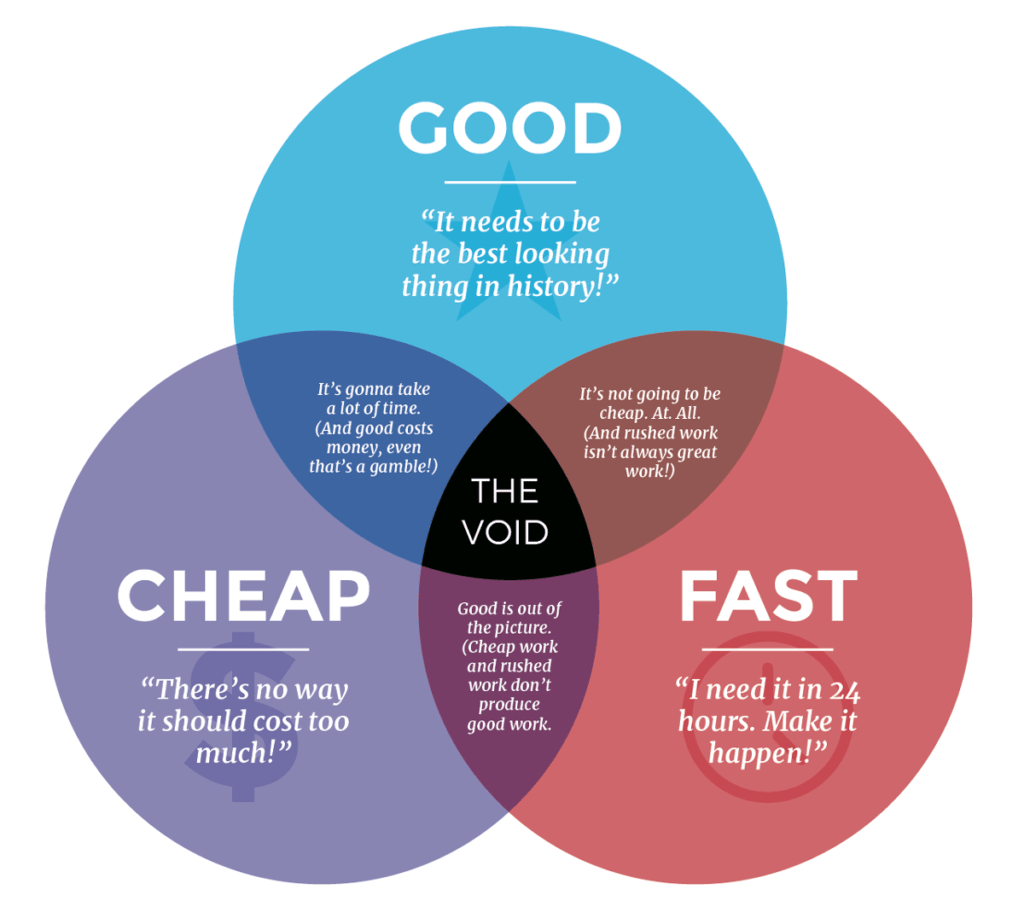 Think about it.
How successful would Nike be without such an easy to recognise logo? 
What about Disney? 
Alternatively, Amazon?
This list is endless, but you get the idea.
Your logo matters more than you think, and that's why you might need to get what you pay for.
It's not just a design on a page. 
It's an idea and a message that says something important about your business.
Logos matter on a more fundamental level than just their aesthetics.
Let's consider a customer who goes into a store looking for a new brand of shoes.
They find two pairs of shoes that look considerably the same, and can't decide which to pick.
They're the same price and style, and they can't make up their mind one way or the other.
On the boxes, they notice the two different logos.
One logo is hard to read text, while the other is vibrant and cool to look at.
While the first logo gives the impression that this company might not know what they're doing, the second one looks trendy and exciting.
The customer chooses the second pair of shoes with the second logo, even though the shoes' quality was likely no different.
This isn't just a far-fetched story.
This is real life, based on facts and statistics that are hard to ignore.
Did you know it only takes consumers about 10 seconds to form a first impression of a brand's logo?
That's not much time at all to say something meaningful about your business!
From then, it takes 5-7 impressions for a consumer to recognise this logo quickly.
In case that isn't a big enough statistic for you to take notice of the importance of logos, consider that that 77% of consumers make purchases based on brand names!
It would be best if you were easy to recognise and trust, and your logo is the first step in that communication process.
How Much Are Brands Spending on Logo Design?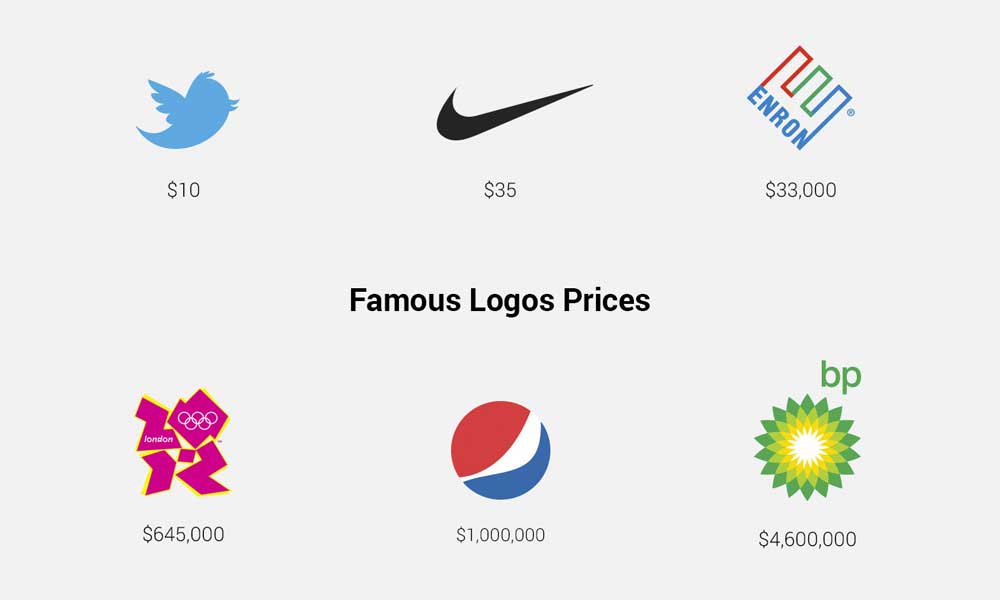 You've probably heard some of the famous logo stories of getting an unforgettable logo for dirt cheap.
The popular social platform Twitter did, after all, only pay $10 for its easily recognisable logo.
Twitter isn't the only brand that got away with paying the bare minimum for a great logo.
While it's not impossible to get a memorable logo on a smaller budget, it's not always recommended.
A lot goes into logo design.
Your logo is more than a collection of words and symbols from your company message and tone to your business story.
Those who design logos often have years of experience to transform your business name into an iconic representation.
While you're free to choose whatever price range makes sense for your business, most logo designs are around $500 – $1000 or an hourly rate of $50 – $150.
A simple, straightforward design with a well-designed company name and symbol is generally in this price range.
If you need something more intricate or with different varieties, you can expect to pay more.
Some agencies charge up to $10,000 or more for a comprehensive logo design.
While many startups don't have this kind of cash for a logo design, it might be something to consider down the line if you need more variations.
If a designer is willing to work for a low-cost rate, you might think you've hit the jackpot.
This could be a big red flag that should send you running for the hills.
While there is no right way to charge for a logo, a reputable designer knows their value.
This is the face of your company.
You probably don't want to pick the cheapest face you can, right?
You want a quality, beautiful logo you and your team can be proud of.
How to Choose a Logo Designer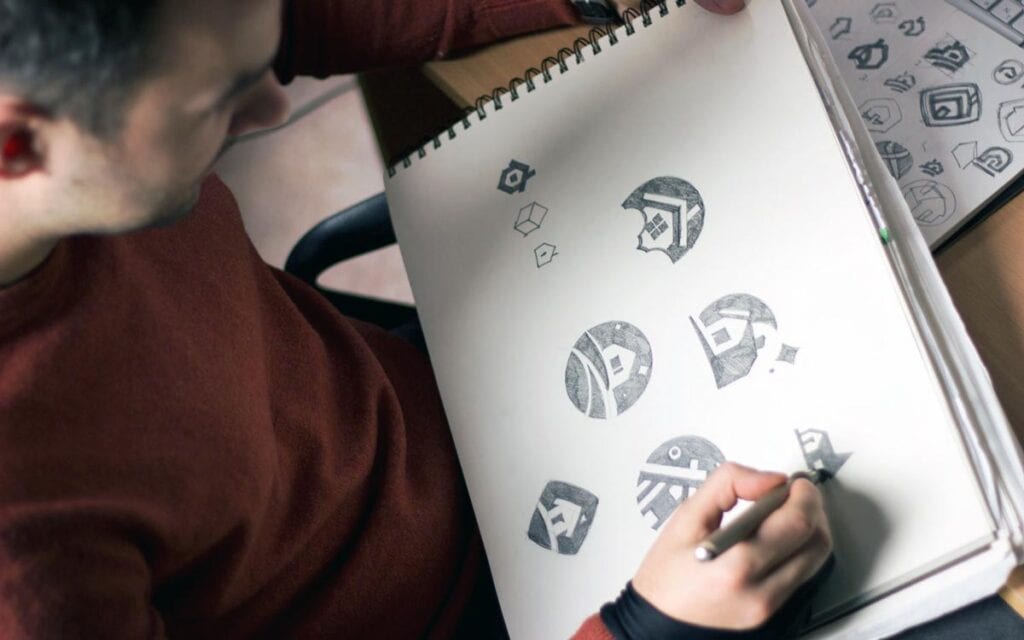 Now you know why it's crucial to spend the right amount on your logo, but how do you choose the right designer?
While you might have an in-house design team, most new companies don't have that kind of workforce.
If possible, it is smart to work with a reputable designer when designing a logo.
These designers know the importance of colour, symbolism, and text concerning logos.
They have experience making customers feel a certain way, vital to your logo and your business's success.
While you get what you pay for; you'll get more value for your money if you can communicate openly about your business message.
You can find a great designer through a marketing agency or by hiring a freelancer on a website like Upwork.
Before you take the plunge and hire a designer for your logo, you need to get a few things straight.
Knowing what you want goes a long way with logo design!
Remember that graphic designers are not mindreaders, and they work best when they have a clear understanding of your expectations.
Consider these questions below before you get started:
What type of logo suits your business?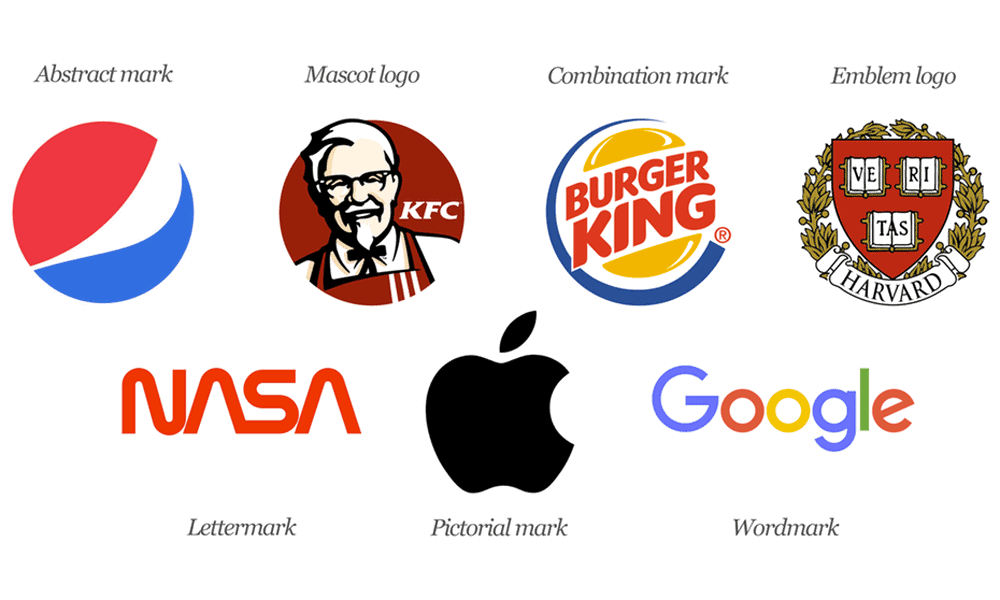 Learn more about the different types of logos to see if one, in particular, seems like a stable fit for your concept.
The main types of logos are Wordmarks, Letterforms, Pictorial, and Abstract.
Wordmarks are freestanding words like eBay or Google.
Letterform logos are a single letter, like Uber.
Pictorial logos have symbols or illustrations, like Starbucks.
Finally, Abstract logos are more like abstract art, like the Nike symbol, which doesn't have letters or images.
What key points or messages do you want to convey?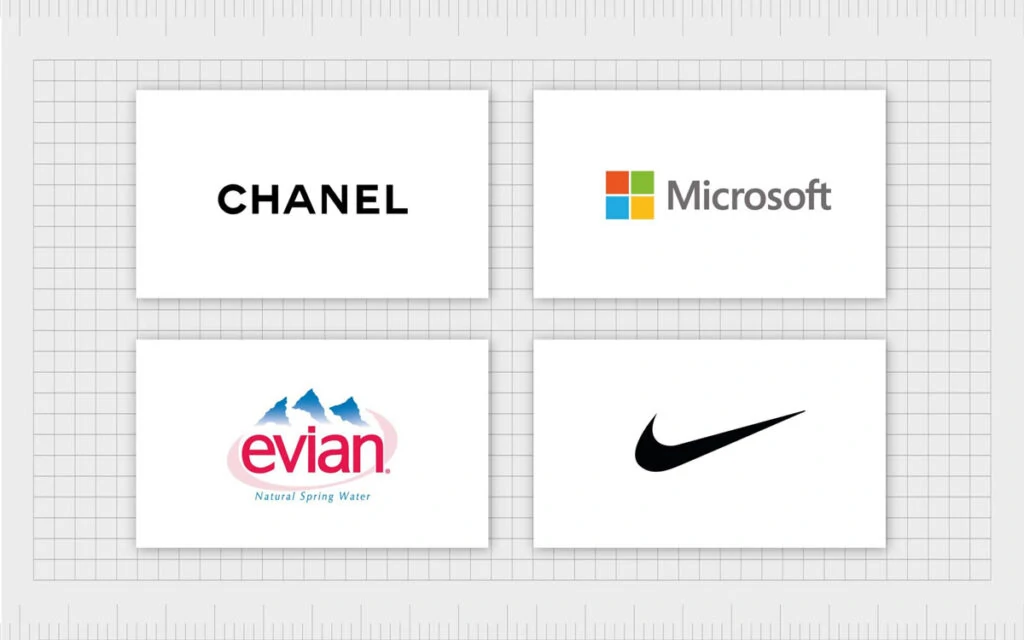 In just a few seconds, a customer should impression your company from just looking at the logo.
What should that impression be?
Do you want it to be that your company is eco-friendly and trendy or classic and timeless?
There are no limits!
Finally, do you have an idea about colours or fonts?
Both colour and font choices are crucial when it comes to branding.
It would be best if you stood out, but also need to make an impression.
In general, consider what colours and fonts your competition has used and choose something appropriate.
You don't want there to be any confusion between your brand and your competitors.
If you're creating an energy drink logo, for instance, it probably shouldn't be red since Red Bull is a well-known competitor.
If you're unsure where to go with your logo design, consider speaking to a branding consultant.
They'll help you ask the right questions so you can get your branding on track.
Take the time to create a logo you love that you feel reflects your business.
While very few logos last a lifetime, it helps to get it right the first time.
Business success is about more than your website.
It would help if you had a great brand to back it up, and the foundation of your brand rests on your logo.
While you don't need a Fortune 500 business budget spending on logo design to get one you love, you do need to be willing to pay for quality.
Look for a designer who will take the time to understand your business and create something you indeed are proud of!