How Referral Marketing Can Increase Your Bottom Line
As a business owner, your main job is to make money. You can't afford to lose potential customers. So how do you ensure you capture those new leads? With referral marketing.
You've heard about referral marketing. But are you sure it's worth it? Many businesses rely on referrals to bring them sales and business, but many struggle to see the actual benefits. As a result, they may not understand the potential of referral marketing.
They assume that referrals are just another cost of doing business and wonder how they can get people to refer their business to them. This is why you need to understand the value of referral marketing to reap its rewards.
In this article, we'll explain the true power of referral marketing. We'll give you examples of what referral marketing costs and then show you the return on investment it can deliver.
Finally, we'll look at ways that you can use this knowledge to increase your bottom line.
In this guide, I'll share secrets to marketing referrals that will increase your bottom line. These strategies work at every business level and are perfect for small business owners who want to build their network.
What is referral marketing?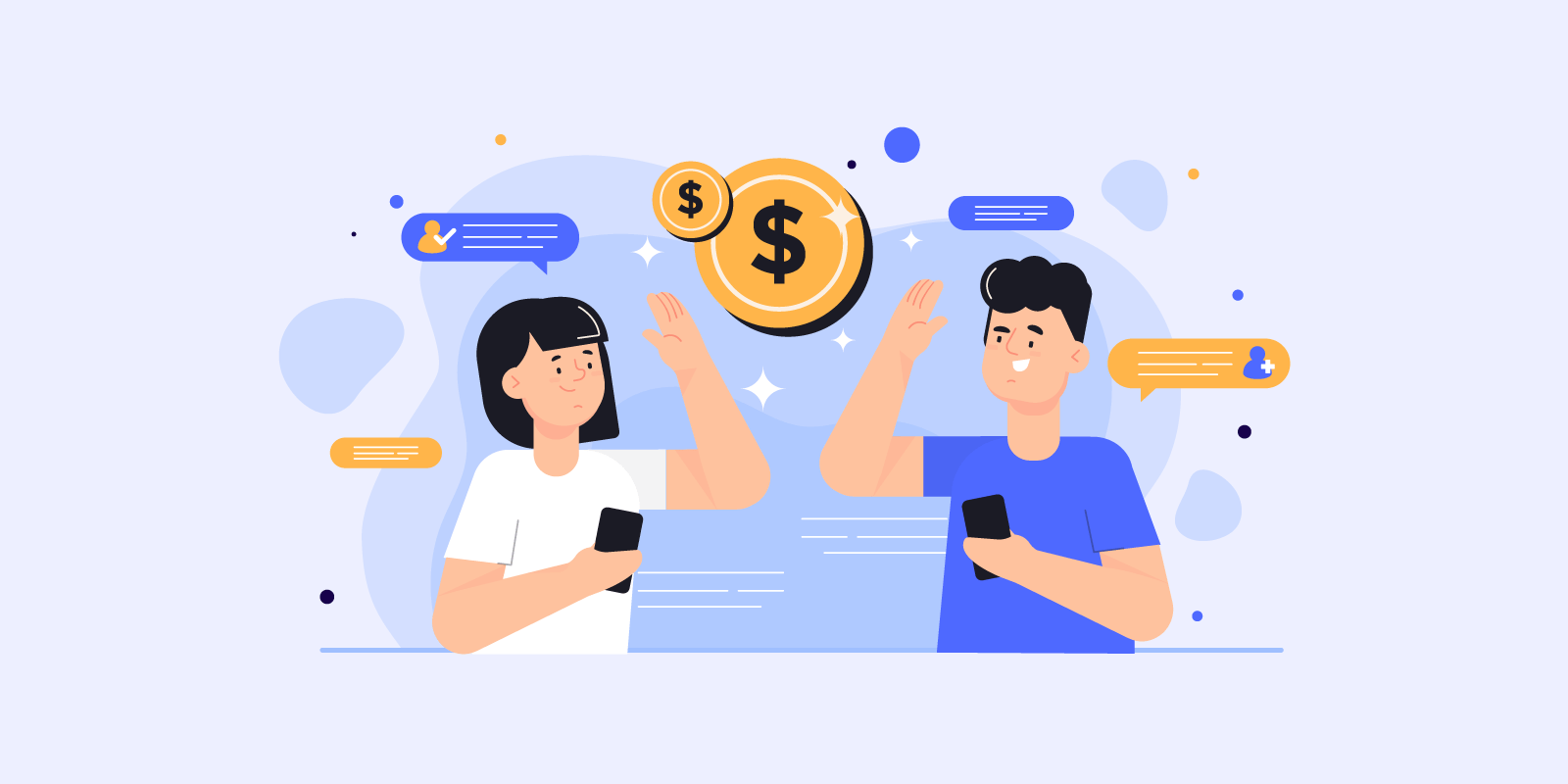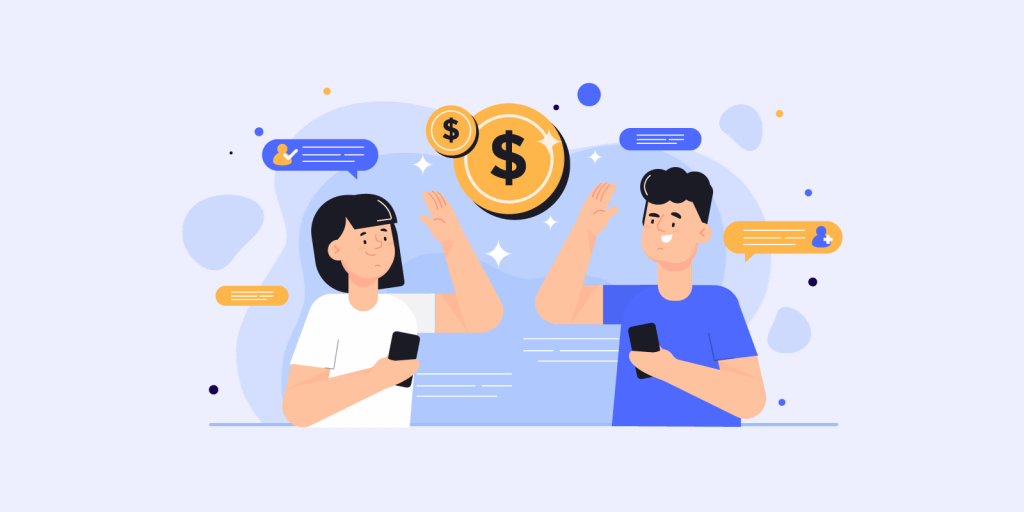 Referral Marketing, also known as "word of mouth" marketing, is the process of generating new customers through word-of-mouth recommendations. Referred customers are usually loyal and more valuable to a business than a one-off customer. It is a very effective marketing strategy in B2B and B2C sectors.
The idea of referral marketing is straightforward; businesses use various methods to refer customers to other businesses. For example, referrals could be made by other existing customers. Other examples are referring web sites, blogs, or social media networks or using a rewards or loyalty program to refer to another business.
In return, the referred company will pay the referring company for the customer's purchase. This method is ubiquitous in the medical industry, where doctors and dentists refer their patients to medical practices and hospitals with which they have already been satisfied. It's the same for insurance companies and financial institutions.
What are the advantages of referral marketing?
It is a very cost-effective way of marketing and provides a great ROI. When referring customers to another company, you get paid for the sale. And if it turns out that the referred customer is a repeat buyer, it is also a form of customer acquisition.
In B2B, referrals are particularly effective when there is a high demand for your product or service. For example, many online retailers offer a free trial period for customers to try their products and services. After the trial period ends, they will refer these customers to their business. This way, the referred customers will become customers of the referring business, which is the ultimate goal of referral marketing.
In B2C, referrals are also effective when targeting specific demographics. For example, women are often referred to stores selling beauty products. The beauty industry is a very profitable market. So if you sell cosmetics, you will find it easier to generate referrals.
How referral marketing works
It is simple; when you refer a new customer to a business, the business will offer you a discount. You can also get a reward for referring a new customer. You can earn discounts, cash back or a free product.
The problem is that you must ensure that the referred person is a genuine customer; otherwise, you will lose your money and reputation.
Here is how referred marketing works.
First, you must find a reliable and genuine company that will offer you some discount for referring a new customer.
Second, you must find a customer willing to take your referral.
Third, you must share a message or a link with this customer so that they will visit the website.
Fourth, the customer will be attracted to the website and sign up for the product or service.
The customer will fill in his personal information and receive the discount.
How to start a referral marketing program
To run a successful referral marketing program, you must know what you want to achieve through this program and how you will do so. This will help you determine the type of referral marketing you need to get the most out of the program.
It is important to note that you may sometimes achieve the same goals using different referral marketing methods.
The first referral marketing program is based on the principle of giving away something free. Giving away gifts allows people to see your product or service in action. Many companies have been using this method to market their products for years. You can increase awareness of your company's products and services.
Another type of referral marketing program is the referral marketing program that involves advertising a reward to customers who refer other people to your company. This referral marketing technique is usually employed by eCommerce websites that offer discounts on future purchases or offers to customers who refer others to the website.
The third type of referral marketing program is a referral marketing program that involves offering incentives to people who refer others to your business. These referrals may come from existing customers or new customers. This referral marketing method benefits a steady stream of new customers by offering unique benefits to those who refer new customers to you.
Each of these referral marketing programs has its pros and cons. While there are many different referral marketing programs, the three mentioned are the most common ones. It is up to you to decide which one is best suited for your needs.
What referral marketing can do for you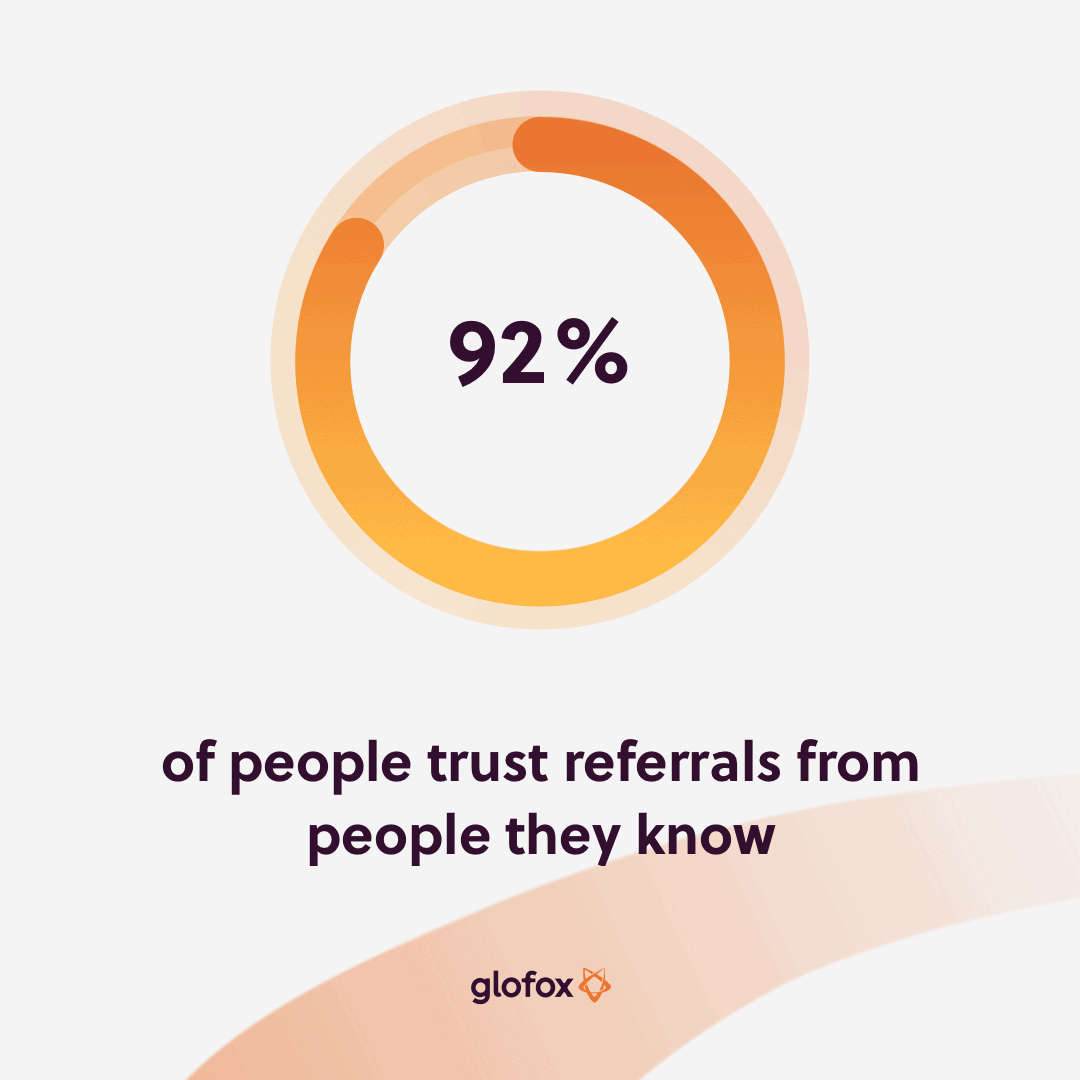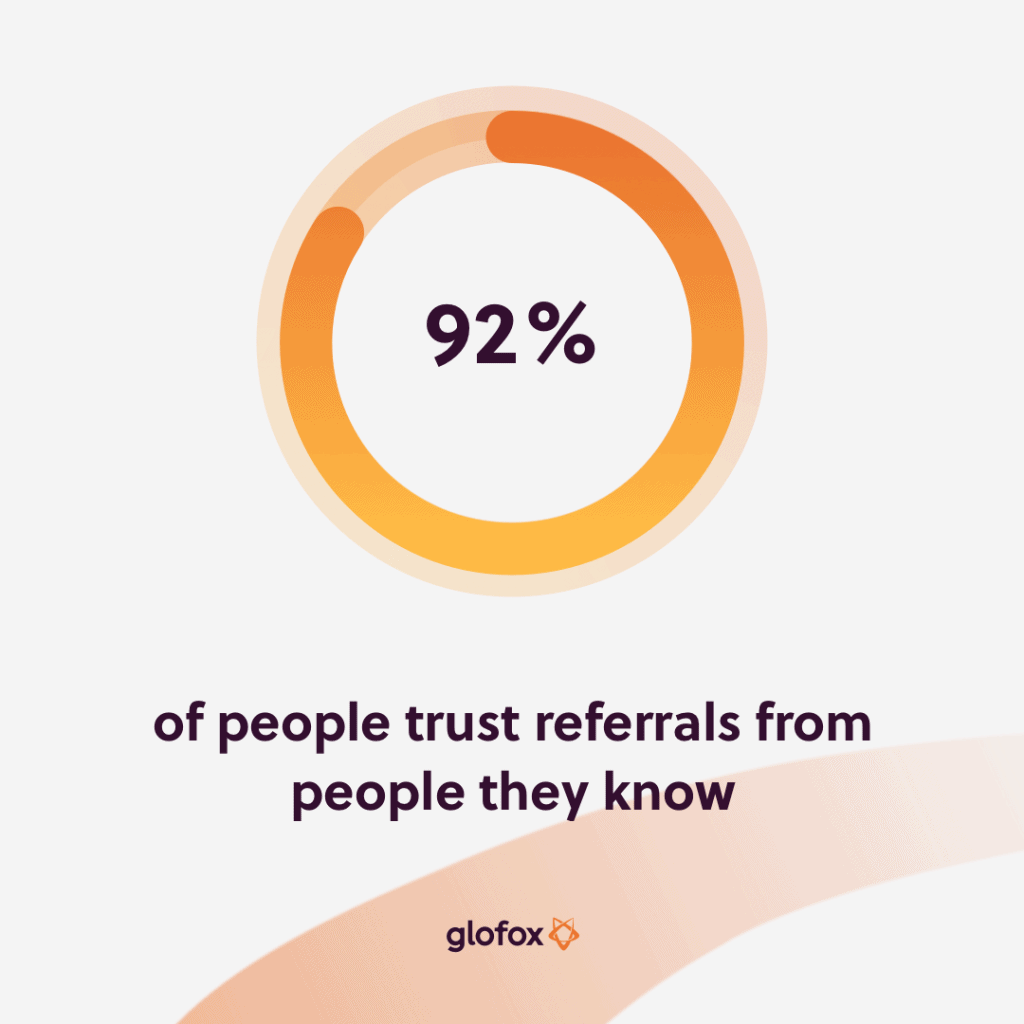 There are many reasons why referral marketing is vital for small businesses.
Referral marketing is viral among small businesses as it helps them reach out to new clients. The reason behind its popularity is that it is a great way to increase your client base.
Here are some reasons you should consider implementing referral marketing in your business.
Increase customer base
The primary purpose of any business is to make money. But you must focus on the customer base to earn a decent amount of money.
And referral marketing is the best way to attract more customers to your store. Clients who refer someone to you also get the benefits of shopping at your store.
Higher ROI
When you implement referral marketing in your business, you will get a higher return on investment. Simply put, you can earn more money by getting new clients.
You should start referral marketing if you want to earn more.
Increase sales
To earn more money, you should implement referral marketing in your business.
When your clients refer someone to your store, it will help you to increase your sales. As soon as the clients come to your store, you can sell more products.
These are the best reasons to implement referral marketing in your business. If you want to expand your business, you should start implementing referral marketing as it will help you increase your customer base.
How to keep referrals coming in
What's the difference between a referral marketing program and a regular marketing campaign? A referral marketing program is a program where you have an incentive for visitors to your site to refer people who visit their site.
For example, if you run a free blog hosting service and want more signups for your site, you can offer visitors a chance to earn a reward like free hosting or a discount.
The referral marketer will earn money by referring people to your site. He will be able to earn money on every new subscriber he refers to your site. You should always be prepared for a referral marketing campaign.
Getting people to sign up to your site is easy, but getting them to keep coming back for more isn't easy. You will need to be able to retain people who are joining your site.
There are many ways to retain visitors to your site. This is why it is crucial to develop a good referral marketing strategy. Below are some of the best ways to keep referrals coming in.
Give visitors something valuable in exchange for their emails
This is a very effective way to retain people signing up for your site. For example, you can give away gift cards or vouchers when someone signs up.
You can also offer a free service like a one-on-one consultation, video tutorials, or even a free trial. When you give people something valuable in exchange for their email address, you are likelier to keep them returning for more.
Add helpful content
People signing up to your site want to know that you have something worth signing up for. This means that you need to add helpful content.
If you offer a free tutorial, you should ensure you have some helpful tutorials on your site. If you are offering a newsletter subscription, ensure it's helpful.
Show the visitor what they will get
When people join your site, they don't want to sign up for a site that doesn't provide value. You should be able to show the visitor what he will get if he joins your site.
You can do this by creating a landing page or having a unique homepage that shows the benefits of signing up. This will encourage the person to sign up.
Make the signup process quick and easy
People signing up to your site expect the signup process to be quick and easy. They will not appreciate filling out long forms or lots of information.
If you can make the signup process quick and easy, you will retain many more visitors.
Conclusion
In referral marketing, you are creating opportunities for others to promote your products or services for you. Referral marketing aims to incentivise someone to share your referral link with a friend. You might have heard that referrals account for 90% of all new business. If you want to be successful, you need to focus on building relationships.
You probably have many ideas and splendid plans for improving your business as a business owner. However, it can be challenging to get your message across without making it sound like a sales pitch.
If you don't believe that people will be interested in your brand, you need to stop wasting time talking about your business and focus on the people. Building relationships with potential clients is essential because they can become life-long friends.
Sign up for our weekly email newsletter to receive helpful tips and tricks to get your business growing.