7 Crazy Ways to Use Social Proof in your Marketing
Are you looking for ways to increase your marketing conversions, and you thought of leveraging social proof? Well, you are on the right path.
According to a study, social proof like testimonials can increase conversions on sales pages by 34%. This is just a single case of how powerful social proof could be.
A real-life scenario:
Imagine you want to hire a web designer for your business, and you have two options.
The first designer has worked for popular brands like Amazon, Aliexpress, CNN, and many big brands. While the second has only a few works for unknown brands to show off, which of these designers will you hire?
If you are like most people, you will hire the first designer without giving it a second thought.
This is not because the second designer will do a lousy job, but the first one will leverage the social proof he can easily flaunt.
At least if Amazon could work with him, you will believe he is good enough.
That is just how social proof works.
In this guide, I will show you seven ways to use social proof in your marketing. Ready? Let's dive in.
What is Social Proof?
Social proof is the concept of people making decisions based on the decisions of the masses.
The psychological reasoning behind this is that since people are doing it, it must be the right thing.
In the world we live today, they are many examples of how social proof impacts our daily decisions.
For instance, if you are trying to get a pair of shoes, you have two shops near you – if shop A is filled with people in, while Shop B is empty.
Which of the stores will you patronise?
Unfortunately, you have little time to decide. But your subconscious mind will tell you to shop at the store people are already patronising.
You will naturally assume it is suitable for people to keep patronising it.
See social proof has those factors capable of influencing our daily decisions.
When leveraged by marketers, they can lead to significant conversions, and when mismanaged, they can put a business to sleep.
Why is Social Proof Important for Digital Marketing?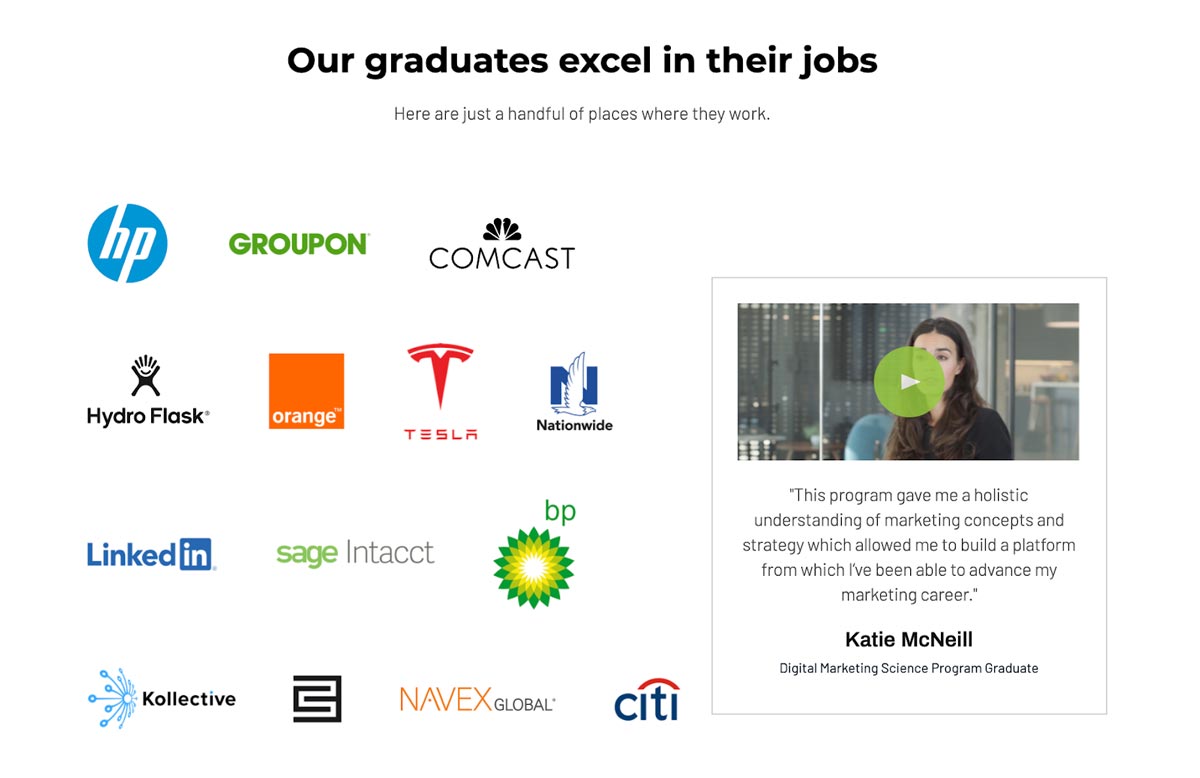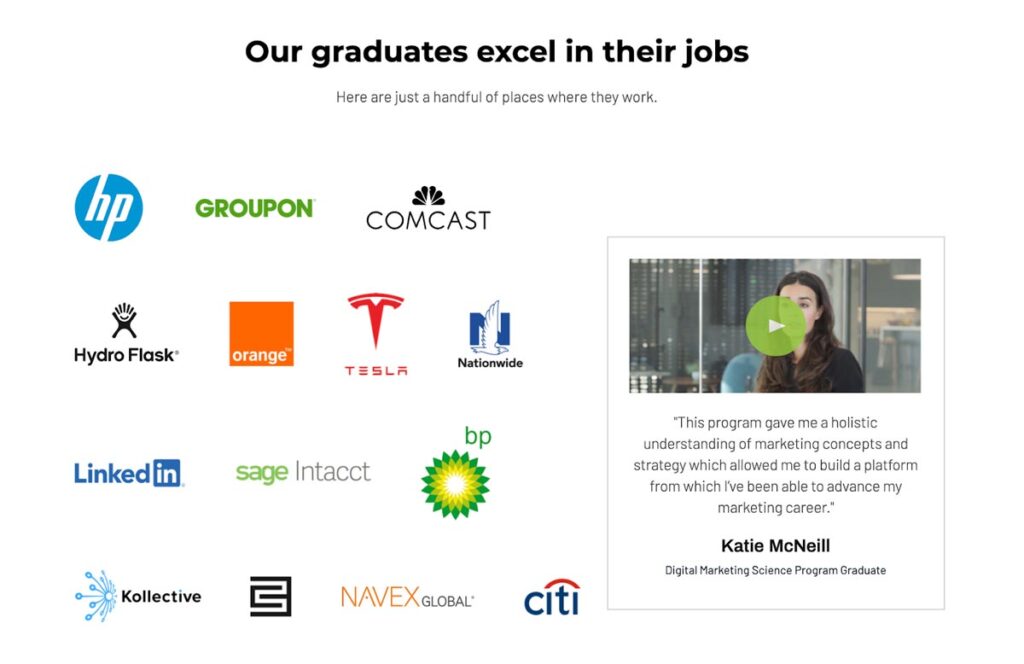 The above example gave clear evidence that social proof is vital in the physical world, but I bet you don't know it's even more crucial in online marketing.
Sticking with the example of the shoe shops, in the real world, you have the opportunity of walking into the shop to compare different shoes.
You can even try them on to see how perfectly they fit your dresses.
All these are impossible in the online world. You can't hold, feel or even see the product you want to buy.
You can only rely on the product descriptions, customer reviews, etc., to influence your buying decisions.
And even if you find a pair of shoes you like, a single negative customer review might end your love for the shoes.
So if you are serious about growing your online business, you should start weaving social proof into your business strategy.
Now that you've seen how powerful social proof could be let's see different ways you can use Social Proof in your Marketing.
7 Ways to Use Social Proof in your Marketing
Weaving social proof into your marketing strategy is an important step to stay above your competitors, and there are many ways to do that.
1 – Customer Testimonials
Even if you write hundreds of great copies on how fantastic your product is, they are still not enough to push customers to pull out their wallets.
One thing that could easily convince customers to buy your products is to read testimonials from customers who have used them.
Customer testimonials serve as a vote of confidence confirming that your product is what you claim it is.
At least, customers must have experienced incredible results with your product to even think of writing testimonials.
Almost all online businesses use customer testimonials. Some publish them on their social media pages, while some businesses have a dedicated page on their sites for publishing testimonials.
For example, Inkbot design dedicated a whole page on their site for publishing their customers' testimonials.
One industry that loves to showcase this social proof consistently is the weight loss industry.
You will see two pictures side-by-side showcasing 'before and after using a weight loss product.
This kind of testimonial is effective because it's backed with pictorial evidence.
It would help if you started using customer testimonials too. Publish them on your site and social media pages.
Start by reaching out to your satisfied customers and humbly ask if they are willing to write a testimonial.
You should ask them to be specific in their testimonials, writing what they love about your product rather than a short or broad testimonial like "I like the product, it's good'.
A detailed testimonial will give deep insight into how perfect your product is, and that could lead to more conversions.
There's no point in publishing a testimonial if it's not contributing any value to your business.
2 – Positive Reviews
Positive reviews are as good as customer testimonials. Would you prefer an online store with thousands of 5-star reviews or one with thousands of 1-star reviews?
If you are thinking like most people, you will love the store with thousands of 5-star reviews.
Why? Because the reviews must have built a strong impression that customers enjoy their products.
Ever since a study found that 88% of customers trust online reviews as much as personal recommendations, the need for generating unlimited numbers of positive reviews has now increased drastically.
The same study made it known that customers don't make buying decisions reading only one review; they check reviews on 2-3 top review sites.
This has made it a necessity to get positive reviews on other platforms too.
At least, if you can manipulate the reviews on your site, you can't do much for reviews on third-party sites.
If your product or service eventually landed positive reviews on top review sites, you want to include them on your site to build trust.
The bad side of review is that it can work against you.
Landing tons of poor reviews might send you out of business.
Trust me; you want to work more on gaining positive reviews so your business can continue to flourish.
It boils down to satisfying your customers. If they enjoy your product, they will naturally rate it 5-star.
So instead of worrying about your reviews, you should work more on perfecting your product to serve better purposes.
3 – Leverage Influencer Marketing
Influencer marketing is at its peak since 2016. Businesses have been leveraging influencers to skyrocket their sales.
According to research, for every $1 spent on influencer marketing, $6.50 is generated as ROI. At the same time, the top 13% earn up to $20 or more.
It would be best if you kept in mind that an influencer is not necessarily a celebrity but someone with an active social following.
It could also be an expert in a particular field who has thousands of followers that trust his/her words.
Since customers trust online recommendations and reviews, they shouldn't be surprised that they trust influencers' recommendations even more.
According to a study, 40% of people say they've purchased a product online after seeing it used by an influencer on social media.
As effective as influencer marketing is, it's surprisingly easy to implement.
All you need to do is find an influencer that matches your target audience.
This way, you can be sure your influencer marketing will yield a good ROI.
If things are done right, you could be among the 13% that earns $20+ for every $1 spent on influencer marketing.
If your target audience is older people looking to start their retirement plan, you don't want to use a teenage Instagram star for your influencer marketing.
The goal of influencer marketing is to find the perfect influencer that could influence your target audience.
4 – User or Customer Count
Would you pick a business serving thousands of customers over the one serving hundreds of customers?
Well, I won't be wrong to think you will go for the one with thousands of customers.
This is because, as humans, we need to belong.
We always want to join the train by patronising the hottest brands in the market.
This is the case with McDonald. They serve thousands of customers, so they are easily the first choice for fast foods.
If your business has thousands of satisfied customers, you can include it on your site to build a solid first impression on potential customers.
Canva did this on their homepage; they invite new customers to be part of their 10 million satisfied users.
The bottom line is, people would likely patronise you if they discovered many people are already using your product or service.
The need to belong will instantly occur, and they will find themselves using your product in no time.
Leveraging user or customer count as social proof is not possible at the baby stage of your business since you don't have enough customers yet. Still, it's something you want to consider over time.
5 – Build your Social Media Following
To start with, don't base the success of your business on the amount of following you have on social media.
But like I said earlier, people love to belong, which is also the case with social media.
An Instagram business page with hundreds of followers might experience slow growth since many people won't want to follow what others are not following.
On the flip side, once customers reach your social media pages and discover thousands of people are following it, they will like to follow it too.
A clear example of this is with AppSumo; they revealed a more difficult task to go from 0-10K followers than from 10K-20K.

This is the snowball effect of social media growth.
The way social media following works as social proof is that it makes people trust your brand.
They believe if thousands of people are following your social media pages, then your product is what you claim it is.
To increase your social media following, you should start by getting a few thousand followers, even if it means buying them.
For example, to start growing your Instagram page, you can start buying Instagram followers to set the wheel rolling.
This will encourage other users to start following you, and this means you've gotten another social proof to add to your list.
If you want to focus on building your social media pages, I have tried some past tools that did works like fire.
But I will recommend Kicksta as it has a lot of positive reviews up to date.
You only need one social media page with tons of followers to serve as social proof for a start.
With that, other social media pages will grow organically.
6 – Awards & Recognition
If your business is doing well, you will likely win many awards.
These awards and recognitions will serve as a trust builder to convince your potential customers that your business is worth trusting.
Imagine getting awards from Forbes or BBC; it will surely boost the trust people have in your business and lead to an increase in sales.
The relevancy of awards could be judged by how known the awards providers are.
An award from Forbes is an automatic approval that your business is a great one and everybody could trust it.
Another way to see awards is by mentioning brands using your service as Inkbot Design did on their homepage. This will present your business as an authority and likely increase your conversion rate.
The point here is, try to win awards when possible. On the other hand, you should always list big brands using your product or services to build trust and increase conversions.
7 – Case Studies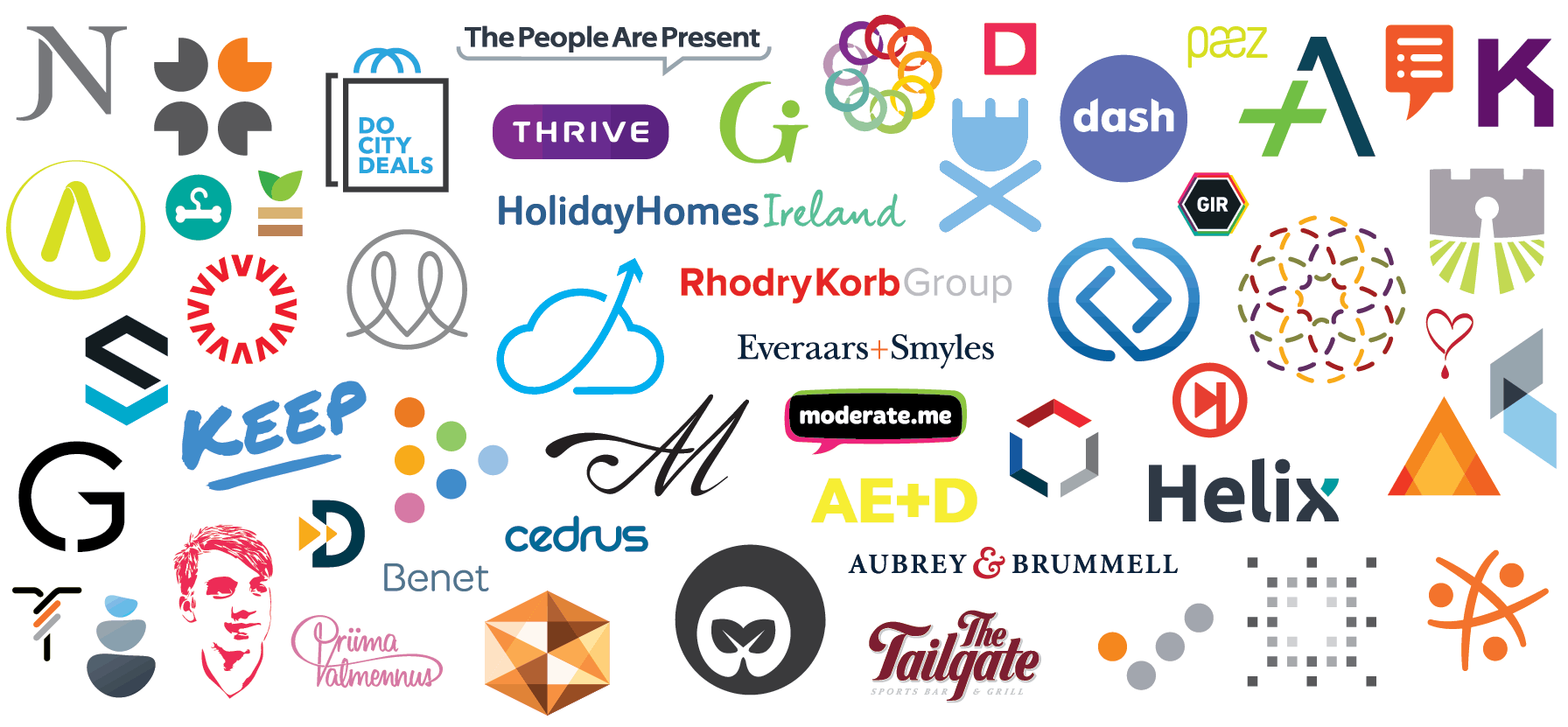 Everybody loves case studies; they are a way of showing the step-by-step process of how a product or service helps a person to achieve a particular result.
They are also a powerful social proof capable of converting tons of potential customers.
Case studies are compelling and lead to high conversions because they awe readers by unveiling some exciting revelations.
And according to an emotional marketing stat, content that awe readers have a 34% chance of going viral.
Now imagine how a viral case study showing how your product performs wonders will generate leads?
Case studies aren't just influential for social proof; they are also a powerful lead generator.
Many lead generation stat has revealed that 63% of leads who inquire about your business won't convert for at least three months.
This is why you must nature the leads you generated from your case studies and gradually drive them to the buying stage.
Also, case studies should be perceived as comprehensive reviews that touch every corner of how good your business is.
Many brands have a section on their sites where they display case studies.
For example, Optimonster dedicated a whole category on their site to showcase their customers' success stories.
The intriguing thing about case studies is how they do the marketing for you.
After reading your case studies, target customers won't need to ask any further questions before jumping to the buying stage.
Just like reviews, you should always reach out to your customers and ask how they enjoy your product.
Send them an email, use power words to persuade and convince, and explain how getting their story featured on your site helps them become even more successful.
Be proactive, invite them to be case studies on your site, and you'll indeed have a long list of customers wanting to share their experiences on your site.
Another thing you can do is invite them to fill surveys. This works well because surveys take only a few minutes to complete.
There are many ways surveys can benefit your business. Overall, surveys are capable of strengthening your brand.
Conclusion
In the end, your goal is to leverage social proof for your business growth.
A quality product does not guarantee sales.
How you keep on presenting your business to the world is what will sustain your businesses.
At the initial stage, knowing different ways to use social proof in your marketing should not be your top priority; your primary focus should be satisfying your customers.
This will lead to word-of-mouth recommendations, thus, bring you more customers.
As your business grows, you will further see people pouring in positive reviews, writing testimonials and case studies about your product.
Over to you, have you ever leveraged social proof to grow your business?
Author Bio: Folajomi Ballo is a B2B Freelance writer that helps small businesses, marketers, and solopreneurs create actionable, data-driven, and thought-provoking content to triple their conversions. Connect with him on Twitter.