How to Create a Real Estate Marketing Flyer
An excellent real estate agent knows that success comes from reaching as many prospective buyers and sellers as possible. 
The more clients you reach, the more you can grow your business. 
As we continue down the path of being a more digital society, many real estate marketers have turned to digital marketing solutions. 
These include using social media, email, and online marketplaces. 
However, it's essential not to overlook traditional real estate marketing flyers. 
They should still be a big part of a real estate marketing campaign. 
Creating real estate flyer templates has never been more comfortable and affordable, especially with services such as mycreativeshop.com. 
Even with a creative real estate flyer template, you'll still want to add certain elements and features to make your flyer look as great as possible. 
Everything should be geared towards reaching your target audience and engaging them. 
Here's how you can create the best real estate marketing flyer possible. 
1 – Choose a Standard Layout
If you're lucky, you might be a graphic designer or a talented marketing artist. 
However, most of us aren't. 
The best thing about services like My Creative Shop is that the experts have already done much of the work for you. 
They have proven real estate flyer templates that will help draw in your audience and convey the information you need to get to them.
It would be best to choose what you think will work best for you, and that will best represent your brand. 
The templates have already been tested for effectiveness. 
Your only job after choosing one is to plug your content into the appropriate spots. 
This is not only effective, but it can also save you massive amounts of time. 
Every time you want to send out a flyer, you need to switch up the content. 
If you find that a layout may not be working, you can switch it up next time. 
2 – Create a Hook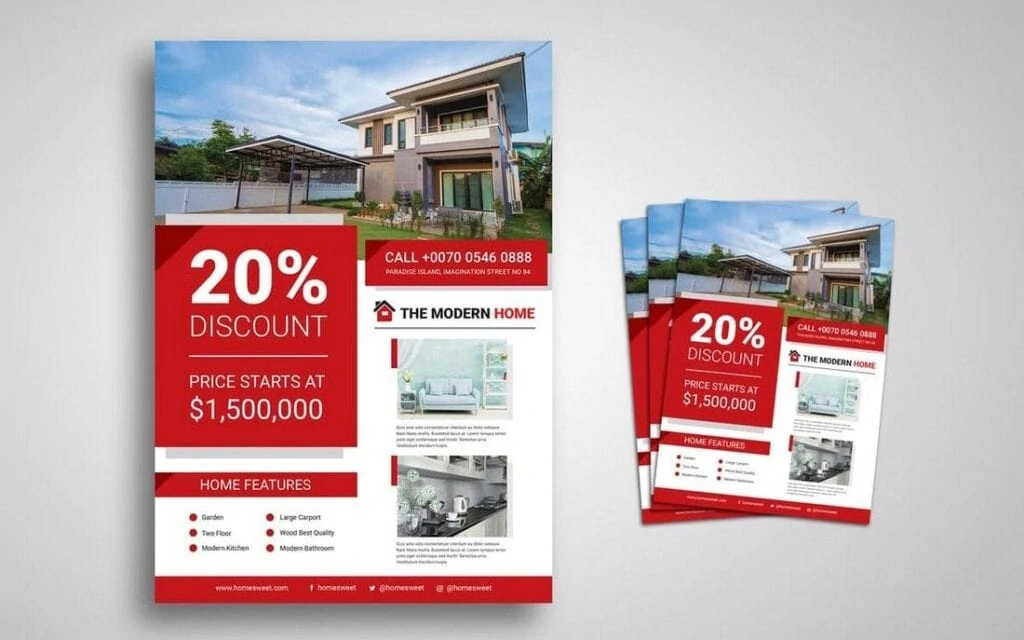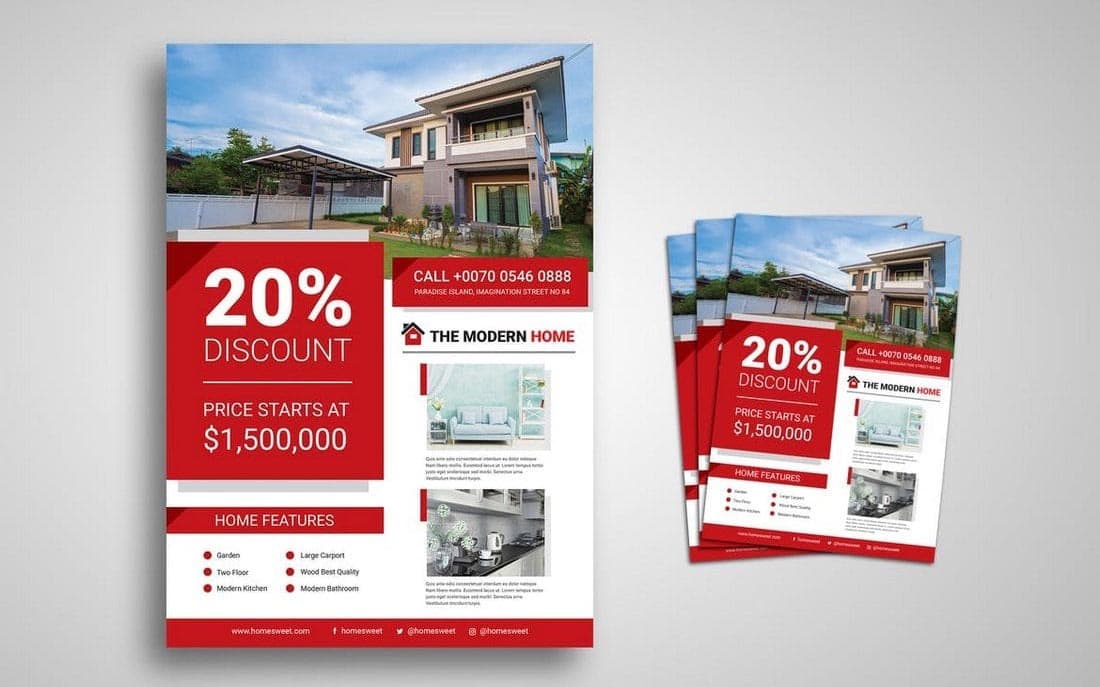 Many homeowners take the pile they receive and toss it into the recycling right away when it comes to flyers. 
Or, at most they leaf through it to see if there's anything interesting before tossing it. 
You need to have a focal point that can act as a hook to get your audience to stop leafing. 
In most cases, this should be your most spectacular available property. 
All it needs to do is get them to stop. 
It may end up being out of their price range or not precisely what they want, but they will be more likely to look at the flyer's other properties by stopping. 
Bold colours and graphics will also help to draw the eye. 
There is much competition, so your flyer must stand out in the crowd. 
3 – Make Sure it Looks Professional
Nowadays, everyone can take a picture. 
That doesn't mean that we are all good at taking them, however. 
Unless you are a professional-level photographer, then you should outsource your photography to someone. 
That way, you can be sure that your properties will look as great as you need them to look. 
A professional will understand how lighting and angles can be used to show off the best possible features of your homes. 
At the very least, if your marketing budget is limited, you can use a professional for the featured, "hook" photo and take the rest yourself. 
If your flyer does not give off the impression that your business is serious, potential clients won't take you seriously. 
4 – Check Your Spelling and Grammar
Once you have finished putting in your content, read it over. Then, read it over again. 
Ensure that every word is spelt correctly and that every spelling you have is for the right meaning of a word. 
For example, do not have "your" when you mean "you're." 
Spell checking services like Grammarly won't always catch such mistakes, so you need to make sure you do. 
You should also check for the proper grammar. 
Ensure that all of your photos are the right position and that there aren't any inconsistencies with font types or sizes. 
Even the smallest thing, which may seem inconsequential to you, can make you look unprofessional. 
Your clients will be entrusting their most valuable assets to you, so you need to make sure that you can pay attention to details. 
5 – Highlight Important Information
Along with catching a reader's eye, a flyer is also meant to efficiently provide the most critical information. 
In your case, you want the reader to take action based on the information you are sharing. 
Make sure that the information you need them to see is visible and catches the eye. 
Contrasting colours or font sizes can help with this. 
You can also 'bold' certain words to make them stand out, or surround them with colour. 
Whatever you do, make sure that your reader will have no choice but to see what you want them to see no matter what. 
If everything on the page is static, then the reader's eyes won't know where to look, and they will either miss it or toss your flyer away because it's boring. 
6 – Consistent Branding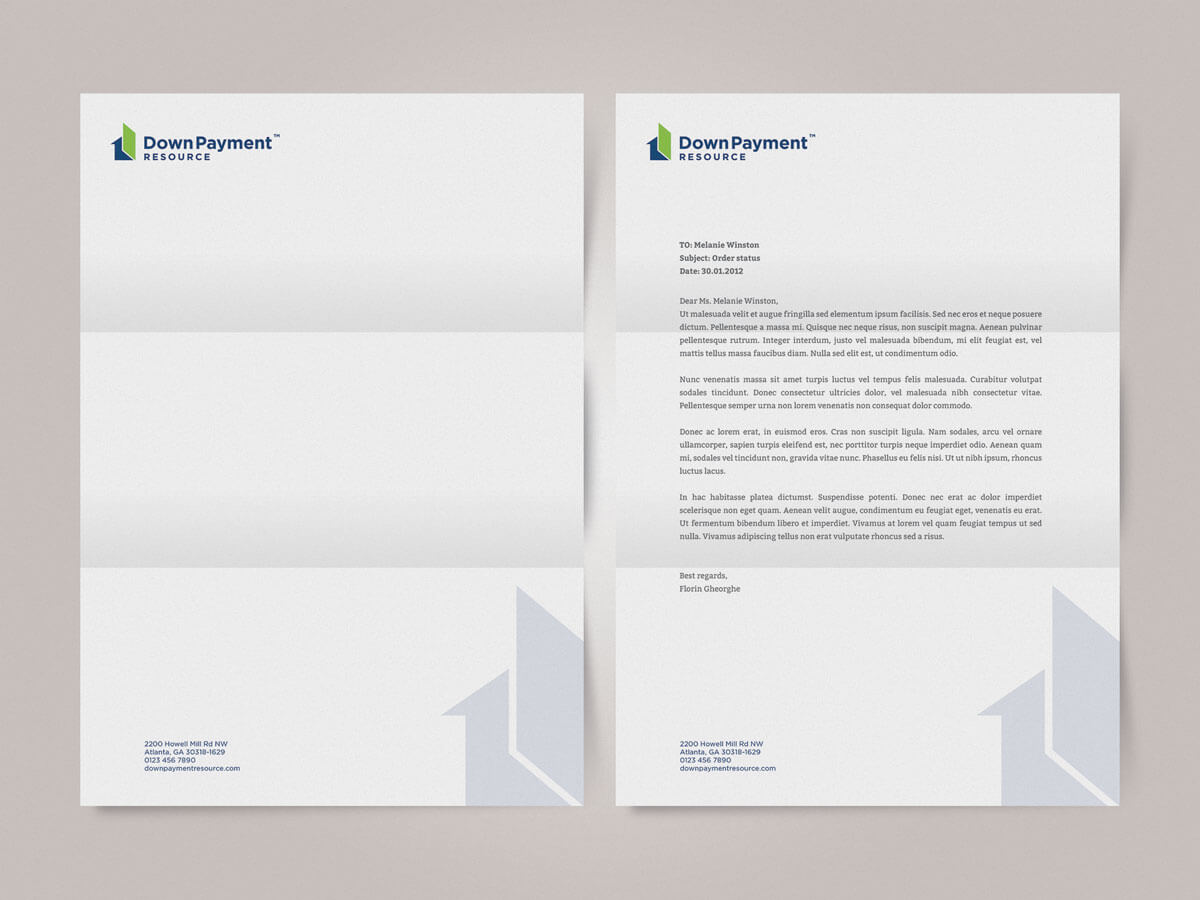 A campaign strategy does not just rely on one type of marketing. 
You should make sure that your branding is consistent across your materials, whether digital or analogue. 
That consistency is what helps your audience recognise your brand amongst all the others. 
There should never be any confusion about whom they are working with when they want to contact you. 
This means that your logo design, colours, and slogans should not change with the medium you are using. 
Sure, the world is more digital than ever. 
However, that doesn't mean that other forms of marketing are obsolete. 
A good quality real estate marketing flyer should be a pillar of any real estate marketing campaign. 
Just make sure to follow these tips to create the absolute best real estate marketing flyers possible.