What is the Difference Between Marketing and Selling?
Marketing is the first step towards selling. Marketing involves:
Gaining the attention of potential customers.
Informing them about your product.
Demonstrate why your product is different, better, and more desirable than the competitors'.
When marketers talk about promotion, they generally refer to a campaign to bring awareness to a particular brand. This campaign may include advertising, public relations, or other promotional strategies.
Selling is a very different concept. This term refers to the process of exchanging goods or services for money. It includes the actual sale of a product or service. The difference between the two is critical since the two have a lot in common.
Your business will do better if you have the right combination of selling and marketing. Any successful business relies on a certain level of both to ensure profitability. It would be best if you had this to make money.
If you are running a retail business, it helps to get as much foot traffic as possible. You can do this through advertising and promotions. You can use marketing strategies to increase sales if you sell goods online.
To succeed at sales, you must know how to make people like you and trust you. But before you go out and start trying to sell, make sure that you clearly understand why they would want to do business with you.
If you're already familiar with the problem, the solution or the benefits, there's no need to sell. Present yourself as someone who can solve the problem.
A strong connection with customers will help you build relationships. Once you build a relationship with your customers, you can offer products or services that meet their needs. It will help you sell more and earn more revenue.
You'll be able to establish the right product or service that will help you attract customers and increase your sales. This is an excellent advantage over other businesses not connected with their customers.
What is Marketing for Business?
Business creates value for a company by creating and distributing services or products. Marketing defines what a company will produce, who it will be produced for, and how to promote that product to the customer.
Marketing aims to ensure that products and services meet customers' needs, are provided at the lowest cost, and meet the business's goals. The company plans, executes and measures its marketing efforts to ensure that it efficiently delivers the right products and services to its target audiences. Marketing takes into account the company's vision and strategy as well as the competitive landscape. Marketing also involves researching market trends, developing effective marketing messages, and identifying effective channels for communicating those messages.
A successful marketing strategy must align with the overall business plan and strategy to create value for the company. The idea was introduced in the late 1960s and was called the Four Ps. The idea behind the Four Ps is to define a successful marketing strategy using the four Ps: product, place, price, and promotion.
While using the Four C's has become popular, the Four P's remain very important to the modern marketer.
In addition to your vision and mission, your business must have a unique selling proposition (USP), which should filter through the entire business. When you match your USP with the customer's needs, marketing develops vital messaging that we can use across traditional and digital marketing channels to generate interest and leads. Put simply, who are our customers? What do they want? How do we communicate the value of what we offer to meet that want?
What is the Sales Process?
Sales are all about closing a deal with a customer. Sales can take various forms in various businesses, but in most cases, selling involves specific steps like prospecting, building relationships, and making presentations. Make sales in your business more efficient with Sales Management Software.
So, you must know the sales basics if you want to sell. You'll have to be able to set goals and objectives, do research, and develop a strategy. There are many ways to learn about selling. One of the best ways is through sales training.
A sales training program should include the following:
Sales training: Building rapport with customers, creating a sales presentation, closing a sale and other selling skills.
Sales tools: How to prepare for a sales call, what to say and not say, and what to wear.
Sales presentations: What is a presentation, the different types, and how to make a winning presentation.
Closing techniques: How to close a sale, follow up, and keep your customers happy.
Sales processes: How to manage your time effectively, build a sales pipeline, and keep track of your progress.
The best salespeople understand the various stages and ways people react to pitches and can adjust accordingly. The best salespeople can identify when a prospect is ready to buy and tailor the pitch to that stage of readiness. In this context, sales performance coaching can significantly enhance the ability of your team to understand and implement the strategies discussed in this article, leading to improved outcomes.
A good salesperson also knows how people react to different pitches. They recognise when someone is ready to buy and adjust the pitch accordingly. However, finding the right pitch to grab customers' attention and persuade them to buy might be difficult. So, instead of this, you can also use an online sentence rephraser, which will improve your sales pitch by making it readable and engaging.
Another vital part of selling is after-sales. You need to ensure that the customer has been satisfied with the product and that their needs have been met. You can refine your buyer's journey and improve your proposition by gaining customer feedback.
The sales process is essential because it allows you to build relationships with potential customers and establish a business. It's also vital to track progress and measure success. The more you understand your sales process, the easier it will be to plan and direct your efforts.
You can start by asking questions. When you talk with potential customers, remember that their answers will help gauge their interest in your product. Ask open-ended questions that will get to the heart of the matter. Questions such as "What do you do?" and "What problems have you had with your current service provider?" will help you understand their situation. If a customer gives you a problem or issues, listen carefully and write down what they say. You can also ask if they have any questions. Be sure to return all emails promptly and courteously. You must pay attention to the first email to communicate with the potential customer.
When you contact customers, you should give them a free trial. This way, you can test your product or service and determine whether it's something they'd be interested in buying. To make a good impression on potential customers, following up with a thank-you email, which can include a link to your company website, is helpful.
Marketing and Selling — Key Differences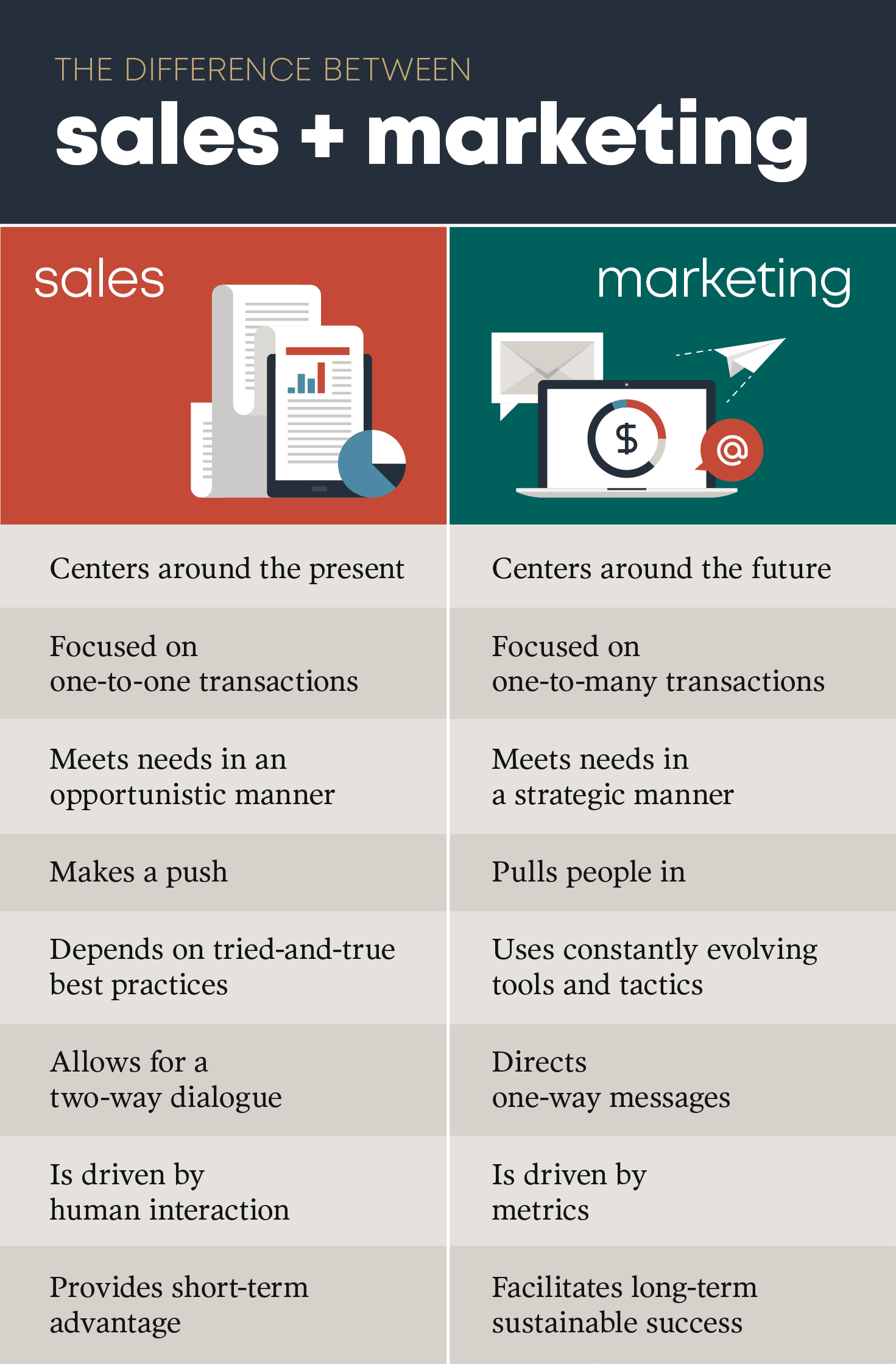 Marketing creates interest, demand, and sales for your product or service. Marketing is about developing customer relationships and increasing their lifetime value. It creates demand and helps the company achieve a positive return on investment. Marketing is a broad term that covers everything from advertising and social media to public relations and PR. Sales are all about making money. It's about turning prospects into customers and closing deals. Salespeople are the gatekeepers of the organisation. They ensure every customer leaves the store or website happy and ready to buy.
Marketing creates awareness and demand for a company's products or services. It involves finding and generating leads you can pass on to the sales team. Marketing may include paid advertising, email marketing, social media, and content marketing.
Many marketing methods include paid advertising, email marketing, social media, and content marketing.
The sales function is responsible for converting leads into customers. They do this through direct contact with potential customers. They use tools like email, newsletters, and personal relationships to close deals.
You can use marketing to promote something as a business. A marketing strategy is the process of planning and implementing a marketing plan. Marketing is the actual sale of goods and services.
5 Different Types of Marketing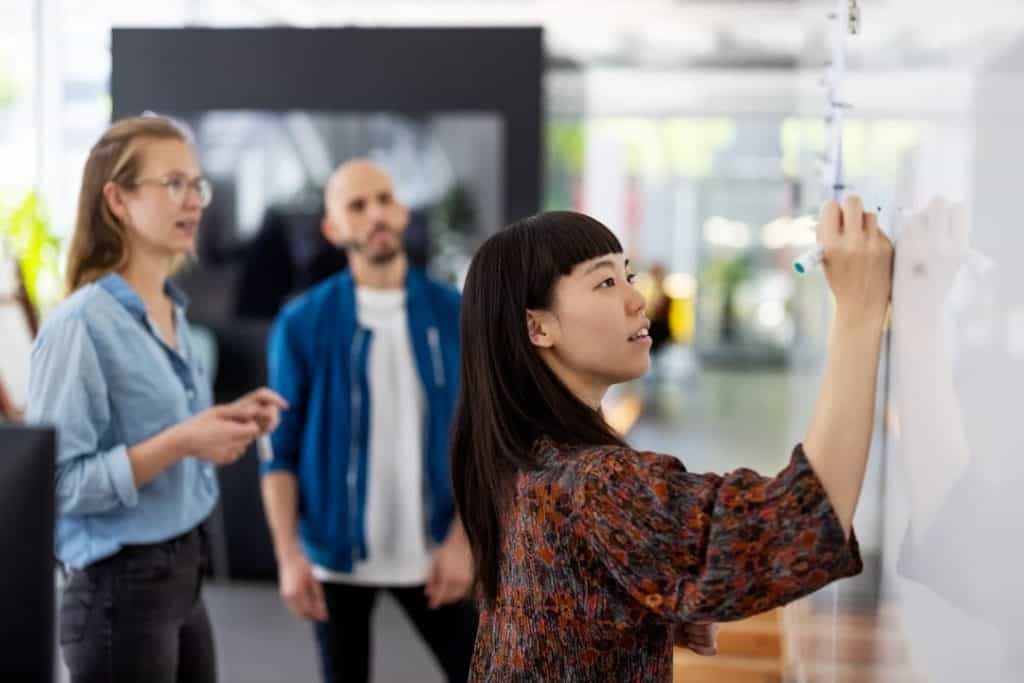 These methods allow companies to reach many potential customers and spread the word about their business. When done right, these methods will help increase the number of people interested in the products and services sold.
These are:
Product marketing is a method of selling products. It focuses on selling products rather than the creation of them. This type of marketing uses advertising, sales promotions, and public relations to generate interest in a product.
Price marketing refers to selling goods or services at a particular price. Companies set the prices of their products or services to compete with their rivals. A company may sell a product or service at a specific price to differentiate itself from competitors. It may also decide to change its price to attract new customers.
Place marketing enables products and services to become available to the targeted audience. This includes distribution, channel management, and retailing strategies.
Promotion marketing creates awareness and interest through advertising, public relations, and content. The key is understanding your market first, so you can use effective and simple words that speak to your audience. Promotion Marketing also creates awareness and interest through advertising, public relations, and content. The key is understanding your market first, so you can use effective and simple words that speak to your audience.
A relationship marketing plan usually involves building strong relationships with customers. This type of marketing involves creating loyalty programs, providing excellent customer service, and developing a solid brand identity.
5 Different Types of Selling
Sales is a harsh industry to break into. However, following the advice below can build a solid foundation for a successful career.
With Relationship Selling, you get to know your customers so well that you become friends. You are likelier to give advice, solve problems, and even provide entertainment. You aim to develop relationships with your customers and build their trust in you. You become more human to them. You use a different mindset when selling. Your approach becomes more friendly, more casual, and more personalised. Instead of being "in your sales mode," you become "with them." It's all about helping your customers succeed.
Solution Selling is all about finding the right product to meet a customer's need. It requires understanding the customer's goals and the situation they're in. It's about asking the right questions, listening carefully, and providing customers with a solution that meets their needs. Salespeople can successfully sell many products, including services, parts, and software. The salesperson works to identify the customer's needs, goals, and pain points. They learn about the customer's situation and needs and what the customer wants. The salesperson then presents a solution that addresses the needs of the customer. The customer accepts the solution, and the sale is completed.
When selling a product, the key to success is to understand your customer. You shouldn't just assume that they are going to like your product. Learning about them and how your product will benefit them would be best. This is true for any product. But you can't directly tell what your customer thinks of your product when selling something intangible. You can ask them, but you can only learn a little. For example, you can't see if the client likes your product if you're selling a consulting, coaching, or therapy service. Instead, it would help if you found out about them. When you talk to them, learn about their personal and professional goals, values, and needs. Also, ask them if they have any questions about your product.
Consultative selling is a type of marketing where you sell products and services by helping clients understand how to use them properly. It's an alternative to selling products and is particularly useful regarding technology. Solution selling is essential for any sales professional because it helps build trust. The key to successful solution selling is finding the client's problems with a product or service and then offering a solution. You can use it for small-scale products like pens to large-scale services like IT support.
Value selling is demonstrating the added value of a product or service to potential customers. The salesperson demonstrates to the customer how much they will benefit from buying the product or service.
Sales and Marketing Alignment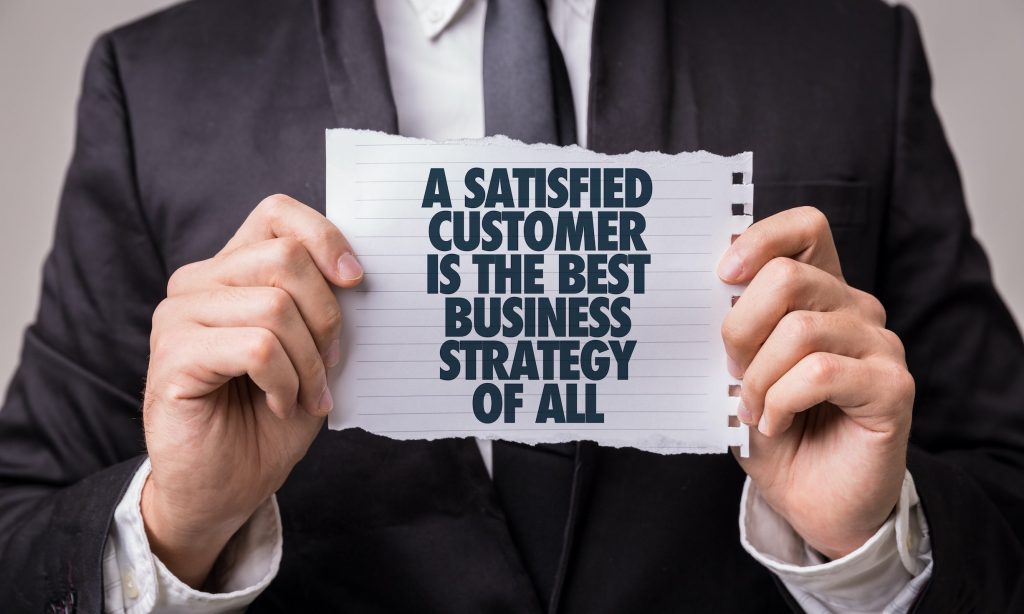 The key to running a successful business is to understand your market. Understanding where your target customers are and what they seek is vital. Market research is essential to this.
Marketing is a term that is often used to describe the activity of creating awareness about a product or service. In the same way, you must sell to make money; marketing is an integral part of any business.
The process of creating awareness of a product or service and attracting potential customers to purchase that product or service is called marketing.
Marketing and selling are two of the three critical functions of any business. Even if you're the only employee, you must understand how to market and sell. You'll also need to understand what marketing and selling are precisely. And you'll need to identify when they're being done well and when they're not.
So, you must know the basics of marketing and sales. This includes understanding the roles of the marketing and sales team and how they operate. You'll also need a good grasp of what they're responsible for and their goals.
Marketing and selling are both critical aspects of any business. However, in reality, there's much overlap between the two. As we want our marketing to guide people toward becoming paying clients, the best content marketing is "Content with Intent." In addition to providing value to the audience, it sells your products or services simultaneously.
The key to success is that the content has to be valuable. And that the content is clearly and uniquely positioned as a guide for the audience. Content that is useful for the audience but not valuable for the product or service wastes time.
When these two processes are aligned, you can create a cohesive customer experience and generate leads that result in sales.
Conclusion
If you are beginning to market your business online, you may wonder what you are doing. You see, there are two things involved in marketing and selling. The first is creating a message to draw people to your website and entice them to buy your product or service. The second is promoting your website to those interested in your products and services.
In short, marketing is the act of creating awareness, whereas selling is the act of converting that awareness into sales.
FAQs
What is the difference between marketing and selling?
Marketing creates and communicates information about your product or service to customers. Selling is taking orders for your product or service and fulfilling those orders.
What is the difference between marketing and advertising?
Advertising is communicating information about your product or service to people not already interested in buying it. Marketing creates interest in your product or service among people who have yet to be ready to buy it.
What is the difference between marketing and advertising?
Advertising is communicating information about your product or service to people who aren't already interested in buying it. Marketing creates interest in your product or service among people who have yet to be ready to buy it.
How do I sell?
To sell, you must find a market that wants what you offer. You then create a sales pitch that convinces people that what you sell is worth paying for.
How do I market?
To market, you must identify the customers who need what you offer. Then, you create a message that will attract these customers to you.
How do I promote my business?
Promoting your business means getting the word about your products and services. You can use radio, television, the Internet, flyers, direct mail, and public relations.