Top 5 Benefits of Strong Relationship Marketing For Your Business
Strong relationship marketing is a proven way to get your clients astonished by products and services. 
It's not necessary to rush with expensive advertising campaigns if you want to increase the scale of business. 
Very often, strong shared ties with potential customers contribute a lot more to the development.
Building your own business is a marathon, during which you should think strategically. 
Sometimes it reminds of esports betting where you should think things through. 
The size and openness of your network influence your company's development in the long term. 
For brands to get closer to the people they serve, there needs to be a durable customer relationship on an emotional level. 
After all, people buy with their hearts and only then justify it with their minds. 
Let's talk about five main benefits of a strong customer relationship marketing strategy in detail.
You Enhance Value To Your Good Or Service
Investing your time, energy, and efforts in relationships means investing in a product or service value. 
If you reach customers regularly, it contributes to the appreciation of your whole work. 
Think about the brands you prefer to wear. 
Is it the quality of the product that matters to you? 
Or maybe you have chosen this item because of the loyalty the brand shows. 
The majority of people choose the second option. Keeping customers interested and building long-term relationships will yield a positive return because loyal customers return again and again.
What happens when people see that you care about feedback and reviews? 
They understand that your company cares for each client's view and tries to connect gently. 
All that makes an image of a brand better. 
To make customers feel engaged with you is the main task for business people. 
For that reason, modern companies tend to share business stories with clients in different blogs and send them emotional emails. 
Nobody wants to be a part of a mass marketing hub. 
Let your clients know that you care for their opinions, discuss things, stay in touch, and find exciting topics to incentivise them to stick with you. 
It is much cheaper to retain a customer instead of acquiring one.
High-Valued Feedback in Customer Relationship Marketing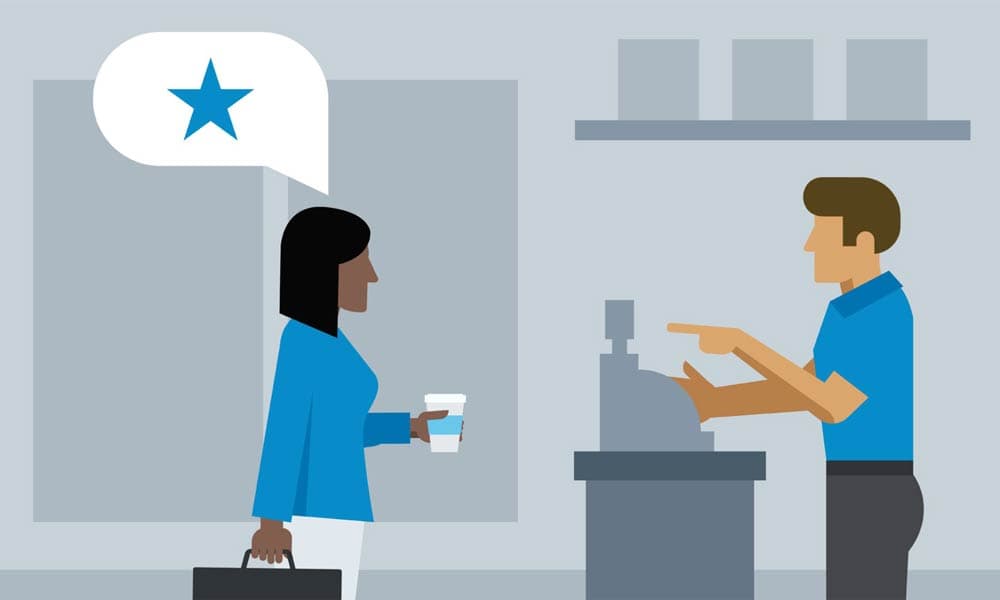 One more advantage of close bonds with existing customers is you can easily ask them to rate your product or customer service. 
Should we explain why it is a win-win situation? 
Just compare your feedback with the results of last month, and it will serve as the best research ever. 
It's one of the best methods for conducting customer analytics. 
An amazing marketing campaign allows you to obtain data and statistics to learn more about your audience so you can be more specific in your strategy. 
Feedback can also serve as a base for getting a perspective on future business decisions. 
Together with comments and reviews, you can ask an existing customer for advice. 
Many companies even send prototypes of new items to long term relations in exchange for honest reviews. 
Feedback is the purest form of communication between brands and people that will boost your reputation.
Some companies are so good at building strong relationships with clients that they manage to get their own "evangelists". It's a whole relationship marketing strategy in itself!
We talk about people who value brand products and services so much they start to convince others to buy it. 
People trust their family and friends more than any other kind of advertisement. 
That's why it's difficult to overestimate the role of evangelism marketing. 
It's an evaluation of your business improvement and an increasing number of sales at the same time. 
Positive reviews catch more and more new customers on their buying experience.
Sale
It Learns To Concentrate On Quality
Concentrating on a more profound experience rather than merely suggesting popular items, makes your look deeper. 
You learn from the loyal clients and their reviews what can be improved, and then take steps in the right direction. 
Also, communication with customers returns business folks to understand why people need this product and service. 
Concentrating on sales only never brings companies to success.
Strong ties with the client base also contribute to the analysis of the users' experience.
Customer relationship marketing helps to identify clients' tacky problems or bottlenecks. 
It also allows us to determine a source of troublesome situations and react very quickly. 
To acquire new customers and make them stay connected. 
Harvest the data your customers leave you and use it to deliver the right message at the right time and to the right client.
Strong relationship marketing makes it possible to connect shoppers with your team. 
It's important to remember that building a relationship with customers is not about sales. 
You should be ready to sacrifice a bit of your income for having customers involved. 
In the end, you may be surprised how loyal clients can make a business grow. The benefits will shift your expectations.
Increased Sales And New Ideas
As we mentioned earlier, one review of a regular customer can bring you two new ones. But that's not all. 
Relevant communications and offers are a strong motivation for consumers to use the full range of products and services. 
When a client understands all the benefits, a brand supplies him with; he doesn't want to leave without buying something. 
He wants to buy more and try new products. 
Strong relationship marketing makes customers remain with you for more extended periods.
Observe how different people use your service or goods, and soon you will be able to clarify their scope of interests. 
On that basis, it would be easy to create new features and offers interesting for your clients. 
Customers like to buy innovative products more. 
Inviting loyal customers to provide ideas is one more option for generating innovations. 
Throw a contest and let your clients vote, and discuss each others' ideas.
It's beneficial that strong relationship marketing skills open the door to new opportunities. 
For example, the personal connections you make teach you how to leave a long-lasting impression. 
Also, communication with clients can bring you to an understanding of your brand's unique style. 
You don't have to fit yourself to someone else's business model. 
It's enough to be yourself and respond confidently to your customers. 
That way will lead you to empower the brand and stand out from the crowd. 
You will have your own flare and be unique.
Building The Trust
In the modern world, people don't buy products or order services from a stranger. 
In today's age of technology, customers prefer to know who stands behind the business. 
Today the brands have access to countless new channels and platforms to better engage with customer retention. 
It is no wonder that before buying something the majority of people will try to read reviews of your products, assess the involvement of your clients, and probably even visit your profiles on social media. 
Customers expect the brands will have some personal relationship with them. 
People want to feel as if companies know them and understand their needs.
What does it mean for people in business? 
They must go that extra mile to create their trust factor consistently. 
And the best way to do that is by building strong relationship marketing. 
Don't tell your customers how fantastic your product is and why people should buy it. 
Turn your focus from product to people – customer retention.
Please get to know your customers better, find out how to connect with every one of them individually, and finally, try to earn their trust. 
Remember that trust is fragile and needs to be nurtured, protected, and grown. 
Companies have to hold customers' interests dear. 
They also need to make sure that the experience they deliver has value. 
By value, we mean entertaining, exciting and engaging content, valuable tips, shared experience, etc.
Welcome new followers, reply to comments and create relevant content to earn customer loyalty. 
Then, hopefully, you will be able to be on top of your audience's needs and customer relationship.
Sale
The Power of Human Connection
Kody Bateman (Author)
English (Publication Language)
296 Pages - 08/28/2018 (Publication Date) - Eagle One Publishing (Publisher)
Conclusion
When it comes to brand loyalty and brand performance, it turns out that what we know about the brand is less important than how a brand makes us feel. 
Relationship marketing is all about emotions because it brings people and brands closer. 
It can teach you how to concentrate on quality, build trust, save costs, and increase sales. 
Communicating with customers as individuals can have a profound impact on marketing relationships. 
A powerful, emotionally charged message in combination with high-quality products can lead you to success.
Why is strong relationship marketing so crucial nowadays? 
The necessity of updating your customer base and taking care of it is more important than ever.  
Business people need to use different marketing strategies, such as healthy relationship marketing to increase customer retention and brand loyalty without much costs. 
Please keep all your resources, energy, and attention, and focus it on knowing your customers and treating them as people. 
Connect with your clients through all the possible channels. 
And last but not least – consistently earn their trust. 
Once you succeed in it, wait for your reward appearing around the corner.
Author Bio: Daniel Witman is a passionate journalist who has contributed to major media publications. He enjoys writing about eSports and other topics that bother modern men. Currently, he's serving as an editor for dota2-bets.net.
Last update on 2023-06-01 / Affiliate links / Images from Amazon Product Advertising API