Top 5 Effective Marketing Strategies For Business Success
The business landscape is constantly evolving. Gone are the days when businesses rely on the quality of their products and services to hike up their sales.
They have to adapt to new market trends and strategies to set themselves apart from their competitors.
The advancement in technology has led everyone connected irrespective of their proximity.
Especially, smartphones have made everything a touch away, from booking your tickets online to paying your bills, making life easier and more convenient.
Businesses use this technology in their favour by utilising effective marketing strategies to profit.
The increasing use of social media platforms such as Facebook, Instagram, Snapchat, etc., has made businesses switch their traditional marketing tactics to more modern ones.
They try to develop new effective strategies to put up a better competition before their competitors. Here are a few effective marketing strategies that you can go with to make your business successful.
1 – Increase Online Visibility
Several brands have no physical existence but are present online and are excelling.
Nowadays, people prefer to do online shopping in their hectic routine and get the desired products at their doorstep.
Having a physical existence of your brand is essential, but having an online presence is almost a necessity these days.
Try to increase your brand's online presence using various social media platforms like Facebook, Instagram, Snapchat, etc., to engage with your target audience.
Keep them updated about your new line of product and its launch. Create a buzz about your events and launch to keep the hype. Social media engagement allows you to create brand awareness and be heard across the globe.
2 – Create A Website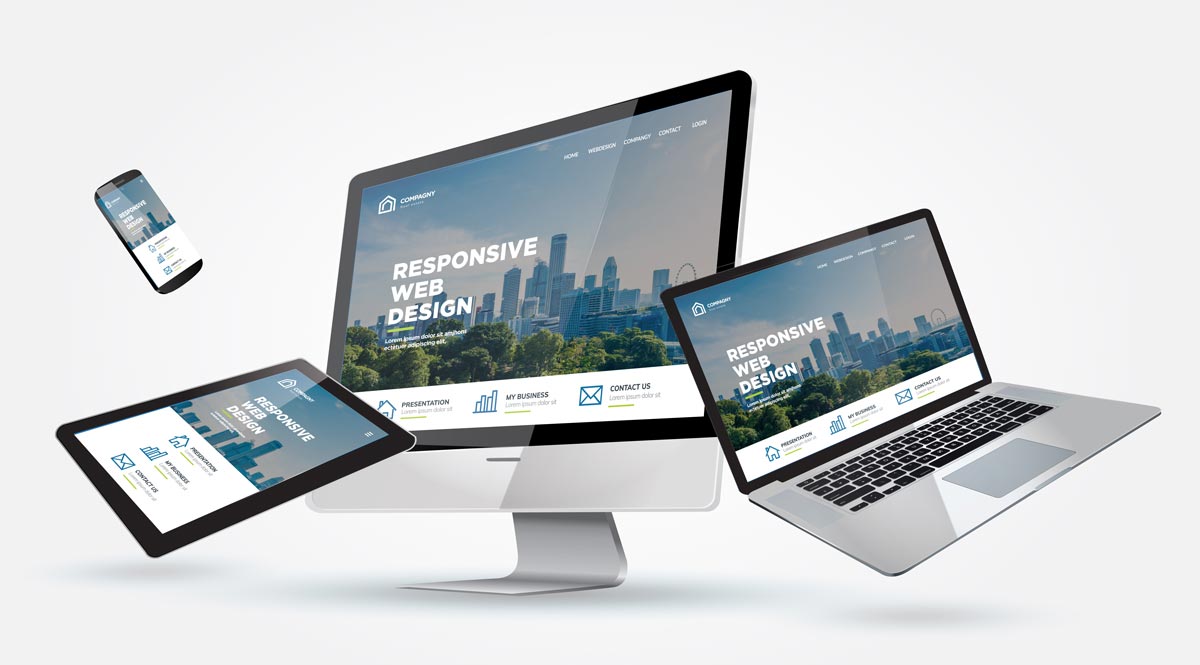 Your business should have an official website through which your audience can place online orders and stay in touch with your brand.
A well-designed website can entice customers to buy from you. In addition, hire a professional at a web-development agency to have a website with the latest features.
Having an official website gives you a competitive advantage as most people depend on search engines like Google to search for the products and services they want to purchase.
Your website will pop up automatically if your brand offers the relevant products and services. In this way, you'll have more traffic to your page and more sales.
In addition, your business gets a chance to engage with the audience and improve their customer service experience.
Keep an eye on reviews your company gets, also look for bad reviews and try to improve the flaws.
Moreover, you can compensate the clients with bad experiences by giving them discounts or replacing their products to convey a good gesture from your company.
As they say, a satisfied customer is the best business strategy of all.
3 – Advertisement
Advertising your products and services is another effective tactic for business marketing.
You can use custom stickers for a more traditional and proven form of marketing.
Use customised stickers with your brand's logo directly on your products, or take a more nuanced approach and use custom stickers as a clever way to remind clients of upcoming appointments.
In addition, you can use these customised stickers on mailers or other forms of physical media to advertise your brand.
Moreover, newspaper advertisements can promote your business to a wide range of customers as many people read them daily.
Another way of advertising on the internet is through YouTube advertisements.
YouTube ads owned by Google come in various styles, such as non-skippable in-stream ads, sponsored card ads, trueview ads, etc.
They are of extreme significance for effective marketing as Youtube is the second-largest platform to interact with the audience.
Moreover, businesses can use paid marketing to their advantage. Investing in paid search campaigns is an efficient marketing method as it helps target a specific audience.
It also helps your brand increase its online presence in search engine results. The best part is that you don't pay until the user clicks your advertisement and opens it. Paid marketing helps you increase your sales.
4 – SEO Strategy
Search engine marketing tool is one effective way of business marketing.
It helps your website rank higher in search engine results and increases the targeted traffic to your website. This leads to more sales and profit.
Investing in search engine optimisation is a long-lasting investment that pays off in the long run.
Although SEO takes time to work, this is your best shot if you want your business to have sustainable progress.
When someone searches for or type something relevant to your product or service, it appears in top search engine result pages (SERPs).
People usually trust the top results, so your website's probability of getting clicked increases. Doing so also increases the targeted traffic to your website and generates leads.
5 – Use Sales Promotion
One of the effective marketing strategies is sales promotion in business. It has several benefits and helps your brand stand out in the crowded market.
Promotions give your customers more value for their money and at the same result in generating more revenue.
In addition, it serves as good word of mouth as you're giving your customers a unique experience and adding value to their purchase.
Sales promotion also tends to create a source of information for your customers. Most brands take their customers' email addresses to inform them about the following sale events or the launch of a new line of products.
This allows targeting a customer through segmentation. By doing this, you can do personalised marketing and make more sales.
What are the most effective Marketing Strategies?
There is no one-size-fits-all marketing strategy for any business. Depending on the type of business, you can upgrade these marketing tactics to your advantage and make the most out of them.
However, they all allow businesses to think about their vision and align sales and marketing objectives.
So the businesses can make the most out of their limited resources to increase sales and achieve sustainable competitive advantage.