Top 7 Advantages of Hiring Remote Freelancers
Since the invention of the fax machine, workers have been able to work remotely. In the 80s, there was a small contingent who crusaded the effort but, ultimately, adoption was quite limited. 
With the invention of the internet, instant communication across long distances became possible. Still, businesses were leery of adopting a technology they didn't understand, and that was yet untested and unproven. 
After a few decades ironed out some kinks of working online, remote work is now seeing a surge in popularity.
Remote work is exploding in demand as it has gone from a niche rarity to a workplace necessity, and it will be a trend in the next years. 
People need to be able to work at home as this can save money, time, and boost productivity. It's healthier, too; it's preferable to having a sick employee show up for work.
While your company may be inexperienced with hiring remote freelancers, venturing out into the world of flexible freelancing has some key advantages.
Remote workers are incredibly efficient.
Many companies have been sluggish to adopt remote work into their standard hiring patterns in the hopes of routing technological distractions, or a somewhat fantastic idea of what people do at home. 
However, people who work from home are much more likely to produce more efficient hours compared to traditional employees. 
This is because there are ultimately fewer distractions at home compared to a traditional working environment rife with draconian management and haphazard bureaucracy. 
With fewer potentialities to consider overall, remote workers can focus on their work instead of their environment. 
It's cost-effective.
Sale
Remote: Office Not Required
Used Book in Good Condition
Hardcover Book
Fried, Jason (Author)
English (Publication Language)
256 Pages - 10/29/2013 (Publication Date) - Currency (Publisher)
An incredible benefit of remote work is that it allows businesses to increase productivity while reducing costs. 
Part of this reduction comes from the offices themselves and all of the spending required to keep printers filled with ink and paper. 
Instead, companies can rely on remote talent to have supplies and technology that allows them to be productive at home. 
The liability that is typically faced by companies is also massively reduced in remote work arrangements as many remote developers choose to work at home. 
These limited working environments allow companies to focus on their products instead of their payroll. 
Employees who telecommute hold higher opinions of their employers.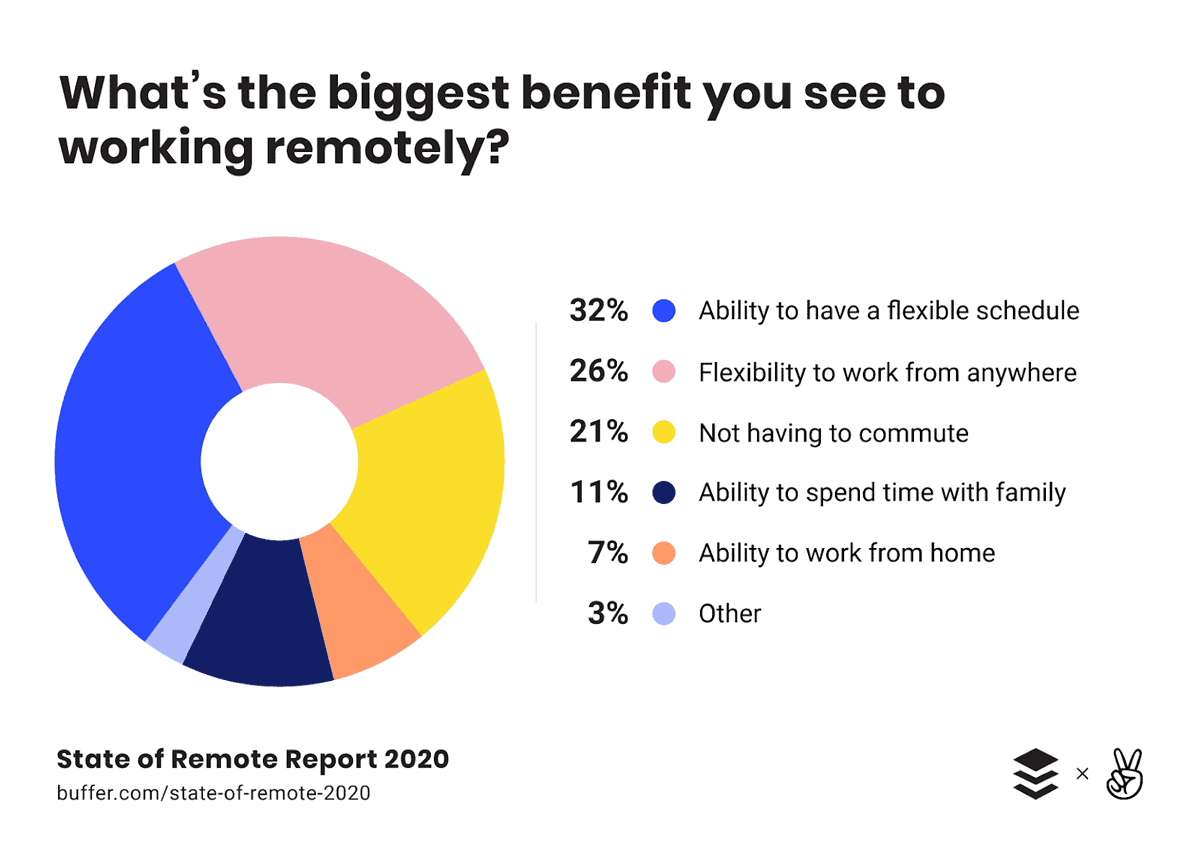 Boosting morale at work can be an impossible task at times. 
Another primary reason to consider adopting remote work in some fashion: employees typically report higher job satisfaction. 
That's right: merely being free of the distractions and doldrums of office life can motivate your workers to perform better, communicate more often, and hold higher opinions of managers and corporate officers within the company.
Employees who telecommute are less stressed.
Sale
Remote work is an incredibly beneficial form of symbiosis that helps eliminate costs for businesses while improving the overall well being of the remote worker. 
Allowing employees to work from home means that they are always there for their families while still producing exceptional work for the business. 
This relationship reduces stress considerably and grants freedom to talent. Eating, working, and living in the same space allows for a better sense of balance and trust. 
A more sustainable work-life balance
Similarly, remote work leads to a better work-life balance that promotes working to live and not living to work. 
Many industries have adopted this strategy to resounding results that echo the success that trust always seems to bring. 
Workers who do not feel overburdened or micromanaged almost always respond with a higher overall job satisfaction rating. 
Much of this stems from the perspective of the employer to the employee. 
Businesses who trust workers enough to let them work from home will find surprising results and a lot to gain. 
Remote work is part of the new work-life balance and philosophy of work. 
This paradigm shift is slowly becoming the norm for modern businesses, as such, adopting remote work policies, protocols, and platforms are not only preferable but mandatory if you wish to keep up with the competition.
Remote work apps provide essential automation.
You may feel out of your depth when you begin your remote hiring journey. 
For example, even if you know how to hire a freelance developer and how to access remote freelance talent, you may not feel confident in you or your team's ability to manage remote freelancers.
Ultimately, it is the way of the future; remote work offers too many advantages to be ignored. 
Prioritising remote work allows companies to offer working arrangements that are more suited to a fully remote lifestyle. 
Thankfully, many tools will help you stay up to date with their work, tasks, and progress. 
Aside from the three tools that you will find below, some guides can help you figure out what to ask and what to pay more attention to during the hiring process:
Sale
Slack
Slack is a business communication chat built on top of and IRC and supports several business automation apps. 
As a private business chat room, Slack offers businesses a fully indexed, searchable, and professional instant chat service.
Trello
Trello is an online project management web app. 
You can create teams, assign tasks, and check on task progress through one integrated hub. 
A Trello app is available for Slack, automating Trello updates and team actions.
GitHub
For freelance developers, code repositories and version control are extremely important. 
GitHub already supports remote collaboration, and many developers are very familiar with the code-sharing site.
Employees spend less on travel and business attire.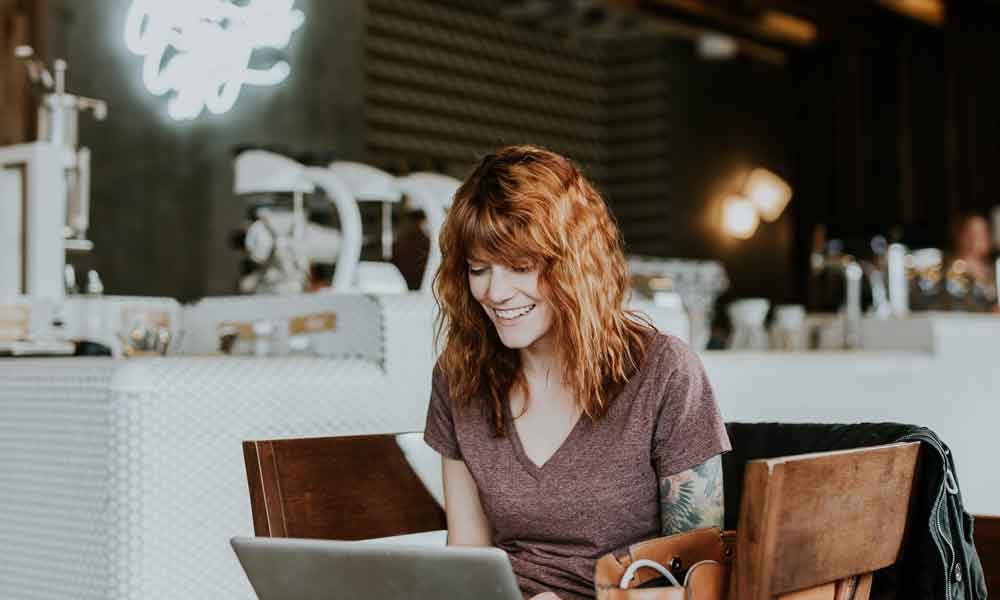 Most of all, the employees themselves end up saving money but not travelling and having to keep up with office appearances. 
When employees and businesses are both saving money, working relationships tend to be better. 
All of these benefits add up to greater job satisfaction and higher productivity for everyone involved. 
Businesses are beginning to understand this so quickly that we may see the remote revolution in short order. 
Much of the higher productivity and profit experienced by businesses who enlist remote talent comes from the lack of expense required in hosting such an employee. 
No physical office, no training rooms, and no need for investing in office equipment mean that the relationship between the employee and business gets off on the right foot. 
One of the biggest frustrations in running a physical office space is the cost of keeping up with internet and technology costs. 
A significant advantage of enlisting remote help is that the employee is often already equipped to deal with modern technological requirements. 
Even without this preparation, remote workers save businesses countless headaches by lessening the financial burden on the business itself without sacrificing any of the productivity. 
After the release of a groundbreaking 2-year Stanford study, the results are: remote workers are more efficient than in-house cohorts. 
Remote workers are more productive, efficient, and effective than their in-house counterparts. 
Full-time employees working from home were able to complete tasks with greater satisfaction and less workplace social contention and harassment. 
While some employees complained of a feeling of isolation, measures can be taken to help ease feelings of loneliness, most notably fostering a sense of community and unified culture through digital and social gatherings.
Remote work is a hot topic these days. 
As remote work becomes a more viable option for employees and employers alike, some companies are investigating how best to implement a remote work plan.
How to Adopt Remote Work in 3 Simple Steps
Here's how you can adopt remote work in three simple steps:
1. Adopt a culture of remote
Remote work can be quite the boon financially if you're ready to adopt the tools, policies, and tech to make communication and collaboration as seamless as possible.
First, before buying expensive software or telecommute consulting services, you'll want to adopt the remote work mindset. 
That is, you'll want to adopt principles and policies that have proven to be successful in remote work settings.
The top policy: transparency. 
Be honest about the transition to remote work (or the adoption of it in some form). Over-communicate and ask for suggestions from others. 
Working remotely requires trust and being as transparent as possible can help create a sense of mutual trust and respect.
Learn here how otter.ai is helping companies transition to remote work and distributed teams.
Remote work also allows the workers to spend more time with their family while still contributing to the building of a company. 
Granting employees more time at home also tends to lead to higher job satisfaction rates which typically leads to improved performances. 
Most importantly, hiring freelancers remotely has never been easier through the unlimited number of websites that offer remote talent. 
However, you'll want to test out some software services before training your employees or onboarding freelancers.
Jira
Jira is a focused project management platform that offers a full range of services to assist project managers in accomplishing their goals. 
Communication, planning, and budgeting are all made simple within Jira's management environment. 
Google Drive
Google Drive is an incredibly large platform that offers several office services for free to users. 
Sheets, slides, and docs are all incredible apps that grant users the ability to collaborate within a document whenever they need it quickly. 
Additionally, Google Drive is connected to Gmail, which gives it even more versatility in terms of communication and potential. 
Utilising all of Google's resources is a great way to ensure that your team will always have the apps they need to succeed. 
3. Get help with hiring remote freelancers from veterans
Adopting a new form of work can be frightening. Managers might feel out of their depth; corporate officers may find navigating new systems and accessing new metrics quite difficult or even frustrating.
As such, it's always a good idea to ask an expert for some help. 
How do you learn how to telecommute effectively and efficiently without any prior experience? 
Luckily enough, it's easy to phone a friend for this one million dollar question.
When you open yourself up to the manifold possibilities of remote work, you are opening your company up to a global talent pool. 
On-demand talent services can help you transition as they can introduce you to the process of onboarding and managing telecommute freelancers.
Also, you can hire an independent contractor to audit telecommute assets and help create a plan to handle payroll, standup meetings, reports, and communication protocols.
Remote work has been shown to demonstrably lower the stress that comes with a traditional working environment. 
As such, people who are sensitive to ailments or have high blood pressure, for example, would find a much better solution working remotely. 
Hiring remote freelancers can seem like a daunting task, but with these three simple steps, your company can easily integrate telecommute jobs for current and new employees.
Last update on 2023-02-01 / Affiliate links / Images from Amazon Product Advertising API