6 Best Graphic Design Courses for Students to Take on the Weekend
Proficiency in design has become one of the desired transferable skills for every industry. 
No matter your major or profession, having some graphic design skills in your sleeve will certainly help your resume.
For students, the best way to get certified in graphic design is to take online courses that fit into their schedule. 
Now, with the help of research paper writing services, you should be able to set some time aside to focus on polishing your skill sets as well. 
If you are keen to learn graphic design, here are some of the best graphic design courses for students that can guide you.
1 – Graphic Design Masterclass On Udemy 
Udemy's graphic design masterclass is a compilation of their art programs that will prepare you as a beginner and help you be an advanced artist. 
There are five courses in this series that start with beginner lessons in theory. 
You will be given an overview of the basic design methods and how you can apply the different concepts in practice.
As you go further, the series will take you through tutorials for popular graphic design software tools, including Adobe Photoshop, Illustrator, and InDesign. 
By the time you are done, you will not only have substantial knowledge of the creative approaches, but you will also be able to put your understanding into practice.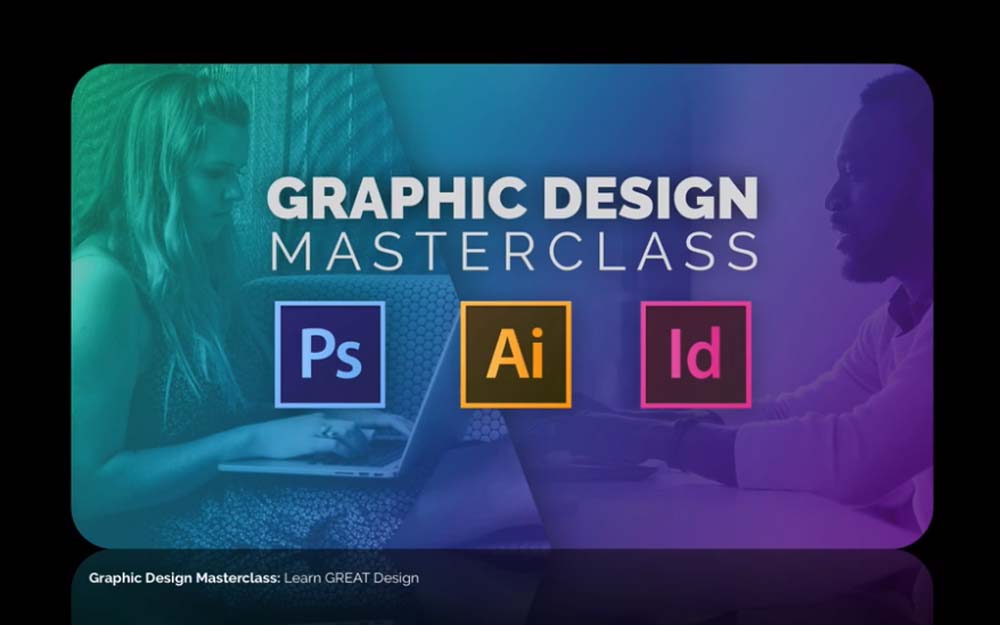 2 – Graphic Design Bootcamp: Photoshop, Illustrator, InDesign on Udemy
If you are looking for a more intense course that can prep you up as a graphic designer, then this Graphic Design Bootcamp is worth your attention. 
The program will give you an overview of how to work with all three Adobe design tools, not only in web formats but also in prints. 
You will also be taught the basics of logo design creation, along with colour usage and typography. 
The program is suited for students as well as professionals looking to gain design skills. 
These graphic design courses for students are more focused, and you should be able to complete it in a few dedicated weekends. 
3 – Introduction to Graphic Design on Linkedin Learning
If you want to get the basics right from one of the seasoned professionals in the design industry, this beginner course led by Tony Harmer could fit your needs. 
The Introduction to Graphic Design program explores the fundamentals of graphic design and software tools that every creator should be aware of. 
The course duration is only 4 hours, making it one of the favourable choices for students if you want a quick overview before taking more advanced lessons in design.
For those who need merely basic instructions to launch your design career, then this Skillshare course created by Lindsay Marsh can get the job done. 
Being a successful design freelancer and teacher for over 14 years, Lindsay tells you all about a step-by-step plan to get you started in design.
You will find out what equipment and tools you need, and what kind of projects to focus on in the real world to be a successful graphic designer.
The course also requires you to complete a student project to give you hands-on experience and confidence in achieving a graphic design job from start to finish.
5 – Graphic Design Specialisation on Coursera
Calarts is considered one of the most reputed colleges for designs. 
Coursera now offers an online solution for students who wish to be taught by the college's esteemed professors. 
The Graphic Design Specialisation program is equipped to prepare you with a set of transferable design skills. 
You will be trained in the formal studies of graphic design.
The program also touches on the starting points of more advanced design aspects such as editorial design, interface design, and motion graphics. 
The recommended hours for this course is only three per week, which you can easily blend into your weekends, or weekdays. 
6 – Design and Make Infographics on Coursera
An infographic is a visual representation of a complex topic in an easy-to-understand way. 
You are likely to have seen this everywhere, in surveys, questionnaires, and more. 
There are many infographic designers these days as they can convert complex topics into snackable content.
In this project-centred course offered by Coursera, you will learn how to create engaging infographics using Adobe Illustrator. 
You will be trained to develop designs for different sectors, break down concepts to explain an issue, and more. 
The program will also prepare you to work with a team, improve your research skills and data visualisation for better design clarity. 
If you want to be focused on this graphic design style, then don't think twice about signing up for this course. 
These are only a few of the myriad of options you have for part-time graphic design courses. 
There are dozens of specialisations and techniques that can help you polish your creativity. 
Take advantage of these top graphic design courses for students, and you will not regret the time you invest in learning them.