What the Future Brings in 2020 to the Graphic Design Industry
Today the development of new technology is a matter of weeks, sometimes days, even seconds!
Of course, digital technology is in the front row, and its development has grown rapidly over the past five years.
Nothing can evade the impact of this development, and the graphic design industry is no exception.
As a matter of fact, precisely due to its firm connection with digital technology, it has become an ever-changing industry.
To produce works with high accuracy, most designers are bound to work with digital technology.
The previous five years we've mentioned have brought a massive change in this industry and in the next five everyone in the business will have to adapt to these radical changes if they want to stay in business.
The whole point is to remain relevant and competitive, which is impossible if you're not up-to-date on current trends.
Styles in graphic design are changing and evolving no matter the medium, and if you want to resonate with clients and keep your work fresh, you need to understand that change.
This is the only way to shape your own style and survive.
Graphic design plays a vital role in our understanding of the world, but the trends are that which places us in time.
So let's look at 2020 and see what the future brings to the graphic design industry.
Many Faces of Technology
In terms of new technological achievements, it's not that hard to predict the future.
Experts in the design field have readily agreed that automatisation and virtual reality will take centre stage of the design world.
It's crystal clear that hundreds of millions of users are driven by new mobile gadgets and tools.
However, new technology also always brings new faces.
With so many new designers who sprung up, the aged standard required for working up the career ladder will inevitably get younger.
This poses a serious threat to older designers since there are so many young ones with a natural bond with new technologies which makes them able to produce works which would just a few years ago require tons of homework and experience.
Yes, digital technology has made it easier for almost all aspects of graphic design.
However, at the same time, it has equally dulled individual abilities.
So the future is not only about mastering the new technology, but also about using it correctly to produce work which can be truly competitive in terms of both aesthetics and functionality.
This is the only way to unique values which are mandatory today if you want to differentiate yourself from your competitors.
At a Safe Distance from the Guidelines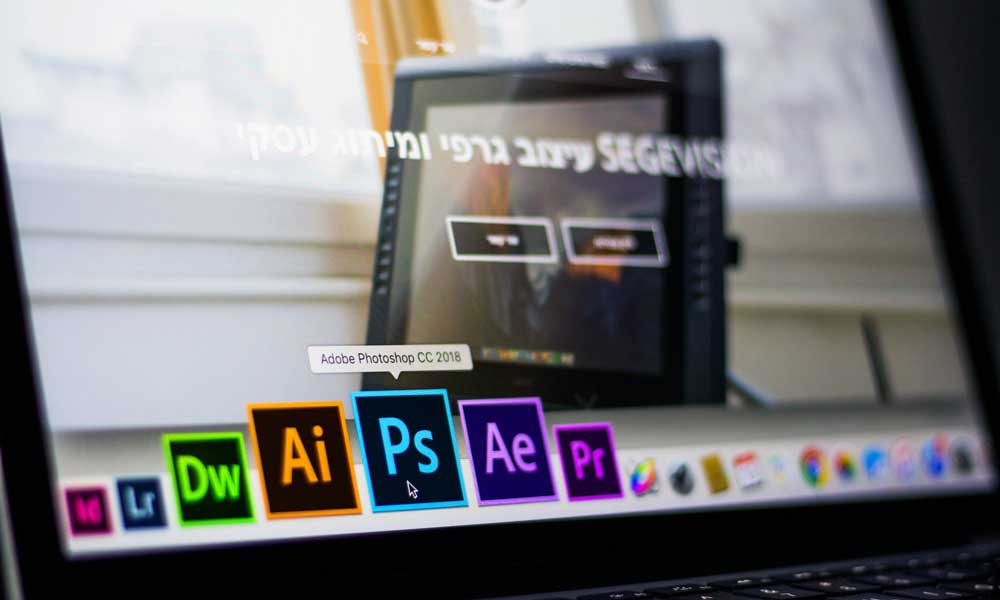 The reason why we're trying to break into any industry lies in the fact that we want to prove ourselves.
However, when it comes to corporations, that's easier said than done.
They already have their guidelines and standards in place, and you can get in much trouble if you don't follow them to the letter.
Although graphic design is all about imagination and creativity, corporations will stick to what works for their business model and therefore, for the majority of their clients.
That doesn't mean they don't encourage designers to think of something new, but they don't want them to think too far outside the box.
This kind of working environment is quite suffocating for creativity, so one of the most influential trends that the future holds is the rise of remote work in the graphic design industry.
Guidelines are not the problem, and they can be quite useful, but only if you're allowed to build upon them.
That's why a safe distance where no one will hover above your head is mandatory and, fortunately, many companies around the globe have accepted remote work as an option.
There's no need to be tied to the desk in this age of portable devices such as laptops, tablets, smartphones, and printers for every occasion and size.
Guidelines will still be there, but enriched with the freedom to put them to best use.
Work on The Run
There's no doubt that mobile responsiveness has been mandatory for quite some time now.
When you look at the fact that smartphone ownership has jumped from 35 per cent to 77 per cent from 2011 to 2018, that's quite natural.
People simply prefer to browse and search on the go since the rhythm of modern life is rapidly increasing.
However, consumers are not the only ones who have less and less time.
Just think on how many occasions you had to access your own work on the run, no matter if it's to jump on team boards to check the progress of some projects or to respond to your clients' questions.
This is why mobile access will become equally vital for graphic designers as it is for consumers, and the design will have to be equally appealing to both parties, too.
Creating Immersive Worlds
No, we're not going to talk about virtual nor augmented reality yet.
This is not about the virtual world, but the real one.
Moreover, we've come to the point where this one has to offer an equally immersive experience for consumers.
This may sound impossible at first glance, but why wouldn't you be able to turn a shopping mall into a visual property by adding signage to the ceiling and floors or wrapping every element inside, fountains included?
People have designed their work surroundings to boost their creativity for a very long time, so why not take a step ahead?
Environmental graphics are a hot and rising trend which brings an immersive experience to various events and brick-and-mortar stores.
It's all about taking design thinking principles and applying them to the space around you.
You need to look at design space as a whole so you can figure out the best use of floor and wall space.
The Challenges of Creativity in the Graphic Design Industry
Creativity is the primary demand for every designer who wants to keep up with tens of thousands of other designers whom all have modern technology in their pockets and on their laps.
However, that technology has also turned creativity into a series of new challenges since the design process no longer involves only different aspects, but also different disciplines.
The evolution of technology has led to the creation of one vast and interwoven world, so designers today need to know how to realise their design in more fields.
Just take a look at animation models – today, they need to be entirely realistic to the last detail, which requires an altogether different approach to design.
Alternatively, take a look at the thing that has already revolutionised design – 3D printing.
The customers are already used to this new printing technology, which enables them to order any size of any product.
Designers who haven't mastered this technology, which will undoubtedly reach its picks in 2020 will have a lot to regret.
Less Demanding Communication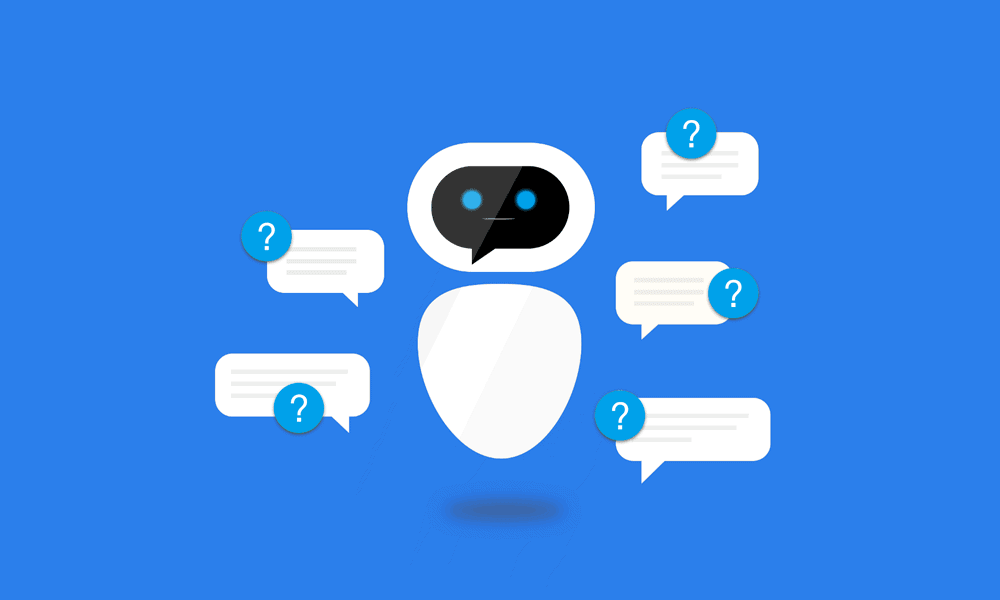 We've already mentioned how there's less and less time for actual work, and one of the main reasons is the constant need for digital communication with clients and customers.
That's why people have been trying to replace a real conversation between two humans for quite some time now, and chatbots aren't exactly a new thing.
However, there's been much development in web design lately, which has lead to a decreased demand for human interaction.
Chatbots are now able to maintain meaningful conversation thanks to the innovative artificial intelligence technology which is based on complex algorithms, using textual and auditory methods.
So the future is not merely about replacing real conversation, but about simulating one convincingly and adequately.
Into Alternate Worlds
We can't argue the fact that one of the most important factors when it comes to shaping the future of the graphic design industry is virtual reality (VR).
This technology that can create a whole virtual world that's not related to our actual surroundings is undoubtedly a gold mine for graphic designers.
On the other hand, augmented reality (AR) is not too far behind – by adding digital objects into the surrounding environment the purpose of this technology is to provide real-time interaction with an enhanced real environment.
Together, these technologies present a portal into alternate worlds which hold a whole new level of engagement.
Of course, these technologies have been appropriately introduced only a few years back and are mainly present in the entertainment and gaming industry.
However, as manufacturers and engineers are adding new diversified features to AR and VR, the borders between worlds are steadily disappearing.
New and upcoming technology is certainly what shapes the future of the graphic design industry, but the response of designers to it is equally important.
There is a challenge of maintaining individuality and freedom, managing time that slips through our fingers, and dealing with a whole new plain of creativity.
Also, while the future will bring alternate worlds, we won't leave the real one behind.
As a matter of fact, one of the leading roles of the graphic design industry will be to make it keep up the pace.
Author Bio: Sofia is a passionate writer from Sydney. She also enjoys decorating houses and engaging in home renovation projects. That is why she loves sharing her experience and advice with other people through her writing. Besides this, she loves technology and gadgets which can help us get through a busy workday.

Facebook: https://www.facebook.com/sofia.lockhart.7
Twitter: https://twitter.com/sofilockhart?lang=en