How To Go Viral Using Crowd Marketing For Brands
​​The best advertising is the kind that looks invisible to the user. Today, we can quickly tell when someone is trying to sell us something. The more intrusive it is, the less likely it is to succeed.
What to do if the usual advertising does not work? How to promote brands, create viral marketing campaigns and attract the right amount of the target audience? 
There is a solution. It's crowd marketing!
Today we want to take a closer look at what crowd marketing is, in which situations it is used and what modern brands need it for? 
What is Crowd Marketing?
Crowd marketing is the attraction of a target audience through comments on various visited platforms: forums, blogs, etc. 
Comments contain positive information about the company, product or service. And this type of marketing can quickly go viral. Remember the stories when users of large forums like Reddit left notes and made it to the top. 
To post such information, choose a site with a suitable target audience. For example, you should advertise your car repair shop on a car forum while baby products on a parent forum. 
Comments and posts on social networks are not posted on behalf of a company representative but ordinary users or customers. 
Therefore, choosing the topic where such comments are posted carefully is essential and does not use direct advertising.
Another essential feature of crowd marketing is that it allows you to get links to your website. And this is very important for promotion in search engines, especially Google.
Backlinks affect positions far more than you can imagine. Although most sites automatically mark them with a nofollow attribute, prohibiting search bots from clicking on them. 
If users come to the site through crowdsourced links, they will be counted in the ranking. In addition, such links are needed for external optimisation and improving the anchor list. 
Many companies prefer to buy crowd backlinks to increase the reach of the target audience and their domain authority. This is one of the essential tools for this type of search engine marketing. 
In addition, a large number of backlinks of this type increases the chance of a few comments going viral. Through this, brands increase their visibility. 
How Does Crowd Marketing Work In Viral Brand Promotion?
It is crucial to understand how crowd marketing works before you start working with it. 
Big brands often make the mistake of using a big budget to buy links and promote on forums. But this doesn't seem right. You need to follow several steps to promote a brand in the right way. 
Step #1: Preparation
In the first stage, the brand, which is trying to increase sales and recognition, looks for suitable sites for promotion. 
It then analyses them, registers accounts and develops a strategy. Already at this stage, the company can find an implementer and entrust all these tasks to him.
Step #2: Crowd marketing
A company representative writes crowd marketing entries, acting as an expert, advisor, or simply a 'person from the internet'. 
Their goal is to attract potential clients. At the same time, the advertising of the product is as discreet and direct as possible. The rest of the users should not feel that something is being imposed or sold to them.
Step #3: Attracting a target audience to the site
If the tools of crowd marketing are used correctly, your audience starts to move to your website actively. 
Moreover, a competent pitch can launch word of mouth, in which other users themselves begin to spread the information.
How Does Crowd Marketing Affect Brand Awareness?
Crowd marketing serves several functions:
Increase brand and product awareness. The more you are talked about and mentioned online, the faster your visibility grows. The main thing is to work on sites with your target audience. It will help to define the marketer.
Increase traffic to the site. Posts, reviews and comments with links can increase attendance at times. But here, much depends on the choice of topic and passion.
Improving behavioural factors. By attracting potential customers, you reduce the bounce rate and generally improve behavioural factors. This is very useful for ranking in Search Engine marketing.
Increasing your search engine rankings. Crowd marketing for SEO is an essential part of attracting organic traffic to a website. It complements perfectly classic SEO promotion and search engine advertising.
Most importantly, only this type of digital marketing promotion can make a brand go viral. After all, people are more likely to repeat what others are doing. 
Any successful forum post will attract attention, and other users will repost your links and mentions of your brand. 
When It Is Not Recommended To Use Crowd Marketing
Crowd marketing is a universal promotional tool. But there are situations where its use would not be rational. For example:
Promotion of offline venues and local organisations. In this case, crowd marketing will not generate a large flow of clients.
Promotion of highly specialised companies and services. Usually, the target audience of such companies gathers in small, closed communities that are inaccessible to ordinary users.
Promotion of irrelevant or uninformative sites. If you have a half-empty site that is also poorly performing, it is better not to start promotion. You will only increase the bounce rate.
We have listed the main situations where crowdsourcing is not the best solution.
What Types Of Messages Can Be Used To Promote Brands Virally?
Comments with an active link
This is a native comment with an integrated link to a website or social networking page. They are usually used on thematic forums and in various discussions. 
The main criterion for such comments is naturalness. They should look as if ordinary users leave them without the purpose of promoting anything. 
Therefore, it is crucial to consider the context of the discussion and the topic of the conversation by adjusting to them.
Mentions without active links
Posts and comments without active links will also help promote brands virally. Their peculiarity is only the absence of a link to the company's website. 
This format has its disadvantages and advantages. Among the first are the fact that the process of going to the site becomes more complicated. 
The potential client will have to search for it manually. But mentions without links do not look advertising, so they arouse more trust.
Reviews on review sites
Most men and women read product reviews before they buy. Therefore, a company needs to build up a positive reputation. 
One way is to post reviews on unique sites. These are excellent platforms for crowd marketing links and can and should be used. 
The reviews have to be natural; otherwise, the moderators will not let them through.
The Best Types Of Websites For Crowd Marketing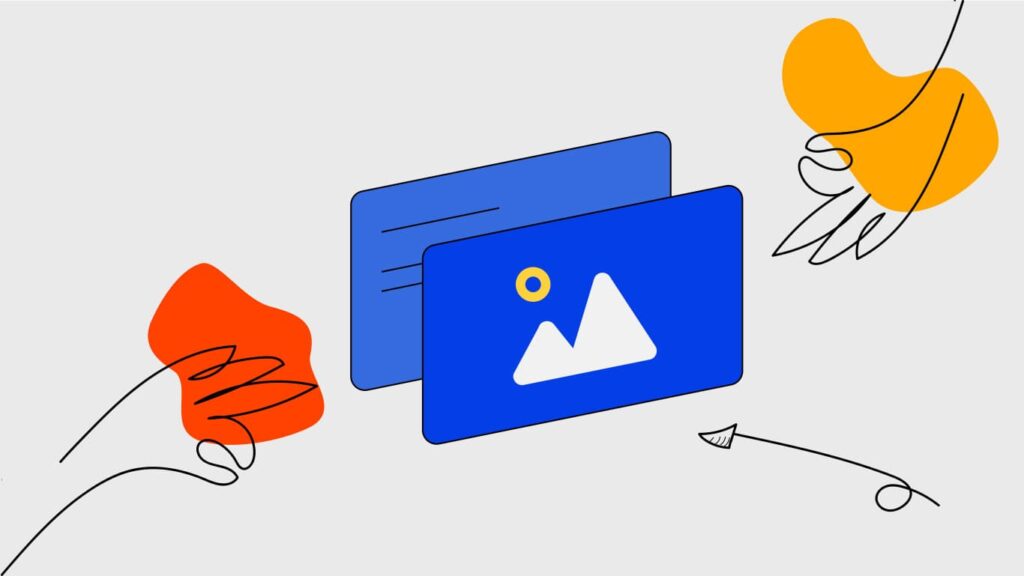 Crowd marketing campaigns can only be effective if you have chosen the right platform for backlinks and promotional comments. 
Pay attention to this even when buying backlinks on particular services. Experts identify several successful types of sites for this type of brand promotion. 
Thematic forums
There are discussions on almost any topic in forums. Starting from forum threads on borscht recipes to car assembly with your own hands. 
Here it is important to proceed carefully. To begin with, you should write a couple of ordinary comments on the subject to stimulate interest and liven up the discussion. 
After that, you can write a comment with a link or other advertising information.
Review and recommendation sites​​
We have already mentioned them above. If you want to increase sales and build a good reputation on the Internet, be sure to increase the number of positive reviews. 
This is especially important if you already have a few negative ones because they need to overlap.
This also includes reviews on Google Maps. If you have an offline location marked on the maps, a high rating and positive reviews don't hurt. 
Any negativity here has to be dealt with properly, e.g. by trying to resolve disputes, by finding a way out if the customer is not satisfied. This is your image on the web and an essential part of your crowd marketing strategy.
Social networks
Social media is a limitless field for crowd marketing. There, you can post promo posts, comment on other people's posts, participate in threaded discussions, and more. 
The difference between crowd marketing and social media marketing promotion, in this case, is that you do not have any rigid framework. If you act carefully and do not advertise head-on, you will find dozens of promotion points and digital marketing influencers.
Q&A sites
These are an absolute godsend for crowd marketing. 
There you can advertise a product, service or brand in as targeted a way as possible. And the whole digital marketing strategy will be as native and natural as possible. 
For example, you can respond to a question and place backlinks to answer questions about your choice of companies, products or brands. 
In this case, the recommendation will appeal to you, even if it is a direct advertisement. It still looks natural, harmonious. 
Considering that users ask all kinds of questions on such sites as they are searching for help, there is as much space for crowd marketing as in social networks.
Information sites
Information sites are not the most effective area for crowd marketing. But it would help if you did not forget them. 
The directories collect a list of links to company websites in specific niches. There are brief descriptions. Of course, in popular niches, there are dozens or hundreds of brands listed. 
But we still advise you to be among them. If you work in a narrow niche, you have to be in the relevant directories.
Blogs
Crowd marketing on blogs comes in two forms: posts and comments. 
The former provides comprehensive information about you and your offer. The latter natively promote products or services. 
Naturally, the prices of crowdsourced links in a full-fledged big post and comment will be different.
These are aggregator sites that contain offers from different companies with products. These are massive platforms through which many modern online shops form their image.
Native Crowd Marketing For Viral Brand Promotion
Do you want to make your brand advertising viral? Use the right media occasions to do so. 
Bland replies to comments and attempts to promote your brand in posts will attract few people. 
Users like visual content, unusual topics, interesting facts, tips, and secrets. Be sure to include these in your digital marketing plan going forwards.
You need to generate content properly and use various news, trending events, and famous people for this purpose. 
For example, many digital marketing campaigns are created on the theme of current world events. 
Is Christmas or Easter weekend coming up? Then it's an excellent time to promote this theme in crowd marketing! 
You can post such posts and comments on forums, blogs, social networks and Q&A sites. 
In other words, practically anywhere where it is possible to communicate with the audience and where you can use clickable links. 
If they don't work on the site, you can spell out the company's name or product instead. 
Don't forget that this process can be 100% automated! 
Resume
To conclude this article, I would like to say that crowd marketing does not tolerate haste, rash steps and superficial attitudes. 
You can't do it quickly and efficiently. You have to choose one thing. Do you need to be quick and generous? 
It is much wiser to focus on quality, which alone will provide the desired results for the link mass.
To maximise the effectiveness of crowd marketing, you need to come up with a well-designed strategy. 
Otherwise, the results may not just be lacking, but they may be harmful to you. If you are not confident in your abilities, the only right thing to do is seek help from professionals.
Author Bio: Thomas Lore is a 25-year old writer. As a creative and diligent freelance blogger, he is always seeking new ways to improve himself.