8 Great College Logo Designs for Inspiration
The major driving force of any successful brand is its logo design. 
It's keen on establishing a long-term visual and mental bond between an organisation and its reflection in society's mind. 
Education has always been in demand. 
However, only a few educational institutions considered using the real power of logos, the ones that do are now identified as the most desirable establishments to enter. 
Choosing a college, we often rely on the first impression. 
It works both ways: future students make judgments depending on the general image and logo, admissions committee – on a short interview and personal statement. 
Neither of the sides will ever get a second chance to make a great first impression. 
To make sure you do, consider finding a professional essay writer at essayservice.com to proofread your admission essay before you submit it.
But a college logo is not only about appealing design. 
It's primarily an interlacing between its history, strategy, and inspiration. The logo helps publicise and promote an institution. 
Below we want to talk about several memorable college logos that inspire and make their students proud.
University of Notre Dame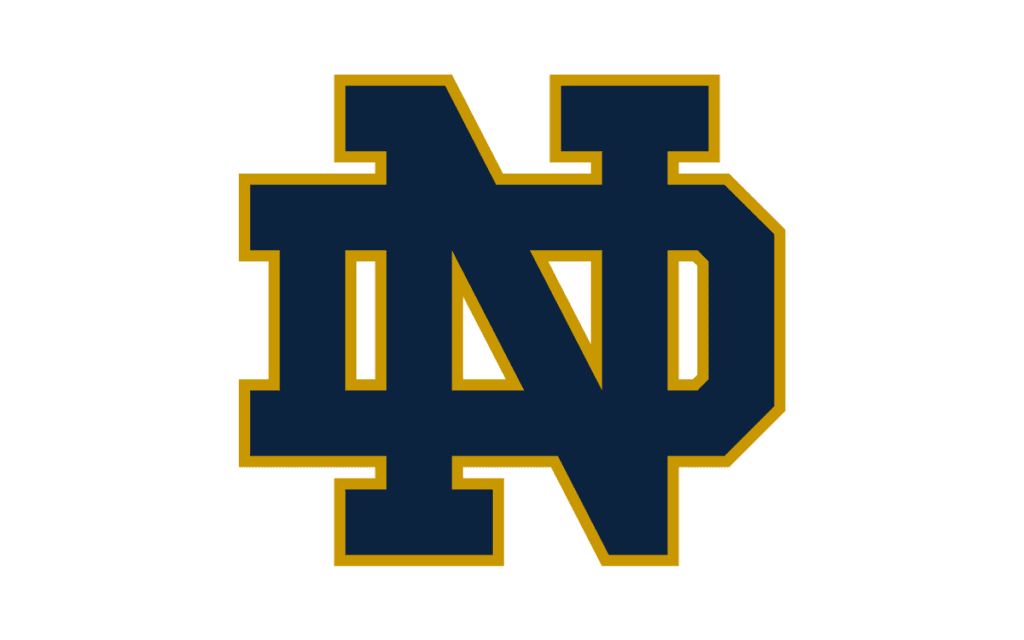 Notre Dame University's primary logo is its most recognisable spirit mark. 
In terms of symbolism, the school's branding states that the logo conveys the idea of recognition, representation, warm welcome, and approachability. 
Yet you won't find any hidden meaning here – just a smart capital letters' design being in use since 1899 initially created for the Athletic Association of the University. 
But does the great college logo history matter if students never want to take off ND-marked jersey anyway?
Missouri Western State University
Apart from many other things, Missouri Western State University is renowned for its iconic golden griffon. 
The University's logo was designed in early 1917. The idea behind it is having a powerful mythical creature guarding the treasury of knowledge. 
But it's not only about mythology, but also about geography – the griffon's wings are spread in the shape of Missouri state, adding a second meaning to the college logo.
Florida International University
Name a better logo mascot than a golden panther moving on you. 
The Golden Panther became an official icon of the Florida International University in 1987 and has remained one of the most remarkable university branding symbols. 
Arrogant and bold, the panther embodies the spirit of competitiveness, pride, and dynamism. What else does the community need to feel strong and united?
Washington State University
One more predator among the university logos. A cougar of the Washington State University bears a strong sense of leadership and invincibility. 
This logo is a perfect representation of a modern recognisable brand with an impressive background. 
The thing is that the WSU trademark appeared in 1936, having a real live cougar mascot named Butch at heart. 
The blend of history and smart design is the key to establishing a recognisable school brand.
Dartmouth College
As a rule, the simpler the logo is, the better. 
But in the case of this college logo, the icon managed to incorporate tradition, history, message, and geographical reference without looking complicated. 
However, the college has recently decided to go for a less detailed logo, yet not entirely deprived of traditional symbols. 
The Lone Pine depicted on both logos was planted the year Dartmouth College was founded.
Yale University
Yale University is an excellent example of a worldwide renowned school that seems not to give much thought and to put much creative effort into its branding logo. 
However, there's a clear message it conveys: the achievements must speak louder than the logo design does. 
Thus, transparent and minimalistic branding works more as a background for University's accomplishments than as its trading mark.
Ohio State University
Contrast fancy lettering is what makes the logo of Ohio State University unique and recognisable. 
A clear example of the power of angles, colours, and fonts. 
Block "O" works as the university units' identifier, and the wordmark creates an integrated form to unite the composition.
University of Central Florida
One more example of a mythical creature successfully incorporated into a university logo. 
Yellow pegasus on the black background not only brings a pop of colour but symbolises the University's vision of limitless possibilities as this creature was said to carry heroes on to great adventures. 
Even not knowing the story, the icon is simple and appealing. At the University of Central Florida, they surely know a thing or two about timeless logo designs.
Bottom Line
The world around us abounds in brands that stick to our memory, owing to thoughtful logo designs. 
They act as lighthouses in the ocean of endless enterprises and institutions. 
Logos often look like a piece of art, but they are strategical weapons that can make even a middle-of-the-road business to stand out. 
Higher education institutions are no less of a business than any other enterprise; thus, smart college logo design is essential when it comes to attracting, inspiring, and making students proud of the icon they see and wear around daily.