8 Tips and Tricks for an Awesome Brand Marketing Presentation
In marketing, the importance of a presentation can't be denied. One of the main goals of marketing is establishing your brand's presence. A Brand Marketing Presentation is the way to confirm that presence in all the platforms available in this modern time.
Marketing presentations extend beyond the ad campaign, to product packaging, and service delivery. As a marketer, in most cases, you will need to present your brand to an audience and create that brand awareness to generate leads that will eventually lead to sales. 
However, it takes more than just being comfortable and confident in talking in front of a crowd; you will need to have an impressive presentation, to begin with, of course with the help of different software such as PowerPoint. 
The ability to make an effective and informative marketing presentation is a skill that is hard to learn, especially in today's competitive and modern digital marketing. Several tips will help you make that excellent brand marketing presentation.
1 – Bring your audience on an emotional rollercoaster ride.
Let's face it… most major presentations that are business-related that we have come across are pretty dull. As a presenter, you must create a unique, special, but still, informative presentation that people are going to have to talk about for many weeks!
It's hard to make a mind-blowing story, especially on topics that are not that interesting, to begin with. But that does not mean that it's impossible at all. The solution: bring your audience on one hella emotional rollercoaster ride. 
It is a proven fact that people engage more in ads that tend to produce feelings from the viewers as well as evoke their emotions. The same goes with marketing presentations – it needs to have something that will surely catch the audience on an emotional level.
The question is – how are you going to achieve this? First, paint a picture of the pain points that the audience is experiencing. Then the fun part, be the hero that saves them by showing them the solution to their problems. 
You can present a few negative, downbeat, disaster-style slides. Then, once they are bummed out enough, swoop in with some good news. One example of this is Oli Garnder, who is famous for his mind-blowing CRO presentations. The above images are a series of slides from his 2014 Hero Conference; I Don't Give a Sh!t About Conversion Rates. 
Map out the concept of your slides first, strategise each of the slides and identify the high points that will emotionally affect your audience and the lowest sections. 
Your presentation is part of content marketing that needs proper strategising. If this is not implemented correctly, the rollercoaster ride that you want to achieve can immediately become a highway crash scene.
2 – Achieve creative slides
Sale
One that makes for awesome marketing presentation programs is the creativity that was put into each slide. You can set your own flair to it by incorporating PowerPoint's effects, transitions, images, and more. But keep this in mind: less is more! There is no need for you to go crazy about the design. 
The goal here is to have a fun and creative presentation that will capture the audience's attention but is simple enough to not confuse them about where to look. 
PowerPoint templates are also an excellent way to ensure that all your slides are unified with a single colour scheme, font style, and more.
3 – The more slides, the better the presentation
Most people's attention spans are short, to begin with. And especially in conferences and meetings, they are even worse! Imagine this: when it is now your time to present, chances are, your audience has seen quite a number of presentations already and is looking forward to the buffet waiting for them in the next room.
The best and most effective way to fight their diminishing attention span is to have the slides going and moving. Instead of speaking for how many minutes in one slide, use multiple slides to help you illustrate your point as you speak. Larry Kim, from Wordstream, uses this technique in his presentations. He can cover over 200 slides in under 30 minutes!
4 – Let your audience get to know you.
Your audience tends to engage more with your presentation if they feel like they know you – on a personal level. But doing this without looking like a narcissist can be hard. Once you go over five slides of your "get to know me" information, I guarantee you; you will get a few eye rolls and lip-pouting here and there.
Do not make lengthy introductions – instead, be precise and concise. Try incorporating personal experiences into your stories instead. Make sure that individual experiences will be relatable not just to the subject at large but also to the listeners.
5 – Only use high-resolution photos/images.
Having to look at pixelated and blurry images on your phone or desktop is pretty annoying, right? Show these images up on a screen that is more than 10x bigger, and the photos won't make sense. 
Images are one way of getting your point across in a presentation. People tend to retain images more than texts. Once you find the right image for each of your ideas, it's like hitting your audience in the gut.
That's why it is so vital to insert visually stimulating and high-resolution images in your presentations. Take your time in scouting for these types of images. 
Luckily, tons of sites offer just that, Unsplash and Gratisography, to name a few, offer unique, copyright-free, and high-quality photos that serve as amazing backgrounds for your PowerPoint presentations. 
You can use such images in your content marketing too! It's like hitting two birds with one stone.
For example, if you want to see a picture of the Eiffel Tower but is not clear enough for the audience to see, they can't possibly picture what they are presented with. You will leave with a confused audience rather than an informed one.
Sale
In marketing, data is more critical than simple generalisations. For a brand to reach an informed decision, they look at data based on conducted stats such as polls, surveys, feasibility studies and more. For example, established brands that would want to innovate products don't just do it for the sake of creating variety. 
First, they would look at if it is feasible, they would look at the trend, and so on. That is how they can come up with an informed decision – having to spend the company's resources for innovation but not waste it.
Your audience will want to know what you have come up with that will significantly help them in their respective fields based on the data you have collected. Instead of chiming in your own experience, share a graph or diagrams that would depict your point. Having data to back up your statements makes them far more realistic and credible.
7 – Be funny, but don't force it.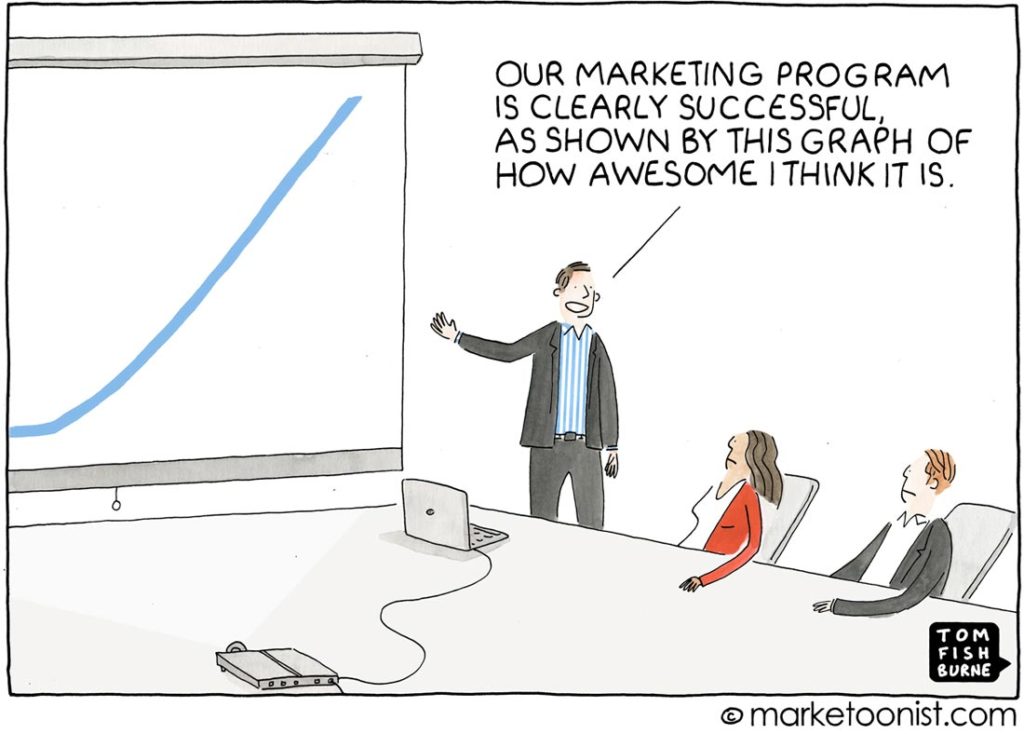 The key to making your audience interact with your presentation is by making it ten times funnier. Throw in jokes that would stir people's sense of humour. Aside from throwing jokes here and there, including funny memes on your deck. Ditch your nerdy humour, and only include the memes that you actually think are funny. 
Another way is by using gifs. Using this type of image format is the best method when you want to give your audience an easy but good laugh. But as long as you don't use gifs on slides when you are presenting something like a graph, diagram, or relevant data. 
Its repetitive motion will catch the audience's attention and will distract them from what is more important. Instead, use gifs on slides right after these points to repeat it.
Choose a gif that will greatly demonstrate the emotion your information should pull out from your viewers. Your gif should tell your audience how they should respond. When sharing the good news to the audience, you can follow it with giddy gifs of famous celebrities, for example, jumping up and down in excitement. 
If you are looking for great and funny gifs, Giphy has a massive library of gifs at your disposal. With great search functionality, you will surely find the right gif you are looking for.
8 – Have someone proofread your presentation
Even when you are very confident with your presentation, get someone to proofread it for you. Nothing is more embarrassing and humiliating than standing next to your presentation, full of grammatical errors. Yikes! 
It seems very unprofessional and will haunt you. This might just be the reason why won't you be going up on the stage ever again.
Let's say you are very fluent in the English language and have a good command on it, you will be surprised to see one or two wrong spellings, and grammatical errors as well. 
People who proofread may have a cent or two on your presentation, and frequently these are ways to improve it. So, listen to the feedback. 
Furthermore, having someone proofread it for you is the way to putting those jokes you inserted in the slides to practice.
Put these Marketing Presentation tips to good use.
Marketing is about making brand awareness that would generate leads and eventually create a sale. Good thing, there are a lot of tools available to help marketers with that – and most of them are free. 
It is just now a question of how are marketers going to utilise it. And one way is for creating impressive and awesome marketing presentations. And mind you, these impressive presentations always seal the deal. 
That's why many people put extra hard work into making one. Follow the tips from above, and you will surely have an excellent presentation in no time!
Did you find this article helpful? Let us know your comments and thoughts in the box below!
Last update on 2023-05-06 / Affiliate links / Images from Amazon Product Advertising API