15+ Best Mobile App Design Tools
The last decade has seen a sharp increase in mobile users worldwide. In 2021, the number of mobile users worldwide stood at 7.1 billion, with forecasts suggesting this will rise to 7.33 billion by 2023. Developers must put their best foot forward to stand out from the crowd in the highly competitive app market.
Fortunately, many tools are available to help you create mobile apps without going through the painful and complicated process of learning how to code yourself. Others like ProofHub help you in collaboration and project management.
In this article, we'll introduce you to the 16 best tools to help you design your mobile app from start to finish.
Lets us get started:
What is an App Design Tool?
An app design tool is the software used to create an app's user interface. These programs allow designers to combine images, text, and other elements to create an app's complete user interface. They typically contain all of the necessary tools required to develop a functional app without needing any additional third-party software.
There are two types of application design tools: code-free and code-based. Code-free designs are considered drag and drop, while code-based design requires some coding experience or knowledge of programming languages such as HTML or JavaScript.
Code-free apps tend to be easier for beginners because there is no need to use complicated programming languages like HTML or JavaScript. However, this type of tool does not offer much control over the look and feel of the final product. It can also make it difficult to do more advanced animations or special effects with these apps.
Code-based apps are great for anyone with previous experience with mobile app development who wants more control over their project's features. The downside is that these applications require computer literacy, which may be difficult for beginners who lack computer programming skills.
What Platforms can I Design With Mobile App Design Tool?
Mobile app designs can help you design multiple platforms. For example, you want an app available in both stores; Google Play Store and Apple App Store.
In such cases, you have to consider various nuances when designing an app for different operating systems and multiple platforms. That is because there are differences between both operating systems, Android and iOS.
You also have to know that the market share for these operating systems is different. For example, Android dominates globally, while iOS dominates the US market. So, your target user base will dictate the platform you will design.
Nonetheless, there are many things to consider when designing a mobile app, including the structure of your website, colour schemes, and app features that you want to include or exclude.
If you have been thinking about developing a mobile app but don't know where to start, this post can help get you on the right track by providing you with mobile app design tools that will make your life easier.
iOS App Design
As a beginner, designing an iOS app is easy. The platform is reliable, but there are things you must remember. Apple has made it easy for designers to debug flows in their app design. When you experience usability problems, fixing and deploying an update will be easy and fast.
Also, remember that Apple users will always need a sleek design. They need a design that is modern and intuitive. The app should also be compatible with the whole Apple ecosystem. And that includes apps for Macs, Apple Watches, iPads, and more.
Android App Design
An android OS is not a closed ecosystem such as Apple. It gives you more flexibility when building an app.
If you are a beginner, Google provides an extensive knowledge base. And when you compare it with Apple, you find Android less expensive because you can easily design and publish.
In addition, you have to think about Android app design beyond smartphones. Your apps should integrate with VR tools, wearables, Android auto, etc. Another thing to consider is the many platforms and devices before designing an android app.
Best Mobile App Design Tools
1 – Sketch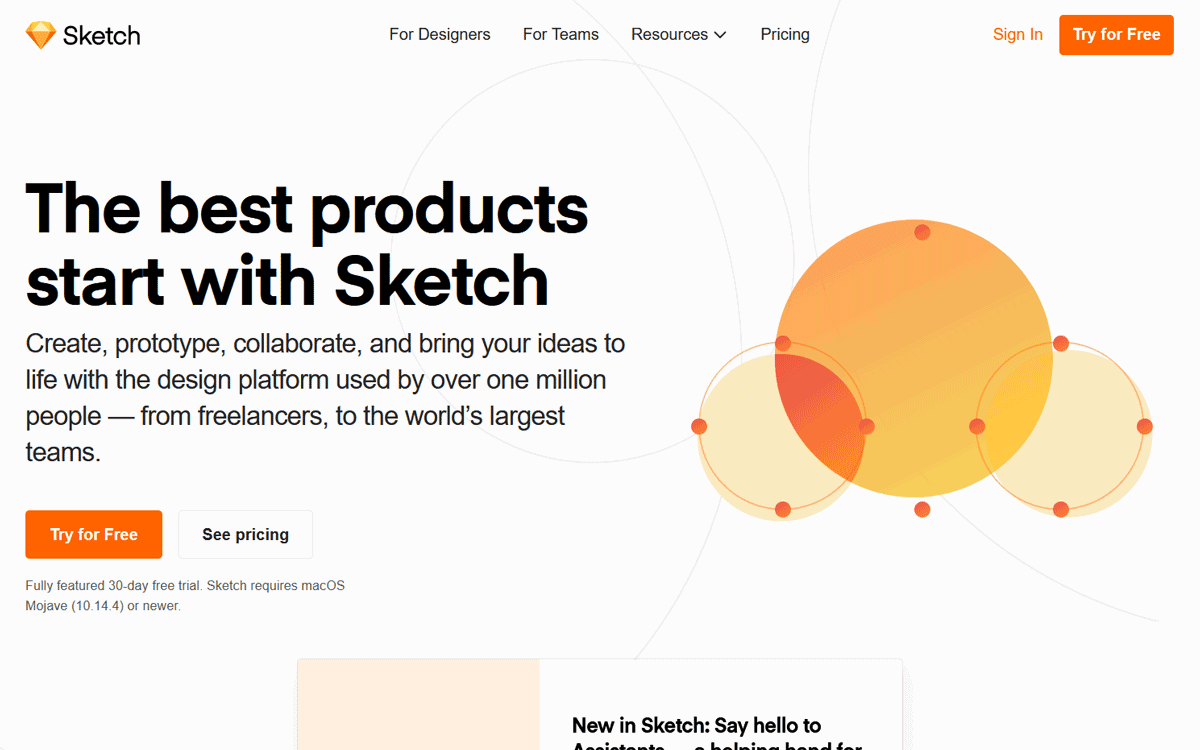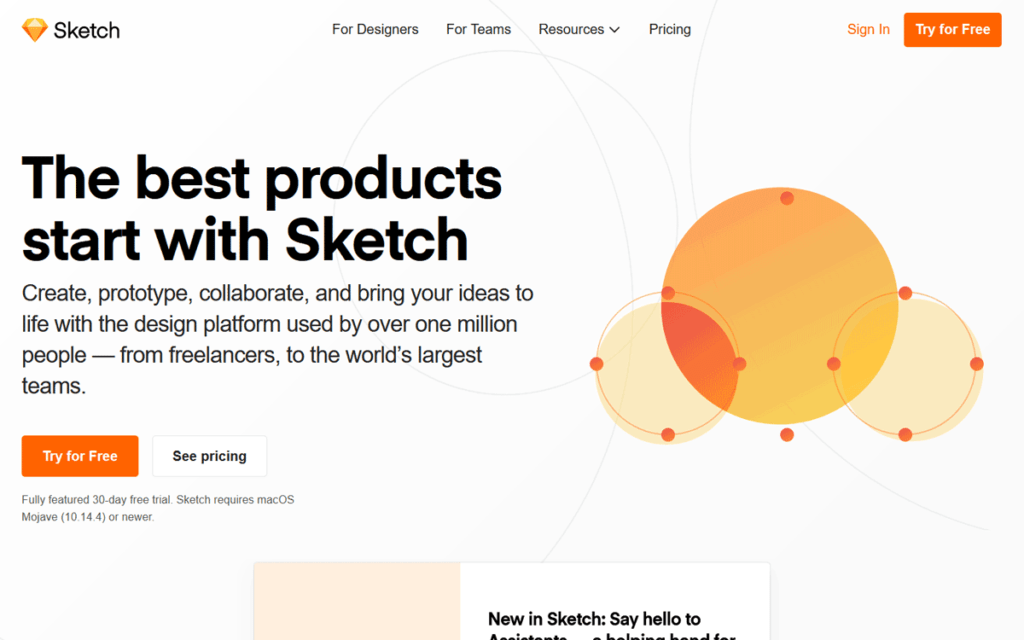 We all know how much pain it can be to make something look good on a mobile device. Sketch is a great mobile app design tool that will make your life easier, and since it's user-friendly, there's no harm in giving it a try.
It has an excellent interface that makes things simple to use, and they have templates for different phone types. You can also share your designs with others easily by saving them to the cloud or exporting them as PNGs.
It is a lightweight tool and a favourite for most web designers.
2 – OmniGraffle
Suppose you need a diagram design tool; look no further. OmniGraffle is the perfect tool with features and freedom over strategy maps, prototype screen flows, wireframes, and many diagrams.
This tool will easily visualise how your app flows, and you can use it in planning for your app development hassle-free.
3 – Marvel
Marvel is another excellent mobile design app tool. The added advantage of Marvel is that it is recommended for prototyping, designing, and team collaboration. The software has a range of templates you can use to jumpstart your app design process.
You can use it to synchronise the designs from other mobile app designs such as Illustrator, Photoshop, and Sketch. Consequently, you can use the tool to add your designs and make the app alive with animation features.
4 – InVision
The other mobile design app tool worth checking is InVision. InVision helps design and prototype mobile apps. It enables cross-platform prototyping and is a great way to collaborate with remote team members.
It has a robust selection of UI elements, animations, gestures, and transitions to create the perfect interface. It also has a simple drag-and-drop editor that allows users to easily create prototypes without coding knowledge.
InVision includes an app preview mode that allows you to view your design on multiple devices to represent how it would look in reality.
5 – Adobe XD
Designing your app is a great way to ensure that it meets your needs and doesn't get bogged down in detailed coding. With Adobe XD, you can quickly design prototypes of apps for iOS, Android, and Windows devices with just a few clicks.
Similar to Sketch, this mobile app design tool allows you to create prototypes with its helpful features and templates. You can make clickable wireframes that you'll be able to export as PNGs or PDFs so you'll be able to share with others more quickly than other tools.
It's intuitive and allows you to easily edit text, create interactive buttons, change colours on the fly, export assets for prototyping on other apps like InVision Studio, and even translate files into many languages.
6 – Flinto
While designing for the small screen can seem a little daunting, Flinto is a mobile design app tool that can help you overcome those design challenges. It allows you to create detailed prototypes of mobile interfaces, demonstrating your idea to anyone.
Flinto's collaboration features allow team members to work on the same project in real time. With all these features and more, you will have a prototype ready.
Additionally, the tool is super fast and mirrors Android and iPhone transition animations. It also supports prototype previewing.
7 – Mockplus
Another tremendous mobile prototyping tool you can use is Mockplus. It is used by over 600,000 developers, designers, and project managers worldwide.
The tool contains over 3,000 icons and 200 components. When creating your project, you will drag the components into the canvas and prototype your app ideas. Additionally, the tools allow you to preview prototypes instantly on native devices for fast testing through generated QR codes.
8 – Proto.io
When starting a mobile app design project, this is the right tool that will not disappoint. It contains many designs and prototype templates to make your work easier. The software is user-friendly and requires no coding to complete a project.
Outstandingly, it allows mobile app designers to seamlessly import their UI components from other tools, such as Photoshop or Sketch.
In addition, Proto.io lets designers link webpages with gestures to create highly interactive prototypes that mimic what they will be like on mobile devices. Users can also test prototypes on devices without installing any software.
9 – Zeplin
Another tool on this list that is perfect for those who want to start designing or prototyping their mobile apps is Zeplin. It is a collaborative tool and is highly recommended by mobile app designers and developers.
The remarkable thing about Zeplin is that it goes beyond design and workflow. Therefore, you can use it to create a masterpiece. The tool allows users to upload visual designs and wireframes to add to their projects from Sketch and Photoshop.
10 – Axure RP
If you are a professional mobile app designer, Axure RP is the perfect tool. The software gives the users all functionalities to design an app from the start to the end. And it prioritises user experience.
Besides prototyping, the tool allows you to design flowcharts, mockups, wireframes, user journeys, idea boards, personas, diagramming, graphical documentation, UI design, and more.
11 – UXPin
UXPin is a UI/UX design tool that embraces future technologies. Using the Agile way, you can use this mobile app design to create powerful UX and move the process quickly from design to development.
It has an advantage because of the drag-and-drop feature to help create high-end fidelity prototypes and wireframes. Additionally, you can do your design in Sketch or Photoshop or from the program and later import it to UXPin.
Since UXPin has numerous built-in elements, there are no restrictions on which to use. So, you have the best app to experiment with over 1000 elements for mobile, desktop, and web products.
12 – 3Ds Max
3Ds Max is an innovative design tool that provides 3D animations and gives you a 3D quality model. Using this tool gives you a chance to experience a range of functionalities.
Additionally, it is a UX/UX design tool designated for modern mobile app designers. Besides, you can work with the tool on game design visualisation.
13 – FramerJS
If you need an interactive and flexible mobile app design tool that will allow you to code, the best tool is FramerJS. However, for a visual designer, the visual editor is enough. You can auto-generate corresponding code and reuse it when you want to meddle with the code.
14 – Iconjar
You can make organising icons much better with this mobile design tool, Iconjar. Once you upload your icons, you can store them in one place. When designing your mobile app, it will be easy to search and drag and drop the icons you want.
15 – Fluid UI
The other mobile app design solution for all you need is Fluid UI. It helps you in your design project, collaboration, and communication with team members.
The powerful collaboration features allow users to design and edit their projects in real-time with team members.
Freelancers will quickly mock up ideas while still on a call with clients and get the requirements quickly. The platform will also allow you to create a prototype, showcase your designs and get feedback quickly within the platform. And for efficient use, the tool has a desktop option you can download.
16 – JustInMind
The JustInMind platform has one of the most innovative features for prototyping mobile apps. It's not just a static screenshot but an interactive prototype where you can swipe and tap to navigate the app.
When you're done, JustInMind lets you share it with your colleagues via a link or send it as a PDF to get feedback. And if they have any suggestions or changes, JustInMind allows commenting so that you can keep track of all discussions.
The best thing about this tool is that it allows users to add videos, HTML, docs, online widgets, online/offline, and interactive maps from the widget library.
Tips for Choosing the Right Mobile App Design Tool
Having the right software to help with your mobile app design can make all the difference in the quality of your app, as well as how quickly you're able to get it up to running.
With so many different programs available today, it is a hassle to pick the right tool. To help you, we've put together a list of some of the best tips for choosing the right app design software below:
Responsiveness
Responsive design is a way to design your app to display correctly on any device. All the apps you create using a specific platform should be highly responsive. In other words, when users scroll, click a button or navigate, the app should give an immediate response.
Suppose your app delays or experiences lagging; the design isn't responsive as required. Those using the app will lose interest. So, your mobile app design tool should help you create a responsive design.
Call-to-Action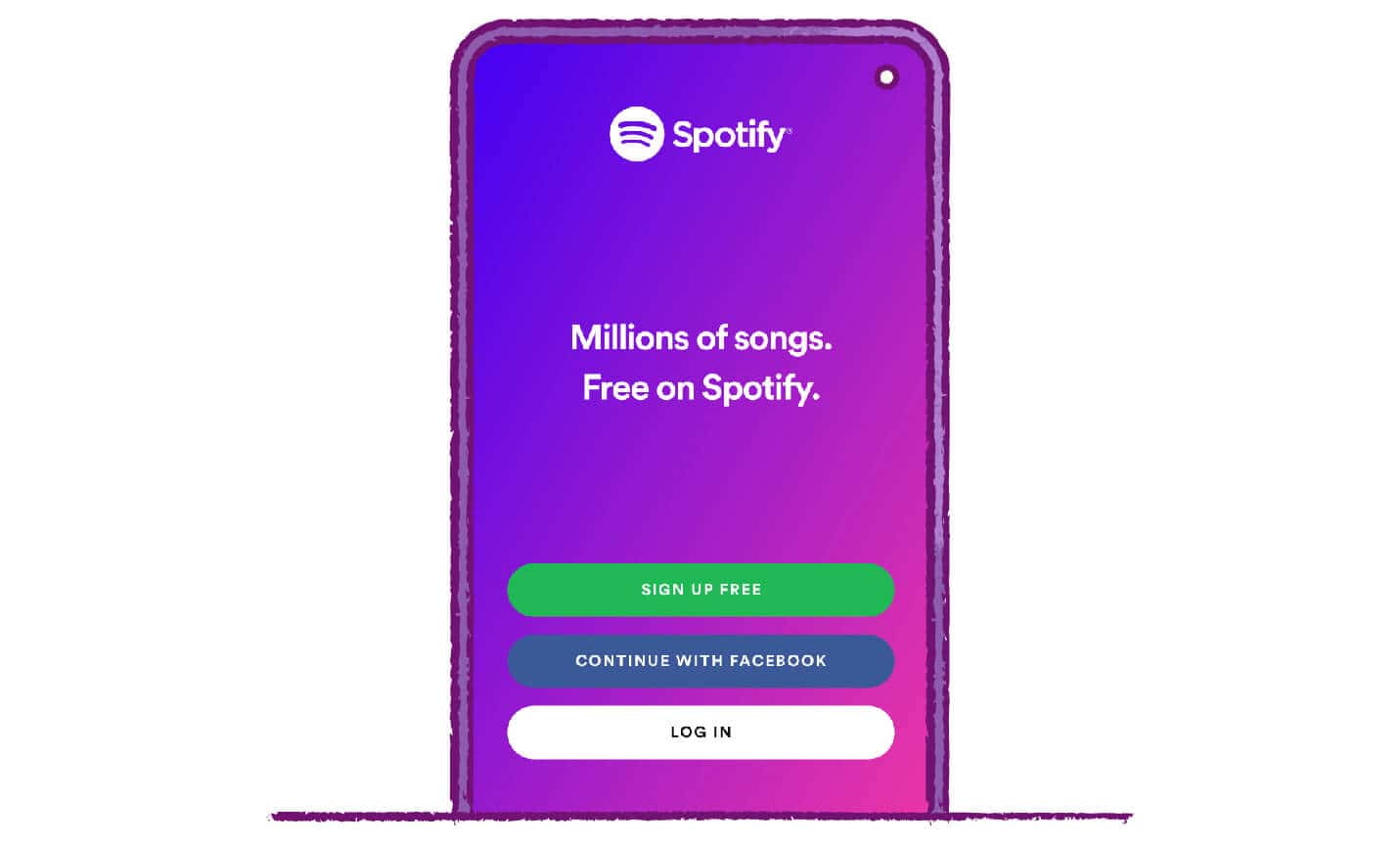 The best way to get started with app design is to identify your goals. Are you looking to build a professional app or want something simple? You might also want to decide on what platform you're designing for; iOS and Android are the two most popular, but other choices like Windows Phone exist.
Once you've narrowed your options, it's time to evaluate whether the mobile app design tool offers CTA. All the CTAs you want to use should be easy to locate. However, consider mobile app UI and readability before adding CTAs.
Suppose you want to add a blue CTA button on a purple background. The results could be difficult to see and appear muddled. Another situation is where the CTAs are of similar colour, font, and size to the screen's text. It will be hard for users to distinguish their differences.
Display and Screen Orientation
It's essential to have a mobile app that can be accessed and used on different devices. Many app design software is compatible with different devices, including iOS and Android.
Knowing the device operating system, you are designing is vital before choosing which software to use if you are interested in designing an app for your company or startup. It would be best to consider how your customers will access their information on their devices, affecting which screen orientation you choose (portrait or landscape).
The app you choose should be compatible with different devices and screen sizes. So beyond the phones, also check how your app will look or behave on Tablets and iPads.
Eliminate Distractions
Lastly, it would help if you had a mobile design app tool that has no distractions. If it has distractions, it becomes hard to see CTAs and interferes with user experience.
Avoid unnecessary design elements that will not improve your app, benefit users or relate to its functions. Suppose you add a live waterfall background. It makes the app look cool but becomes a distraction you don't need for your app to function effectively.
Benefits of Having Mobile App Design Software
Mobile technology has permeated nearly every aspect of our daily lives, from communication to business to entertainment. So, many people and companies need mobile apps for their specific needs.
Designing mobile apps requires having the right mobile app design software. Here are some of the benefits of having such an app:
Deliver Great User Experience
Delivering a great user experience is an important aspect to have when developing a mobile app. To create that great experience, developers need to have the right tools at their disposal. That's where having mobile app design software can be so valuable.
Mobile app design software helps your developers get more done in less time and allows them to create more intricate designs easily. In addition, it will enable you to work closely with your designers, who can make changes quickly on the fly and share those changes with you in real time.
Finally, having access to a library of icons and other resources will speed up development, even more, saving you time and money.
Great User Flexibility
Building a mobile app is a complex process, even for experts. The need to create and design the app is complex exponentially. To successfully build a mobile app, a mobile app designer must be skilled in design and coding.
As your business grows, so does your need for design and development skills, which can be challenging to find without an extensive budget. User-friendly mobile app design software allows you to create mobile apps from your desktop or laptop easily.
You don't have to worry about any complicated coding since all you have to do is drag and drop elements onto the screen with your mouse or touchscreen device. Once you've designed the app's look, feel, navigation and content, testing is the next step.
Integrating with Other Apps
One of the best things about mobile app design software is its easy integration with other apps. This makes developing and designing a custom app for your business easy. With these tools, you can create a fully customised user experience tailored to your specific needs so that you can connect with clients in more personal ways.
In addition, these tools allow you to use features like notifications, which are great for reminding clients about upcoming events or new products they might be interested in purchasing.
No coding Knowledge is Required.
Mobile app design software is a great way to create an app without knowing how to code. These programs do all the heavy lifting for you and allow you to focus on the design and features.
They are also great because they can be updated as your needs change. An added advantage of this type of software is that it's easy to use, even if you have no coding experience. Plus, instructions and videos will be available online if you're unsure how a tool operates.
Useful Features
Design software also comes with other useful features. Some standard and essential features include designing prototyping & wireframing, drag & drop editing, real-time collaboration, visual modelling, and testing.
Nevertheless, some of these features may be too much — particularly when you need simple software with basic features. It depends on your purpose for the software before picking one.
Conclusion
The new year is quickly approaching, which means it's time for everyone to set their resolutions. These days, one of the most popular resolutions is to learn a new skill or hobby. Many people have taken up coding to become more valuable employees and more skilled professionals.
Others are learning how to be designers so they can create their mobile apps. Whatever your resolution may be, there are plenty of tools out there that will help you reach your goals.
Whether you want to use them for work or school, the mobile app design tools will make your life easier.