Top 14 Productivity Tools and Tips for Digital Designers
How do you stay on track when you're in the middle of a project, juggling many projects and trying to stay organised?
In a world where design tools and apps are popping up everywhere, it's easy to get lost in the sea of products. Not only does this make finding the one you need a time-consuming endeavour, but it can also lead you to believe that all these tools are required to create great design. But it's simply not true.
There are many ways to approach your design work, some of which might even surprise you. Whether you're starting from scratch or looking to upgrade your design toolbox, you'll find plenty of tips to help you get the most out of your workflow, no matter which route you choose. From choosing a new design tool to improving your design skills to saving money, we've rounded up our top productivity tools and techniques for digital designers below.
These time-saving tools will make your life as a digital designer much more manageable!
Top 14 Productivity Tools
Google Workspace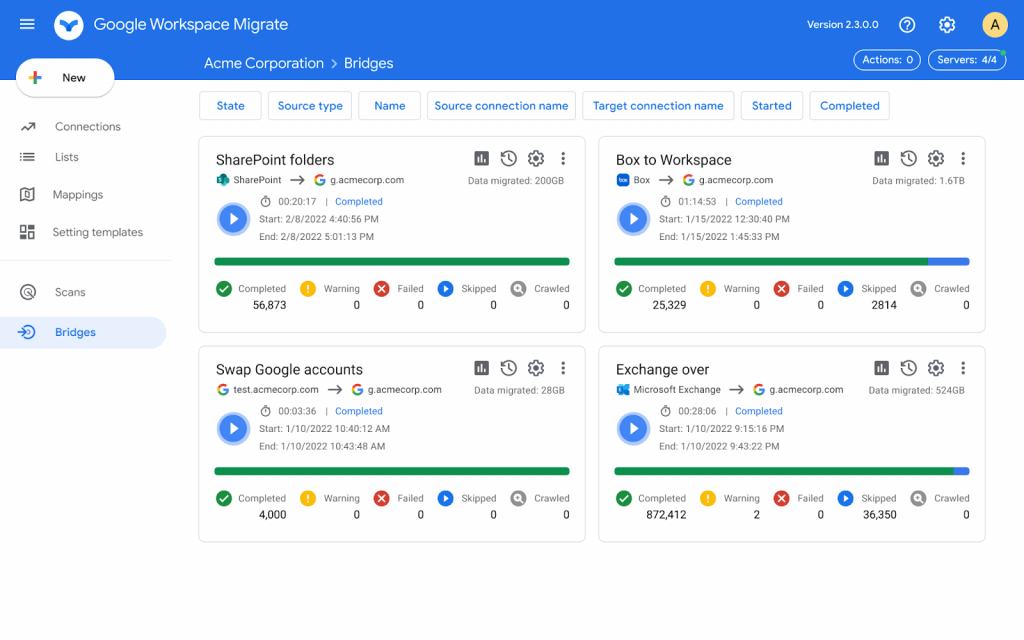 Whether you need to do some work, send emails, or get your ideas out, Google Workspace is a great place to do it. The interface is simple and easy to navigate, so you won't have to worry about getting lost. Plus, it's integrated into all other Google apps, which means you can switch between services seamlessly.
You can use all of the services inside Google Workspace and switch between them effortlessly. This means you won't have to leave a document open in Docs to save a note in Gmail. Plus, you can get work done without worrying about getting distracted by notifications. It's the perfect way to stay focused on what matters.
Trello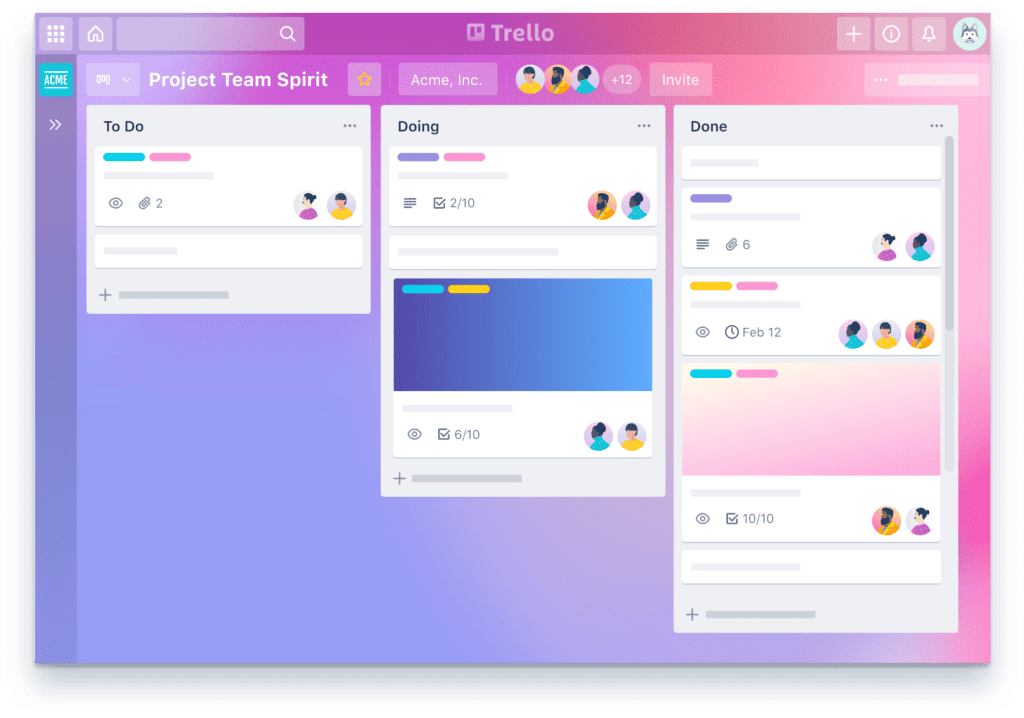 Today's business teams are struggling with the ever-increasing influx of work and the chaos it creates. Projects, tasks, and day-to-do lists get lost, transparency is trumped, and people lose productivity in the shuffle.
Even though teams need to manage this constant overflow, they also need to build projects, track progress, and achieve important business goals. A clearer view of the entire process is needed to maintain control, progress, and achieve goals.
Trello is a great project management tool because it allows you to keep all the information and details of your projects in one place. You can also assign people to different tasks, set due dates and receive notifications when a task is completed or not.
You can also use the boards in the software for brainstorming as they can be created quickly and edited easily. The software is also beneficial because it helps us organise the tasks we have to do.
Todoist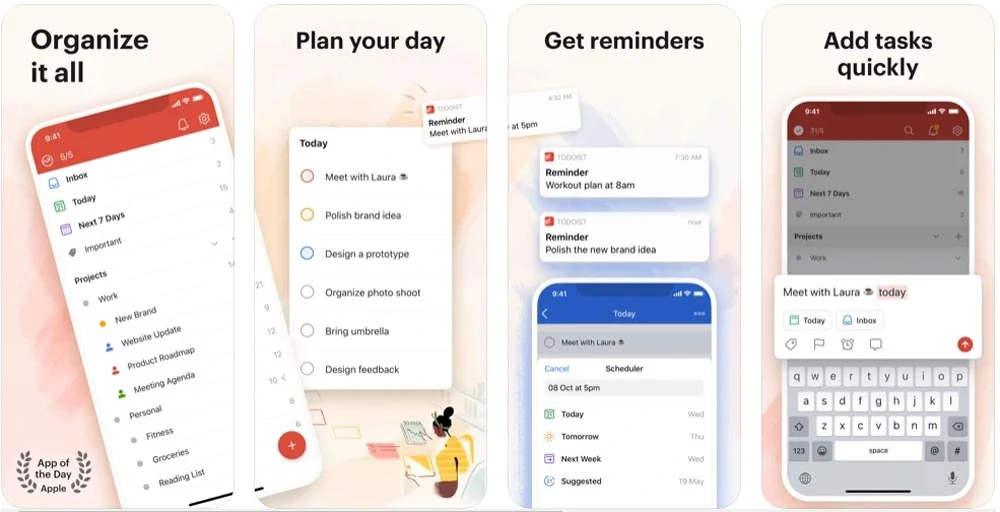 It's not surprising that the world's best-in-class to-do list app is its #1 productivity app. Organise your work and life by putting tasks into Todoist, regardless of location or device. This app is trusted by hundreds of thousands of users worldwide, who have organised two billion tasks so far. You can trust Todoist to help you stay organised and get things done.
Todoist is an excellent task management app. It helps you organise your projects and tasks into tasks and sub-tasks. You never forget what you need to do with the reminders you get. It also automatically adds new items to your calendar, which is super helpful.
I like the way this app works. You can customise it to fit your workflow and needs. If you want to check it out, click here for a link to download it.
Slack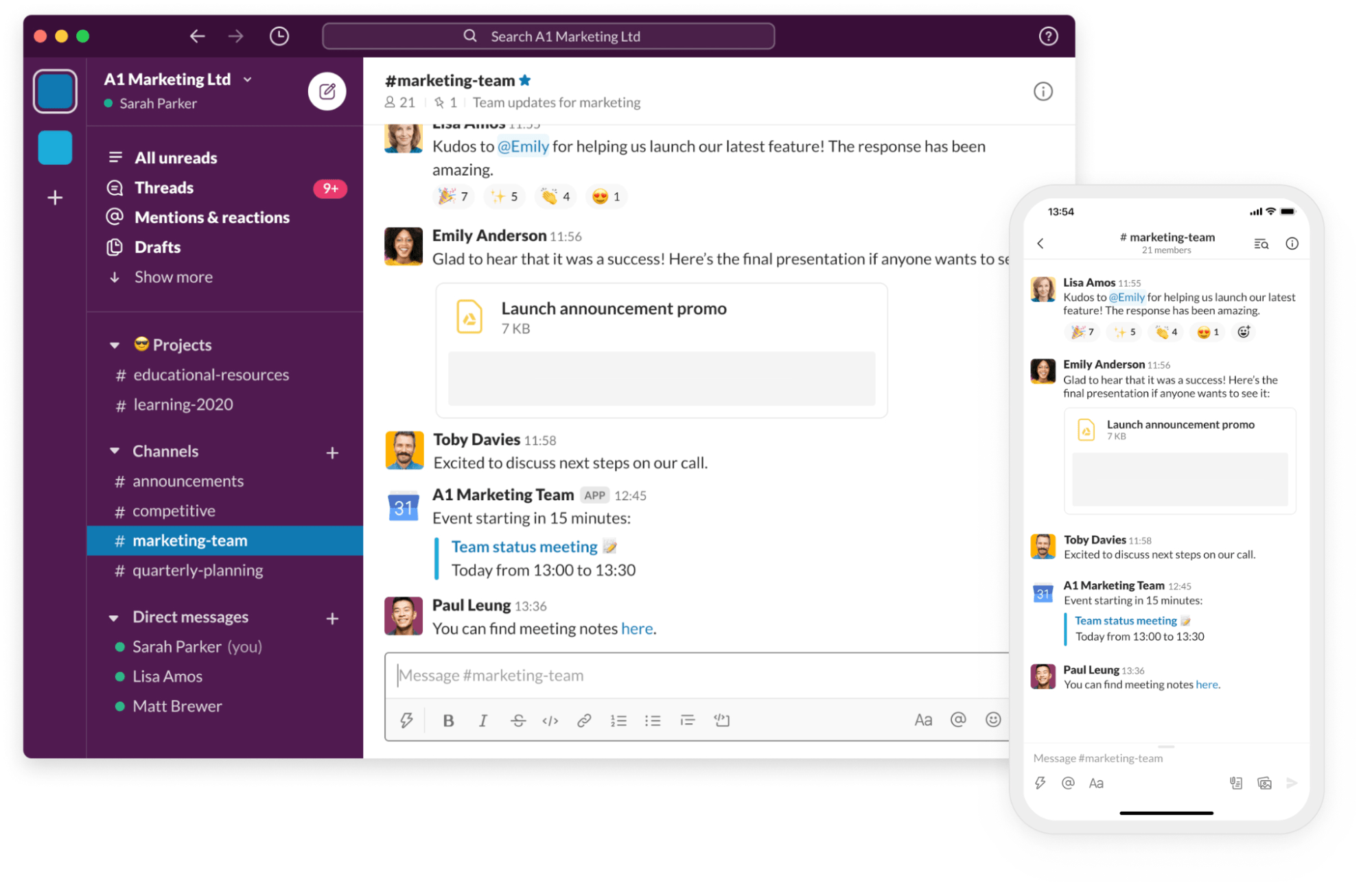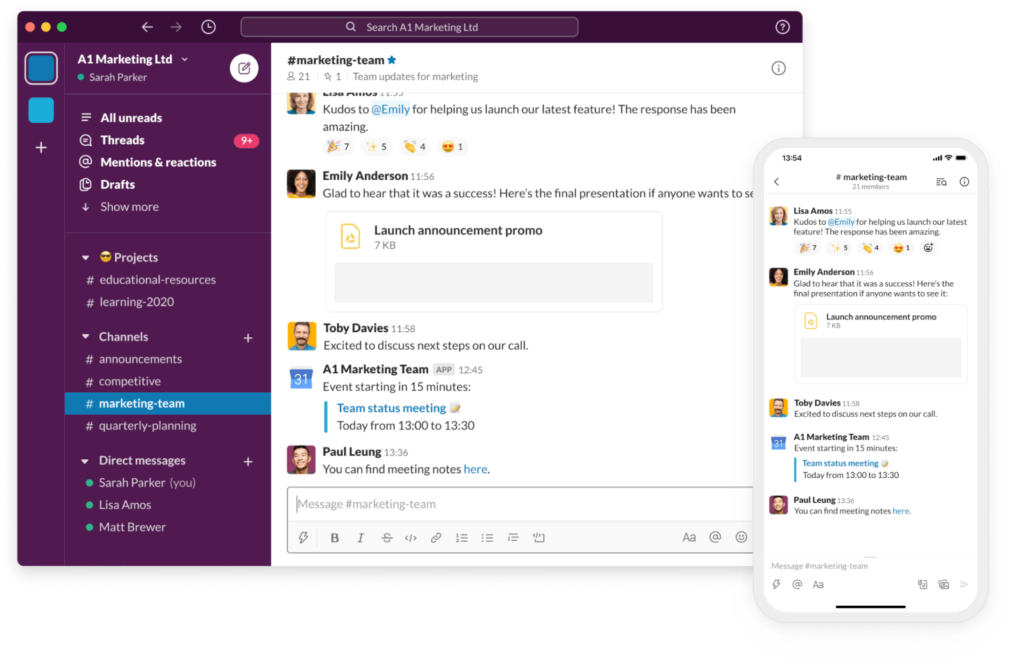 Slack is a chat app that makes your work, personal, and social life more manageable. It lets you chat with coworkers and customers, share docs, and add bots and apps to your workspace.
Slack is free for small teams. But if you want to scale Slack beyond ten users, it's $6 per user per month. If you need to scale beyond 100, you'll pay $12 per user per month.
Slack has never been a complicated piece of software, but there are several things you may not know about it. One of the best features of this app is its easy-to-use interface. If you have a large group of friends constantly trying to contact you, the feature to manage notifications may help you keep track of who's calling whom and when. Another great thing about this app is the ability to share files with anyone worldwide—almost every file format is supported.
Microsoft Teams
Microsoft Teams is an integrated team communication tool in Office 365. It combines people, conversations, and content with the tools teams need to collaborate effectively.
Microsoft Teams offers tools that make it easy to create and share information and connect with others. This enables you to meet new people, work together on a project, and collaborate.
The most significant benefit of this program is that we can easily organise recurring events. Apart from the online meetings, you can also chat directly with particular people and form a group conversation within the program. You can also share files and photos as media quickly, and the picture quality of the video is high.
Microsoft Teams also lets you see a live feed of the webcam of the other participants. This enables you to make eye contact and see what they are looking at. You can also send a photo of yourself and see the person's face when they see it.
The program also allows you to have an audio conversation in real-time. This means that everyone can hear the speaker's voice and the audio quality is good.
Evernote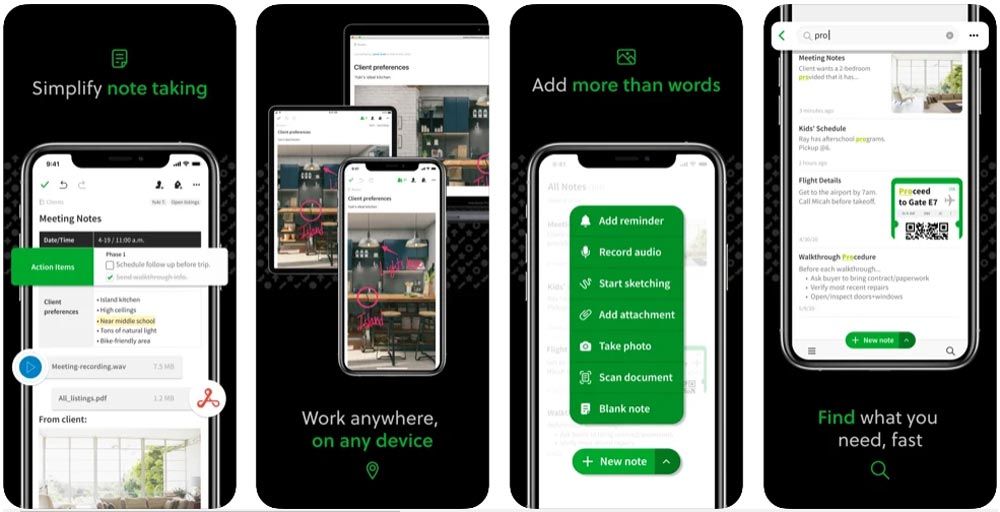 Evernote is a helpful tool that helps you remember and manage information. It helps you write notes, scan images, and even capture voice memos. Afterwards, you can save your information in your Evernote account on a computer, tablet, or phone.
Evernote can help you find information quickly and easily. Many people keep their most important papers, photos, and audio recordings in Evernote. Plus, Evernote is free, so it's a convenient way to organise and store your notes.
In my opinion, the best thing about Evernote is its ability to allow me to keep track of everything, from my notes and to-do lists to images, websites, and even voice memos. Evernote is a great tool that allows me to remember things and helps me plan and prepare for events in advance. I'm also able to use Evernote to keep track of my progress, whether for a business, personal, or creative endeavour.
Asana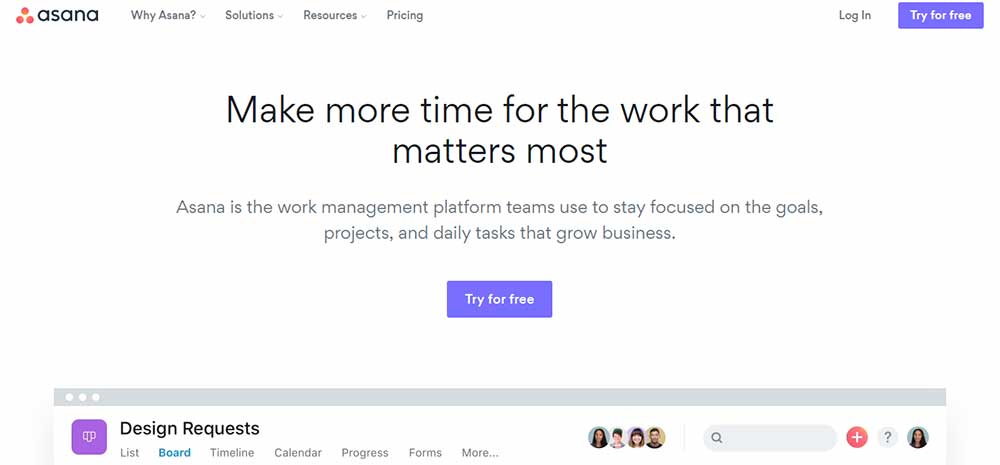 Asana is a task management app that can be used for anything from personal organisation to project management. It's probably best suited for people who are more structured than most because it requires some discipline to get the most out of it.
You can create and organise tasks, assign them to others, or automate certain things based on external triggers. Once you've set everything up, you can track your progress and see who's doing what.
Notion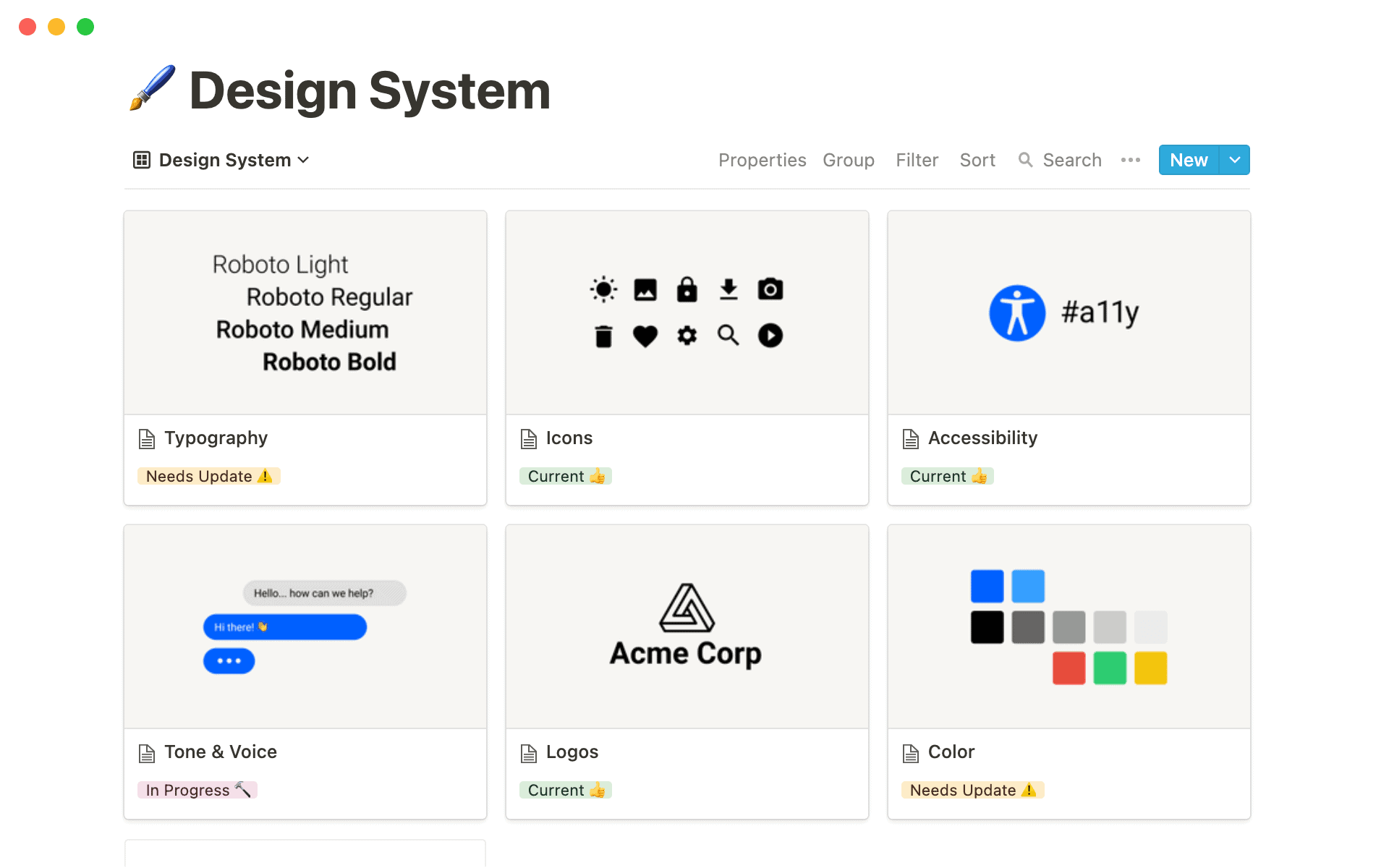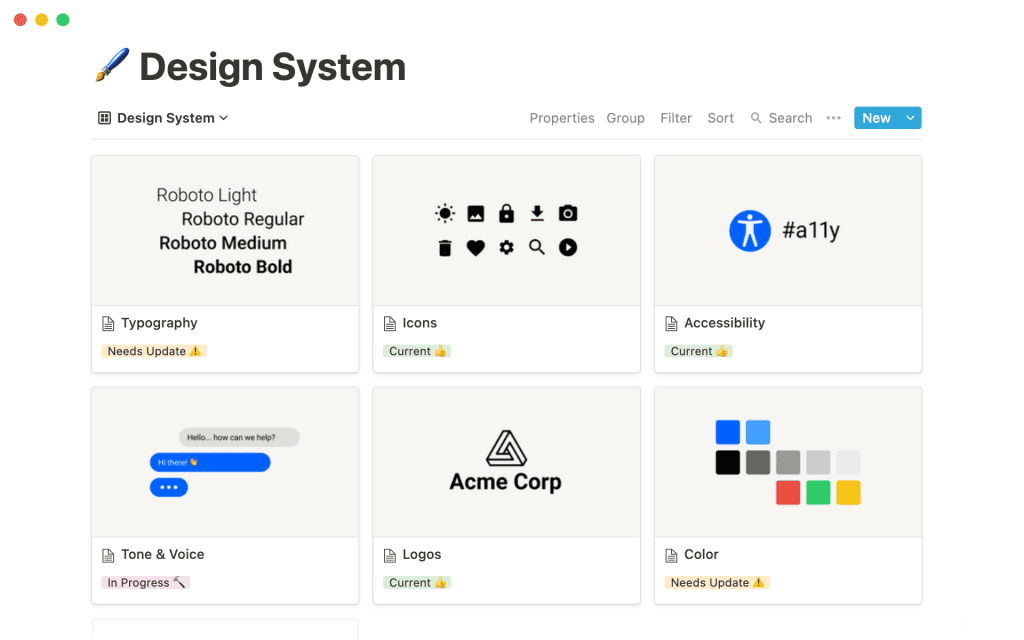 Notion is a tool that helps you focus on what is most important by keeping you organised. It's the place where you do everything. It lets you work from wherever you are and with whomever you want. It's a workspace for everything.
I've used many tools for several years to accomplish different things in my life and at work. I've used Trello, Evernote, Monday, OneNote, you name it, and I probably used it. Then, one day while surfing a Q&A site for a different app, I stumbled upon Notion. Its simplicity amazed me, so I decided to keep digging deeper.
I soon fell in love with Notion because I realised I could do all these things and so many more in just one app. So, I made the switch, and I started to learn more and more about it.
Bear
If you've ever used any other Markdown app, you already know I'm not exaggerating when I say this is the best markdown app for iOS and macOS. Many features are packed into this simple app, so it will take a while to list them all here. However, I'll try my best.
First of all, the Bear app is free to use. But that's not all: it's entirely open source, which means anyone can review its source code. This makes it possible for anyone to contribute new features, improve existing ones, or even remove some of them. There are several great ideas for improvements already posted on GitHub.
Additionally, it has an in-app purchase for a $4.99 price tag, which gives you access to over 30 additional colours for the text and background. This is not included in the free version, but it is still well worth the money.
Finally, it has excellent exporting support. It has three main export formats: HTML, Markdown, and Plain Text. It also supports the ability to choose which of these formats is preferred when exporting. It is handy to convert the documents created in one format into another.
Approval Studio
Approval Studio is an easy way to review your work and collaborate in real-time—upload files without signing up. Keep a history of all changelogs, versions, and activities.
Stay up to date with the status of your tasks and make the process as comfortable as possible.
Approval Studio has been helping people prepare their marketing campaigns, visual elements, and documentation for many years. It's the tool that helps them to prepare it faster and avoids miscommunication.
Additionally, it provides reports to be used during certification. It helps when preparing your project, saving you money and time. Overall, Approval Studio helps to save you money and time.
ClickUp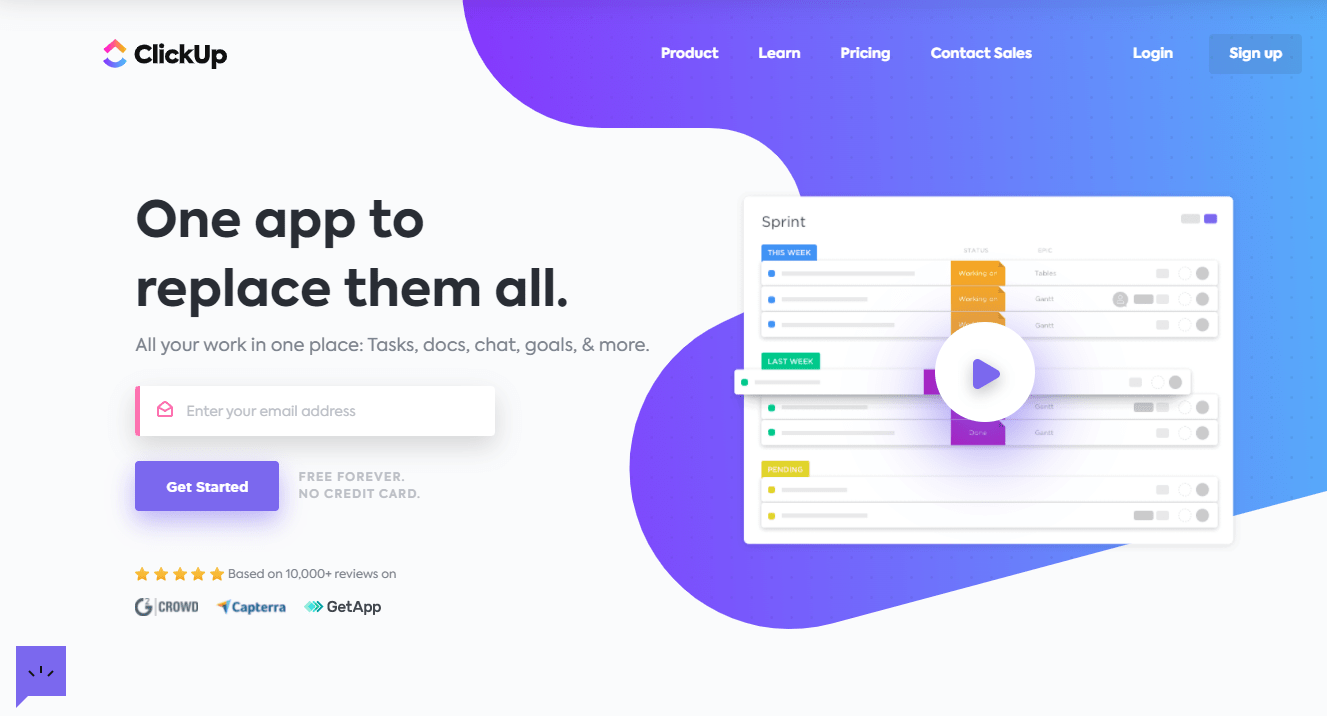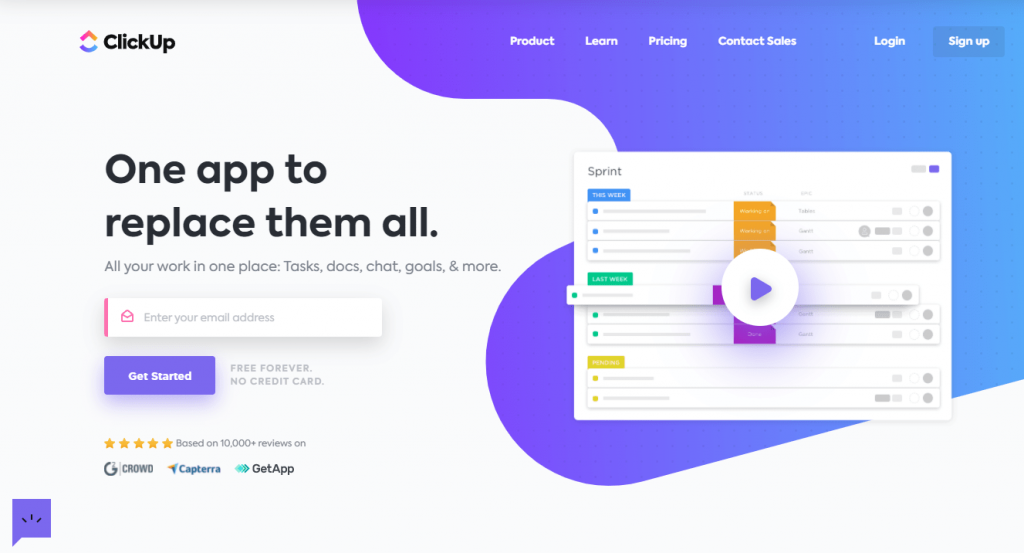 ClickUp is an all-in-one productivity hub. It's the home where teams come together to plan, organise, and collaborate on work using tasks, docs, chats, goals, whiteboards, and more. Easily customisable with just a few clicks, ClickUp lets teams of all types and sizes deliver work more effectively, boosting productivity to new heights.
I have not used all of the available productivity platforms, but I have used several. I have found that ClickUp combines the best of several different worlds. It is elegantly versatile, offers brilliant features (including easy screen recording and automation), and makes my organisation and team workflow much more accessible.
I have had many interactions with online customer service with several unpleasant experiences. Still, I haven't been entirely delighted by the customer service I've received through chat and email with ClickUp.
Momentum
Momentum is a no-code platform that automates sales workflows. By embedding into existing sales-first tooling like Slack and Salesforce, the firm provides revenue teams with the tools to operationalise sales motions and improve efficiency.
With pre-assembled recipes, including Slack deal rooms, deal desk approvals, and automatic capturing of files and notes into opportunities, deals close faster, with better accountability and collaboration.
Momentum is a great tool. We have collaborated with the team, and coming up with new and innovative ideas has helped our organisation grow. Slack has been a massive benefit for us. Having a chat channel has allowed us to communicate with the team and to send notifications to our team members quickly. I consider Momentum to be part of our team.
Monday
Monday is an open platform that enables anyone to create and shape the tools they need to run every aspect of their work. By combining building blocks like apps and integrations, companies can build or customise whatever they need to improve how their business runs. Boost your team's alignment, efficiency, and productivity by customising any workflow to fit any business need.
The software is user-friendly, and the design is intuitive. I especially like how the software allows you to create boards. You can arrange and observe the availability of others.
Everything is displayed straightforwardly and simply for everyone to utilise. There are options to display information when working on anything since it provides more information than just blank space. I think this is fantastic. It divides everything into days, weeks, and months.
That's a feature I like a lot. I appreciate the opportunity to arrange and view the availability of things I've worked on. It's also fun to see where you are in the world of the project management program.
Zapier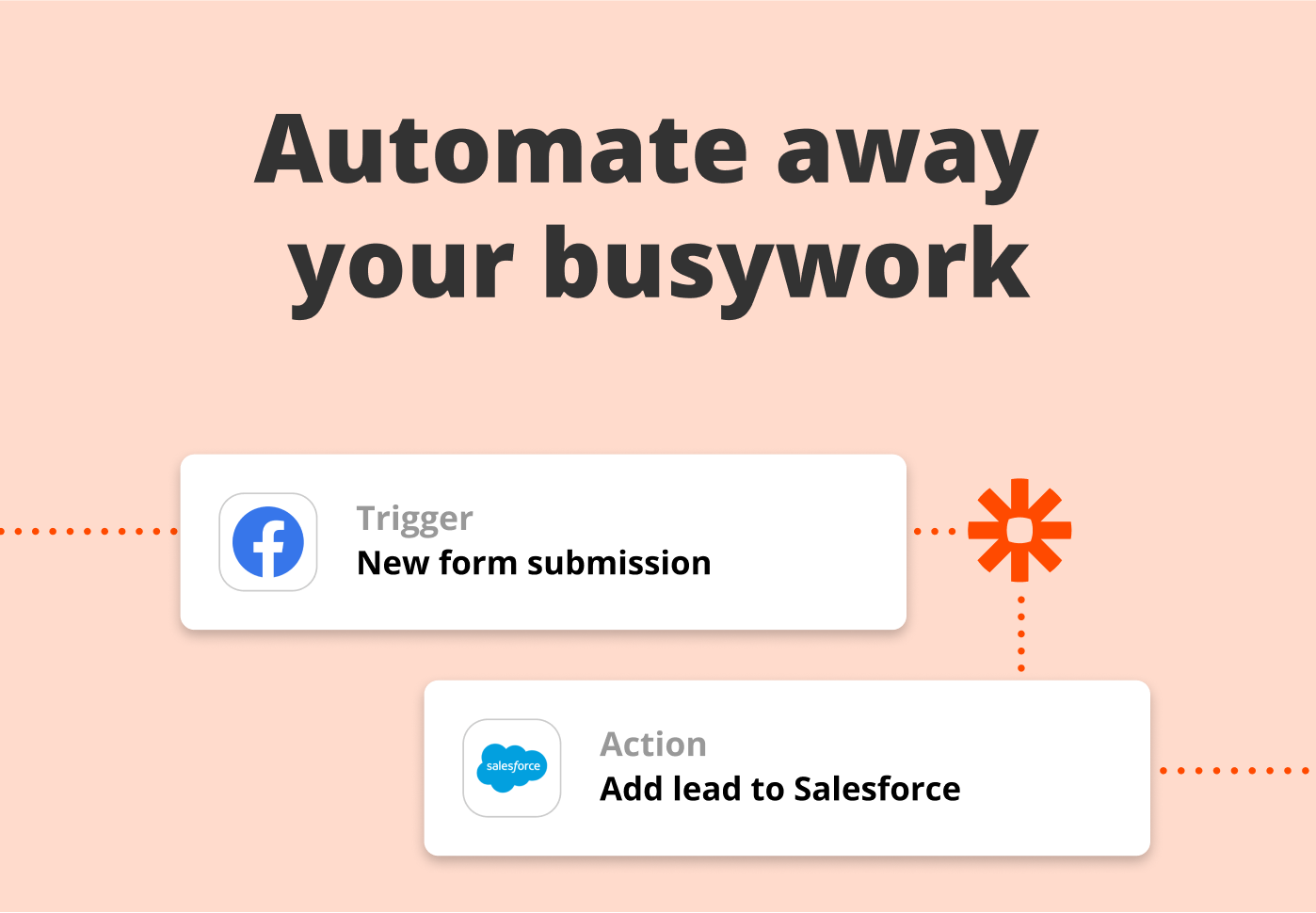 Automation is the process of making things happen automatically. Zapier is an application which allows you to automate processes in thousands of applications in a few minutes.
It lets you connect the apps you rely on, like Gmail, Trello, and Slack, and let them work together to make your life easier. The number of integrations Zapier offers will help you perform more tasks automatically, saving time and effort.
Since Zapier has so many different applications, there is a massive number of apps that you can integrate with Zapier. Some of the best applications include MailChimp, Shopify, Slack, Trello, Salesforce, Google Analytics, Facebook Ads, Hubspot, and many others.
Zapier has a ton of integrations available, and you can make your own. The app also has a lot of templates and a community with information to help you get started.
Conclusion
To keep the energy flowing while you're working on a project or preparing your website to go live, you need a reliable source of inspiration. You'll feel more creative and focused when you walk around the block, listen to music, or sit in silence.
This is because when your mind is not distracted, it can focus on only one thing at a time. You'll be more productive by allowing your creative juices to flow naturally without all distractions in your life.
Productivity Tools for designers are essential to delivering high-quality results on time and under budget. Read this blog post and see how these 14 tools help digital designers be more productive.