Understanding App Development Workflow From A Graphic Designer PoV
Every day, Google Play and App Store receive thousands of apps from around the world.
Now, app development is quite procedural and interlinked.
This guide will help you in understanding app development from a graphic designer's point of view.
Why the Graphic Designer?
When you think about tech, the chances are that you have a significant portion of your mind on web design and programming.
However, tech is so broad.
While programming is fun, there is simply much more that goes into an adequately developed app — graphic design.
Graphic designers probably have one of the most enjoyable jobs as far as web design and tech is concerned.
To understand their role in successful app development, let's first see what they do.
What does a graphic designer do?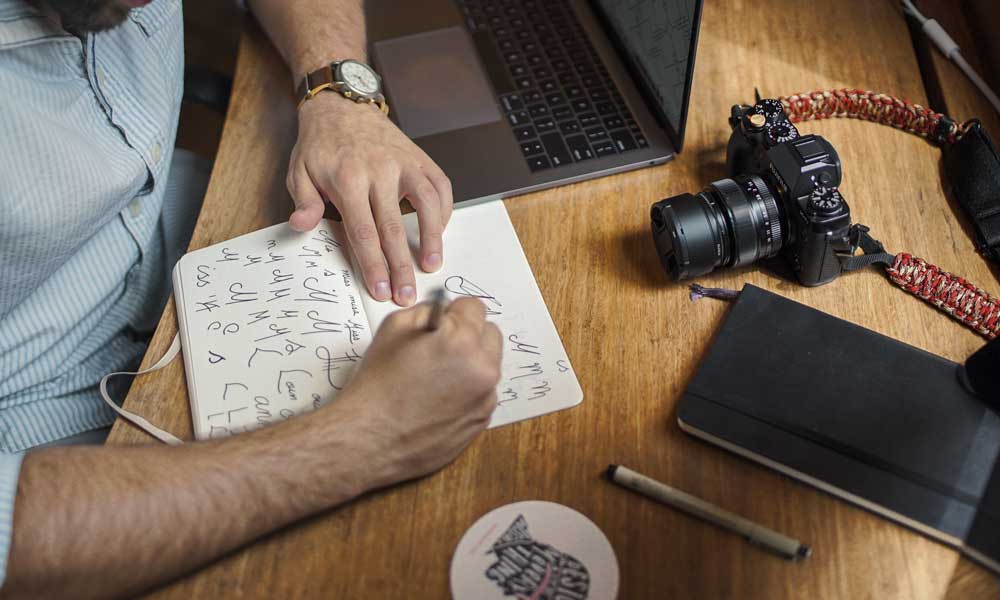 On a daily basis, graphic designers influence most parts of our lives and actions.
Whether it is internet marketing or social media interactions, they are so crucial.
Graphic designers' in-depth knowledge in design helps them to come up with company logos and corporate brands.
Through the graphic designer's skill in colour theory and typography, great brands now boast their success.
Now, on a daily basis, company or freelance graphic designers always work on deliverables.
These may include among others, artwork, brochures, writing pads, company merchandise, et cetera.
However, when graphic designers are not working on these one-off projects, they are finding their space in the web design industry.
A higher number of graphic designers are finding their space in app development too.
One may ask: What does a graphic designer have to do with app development?
The line between graphic designers and web designers is blurred.
However, while web designers may from time to time assist in graphic design, not all graphic designers can code.
Graphic designers usually use software like InDesign, Photoshop, Illustrator or even Sketch, as in the case of Mac users.
In the same breath, web designers use programming languages like Python, JavaScript, C+, HTML or even CSS in app development.
The bottom line is that the fundamental principles of design remain the same regardless of the medium used.
Graphic designers who are used to print design may have to learn a few web skills just to get their feet wet.
In a nutshell, the graphic designer's role involves image layout, size and colour depth.
The graphic designer also designs the typography and the use of space in a website.
This not only adds to the aesthetics of the website but also contribute to readability and a great user interface (UI).
User Interface Designers
Talking of interface, User Interface designers are also a branch of graphic designers and web designers.
Now, User Interfaces are access points where app users interact with the design.
The goal of the User Interface is to make it as intuitive as possible.
More significant news is that you no longer have to rely on the software companies near me mentality to get these talents to your stable.
Offshore outsourcing expands your scope of talent stream to help you choose better visual designers. However, I digress.
Back on track; remember that users should never have the impression that the app is limiting their navigation.
Graphical User Interfaces (GUI) are generally the app's control panels, tools and layout.
It also includes the faces and nature of the app.
Voice-controlled interfaces, on the other hand, are the auditory-oral interaction between the app and the user.
Lastly, Gesture-based Interfaces are where users engage their bodily gestures in interacting with an app.
These may be eye movements and other body movements working in a 3D design space.
Role of a User Interface Designer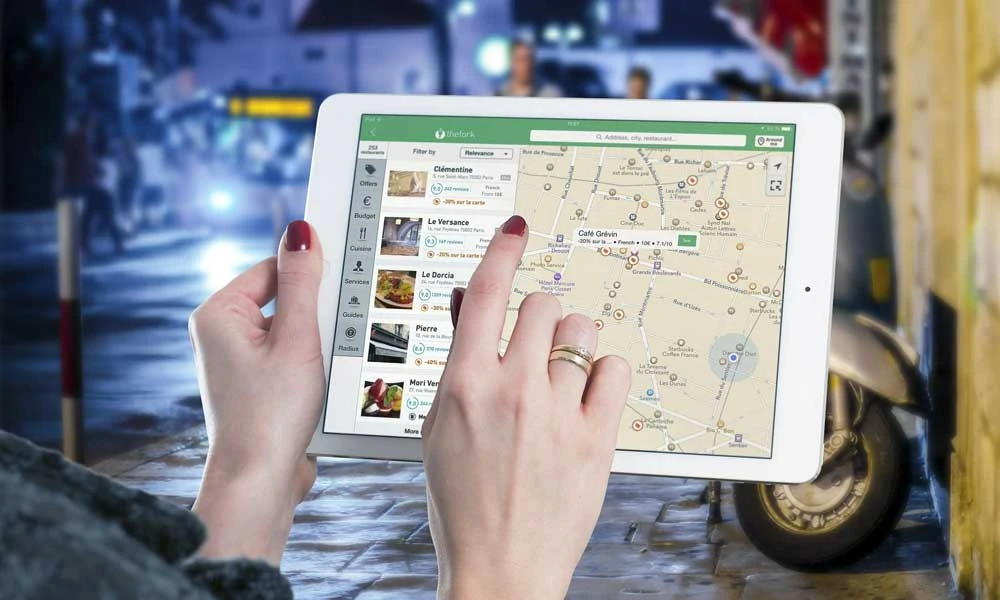 Well, User Interface Designers are squarely responsible for the look and feel of the app.
If an app is not intuitive, difficult to navigate and plain dull, chances are, a user interface designer did not participate in its development.
Alternatively, worse still, the user Interface designer did not do his/her job well.
As a matter of principle, User Interface designers have to be proficient in some of the design software like the Photoshop, InDesign and the rest.
Similarly, advanced knowledge in colour theory and typography is a prerequisite.
So, how can I design a fantastic User Interface?
American Software developer Alan Cooper once said:
"If we want users to like our software, we should design it to behave like a likeable person: respectful, generous and helpful."
This sums it up.
Now, some of these steps could help you appreciate the importance of great design in app development.
Always remember that humans like doing things with minimum effort.
Make the app as intuitive as you can.
This you could do through ensuring that form follows the action.
You could make buttons and other common elements to work intuitively.
These may be features like pinch= zoom, et cetera.
The key is to keep the User Interface as invisible as possible.
Users should have the feeling that they are merely doing their thing, and discovering features on the way!
Master the art of grabbing the user's attention for readability.
As you minimise alignment lines in your app, choose edge over justified text alignment.
Additionally, use colours sparingly and creatively for visual appeal without straining the user's eye.
Make it easy to perform tasks.
That is, minimise the actions required to perform a single task.
An example could be using just a single tap of a button to log in tour account instead of filling forms with layers of pages.
Just make it fast.
Place buttons on the key features that users may want to control.
This helps to navigate the app quickly.
Users also find whatever they are looking for faster.
Finally, ensure there is brand consistency all across the app.
Users should feel that are still in the same platform enjoying the same security, privacy and getting value for their time.
Visual Designer
Print graphic design as a profession is dwindling.
This is because most notable companies now have an online presence.
The hybrid between the Graphic designer and the User Interface designer is the Visual Designer.
So, this is simply your standard graphic designer.
The only difference, of course, is the platform.
Visual designers are proficient graphic designers with every bit of knowledge in colour theory, typography spacing and brand consistency.
What is the role of a Visual Designer?
A visual designer is concerned mostly about the User Interface and the visual appeal that comes with it.
The visual designer targets at improving the User Experience (UX) through the layouts, illustrations, typography and photography.
Principally, the role of a visual designer is to maximise the usability of an app through aesthetics.
To do this, the designer employs many tactics including balance, hierarchy, dominance, similarity, contrast, scale and space.
Visual designers are responsible both for the graphic design and the User Experience.
As a result, he/she has a central role in the app development workflow to ensure positive UX is achieved.
Visual designers ordinarily take up the practical aspects of how users perceive an app visually and regarding value addition.
The visuals of an app may determine whether it gets the required attention or otherwise.
The Visual designer's role, therefore, is to merge an app's aesthetics around the value they give to the users.
This is through presenting the value in relatable, friendly and appealing blends of colour, text, feedback, and brand consistency.
How to develop a cool Visual Design
Most Visual designers can come up with great designs without necessarily paying close attention to the building blocks of a great visual design.
This is chiefly because most of these principles are intuitive.
Dominance: As in the case of any other app, the main subject, whether it is a game or a social app, the primary function for its development takes centre stage. Look at Instagram, Twitter, Temple Run, Angry Birds or even an e-commerce app.
Hierarchy: You should make the main functions appear top of the visual range of an app and follow the other options according to the order of importance.
Value, scale, colour: As a graphic designer/ visual designer, identify the value in each page. After that, give the value some dominance without compromising on the major scale throughout the website. Likewise, you should check for colour consistency and how the colours fade into the background without appearing as perky and rough.
Negative space: As a graphic designer, you should ensure the negative areas work to your advantage. If they don't, make them. Take the example of the Wild Wildlife Fund (WWF) logo. The graphic designer uses negative spaces to develop part of the logo creatively and does a fantastic job at that. You can check it out.
Unity: All the functions, elements and buttons should blend in a natural and harmonious way. To maximise UX and UI, the graphic designer will need to create a sense of unity as the user navigates the app.
Conclusion
As a graphic designer, you will have probably realised that most of the traditional work of executing on deliverables has dwindled.
Most of the companies are in online platforms, and the demand for artwork is relatively high.
Now, in mobile app development, the graphic designer's role is precisely cut out for him/her.
The difference between the traditional and the modern graphic designer is simple.
It lies in understanding the app development workflow.
This exposes you to higher levels of opportunities and tasks like never before.