How to Land A Six-Figure Job by Writing An eBook
Not too long ago, publishing a book meant getting in touch with an agent, finding a publisher interested in your book, and then going through long processes of having it edited, formatted, and published. 
Even then, the book wasn't ready to be published if there was a hitch in marketing. If another popular author's book were launching, your book would be delayed.
Today, the process of publishing is as smooth as clicking on a button, while getting your book formatted and edited has become more accessible and quicker than ever. What has led to this change? The introduction of eBooks and eBook writers. 
eBooks have been around for a long time but only found popularity recently. In 1971, Michael S. Hart, the first eBook author, launched Project Gutenberg, where the US Declaration of Independence was digitised to become the first eBook ever made. The technology wasn't as widespread back then, so the idea didn't get much traction.
However, it wasn't until 2007 that eBooks became so readily available to be found in every corner of the internet. This made publishing easy and thus paved the way for the plethora of unpublished authors who were waiting for a publisher's approval; self-publishing.
And as self-publishing found more profound and deeper roots, it introduced an unfulfilled gap for writers like you and me to capitalise on. The hole isn't one through which you can squeeze a couple of dollars but one where your writing skills can help you earn a six-figure income easily! And I say this from experience, not speculation.
So, here's a guide on writing an eBook for my fellow writers out there who's looking to earn such an income. However, before we jump into it, I would like to point out that it's not just eBook writers that can capitalise on this gap – but the hole is big enough for others to fit in as well! It's as simple as hiring someone to write an eBook for you. 
Spend a couple of dollars to get an eBook written and reap the rewards for years to come!
Earning Six-Figures Writing an eBook
It's one thing to start writing an eBook; it's entirely another to finish it. From churning out more than 6,000 words a day to sitting in front of a blank page for hours on end, fighting writer's block, every eBook writer knows how hard this is. Perhaps the hardest part of completing any eBook, be it fictional or educational. 
That's when writers often start getting frustrated, start procrastinating – sometimes even losing their will to complete the book altogether. Starting a new eBook isn't hard; finishing it is the hard part.
This is normal, and just because you've got writer's block, or IF YOU CAN'T WRITE AT ALL, it doesn't mean you're losing out on earning that six-figure income we're talking about. Writing a book is hard work – and no one blames you for not being able to complete it.
First, let's address eBook writers and how they can overcome this. There's a rather simple, albeit lengthy way of keeping your motivation up;
Dedicate a PHYSICAL calendar to writing an eBook. Yes, physical. Hang it somewhere you'll see every day and highlight the date by which you must complete your book. Furthermore, establish a timeline on the same calendar and on each month's page, set a target word count. Just churn out words.
Create an outline first. This isn't how everyone works, but it helps those in need like a charm. This will help you stay on track.
Writing habits – your best friend. Plan your day and train yourself to dedicate a certain period to writing your eBook. Even if you don't feel like writing, sit in front of the laptop during that time. Many an eBook writer has found this helpful. 
Get a partner. Find someone who'll keep you honest with your deadlines – motivates you to keep writing. This can be either someone who just wants to read your book or someone who keeps reminding you of the deadline. Funny story, a certain someone asked a group of their friends to actually insult them if they don't show them a completed draft by the end of a specific time frame!
For those of you struggling in writing an eBook on your own, either due to constraint of time or lack of said skill, you can earn that six-figure income as well. You can hire someone to write an eBook for you, i.e., ghost eBook writers, and publish it as your own. 
The best part about these eBook writers is that once written, the book is yours. The eBook writers have no claim over any profits you'll receive since all the rights are transferred to you once you pay them their small fee for their services. 
1 – Getting feedback
Feedback is essential to make sure the details are spot on. As an eBook writer, you need someone to share a bird's eye perspective to your eBook. Like a surgeon who can't operate on family or friends because 'they're too close', you're too close to your eBook. 
You created it, and therefore you will naturally love every bit of it. The second pair of eyes help you identify what is wrong with the book. Two or three pairs are eyes are even better, but any more and you risk mixing up feedback. 
If you're getting your eBook written by professionals, you're the objective party providing feedback to your eBook writer, so you've got that covered. The principle doesn't just apply to a fiction novel but also educational eBooks, documentaries, etc.
Just tell them to ignore the typos for now. Highlight if they find it but don't explicitly point them out. It'll be taken care of during editing.
2 – Choosing a Title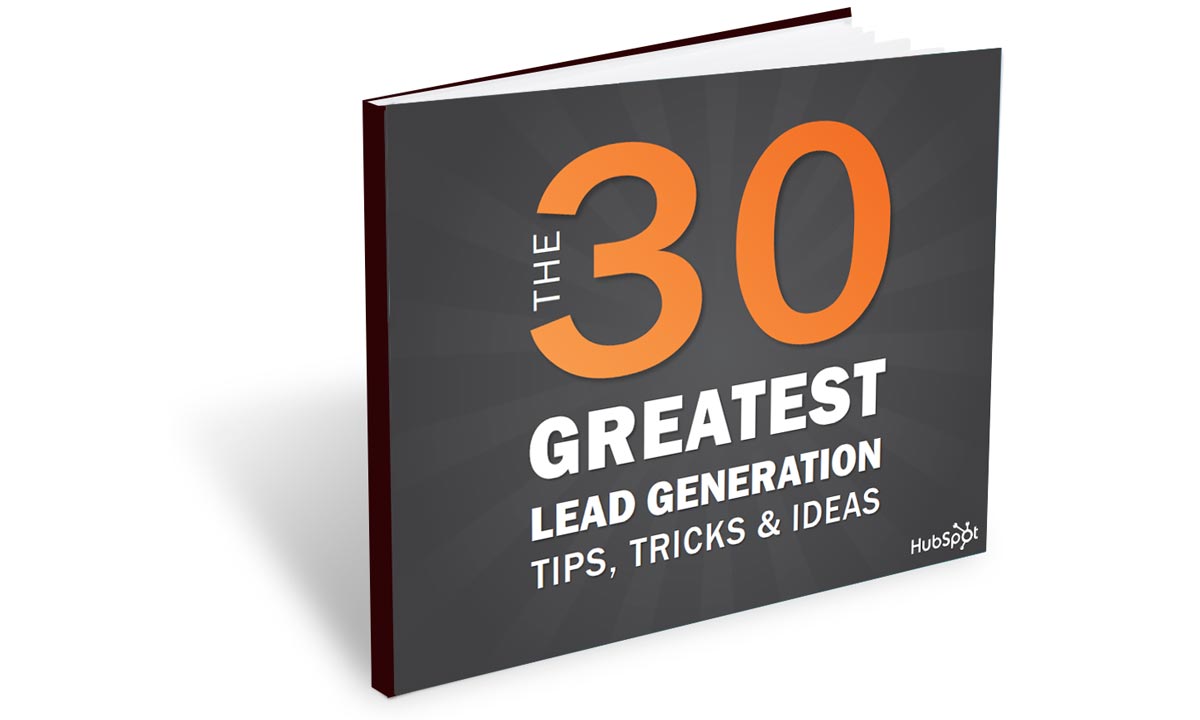 Choosing a title before starting work on your book is important and all, but during writing, your text will change shapes and faces more frequently than an octopus-chameleon duo. Now that you've finished the draft, gotten feedback, and made amends, you can see the form of your eBook much more clearly.
The title you had first is known as a working title. 
Now, you choose a title that is not just appealing but also simple.
Here are some questions that you should ask yourself when brainstorming for a book title:
Is your book about teaching a high-demand skill?
Is your book capable of impacting lives?
Is your eBook a problem solver?
Is it short enough to be readable?
Does the title titillate an emotional response?
3 – Finding a Great eBook Editor
Okay, leave eBooks aside for a minute. This article here is going to my editor before it gets published for you, and I must admit, I couldn't thank them enough. Like I mentioned above, we're pretty close to what we write, and are therefore prone to making mistakes. 
If it weren't for my editor and their resolve to go through these articles with grit teeth, you'd be finding typos, tone differences, and God knows what else here.
The same principle applies to an eBook. Only, an eBook editor has to keep in mind even more considerations than a traditional editor. These include, but aren't limited to;
Typos – of which there are many. As your mind rushes much faster than your fingers through ideas, the fingers omit things here and there to catch up.
The overall message. This goes without saying, but even novellas can't be started and finished the same day, let alone educational or fictional eBooks. Each day, you start with a different mindset. Give it enough days, and there's a risk that the overall tone might change completely. Editors help maintain that tone throughout the eBook.
The timeline and other story elements. It's common for eBook writers to make mistakes when it comes to the timeline, forget the gender of an extra in the book, or make similar mistakes.
Formatting. Editors know what they're doing – they've been in writers' shoes (at least, reputable editors like mine have) and since they're in touch with the publishers, they know what the final product should look like.
Even a good vs great editor can mark the difference between a mediocre eBook or a best seller, so choose wisely. And no, you can't have my editor. 
4 – Designing a Book Cover 
Well-established publishers like Penguin Books and Pan Macmillan have their name to go on, and can, therefore, sell well even without a good cover. However, self-publishing eBook writers need a high-quality book cover to compel readers just as much as they need the right message. 
If designing isn't your strong suit, you can also hire someone to design your eBook page cover for you. I recommend that you don't spend too much time on making your design since the time-old adage "don't judge a book by its cover" doesn't apply to actual book covers. It's the story and marketing that sells.
5 – Creating a KDP Account & Self-Publishing
Once you've compiled your eBook and its design, gotten it formatted and edited, and are happy with what it looks and reads like, it's time to cock your gun and pull the trigger. Make your Amazon Kindle Direct Publishing account to be able to manage your eBook, paperback, and audiobook.
Once published as an eBook, you can also use Amazon's book printing service CreateSpace to offer readers both versions of the book. This means that you can further increase your chances of going beyond that sweet six-figure spot by also including bibliophiles. 
If you're having trouble creating your account, formatting the book, or self-publishing, there is nothing wrong with asking for help. 
A little bit of support can go a long way in making sure your eBook gives you the return you're looking for – especially when it comes to publishing and marketing; the two most challenging parts of getting to that six-figure income. 
6 – Price & Formulating a Launch Strategy
Once published, you can control the price at which your eBook is sold. This will also include the royalties Amazon will charge you, so don't keep it too low as to cut down on your income. However, don't set it too high, either, or you risk losing out on sales. 
It's a good idea to sell more at a lesser price than to sell less at a higher price. Try to price your book between $2.99 to $5.99. Kicking the launch off with a $0.99 price tag is usually an excellent way to climb the best-seller ladder. 
You can also offer discounts from time to time.
Find the perfect balance between profitability and sales. The scales are always in favour of sales by default, and as you move towards profitability, sales suffer. 
The price also depends on how you market your eBook. The better you sell it, the more you can charge. 
I do not recommend taking the beast that is marketing on your own. You need a team for this, so try asking Ghost eBook writers for help in this regard. Perhaps the same ones you asked for help writing before. 
7 – Celebrate – You're a Published Author Now!
You're almost near the end now. It'll take a while for you to find a customer base, but with proper marketing, it won't take long. You might have to invest a little here into marketing, but that's the cost of admission. 
A few book sales are all it takes to get you on track by giving you a few reviews, landing speaking gigs and building an image. This passive income will only increase before decreasing, and as it does, you can invest in an eBook ghostwriting team to write your second eBook for you – and the third, and fourth, and so on. 
What Next?
With the passive income you get from writing an eBook, you can not only sustain your lifestyle but keep improving upon it as well. 
It takes a while, but the brilliance of this plan is that it's bullet-proof. You only have to write one book, and with that, you'll be able to afford the next, and then the next, and the cycle will continue. The more books you have, the more you'll earn.
If you think we missed out on something or we can improve upon our process of landing a six-figure job by writing an eBook, let us know down in the comments. We'd love to hear more from the eBook writers and help them earn more.
Author Bio: With hundreds of ghostwritten and published eBooks to boast, Brian Hatcher is a master of the trade. All these books aren't his own, though, but come with a team of writers under him. As a Senior Writer at Expert Book Writers – a company with an established reputation providing eBook writing services – he has helped individuals and small to mid-sized businesses write and format eBooks on various topics and niches. With years of experience and expertise to his credit, Brian has facilitated many well-researched and comprehensive books that relay the author's message with brevity and clarity.