TikTok Marketing – How to Incorporate Video Into Your Content Strategy
With over 800 million monthly active users, TikTok proves to be one of the fastest-growing social media platforms to date – According to the Chinese version of TikTok, there are almost 400 million daily active users.
This multimedia-based app is more than a place for teens to make funny videos and lip-sync to their favourite songs – it's the ultimate opportunity for your brand to strengthen its online presence. 
Are you interested in creating viral content that will travel as fast as the trends themselves? Look no further. 
Here we'll guide you on incorporating this fun-loving platform into your TikTok marketing strategy and making an everlasting impression in 60 seconds or less.
Videos that use trending sounds and hashtags are more likely to be discovered in the TikTok app and have a better chance for success. – Later
What Is TikTok, and Why Should It Be A Part Of Your Campaign?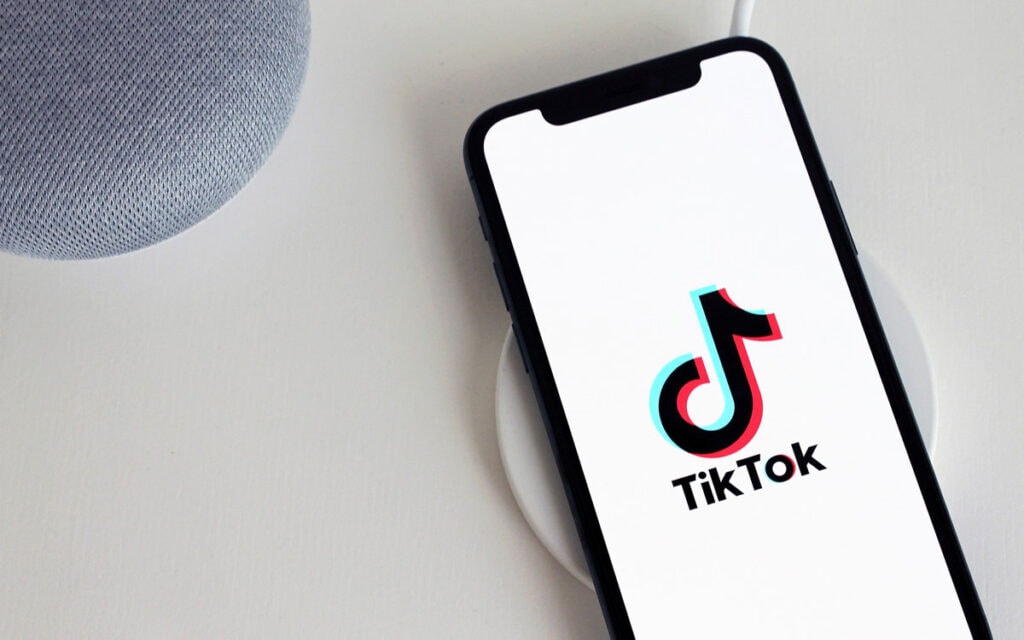 In short, the TikTok app is a viral video-sharing social networking service owned by ByteDance. 
In the U.S. 13-26-year-olds are as likely to use TikTok as Facebook and Twitter. Approximately 60% of users in the U.S. are female, versus 40% male – Hootsuite
The platform is used to create short clips that consist of music, lip-syncing, dancing, comedy, and other forms of entertainment. 
Companies and brands are using TikTok as part of their marketing strategy for various reasons: 
Partnering with influencers to reach their target audience 
Faster and more affordable campaign features (ads, hashtags, user-generated content, etc.) 
Create relevant content with the potential to go viral
Challenges and branded features that encourage audience participation
Access to a business account with analytics on followers, content, and profile page 
Now you have a better idea of what TikTok is about and why you should incorporate it into your marketing campaign. 
Let's look at how to get started and make this video-sharing platform work for you and your brand.
Know The User's Demographic 
Before you can begin your TikTok campaign, you first need to know who your target market is and the demographic on this platform. 
While entertainers and publishers might have an easier time transitioning content into TikTok videos, some brands will require more brainstorming. – Hubspot
While TikTok is predominantly known for a young global population, you can set your ads to an audience fit for your brand. Why does this matter?
Time Zones
When it comes to the TikTok app, timing is everything. 
For one, how quickly you hop on a trend can make a world of difference when standing out from your competitors. 
Another is the geographical location. 
Regardless of whether your content goes viral or not, if you're attempting to reach a specific audience, you'll have to post in their most active hours. 
For example, if you're aiming to grow your Australian audience – but you're in California – you can't post first thing in the morning and expect a high engagement rate from them. 
Relatability
The quickest way to annoy potential customers is by showing advertisements for something that wouldn't be suitable or relevant to their demographic. 
Unless your service or product is aimed at the general public, you should learn more about your target audience and tailor your content to fit their preference.
If you use TikTok Pro, you'll have a better idea of who and where your viewers are from. 
However, if your target audience and your analytics don't align, it's a sign that you have to revamp your content strategy.  
Engage and Post Often
Similar to the algorithm on other social media platforms, TikTok rewards high-quality user posts by further distributing them. 
Here are the tell-tale qualities that help your content rank higher:
Users watch the video to its completion
Is being searched or discovered through relevant hashtags
Receives a high rate of engagement
Posts consistently and in the timely fashion
Uses trending audio or music in clips
Consistency isn't limited to the timing of your posting schedule: your content should maintain the same style and voice throughout your marketing campaign. 
According to company documents, the average user opens TikTok more than 8 times a day of TikTok active users can be categorised as status seekers, finds a survey by Global Web Index – Hootsuite
Use a TikTok video maker to help tailor your posts to something exclusive to your business. 
You can even customise your content to include specialised audio or filters from your brand. 
Keep Up With Trends (But Add Your Personal Touch)
No matter what platform you're on, you most likely caught wind of the latest TikTok trends among viewers. 
Whether it's in the form of a challenge or a popular song and choreography, participating with videos and hashtags are some of the quickest ways for your brand to get noticed. 
The numbers don't lie: humorous viral videos such as #ChaoticEnergy have over 245 million hashtag views and counting. 
Get your brand in on the fun by creating your own spin-off of the current trends. 
Remember that you have to A) make it one-of-a-kind if you want to stand out, and B) act fast since the hype will be gone as quickly as it started.  
Collaborate With Influencers
Social media platforms have created a new generation of influencers that have more marketing advantages than traditional advertisements. 
Including a public figure in your campaign gives you access and trust from their audience. 
According to recent stats, nearly 86% of TikTok marketing experts have used influencer marketing to generate sales and build brand awareness.
Keep in mind that the influencer you begin a brand deal with will have to hold the same morals as your company since they'll represent your service or product. 
Influencers are now using TikTok bots – It's up to you if you want to go down that route, though.
How To Use TikTok Ads
TikTok has the option for businesses to use a paid advertising system. 
Aside from trending and relevant hashtags that can put your brand on the landing page, you can also use traditional or in-feed native ads that include your official website links and Order Now buttons. 
TikTok's In-Feed Ads have a clear "Sponsored" label when they appear in the For You page, as well as a new clickable pop-up call-to-action, such as "download now," "learn more," or "shop now." Given how much influence TikTok has over music downloads, it comes as no surprise that musicians and artists are using TikTok ads to increase their reach and promote their latest releases. – Later
Here's a quick summary of the ad formats available on TikTok:
In Feed ads
In-Feed Ads are videos that appear on the "For You" page. 
These clips are strategically placed among user-generated content to appear organic. 
One of the benefits of TikTok ads is you don't have to spend a lot of time building an audience. – Neil Patel
They're up to 60 seconds long, so make sure they're intriguing enough to stop users from scrolling and engaging with your post! 
You can also include a call-to-action (CTA) that encourages users to shop, download your app, or visit your website straight from TikTok.
Brand Takeover Ads
Brand Takeover Ads do precisely that – take over. 
These advertisements appear full screen as soon as users open the app. 
You can aim for a targeted audience, include CTA, and significantly raise brand awareness. 
This is effective if your content is attention-grabbing, but be mindful that this is a premium option since it appears for your audience only once each day. 
TopView Ads
Similar to the Brand Takeover format, TopView ads also feature a minute-long video that takes up the whole screen and includes CTA links. 
The only difference is that it appears as the first in-feed post after 3 seconds. 
This can be a pricey option, but it's also the second chance to be the first ad to grab the viewer's attention before they begin browsing for content. 
Branded Effects Ads
Branded effect ads let you personalise your content by creating stickers, filters, and special effects unique to your brand. 
This advertising format is highly beneficial because it encourages user-generated content to include your brand in their posts. 
You can use this to your advantage by incorporating this into your campaign. 
The Washington Post was one of TikTok's earliest brand adopters. However, their account takes a more casual and comedic approach than that of the typical media on The Washington Post website. – Hubspot
Incentives for taking and sharing your branded effects can include shoutouts, prizes such as merchandise, or a chance to be featured on your next post. 
Another benefit of this ad format is that it allows your audience to show an active interest in your brand. 
Branded Hashtag Challenge
Anyone can create a hashtag, but to have it trending is an entirely different story. 
You can increase the reach of your branded hashtag in a few ways: 
Collaborating with influencers and other content creators
Starting a hashtag challenge with a catchy song and action
Paid sponsored hashtag to appear on the "For You" page
Not only do branded hashtags increase reach, but it also drives up conversion rates.
Some 16% of all videos on the platform are tied to hashtag challenges. – Hootsuite
For instance, when a user clicks on a sponsored hashtag, they're taken to a landing page where they'll find everything there is to know about the challenge, your business, and the top trending videos featuring it. 
Keep in mind that users will skip ads whenever possible, so it's essential to build an online presence first. 
After coming across some fun and intriguing content revolving around your brand, they'll be more inclined to watch your ads and click on your custom links. 
Branded hashtag challenge – So far, branded hashtag challenges seem to be the most popular approach for brands on TikTok. – Hootsuite
Switch To TikTok Pro Account
TikTok Pro gives you access to analytics that tracks your weekly or monthly performance and details regarding your brand's demographic. 
This feature is free to use and helps you understand which posts receive high engagement. 
When your video is published, it's served to a small number of TikTok users in between popular videos on their 'For You' page. Within just a few hours, you could start to see new comments from TikTok users across the world! – Later
To set up your TikTok Pro Account, complete the following steps: 
Go to your account settings.
Select manage my account. 
Click "Switch to Pro account". 
Choose your business category. 
You're all set! Now you'll have a detailed overview of your followers and their demographic. You'll also have analytics on your content and profile over the past 7 to 28 days. 
Bottom Line 
TikTok is a creative and authentic platform for brands to gain reach through user-generated content. 
Look for inspiration from some highly influential brands, hop in on the latest trends, or create your challenges for others to try. 
TikTok marketing campaigns are still a relatively new concept, so don't hesitate to try new ideas and collaborate with others to spark new engagement within your audience.
TikTok Marketing Resources
TikTok Marketing Best Practices and Examples
As you enter the TikTok platform, the primary thing you want to keep in mind is how you're going to stand out. After all, it's a busy space already, and it's only going to get more competitive as the app grows.
Follow a few simple tips to make the most of your TikTok marketing strategy.
Source: (business2community.com)
How to Create Interesting TikTok Marketing Content
Succeeding with TikTok comes down to creating exciting content. If you can do that, people are more likely to watch and engage with your videos, resulting in the algorithm putting your content in front of more people Perhaps the easiest way to create interesting business content for your TikTok profile is by adopting the same approach you'd use when coming up with blog post ideas.
If you wanted to create engaging blog post content, you'd first need to think about some of the problems or topics that interest your target audience.
If you don't know how to identify problems or interests, ask! Your existing audience may be excited to share some of the issues they're struggling with or what they want to learn more about.
Source: (neilpatel.com)
The Ultimate Guide to TikTok Marketing
Wondering if TikTok marketing could work for your brand?
With over 800 million monthly active users, TikTok is officially the hottest new platform on the social media scene.
And if you're thinking TikTok is just for teens think again! Users of all ages are joining the TikTok phenomenon, with celebrities, influencers, publishers, and household brands now in the mix.
Discover everything you need to know about the app, our top tips for creating viral videos, and how the algorithm works in this ultimate guide to TikTok marketing.
Source: (later.com)