Snapchat vs TikTok: What's The Difference?
Did you know social platforms are a perfect way to bring marketing results for your business and make new ways to improve your return? That may be a great way to get more sales and conversions. But, did you know some ways to improve your results for content creation and how business works?
So, we will reveal a detailed guide on how TikTok and Snapchat are different in nature. You can read about the top differences that help you with marketing on the platforms. So, we will talk about some differences between Snapchat vs TikTok.
You can also read an overview of the two applications, their features, algorithms, content types and ideas. We will also cover their benefits, disadvantages and top statistics that you may like to read.
Overview Snapchat vs TikTok
Snapchat and TikTok are perfect social platforms for their specialities. These specialities mean a lot to their users, so we will discuss these to improve your understanding of these two applications.
You can be sure that you understand the main things about both platforms when you read this article. Moreover, we include the best tips that can improve your marketing return on investment. At the same time, you can rely on our opinions to choose the right one for your marketing and business.
TikTok Overview
TikTok is known for several helpful features that youngsters love and use it. So, there are some things that you should be looking to use for marketing with it.
It allows you:
You can use it for audio and video sharing
It has an excellent library for music
You can consider it one of the applications that allow you to go viral and get famous.
They launched the application in 2017.
Tiktok is an excellent platform if you wish to save your work for an extended period.
The minimum video length on the platform is 3 seconds, and the maximum is 1 minute.
The application is famous for educational, comedy, informational and dance content.
The "For You Page" is where you can find the content that the platform suggests for you.
This platform works for many types of content, so that you can rely on it.
Snapchat Overview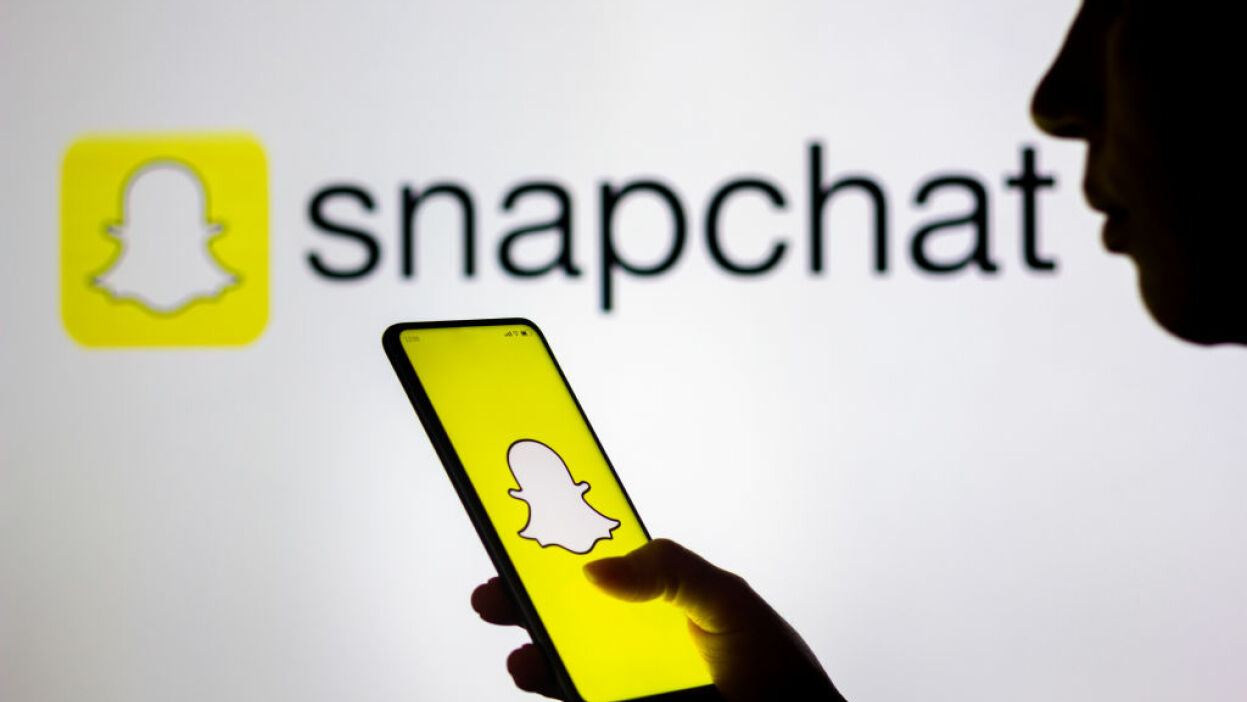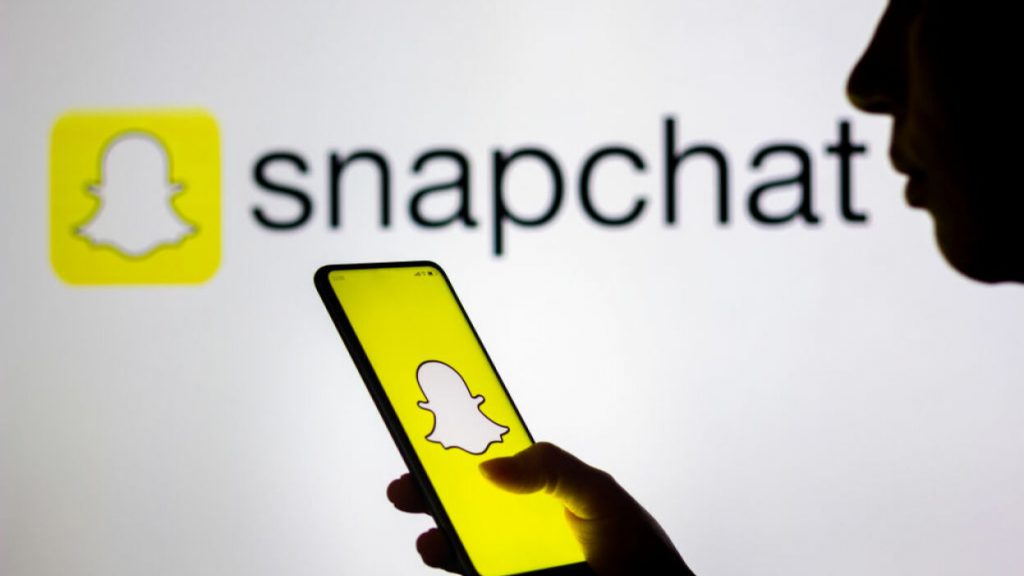 Snapchat is a fantastic application that has helped people get their results in marketing. At the same time, it allows you to share photos, videos and text for personal uses. This platform was launched in 2011 and is older than TikTok.
The experts consider it more of a personal-level platform, and you can post 10-second long videos here. It allows you to use time-limited photos, videos and text. It also allows you to share one-minute-long videos that you can share.
At the same time, you can use it to create private conferences for your content.
TikTok Inbuilt Tools and Their Uses
Now that we know the basics of the platforms, we also know that their features differ. TikTok has unique in-built tools that work perfectly well for marketing. It allows you to add music and do visual enhancements before you publish your content.
This feature works for shooting and uploading content. You can also use filters or playback speed to improve your content efforts. Moreover, it allows you to add stickers and filters alongside sound effects.
Its tools also allow you to add text layers and trim your videos according to your need. New features on the platform include HD video upload of 1080 pixels for videos. At the same time, it allows you to use musical instrument sounds that can create a different impact on your videos.
You can add music to the videos you create here, with TikTok built-in features. It allows you to find the music you would like to use for your videos and several trending sounds you can use for the purpose. At the same time, it allows you to use TikTok commercial Music Library if you have a promotional or official brand account.
Moreover, it allows you to change your cameras according to the need of the time. So, you can change from front to back and back to front cameras on the platform to improve results for your marketing and content creation efforts. You can also try to change your video speed to create a fun factor for your videos.
TikTok Algorithm
Algorithms are one of the most important things about a social platform. So, it matters so much for your content creation and marketing efforts. The top reasons for getting more TikTok views for your videos are:
Your reported and inappropriate videos will not get much reach
The user may get your videos if they follow you.
The algorithm will get bad if users mark your content as "Not Interested."
They get more videos if you add comments to their videos.
Your video completion rate is a significant factor that matters for your videos.
Things that Make Algorithms on Tiktok
There are other factors that matter for TikTok compared to algorithms that you should take care of. Your captions, sound effects, and hashtags matter for your algorithm. At the same time, trending topics affect your video results a lot. The account settings of your users also matter a lot. Their language preference and mobile device types also matter a lot.
Categories of your user interest matter for your algorithm boost as well. Moreover, there are things that you should avoid for a better algorithm boost:
Duplicated content
Spam content
Upsetting content
TikTok Audience
TikTok is a great way to get more results for your marketing. So, we will talk about the top statistics that work perfectly well when you want to understand the difference between Snapchat vs TikTok. These statistics are:
There are 138 million users of the application in the US.
Only 3.5 per cent of the application users are older than 55.
Fifty-seven per cent of the platform users are women.
The total value of the application is 50 billion Dollars.
Users spend 52 minutes a day on this platform on average.
Twenty-one per cent of US citizens said they would use it in 2021.
Forty-three per cent of the platform's global audience are between 25 to 34 years of age.
Ninety per cent of the users visit the application more than once daily.
These statistics show that the application is excellent for reaching your demographic audience. Several types of demographics come to the platform to learn and get entertainment. You can get TikTok likes to make your content worth more and improve your marketing results here.
Other Stats
There are some other statistics that you should know about this application to improve your marketing efforts. The experts believe that the platform has a 50 billion dollar value and the parent company Bytedance has 58 billion dollars worth.
Sixty per cent of the application's revenue comes from China. On the other hand, 13 per cent of TikTok's revenue comes from the US. It is available in 155 countries, and 75 languages and entertainment content is the most viewed genre on this platform.
Entertainment hashtags have more than 443 billion hashtag views on the platform. It was the most downloaded one in 2021—fifty-five per cent of people on the channel like to upload their videos.
A person with 500k followers can make 450 US dollars if you are looking for how much an influencer makes on this platform. This earning is for the influencers who make only gifts from their fans. On the other hand, they have multiple other available sources they can avail of for earning.
Some top money streams are:
They can earn through brand partnerships
Influencers can sell their products to earn big time here
Such creators can also put their hands on earning by cross promotions and getting paid for brand events.
The platform is perfect for many reasons, and Snapchat has many features that are entirely different. Some top things that you need to know for that are:
TikTok is for entertainment and works well for such creators.
Snapchat is more of a private platform.
Stories and content on Snapchat are not saveable and may expire. TikTok keeps your content safe for as long as you want.
Snapchat is one of the social apps that are in deficit. TikTok is earning massive amounts.
Snapchat is an older application, while TikTok is newer.
The experts have found dance as the second most famous type of content on TikTok.
Benefits of TikTok
The benefits of any social channel can define and build a brand, so there are some that you will surely dig. The platform helps you reach the right audience, and influencers are available for partnership on the platform. At the same time, it provides you with better brand awareness, and influencers also use trends.
The experts also believe that there are several niches that you can capture on the platform. It also allows you to become famous, one of the top things a social media user may expect. It is also said that creators on this channel do not need to have any skills to create content. This creates a significant absence of barriers to entry.
The platform allows you to get better marketing targets and has entertainment. Moreover, it has impressive editing tools that are easy to use, and you can easily promote your business. You can also use its editing facilities to create your private videos with a private profile on which you can access and share content.
Disadvantages of TikTok
Now that we know why people love using this one, we should also explore why it may not be an excellent app for some. When it comes to an application's disadvantages, there are several things that people may not like. Some things people dislike:
It is a waste of time for many people on the internet.
Using this channel can be addictive, like a dop that people can not leave. So, it can be damaging to psychological health and relationships.
Many creators use clickbait on the channel to advertise. This condition can lead to annoyance that people would avoid.
Hate speech and harassment are also everyday things on the platform.
These disadvantages make things difficult for creators on the platform and users.
TikTok Content Ideas
Content ideas make or break any marketing effort online, so you should know what kind of them will make the right path for your brand. Some of these incredible ones are:
You can use trends to get better results for your content creation.
Question and answer sessions are a perfect type of content you can use here.
Tutorials can help your brand grow on TikTok.
Using duets is common; creators dig here so that you can try it.
Creators can celebrate international days on this platform too.
Listicles would work for any platform, and TikTok is one of them.
You can talk about your products and the challenges that can make your content go viral.
Before and after videos can be super beneficial for service-based brands like hairdressers.
Debunking myths can help you get perfect results for content creation.
These ideas are among the core types the platform works with and make a massive difference for creators. At the same time, you should be looking to tell stories and create less serious content.
Snapchat Algorithm
Snapchat has an excellent algorithm that works well for creators on all platforms. It is a grand gesture for the algorithm if someone spends more on your snaps. If someone skips your snap, the algorithm will be a negative gesture.
There are several algorithm strategies that you can use to beat it. It is considered a private application, and paid ads work well here. At the same time, you should be looking to use the right landing page for your ad.
Make sure you use the correct copy and use the AR lenses feature. At the same time, you can use audience insights, and you can also try using polls.
Snapchat Features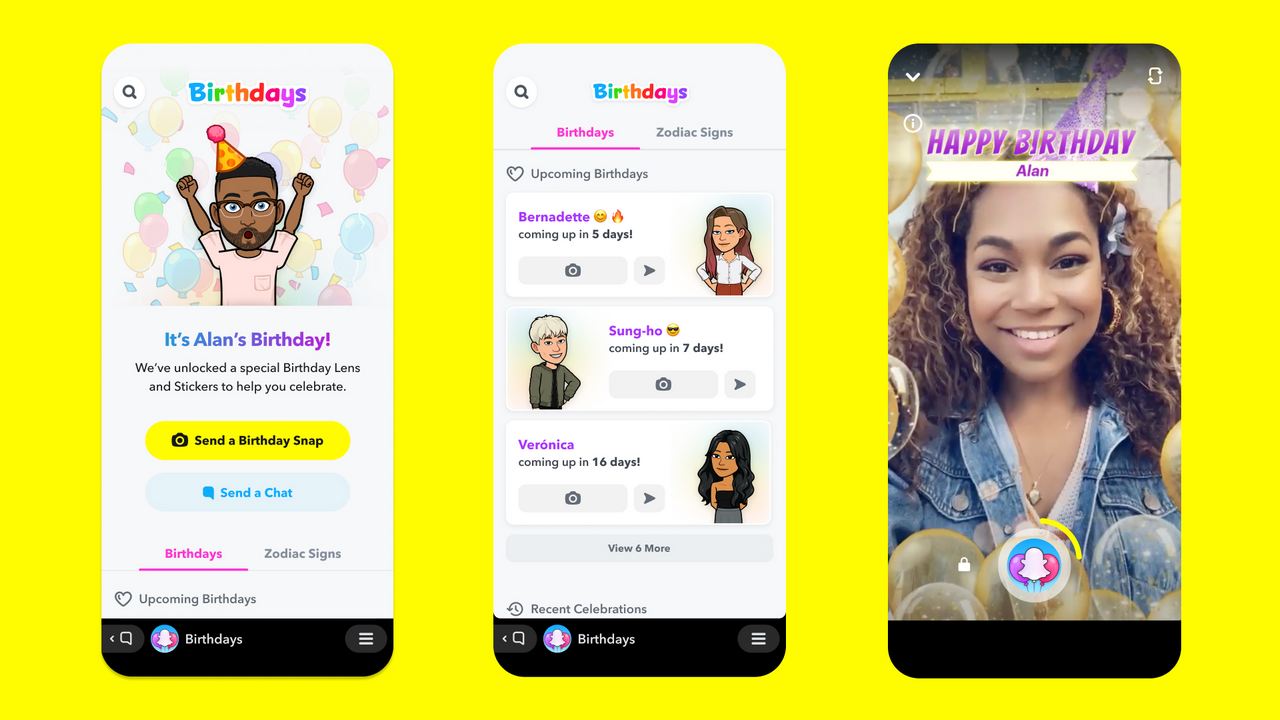 Now that we know what the algorithm is like on this platform, we can discuss some of its top features. It would help if you were looking to use custom stories, as it is one of the best types of content.
At the same time, you can create stories with other users. A snap is another content type that comes in the form of videos and images that you can send someone. Lenses are a common practice that makes Snapchat the channel it is.
Stories are another feature that you can share with your friends. You can improve your content with filters and a snap streak, which you can use as a feature. Other features include instant messages and geofilters.
Benefits of Snapchat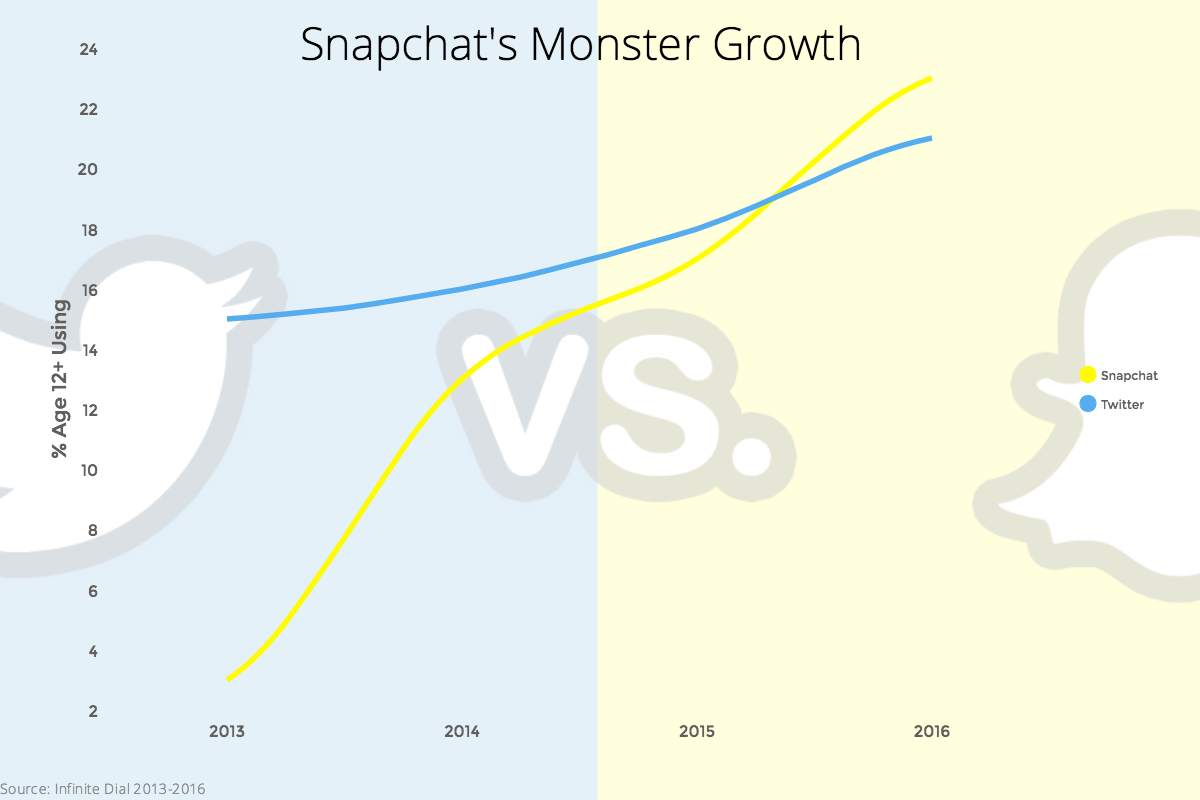 The benefits of Snapchat are great for many kinds of businesses and brands. You can share snaps from one event collected on the platform that they share here. At the same time, you can talk to brands to strengthen their relationships with them.
Building relationships on this platform is easy, and it helps with geofilters. The platform lets you see who has seen your snaps, and your content vanishes within 24 hours. You can get influencers to create content that helps you sell on the platform. At the same time, it can be a new way of consuming content on the internet.
The platform allows the audience a chance that they may be eager to have in their daily routine with social media. At the same time, it shows the human side of the consumers and helps brands humanise their presence online. It is more oriented toward personal-level presence, making it a perfect platform for building personal brands.
Any platform with an outstanding level of trust building can improve your content creation efforts, so use them well. The younger generation of this platform proves to be excellent prospects for creators and influencers on Snapchat. TikTok filters allow you to get more variety when creating your content for the platform. You can use these filters to make your things worth it and get more beauty to your content.
These filters are for several purposes and allow you to improve your creative abilities. You can also see beauty mode on this platform that works amazingly well if you want to create an excellent beauty factor for your content. The Timer tool is another thing that matters for your content creation that you can use for better results. At the same time, the "Effects" library has several effects that can make your content special.
Text content is another thing you can add to your videos to make things look unique and beautiful. Using such content can help you get better results for your creativity. Voiceover is an excellent method to get more results for your creativity. You can use a Voiceover button that you can find on the right side of your editing screen. Use this button to create your narrative of the video.
Disadvantages
Some of the top disadvantages of the platform are:
Sometimes the content on the platform is low quality. Content is more personal on the platform.
There are very few demographics available for the platform, and it is a great vertical experience.
Stories on this platform are available for a minimal time.
Sometimes that platform has inappropriate content.
It does not have a good interface, and you usually keep scrolling.
Moreover, adding friends here or cross-promote your content is not easy.
At the same time, engaging in a community and building networks is very difficult.
Snapchat Content Ideas
Some of the content ideas for Snapchat are:
Behind the scenes
Upcoming events
Influencer takeovers
Try offering tips and educational content
Also, try using question and answer sessions
Make sure that you do big reveals for content
You can also try using a geofilter and cross-promote your content.
Snapchat Value and Other Stats
Snapchat has an excellent value for its users and around 218 million daily users. It had 4.1 billion in revenue in the year 2021. Twenty-six per cent of these users are in the United States. Its headquarter is in Santa Monica, California. Snapchat is one of the applications with more Indian users than the US.
There are 24 million people who use this application in France. It had a value of 25.5 billion in 2017 but dropped by 16 billion dollars of value till 2019. The company's market cap shot up around 350% and since then has dropped to 38 billion.
Final Thoughts
We discussed how Snapchat vs TikTok differ in many ways and which one to use for which purposes. These social platforms can help you get more business and improve your marketing. The content used on the two platforms, algorithms and many other factors make them unique.
So, you should use these platforms to make your marketing bear fruit and increase sales. We also mentioned their benefits and disadvantages and summarised how these channels differ. Make sure your content goes according to the social channel's needs.
Using content can help you solve your marketing goals and to solve your issues in promotions. Just ensure that you use the platform following the campaigns you are running. Creating content is your way to success in the digital space, so use it ideally.