Linkedin Advertising: How To Get More Leads
Linkedin is one of the top social media platforms focusing on connecting business professionals. Still, it is also a great way to promote your brand and build relationships with new people. LinkedIn offers excellent value in promoting yourself professionally and the ability to reach an audience of over 800 million users.
The world of LinkedIn Advertising is changing. LinkedIn recently announced that they are moving towards paid ads for B2C sales and targeting. As an industry insider, you probably wonder if this change is good or bad. To answer this question, I did thorough research on this topic.
This article will discuss the pros and cons of paid advertising on LinkedIn and give you a few pointers on how to get started on your journey into paid advertising.
LinkedIn is one of the most important social media sites to generate leads and drive sales. However, you need to know how to promote your business to ensure you get more leads and sales.
In this guide, I will teach you the best way to promote your business on LinkedIn. I will also teach you how to get more leads and sales. I will show you the best way to promote your business on LinkedIn.
What is LinkedIn advertising?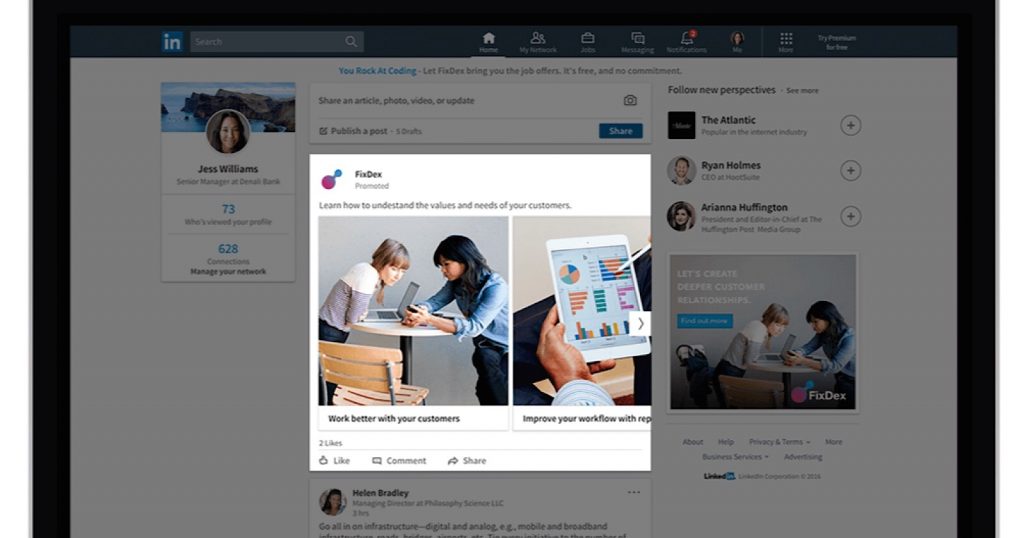 LinkedIn advertising is online advertising that makes it easy for people to find new people with similar interests. It also makes finding the companies you'd like to work for or the products and services you want to buy.
LinkedIn advertising is more effective than other forms of online advertising, such as search ads. According to a study by LinkedIn, every person exposed to a LinkedIn ad converted to a paid subscription more than two times more than someone who saw a non-LinkedIn ad. This article will examine the differences between LinkedIn and search ads and how you can start with LinkedIn ads today.
LinkedIn advertising refers to the ability to pay to promote a post to LinkedIn's massive audience of more than 800 million active members. LinkedIn's advertising system includes three types of paid ads:
Sponsored InMail
Company Pages
Targeted Ads
Each type of ad comes with its own set of advantages and disadvantages. Let's take a closer look at each of them, starting with Sponsored InMail.
How LinkedIn Sponsored InMail Works
LinkedIn Sponsored InMail is a form of email marketing that lets companies contact potential customers directly. Companies can use it to send messages to people interested in their product or service.
There are a few different ways to use LinkedIn Sponsored InMail. For example, you can reach out to an individual user or a group. In both cases, the goal is to persuade people to sign up for a trial or to purchase a product or service.
You can also target specific industries or jobs. For example, you can send a message to only healthcare industry members or people in the finance sector. In this case, you're looking to sell a service to people in the same field as you.
Because Sponsored InMail is an email campaign, it's a good idea to include a call-to-action that encourages people to click through to your website or to join your social media channels. This way, you can convert more people into paying subscribers.
What are LinkedIn Search Ads?
LinkedIn Search Ads are a type of search advertising run on LinkedIn.com. The main goal of LinkedIn Search Ads is to attract the right audience's attention and drive clicks to your site or landing page.
LinkedIn Search Ads are considered superior to other search ads in terms of effectiveness. According to a study published in 2021, Google's top paid search results averaged eight times more conversions than the results from the second-highest paid placement.
This doesn't mean that the bottom search results are useless. The first search result is more valuable than it appears.
The reason is that people often begin their search on Google, assuming that the answer is somewhere on the top five results. The top Google search results are rarely what people are looking for.
For example, if I search for a restaurant in the New York area, I'm more likely to go to Yelp, OpenTable, or Zagat than I am to search on Google. So, the top Google search results may not provide the answer I'm looking for.
This is why it's important to use LinkedIn Search Ads to attract the right people to your website. People are more likely to click through to your landing page when they see it in the top paid search results.
The Difference Between Sponsored InMail and Search Ads
Sponsored InMail and search ads are both effective forms of online advertising. However, they have some differences that you should be aware of before choosing one over the other.
Generally, you'll get more return on investment from Sponsored InMail than search ads. For example, in the same scenario above, a search ad on Google may only produce four clicks on average. That means that the company would spend $10,000 to generate only four clicks on a website that converts at a rate of 8%.
Meanwhile, a Sponsored InMail campaign would produce 32 clicks for $20. This would mean that the company would spend only $6,000 to generate 32 clicks on a website that converts at 50%.
The higher return on investment is due to the targeting capabilities of Sponsored InMail. LinkedIn can select an audience more interested in your product or service, making it easier to convert those users into paying customers.
On the flip side, Sponsored InMail is less effective for attracting new leads than search ads. This is because you're targeting users with a specific interest, which means there's already a level of awareness for your business. You may be better off reaching out to new prospects via search ads, which are more effective for capturing the attention of individuals who don't know much about your product or service.
How LinkedIn targeting works
LinkedIn targeting is LinkedIn's term for the ability to target groups of users based on specific criteria. While we all have access to search and browse by job type, industry, and location, there are specific groups that only certain individuals can see.
This is because many of the same individuals (and businesses) are in multiple groups, so LinkedIn creates a way for us to target those groups to share content with the right audience.
LinkedIn targeting is based on job title, company size, industry, location, or other attributes. When you create content optimised for the groups, it is sent to the members of that group and only those members.
There are three main types of targeting that you can do with LinkedIn:
Group targeting:
Select which groups to send your content to. For example, you can select all of the groups that have the same title as your content, or you can choose to send your content to a specific group.
You can also limit who can view your content. For example, if you work at a large company, you could limit your content to the top-level managers within your organisation.
You can also limit who can view your content using advanced targeting tools.
Company targeting:
Create rules about who sees your content. For example, you can set a rule where only users in the same department as the user who created the content can see it.
You can also choose to have the content sent to users who are in a specific country or who have a specific job title.
Finally, you can limit who can see your content to people currently working for the company.
Choose which roles are eligible to see your content. For example, you can send your content to people with a role that is in the same role as the person who created the content.
Location targeting:
You can choose to send your content to a specific city, state, or country.
You can also send your content to users physically located in a particular place.
You can further limit who can view your content by targeting users in a specific area.
Who should advertise on LinkedIn?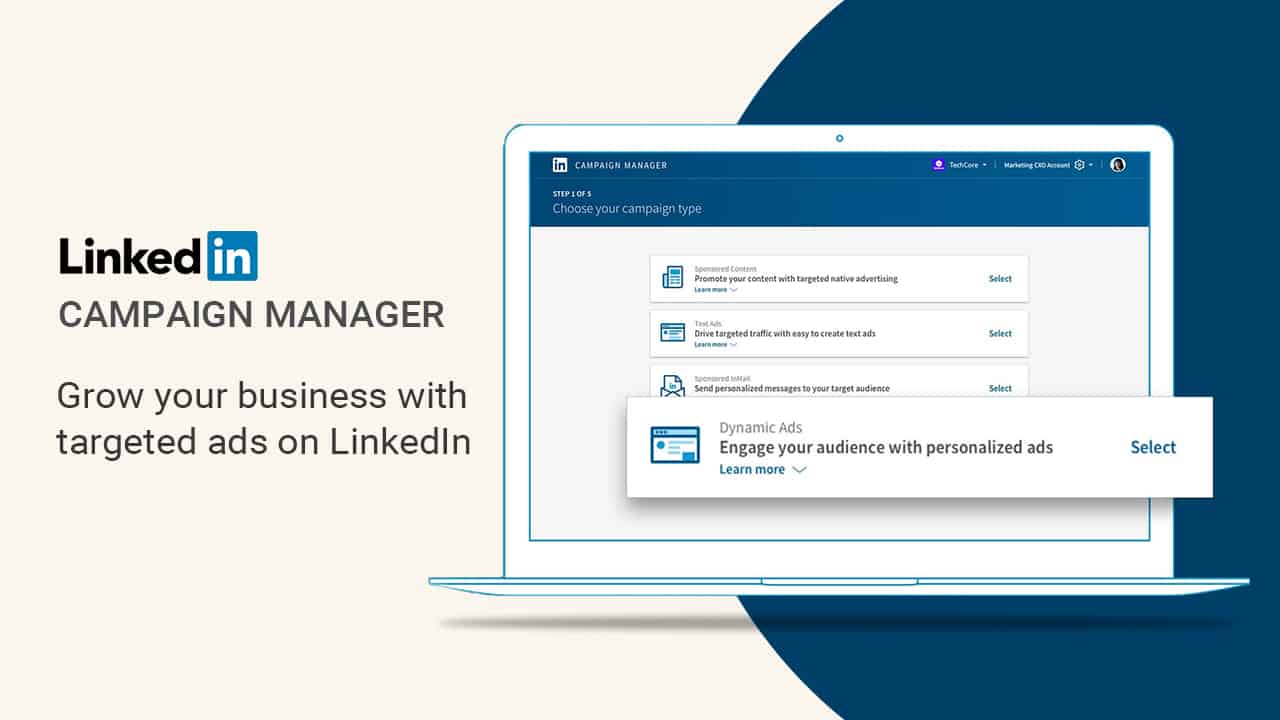 LinkedIn says, "A LinkedIn ad's goal is to draw attention to your business or product in an engaging way. Ads appear when people search for your products, services, company name, or industry."
One of the top reasons people don't see results from their ads is that they don't know what to write in the content area of their ads. So, who should advertise on LinkedIn?
When deciding whether to advertise on LinkedIn, ask yourself three questions:
Does my ad target the right audience?
Are the audiences in my audience?
Can I afford to advertise on LinkedIn?
Your first step is to determine if your ad targets the right audience. It's often difficult to predict whether an ad will generate interest from your audience, so it's wise to test your ad with various demographics and keywords.
For example, say you're in the construction industry. You can test your ad with "construction worker" or "construction supervisor." Both keywords will return several results. The best keyword to use is the one that gives you the best return for your investment.
Next, your ad should target the right audiences within the people you are targeting. If you promote an upcoming event, you'd want to target people interested in attending. Likewise, if you're selling something, you'll want to target people more likely to buy your product.
Finally, it's essential to consider your budget. LinkedIn charges advertisers based on how many impressions (i.e. views) they receive. You can read more about how to determine your budget here.
How much do you spend per month on advertising?
The next step is to determine your monthly budget. LinkedIn's current pricing is $33.80 per CPM (cost per 1,000 impressions). A CPM is the amount of money you pay for every 1,000 times someone clicks on your ad.
You'll want to decide how much of your budget you'd like to spend per month. This will depend on the nature of your business. If your product is expensive or people are looking to purchase it, you'll probably want to spend more on advertising than if you're selling low-priced items.
If you're unsure how much you should spend, try testing your ad with a few different budgets.
Once you know your monthly budget, you can select a suitable campaign duration. The standard campaign length on LinkedIn is 30 days. However, you can run a shorter campaign as well. For example, you may want to spend $100 monthly on a campaign that lasts several days.
Why is LinkedIn advertising so expensive?
If you think about it, it makes sense why LinkedIn spends so much money on advertisements. After all, they are the company that makes sure you know about every new job opening globally.
LinkedIn can afford such high advertising costs because it has a vast audience and uses a platform built specifically to target specific groups.
Let's say you've joined the social media site and want to start networking and building connections with people in your field. You might be interested in an inevitable career change, and you decide to search for new jobs on LinkedIn.
The next thing you know, you receive dozens of LinkedIn ads. These ads are personalised, based on your searches and interests, and you are also getting relevant job listings. That's a pretty slick advertisement.
In addition to the ability to advertise using a targeted platform, LinkedIn has other perks to offer its advertisers. For example, you get to advertise within the user's stream, which helps you to gain visibility and reach more people.
This means that if you're looking for a job, you have a better chance of being seen by your audience, and you will be able to increase your chances of landing a job.
Other features, such as advertising on your profile page, job board, and Company Page, are available. All of these are available to you as an advertiser.
Sale
Bestseller No. 1
LinkedIn Advertising Pros
LinkedIn's advertising platform is brilliant. First, it lets you target specific audiences based on several criteria.
These include demographic information, geographical locations, industry, job function, etc. When advertising your business, you can narrow your audience to those likely to be interested in your product or service.
You can also choose the type of ad you would like to run. You can choose from the following options:
Profile ad
Company page ad
Job board ad
Headline
Link to website
Product
LinkedIn Advertising Cons
Higher Cost
LinkedIn is known to have some of the most expensive advertising costs out there. The cost of advertising on LinkedIn is higher than on Twitter. This can be because LinkedIn uses a more advanced targeting system that allows them to target its audience.
Competition
LinkedIn has much competition. Other social media platforms are just as good as LinkedIn and don't charge nearly as much for advertising.
Advertisements May Be Annoying
LinkedIn's ads are not always fun, but they are helpful. You don't have to worry about annoying your audience, as they are targeted to your exact audience.
Less Reach
LinkedIn's advertising is not as popular as other platforms. However, this doesn't mean that it's not powerful. People are still using LinkedIn to reach their audience, and you can still advertise on LinkedIn without being concerned about the cost.
If you want to advertise your business, you should consider LinkedIn. LinkedIn offers excellent features, allowing you to target your audience, which is a significant plus.
The advertising costs are not cheap, but they are worth it if you are serious about advertising your business. The number of advertising options you have will give you more flexibility, which is a massive bonus for your business.
LinkedIn Advertising Best Practices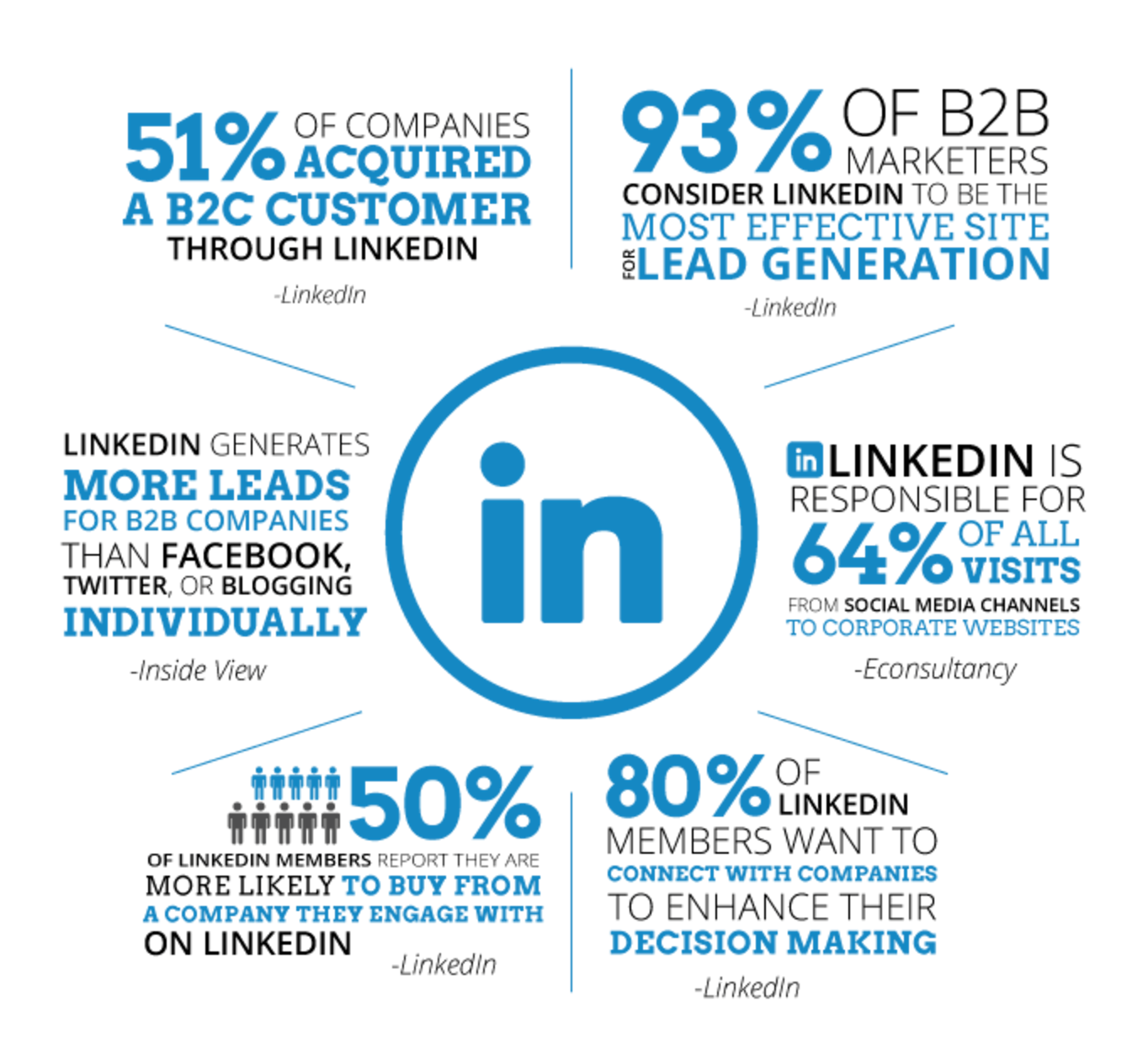 Here are a few ways to improve your Linkedin Advertising campaigns.
1) Use the Right Keywords
This is probably the number one mistake that I see in Linkedin Advertising. You need to know precisely what keywords you want to use and how many times you want them to appear in your profile. In addition, you should consider the competition for each keyword.
2) Create a Great Profile Picture
Your LinkedIn profile picture is the first thing people see when they visit your LinkedIn page. A great profile picture is essential to creating a great impression. You can do this in a variety of ways. For instance, apps available can generate images based on your profile information.
3) Optimise Your Headline
Your headline is the most critical part of your LinkedIn Profile. You will never rank for relevant searches if you do a poor job here. To optimise your headline, always think about what your target market is looking for. What is the best headline for your business? What can you tell them that will help them solve a problem, answer a question or make a decision? Think about it in terms of what they are searching for and what will be helpful to them.
4) Create Descriptive Headlines
You are not limited to just one headline. You can have more than one if you would like. However, creating multiple headlines is a good idea to increase your ranking chances. Create a short and long headline and use a variety of headlines to increase your chances of being found.
5) Include a Good Bio
Your bio is one of the essential elements of your Linkedin Profile. Make sure that your bio is well-written and includes the right keywords. Remember that a good bio is not about selling but telling your story.
6) Share Interesting Content
Posting content on your LinkedIn profile is a great way to get traffic to your site. This is a free method of marketing that anyone can do. Sharing content from your website and blog is easy, so take advantage of this to get the most out of Linkedin Advertising.
Linkedin is one of the most popular social networking sites, so you shouldn't overlook the opportunity to reach a large audience. It's not just for professionals but a powerful way to market your business.
Bestseller No. 1
Conclusion
LinkedIn has become a go-to place for companies to reach potential clients. It's a powerful tool to market yourself, your brand, or your products to people you wouldn't necessarily find through other channels.
The first step is to figure out what type of marketing will be best for you. Some of the best ideas come from your mind. Think of what kind of business you're trying to build and how your product or service fits into that.
Once you've figured that out, you'll have to determine how to spend your money. This is where your creativity and ingenuity come in.
Want to learn more about Linkedin advertising? Subscribe to our newsletter below for weekly updates!
Last update on 2023-09-24 / Affiliate links / Images from Amazon Product Advertising API